3
-
4

Recap
This season has seen ties between the TC Cars Solihull Barons and the Hull Pirates be both high scoring and very close. Sunday's game went a little against the grain, slow burning before the Barons came from three nil down against league high fliers, the Pirates, to level things up with a dramatic comeback in the final period only to loose out against the strong opposition in the final ten minutes.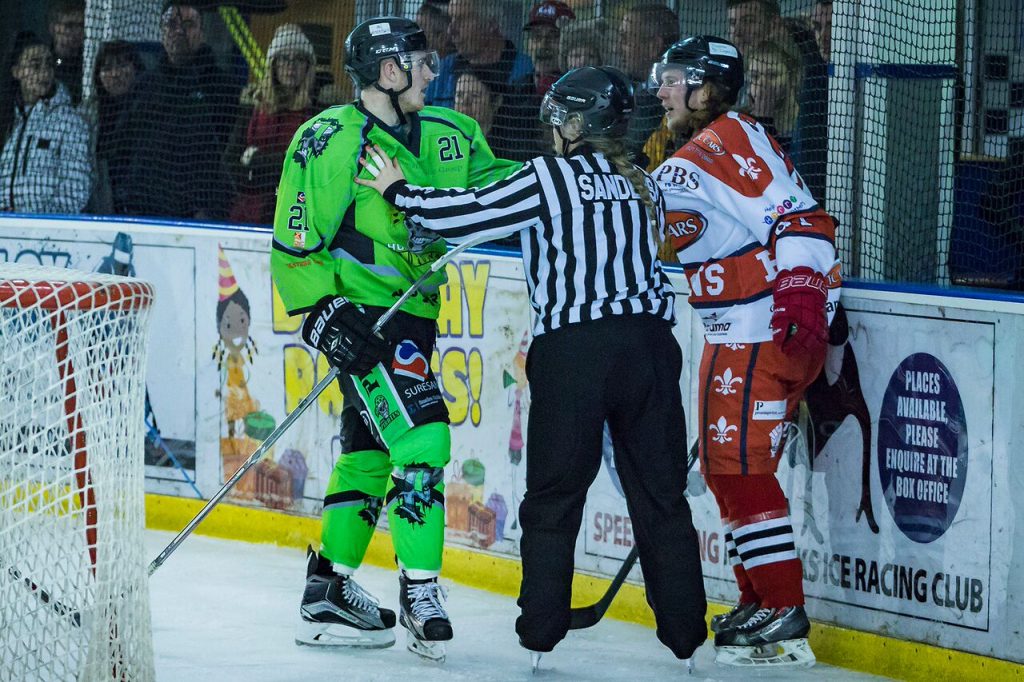 The visitors were first to find the net as Jason Hewitt shot from the left hand circle to open the scoring just after three minutes. The remainder of the period would remain scoreless but the home side came more into the game and Solihull would consider themselves unlucky not to find the net following a number of very close misses and shots off of the post.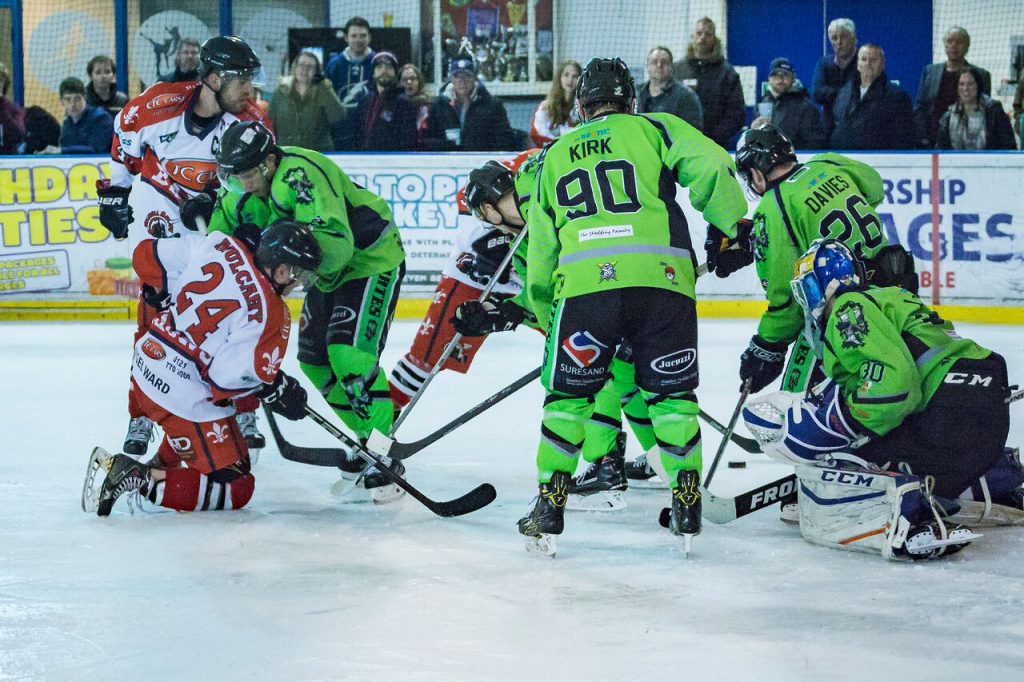 Six minutes into the second period, the Barons found themselves on the wrong end of a 5 on 3 powerplay after giving away what appeared to be two extremely soft penalties. Hewitt again would find the net again from the centre of the left hand circle to put the visitors two up. The final five minutes of the period saw the Barons begin to pick the pace up and push to narrow the scoreline but when the puck fell to Pirate Bobby Chamberlain square in front of the Barons net, the forward took his chance well for Hull number 3.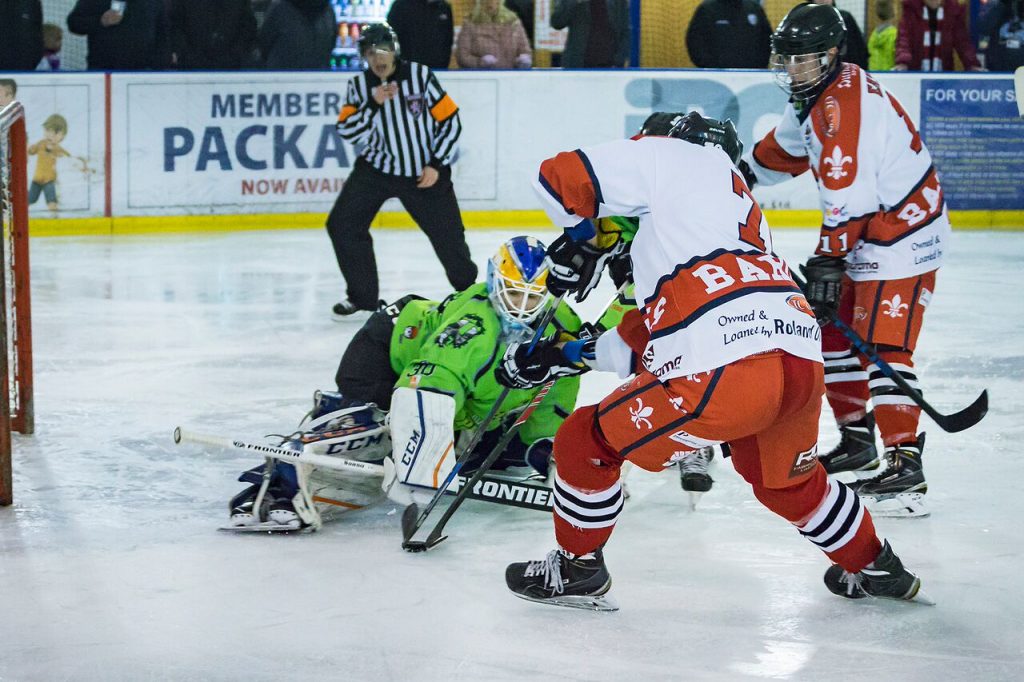 With a minute and a half of the second period to go, Ed Eaton gave the home support something to cheer with a sweetly taken shot on the powerplay giving the Barons a mark on the scoresheet and sparking a flurry of Solihull attacks in the final seconds of the period.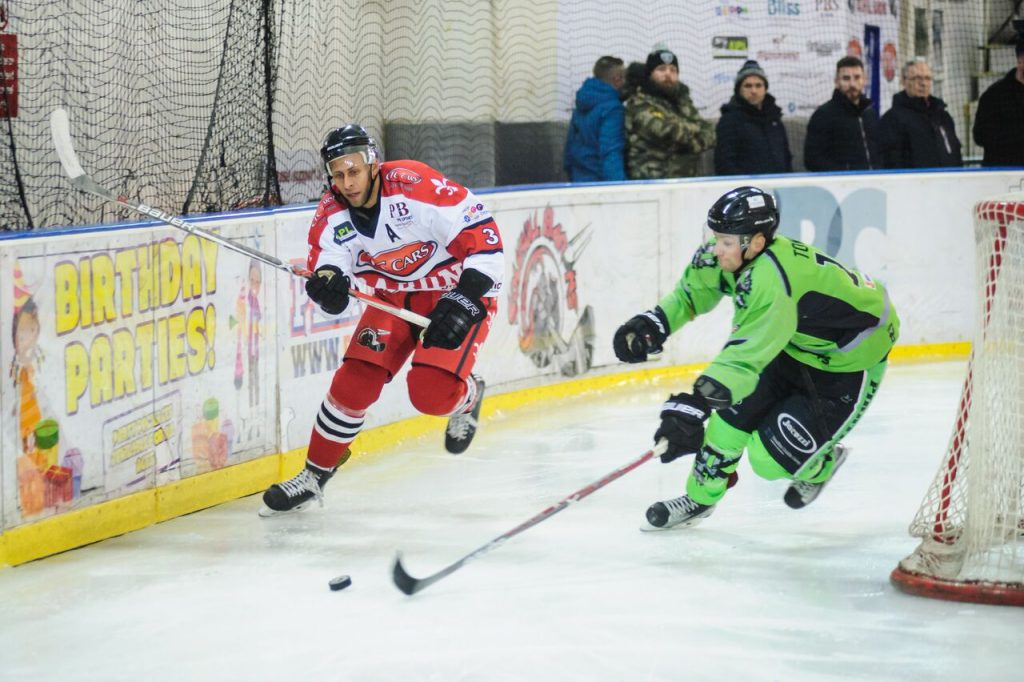 The final period brought the Barons further into the game as Dave Rogers got Solihull's second goal, another powerplay effort, three minutes into the second period. Within minutes another powerplay and another goal – this time Tomas Janak waiting patiently on the Hull blue line as the puck was circulated until the rubber found its way to him to bring things level with a shot through traffic with 15 minutes still on the clock.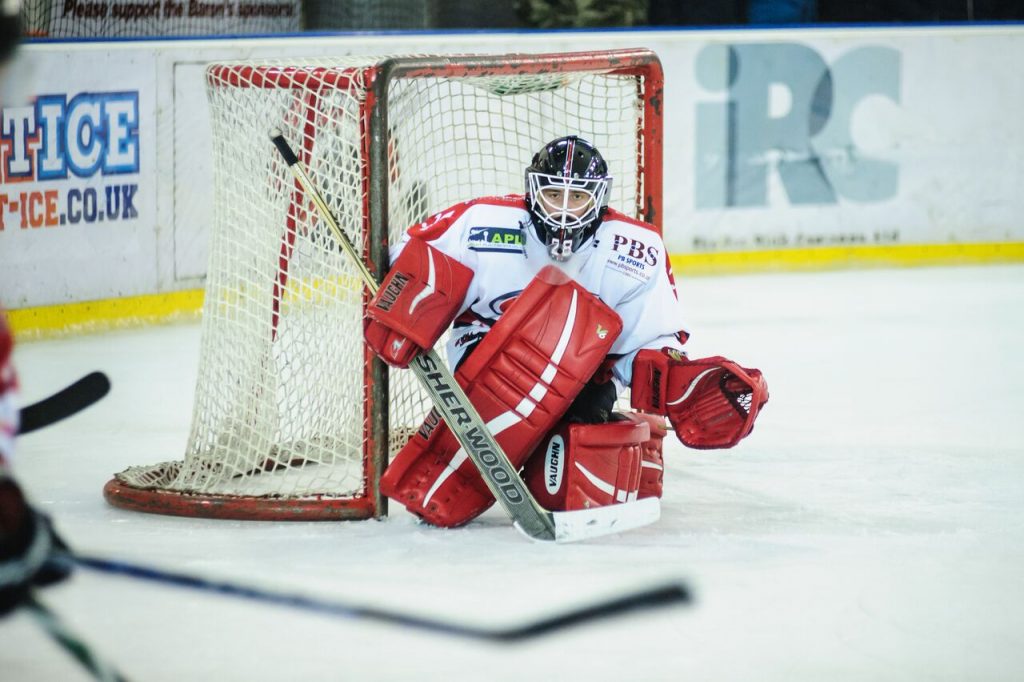 Barons hopes however were sadly dashed as James Chilcott pushed the Pirates once more into the lead with ten minutes to. Solihull pushed hard but were unable to pull back the goal to force overtime.
Next up has the Barons facing a busy weekend – on Saturday they have long trip north to Dumfries's Solway Sharks while on Sunday they will welcome old foes the Deeside Dragons to Hobs Moat. Face-off 6:00pm.

ELSEWHERE IN THE LEAGUE
Dragons 0 : 15 Billingham Stars
Blackburn Hawks 3 : 6 Solway Sharks
Telford Tigers 8 : 0 Whitley Warriors
Nottingham Lions 2 : 4 Sheffield Steeldogs
Billingham Stars 7 : 5 Solway Sharks
Sheffield Steeldogs 0 : 1 Telford Tigers
Hull Pirates 23 : 0 Dragons
NEXT HOME GAME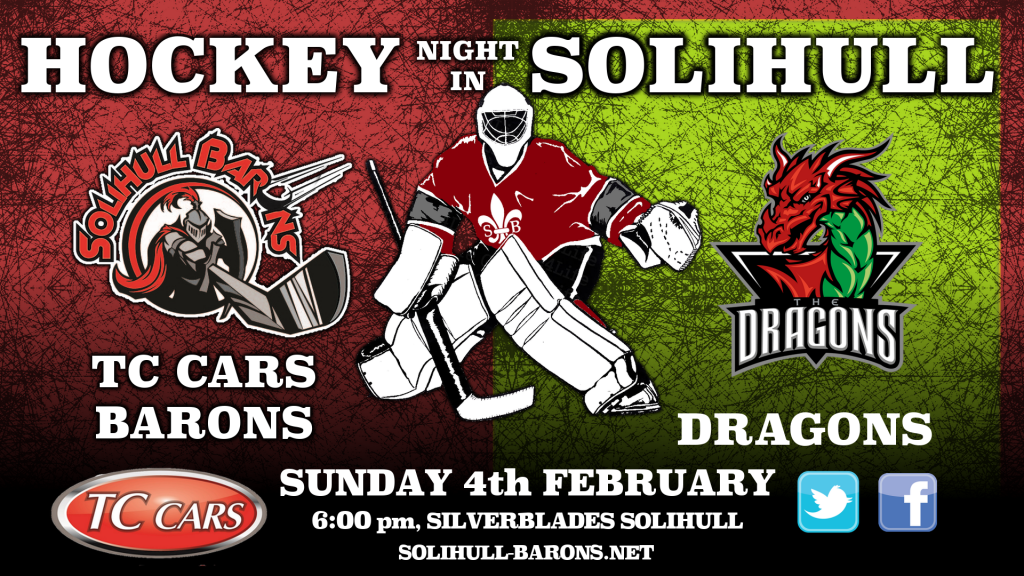 Details
| Date | Time | League | Season |
| --- | --- | --- | --- |
| January 28, 2018 | 6:00 pm | Moralee Division | 2017/18 |
Results
| | | | | |
| --- | --- | --- | --- | --- |
| Solihull Barons | 0 | 1 | 2 | 3 |
| Hull Pirates | 1 | 2 | 1 | 4 |
Hull Pirates
| Position | G | A | PIM | SA | GA | SV |
| --- | --- | --- | --- | --- | --- | --- |
| | 4 | 8 | 51 | 48 | 3 | 45 |