9
-
2

Recap
TC Cars Solihull Barons : 9
Blackburn Hawks : 2
EIHA Moralee Division
The TC Cars Solihull Barons continued their impressive form with a comfortable win over Moralee Division rivals the Blackburn Hawks on Sunday evening.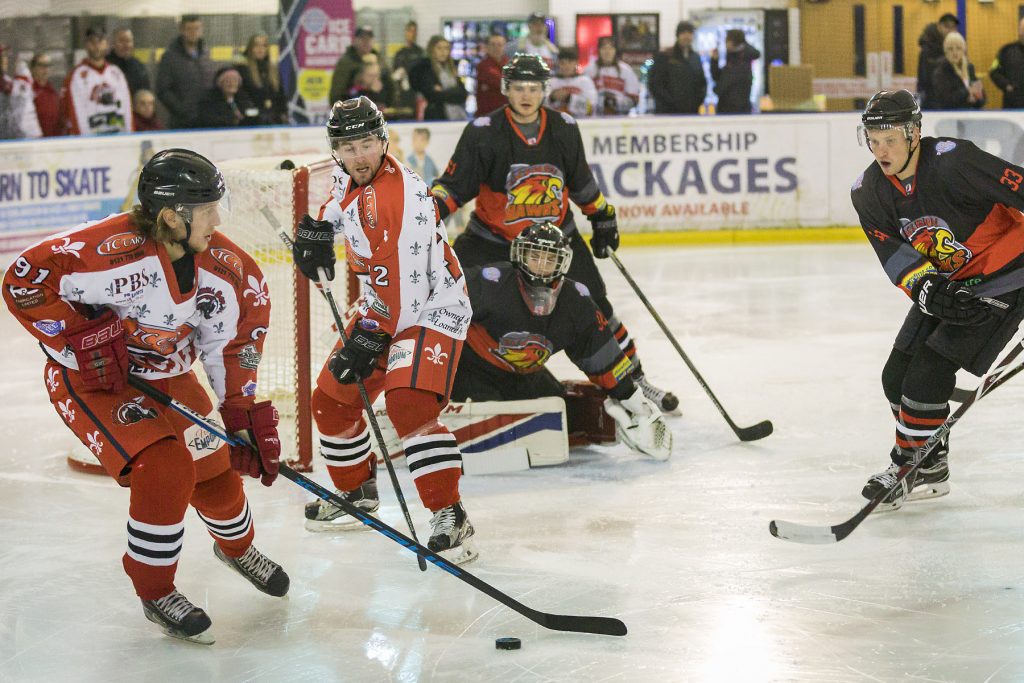 The Barons were the first to find the net after just two minutes when some neat rushing play between Ruskin Hughes, Andy Whitehouse and Matt Maurice saw the latter notch up the opening goal. Less than a minute later and a neat close in backhand from Callum Bowley off of a Niklas Ottosson feed doubled the Solihull lead. A tripping penalty by Blackburn gave the Barons the first powerplay of the night after six minutes and the chance was not wasted as Tom Soar sniped a floating shot in from the left hand circle for the Barons number three. Solihull continued to punish the visitors with a further goal on nine minutes – Niklas Ottosson displaying some astonishing stick handling to carry the puck up the ice before Tom Soar and Callum Bowley provided the finish.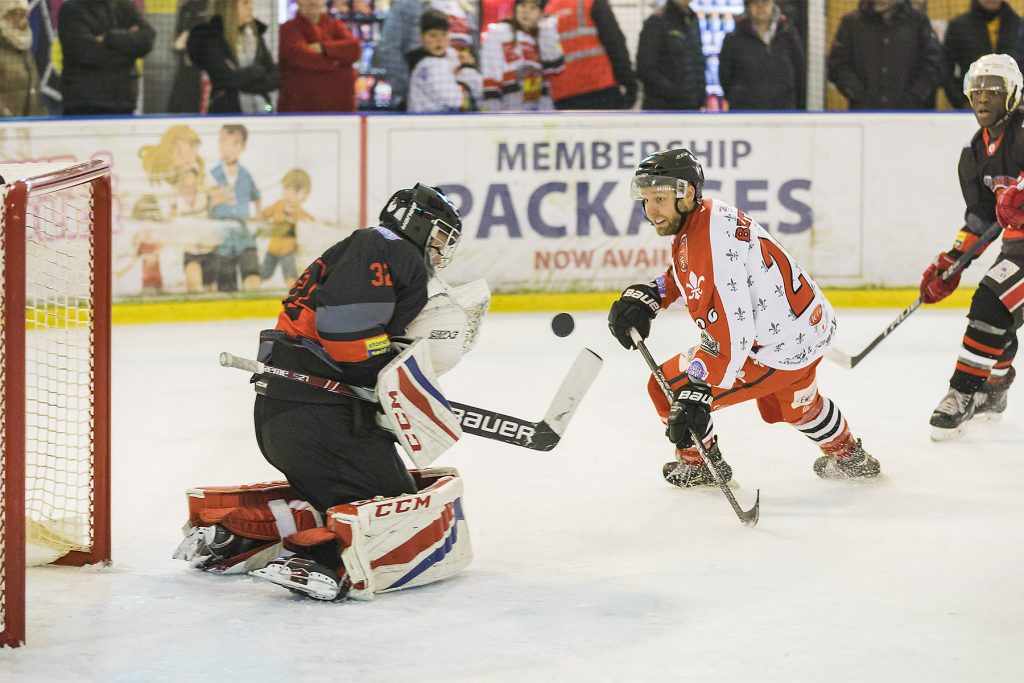 The second period start caught the Barons off guard as an energised Hawks came out of the traps quickly with a pair of quick goals in the first two minutes. The first came on 21:21 by James Neil tapping in a rebound off Barons goalie, Sam Hewitt's pads and this was quickly followed by a second from Petr Valusiak making the most of gaps in the Solihull defence to bring the visitors within two goals of Solihull.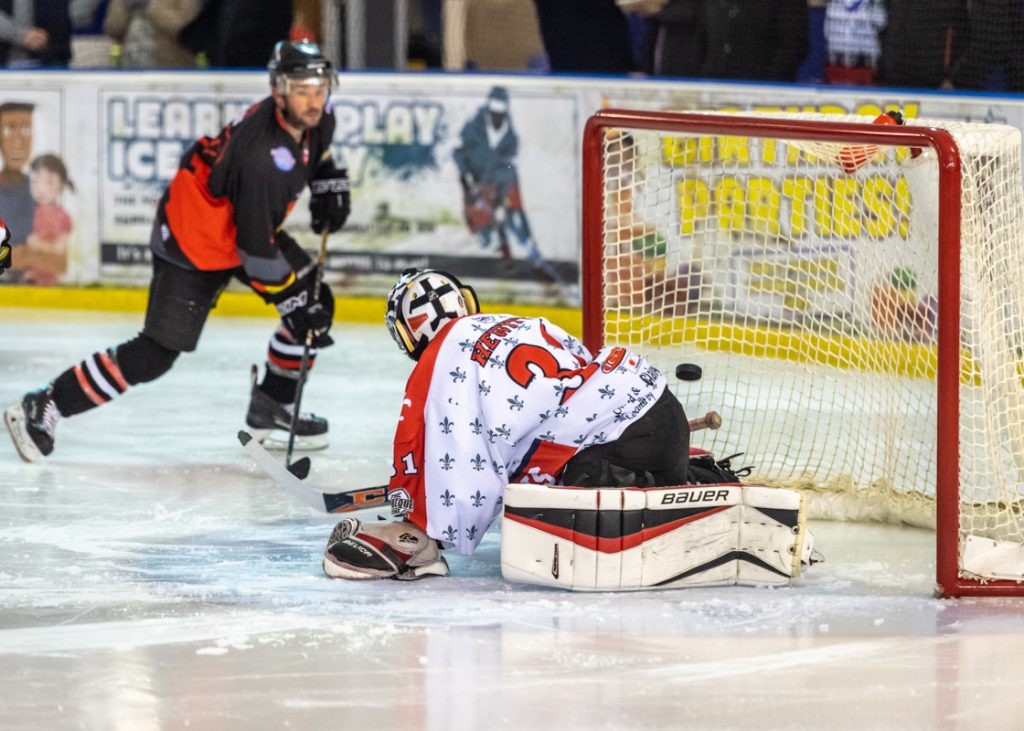 The second period marked a step-up in both the speed and physicality of play from both sides and it would be the Barons who would edge it in these. The home sides margin was eked out once more after 25 minutes as Tom Soar broke away for the Barons fifth while Niklas Ottosson would make it six with a powerplay effort just beyond the game's halfway mark. The remainder of the period would see both sides picking up penalties though with no further scoring at either end of the ice.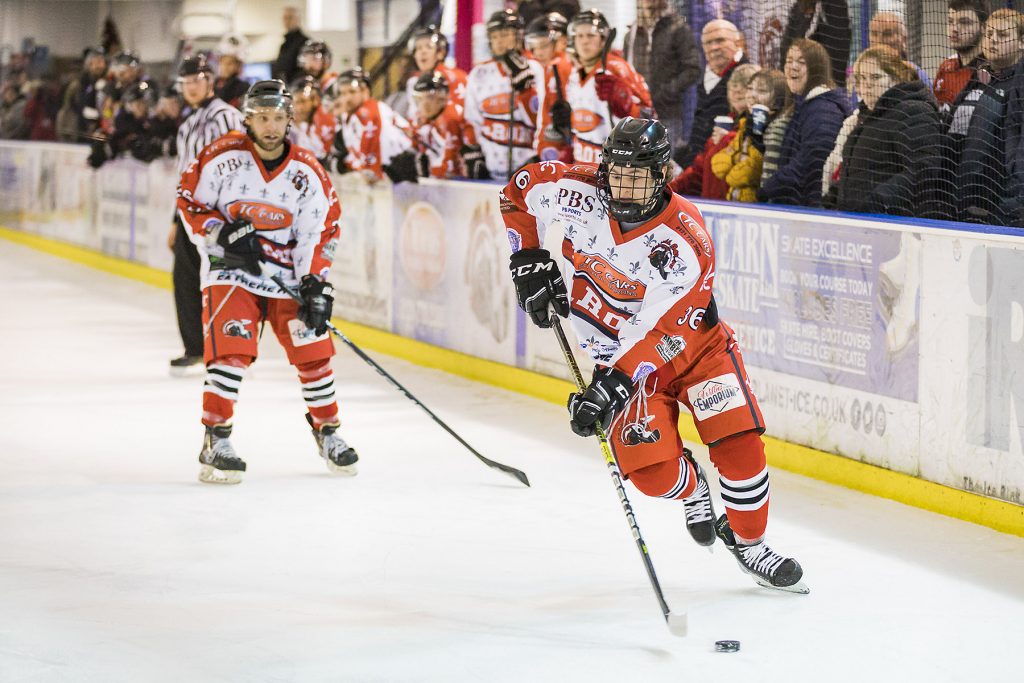 The final period garnered the Barons three more goals – the first on 47 minutes was a beautiful slot in from Rich Slater after some clever Ottosson lead up while Tom Soar notched the eighth with seven minutes left. The final minute gave the Barons their final goal of the night as Phil Mulcahy crafted his way up the right side of the ice before steering the puck into the Blackburn net.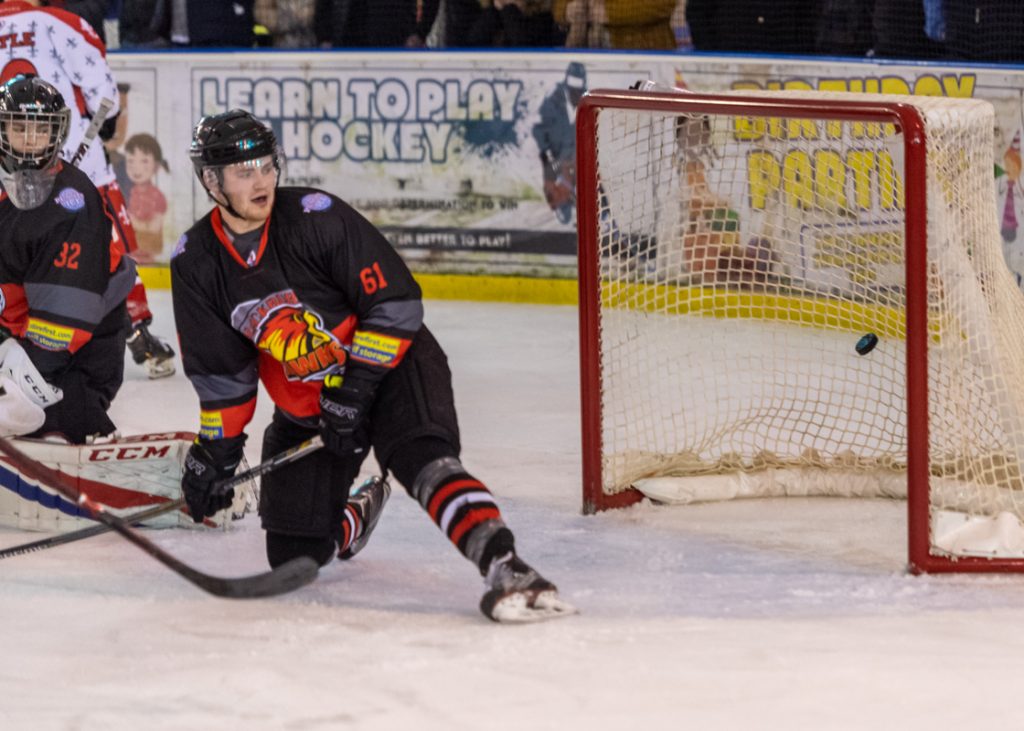 Next weekend the Barons have a single fixture, away at the Whitley Warriors on Saturday, and will be keen to make a closer thing of it than their visit mid-November in what was perhaps the Barons only truly off-form game of the season thus far. On Sunday the 15th the Barons have their official Christmas game when they take on the Widnes Wild at home in a Moralee cup tie and will feature the Barons in their special Christmas shirts and an after game skate with the players.
Barons Man of the Match, Tom Soar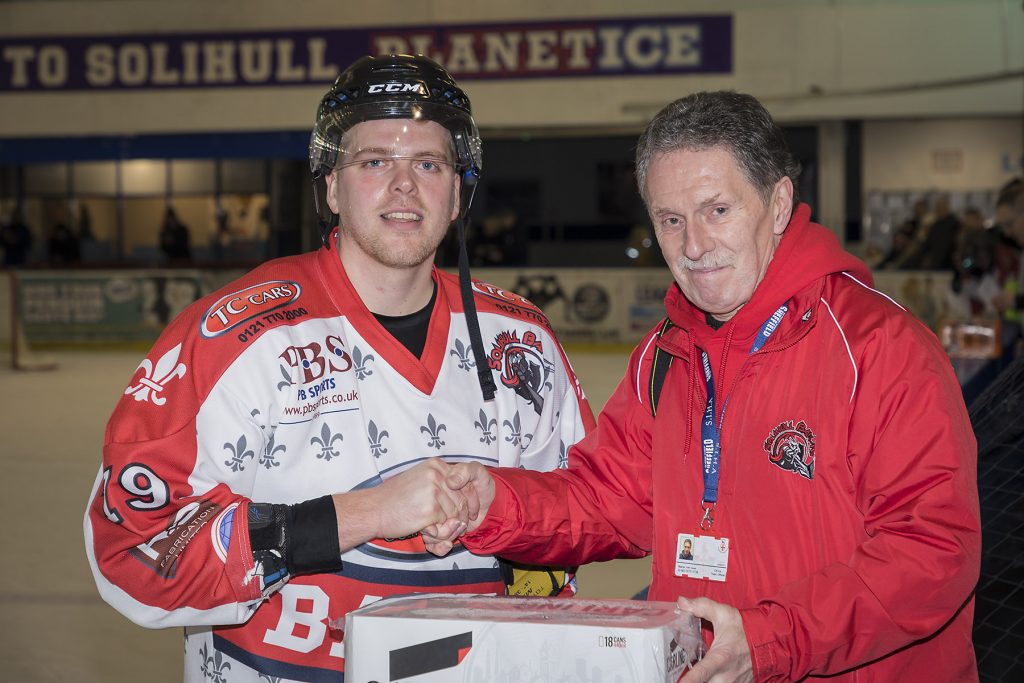 Hawks Man of the Match, James Neil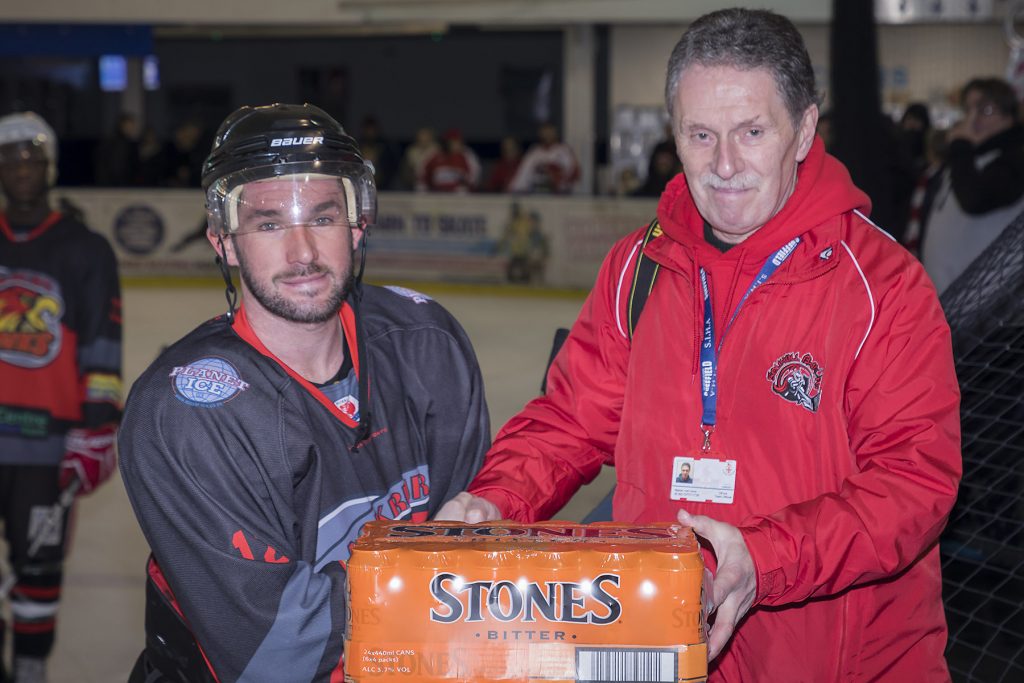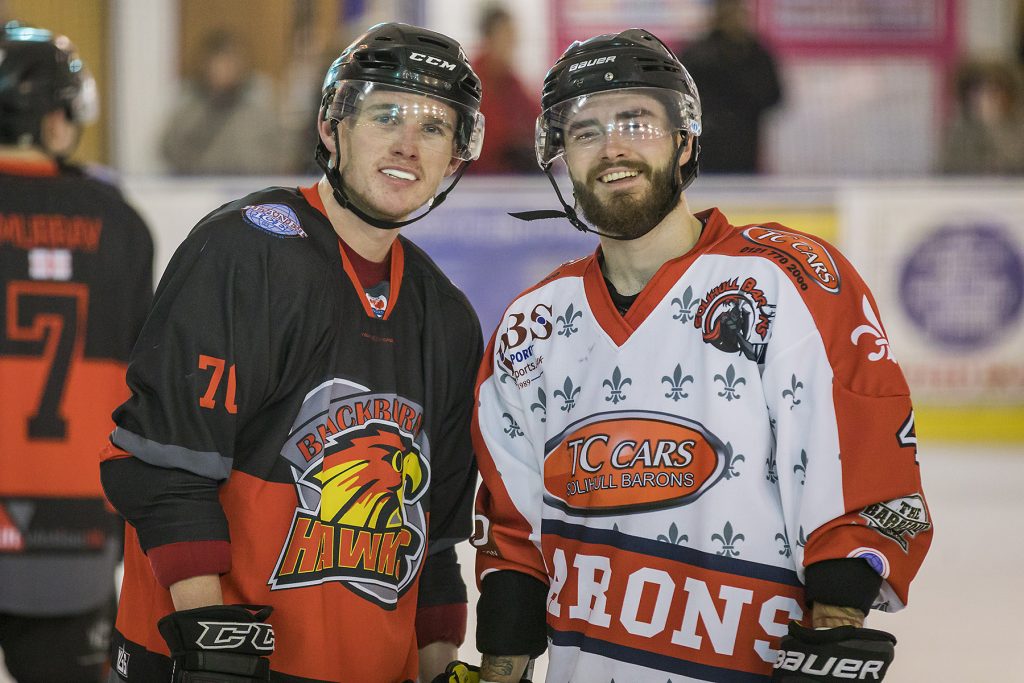 Details
| Date | Time | League | Season |
| --- | --- | --- | --- |
| December 1, 2019 | 5:30 pm | Moralee Division | 2019/20 |
Results
| | | | | |
| --- | --- | --- | --- | --- |
| Solihull Barons | 4 | 2 | 3 | 9 |
| Blackburn Hawks | 0 | 2 | 0 | 2 |
Blackburn Hawks
| Position | G | A | PIM | SA | GA | SV |
| --- | --- | --- | --- | --- | --- | --- |
| | 2 | 2 | 24 | 61 | 9 | 52 |