10
-
7

Recap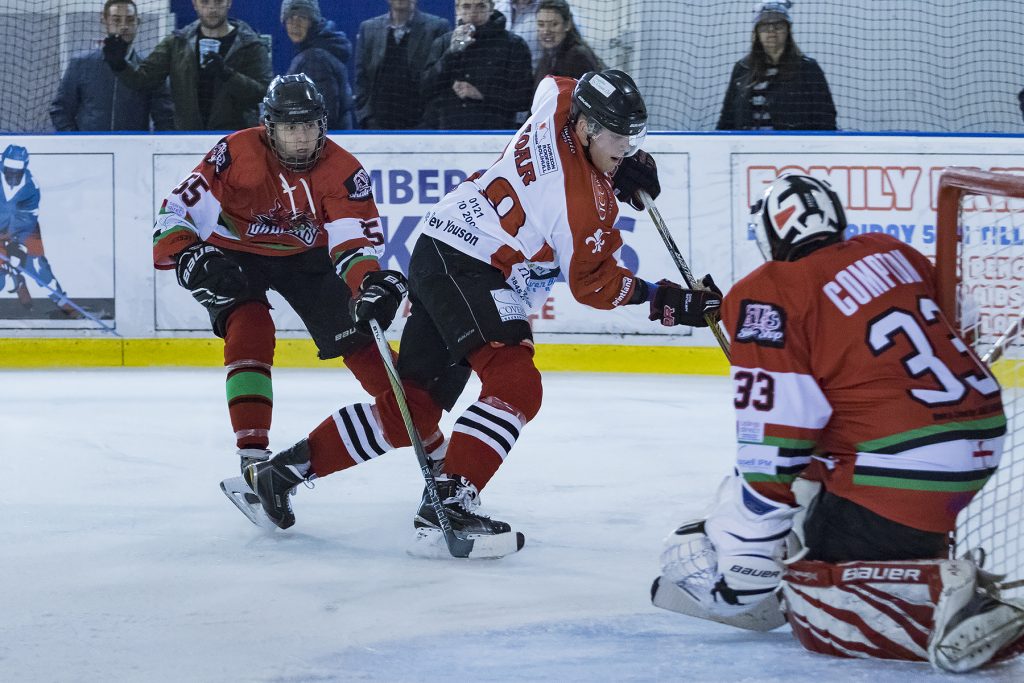 Airport Placements Limited Solihull Barons : 10
The Dragons : 7
In what was the game of the season so far, the Airport Placements Limited Solihull Barons supporters who slapped their £8 entrance money on the counter at the Solihull rink on Sunday got their money's worth and more, with 17 goals, a comeback from a 4-0 deficit and result which could have gone either way with five minutes to go.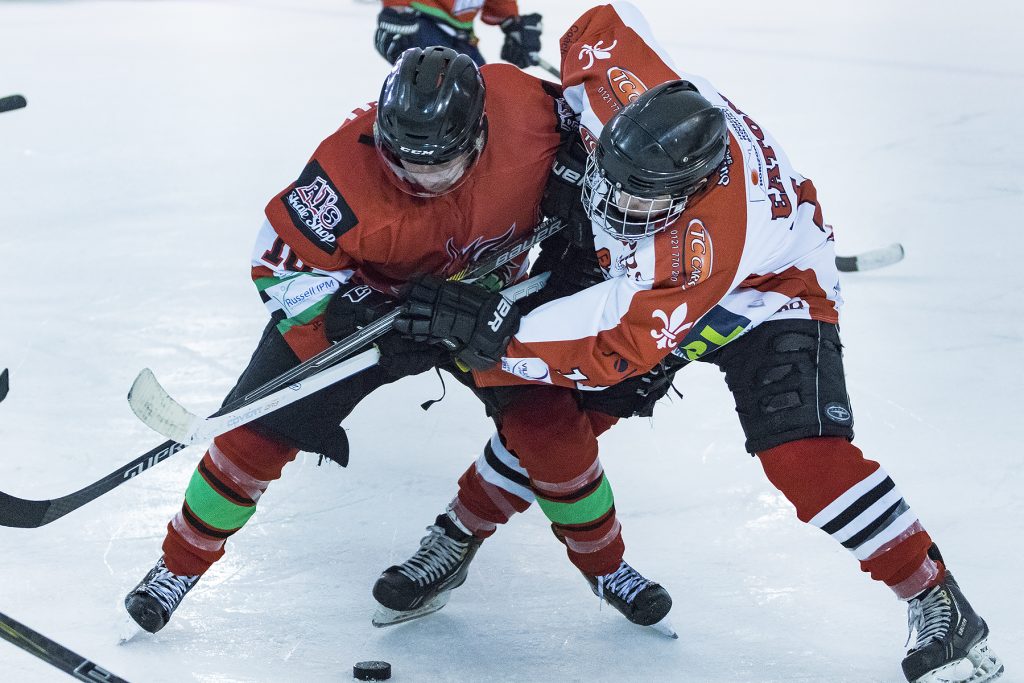 Six minutes into the first period it would be the visitors who would take the lead, an attempted Barons defensive zone clearance coming to Peter Gazda guarding blue line who whistled the puck in from the point. A couple of minutes later and the Dragons lead would be doubled, Scott McKenzie breaking away with his shot only partly slowed by Sam Hewitt in the Barons goal. A further two goals for the visitors would follow in quick succession to see the Barons in the unfamiliar territory of being four goals down inside the first period.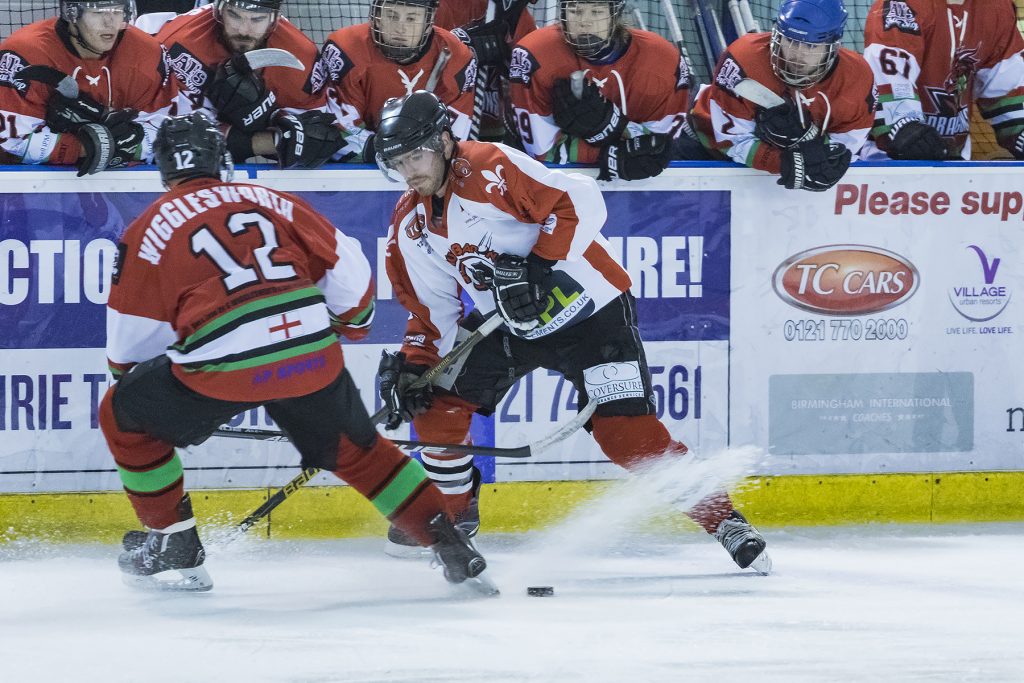 A time-out was called by Barons coach Perry Doyle which steadied the Solihull ship and a few minutes later a lofted pass from behind the net by Tomas Janak would be collected by Matt Maurice for Solihull's opener, while a further goal would be pegged back courtesy of Ryan Selwood.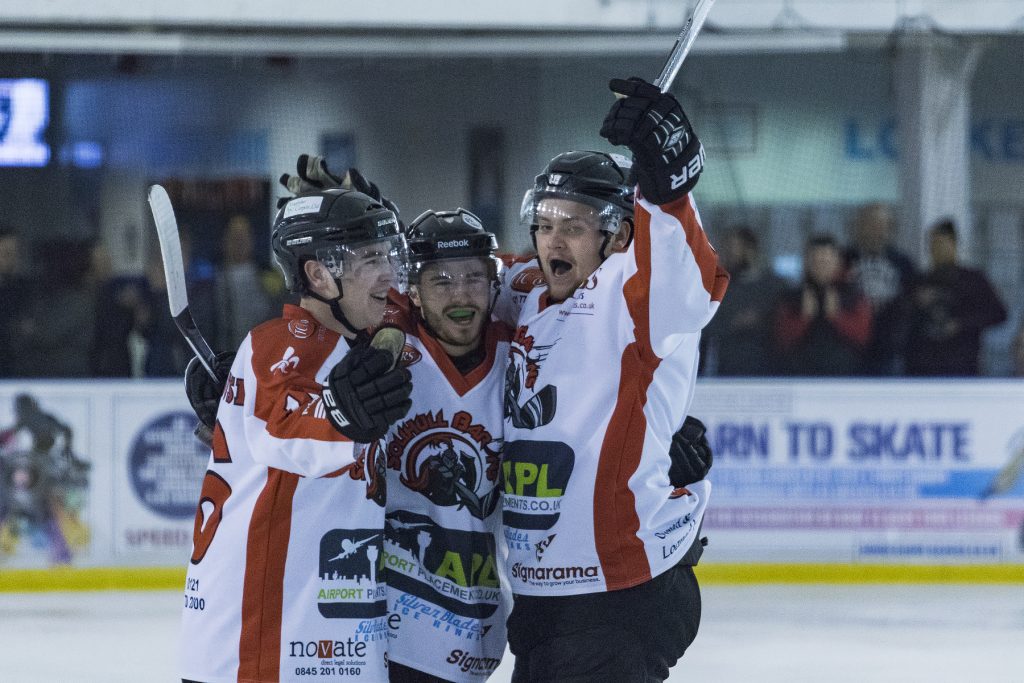 The second period would be marked out by a number of early goals, two for the Barons – Richard Crowe and Tomas Janak finding the net for Solihull. It would however fall to Dave Rogers to bring things even with a blistering shot from the point. The even scoreline prove to be short-lived with Scott McKenzie poking the puck under Sam Hewitt to once again bring the advantage to the visitors. The Barons however would continue to counter, Tom Soar forcing the puck through from short range, while Elliott Farrell would score his first goal in a Barons shirt with 30 seconds of the period remaining to put Solihull in front for the first time in the evening.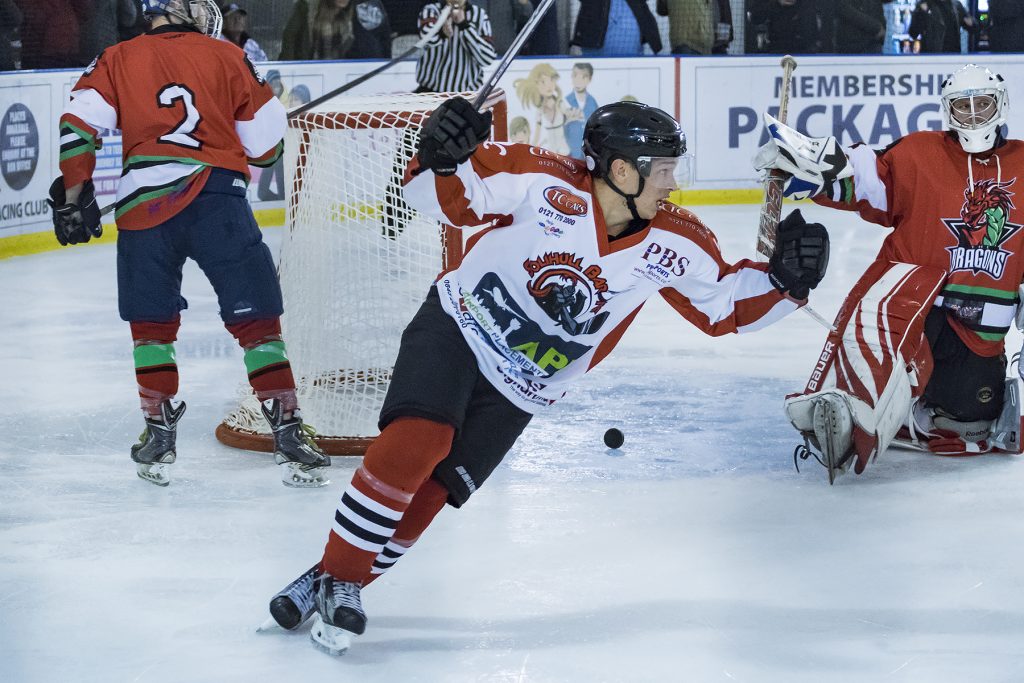 By midway through the final period the scoreline had been evened out to 7 goals apiece, as Ryan Kemp brought the visitors back on par. With the sides closely matched going into the final minutes of the game, the tension was racked up, each attack by either side offering the possibility of a winner but any errors likely to be punished on the counter. It would be the Barons who would however put the most into the final five minutes with a flurry of three goals, Matt Maurice taking the lead, Richard Slater consolidating and Josh Bruce rounding things off with an empty net goal much to the relief and joy of the home support.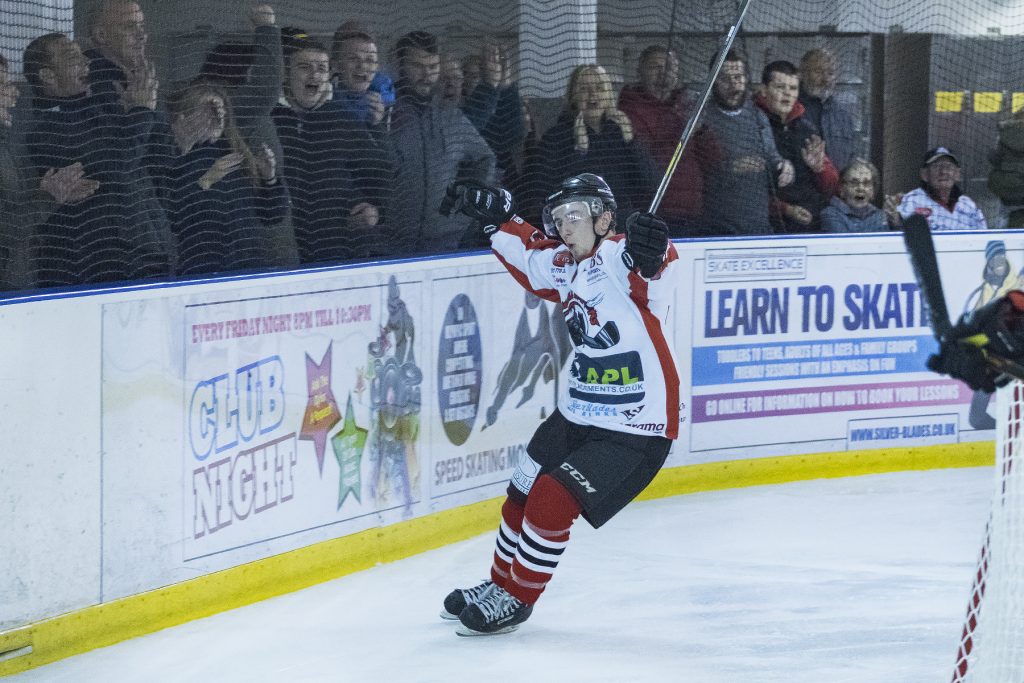 After the excitement of this game the Barons have a full weekend to look forward to. On Saturday they make the short trip north to take on local Midlands rivals the Telford Tigers before welcoming Sheffield based side the Sutton Sting to Solihull for Sunday's clash. Face-off 6:00pm.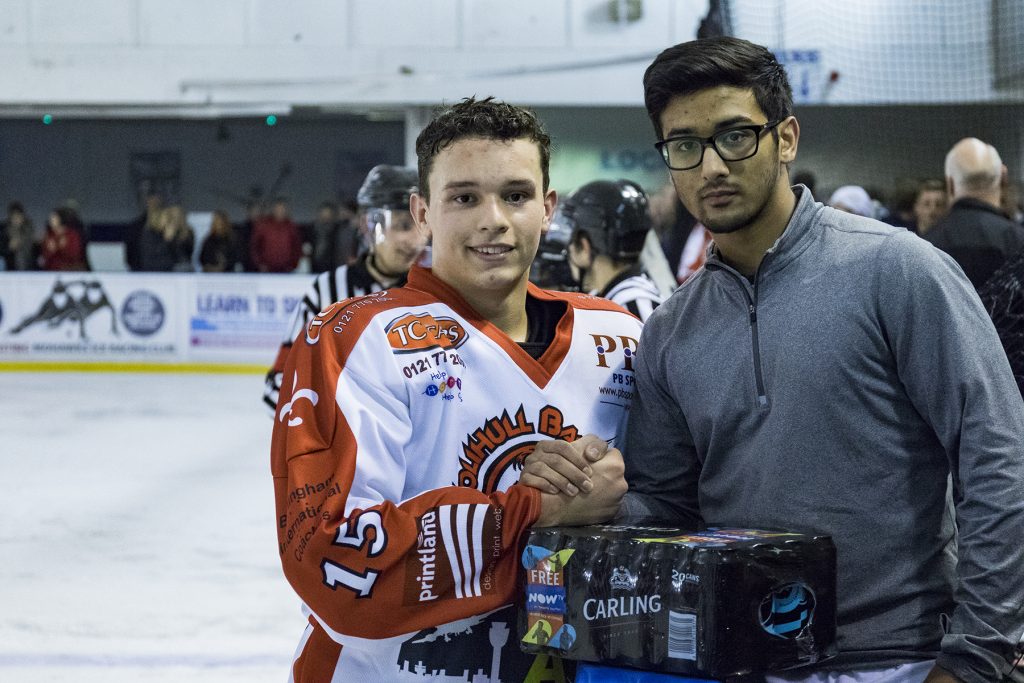 Barons MoM : Matt Maurice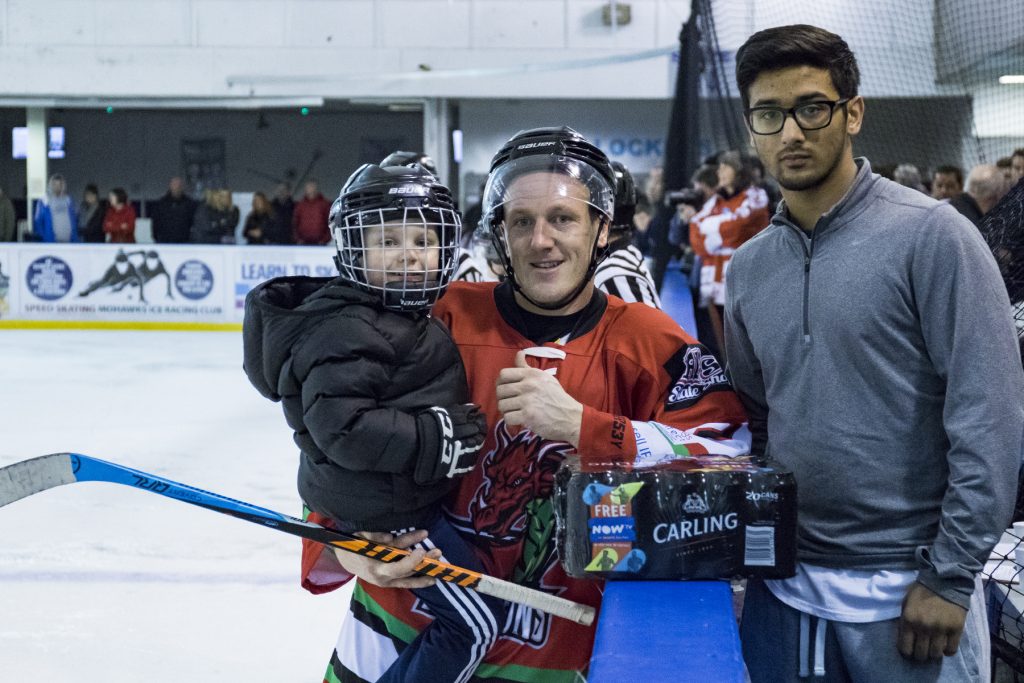 Dragons MoM : Geoff Wigglesworth

Elsewhere in the League
Whitley Warriors 6 : 0 Blackburn Hawks
Telford Tigers 5 : 6 Sutton Sting
Details
| Date | Time | League | Season |
| --- | --- | --- | --- |
| October 23, 2016 | 6:00 pm | Moralee Division | 2016/17 |
Results
| | | | | |
| --- | --- | --- | --- | --- |
| Solihull Barons | 2 | 7 | 10 | 10 |
| Deeside Dragons | 4 | 6 | 7 | 7 |
Deeside Dragons
| Position | G | A | PIM | SA | GA | SV |
| --- | --- | --- | --- | --- | --- | --- |
| | 7 | 10 | 10 | 47 | 9 | 38 |