3
-
5

Recap
A short benched Direct Taxis Solihull Barons made the most of an early advantage on Sunday and hung on to win against a strong third period performance by the Scimitars to bring the points back to Hobs Moat.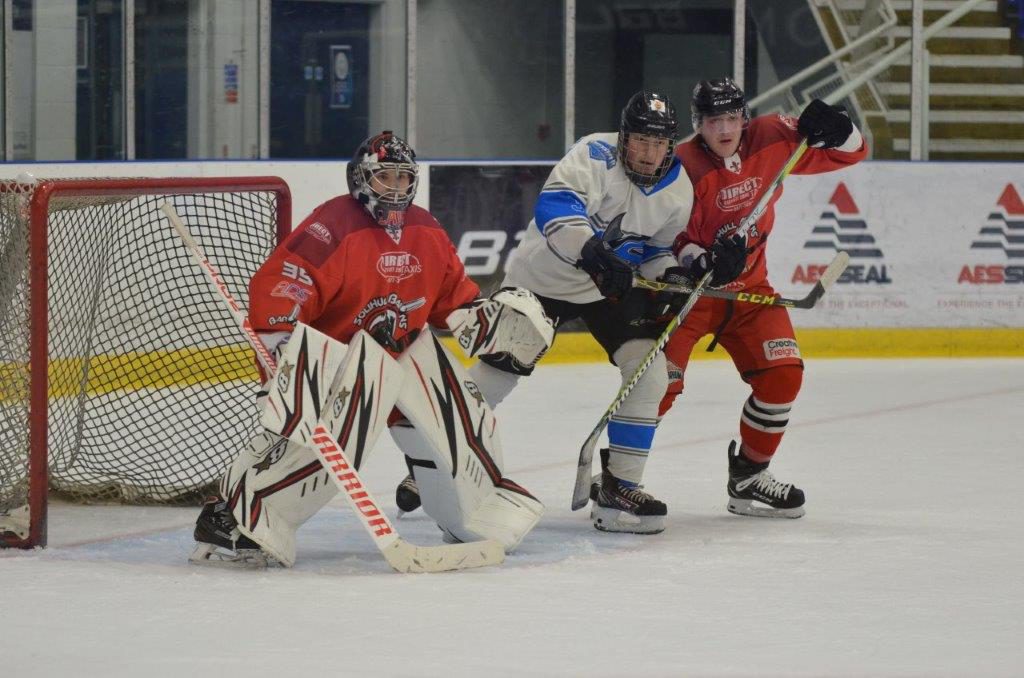 Just shy of seven minutes, the Barons opened the scoring as Tom Soar fired home off of support from Niklas Ottosson and Dan Mulcahy and within 30 seconds of the restart the same trio had doubled the Barons lead, Soar once more getting the final touch. At the other end of the ice Graham Laverick in the Solihull net was keeping the Scimitars at bay. By period end, Solihull had pushed the lead out further as Elliot Farrell provided the set-up for a Phil Mulcahy goal to give the Barons a comfortable 3-0 margin.
The middle twenty would see the sides trading goals. The Barons would be the first to take their chance following a tripping call against the Scims. Once more Ottosson, Dan Mulcahy and Tom Soar would hook up to give Soar his hat-trick after 36 minutes. The Scimitars would finally get on the board immediately following the restart as Jack Brammer found a way past Laverick and in doing so gave the home side a hook to keep the Barons in sight.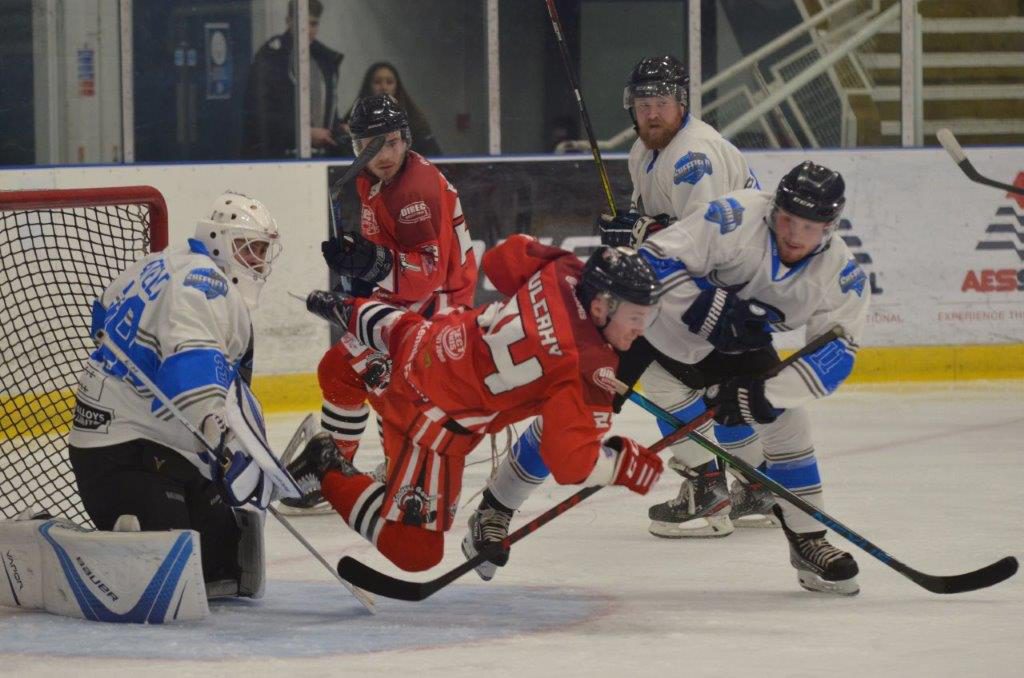 The final period would see the Barons holding onto a Scimitars side trying to reel in their visitors. A powerplay on 47 minutes gave Josh Yeardley the chance to trim the Solihull lead and with four minutes to go, the Barons once comfortable lead had been cut to a single goal as Scott Morris found the net for a Sheffield side with their tails up and pushing the Barons D hard. As the Scimitars pulled goalie James Hadfield in the hope an extra forward would tie things up the puck came the Barons way and Rich Crowe allowed the Barons to breathe a little easier with the empty net goal to cap the Barons win.
The Barons are back up the road to Teeside next week to take on the Billingham Stars on Sunday. The sides have met twice already this season, with the home team carrying away the honours in each case but the Barons will be keen to break this pattern and build momentum as the second half of the season gets into full swing.
Details
| Date | Time | League | Season |
| --- | --- | --- | --- |
| January 23, 2022 | 1:00 pm | Division 1 | 2021/22 |
Results
| | | | | |
| --- | --- | --- | --- | --- |
| Sheffield Scimitars | 0 | 1 | 2 | 3 |
| Solihull Barons | 3 | 1 | 1 | 5 |
Sheffield Scimitars
| Position | G | A | PIM | SA | GA | SV |
| --- | --- | --- | --- | --- | --- | --- |
| | 3 | 6 | 4 | 30 | 5 | 25 |