5
-
8

Recap
The Direct Taxis Solihull Barons scored an impressive win at Ice Sheffield on Saturday against a strong Scimitars side, allowing the Barons to climb back above the Yorkshire side in the Moralee league.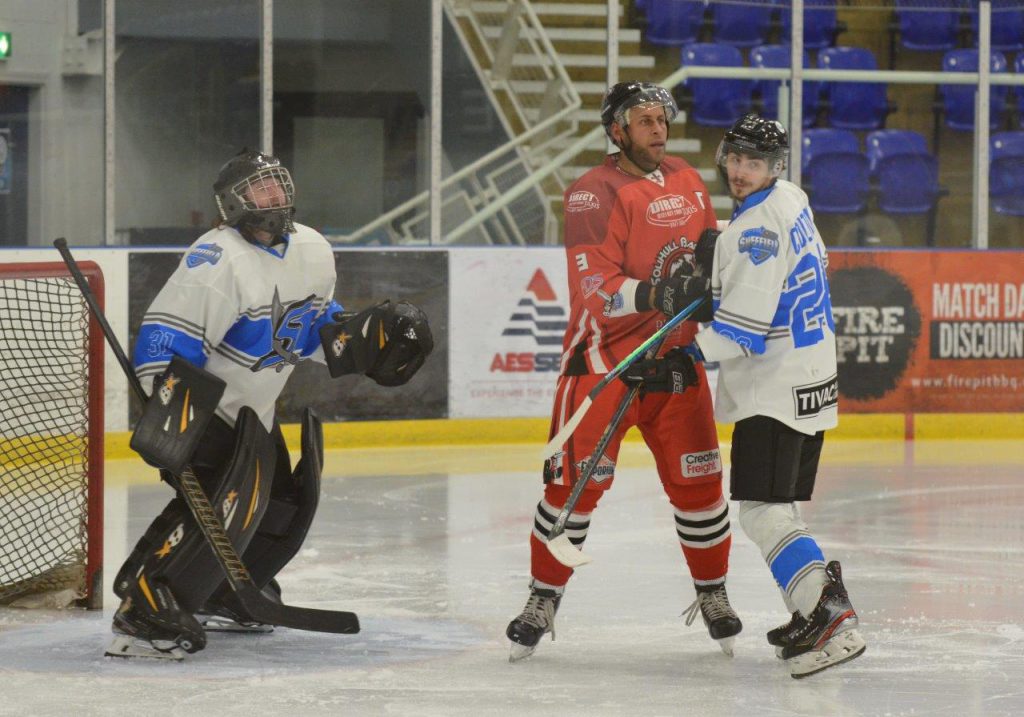 Tyler Nixon christened the score board with a power play opener for the Scimitars within 5 minutes and this was quickly reinforced with a second for Sheffield as Michael Danecko fired the puck beyond Sam Hewitt in the Barons goal. The Barons would however rebalance the ice mid-period with Ash Calvert getting his own powerplay goal and this was backed up by Elliot Farrell shortly after for the Barons second.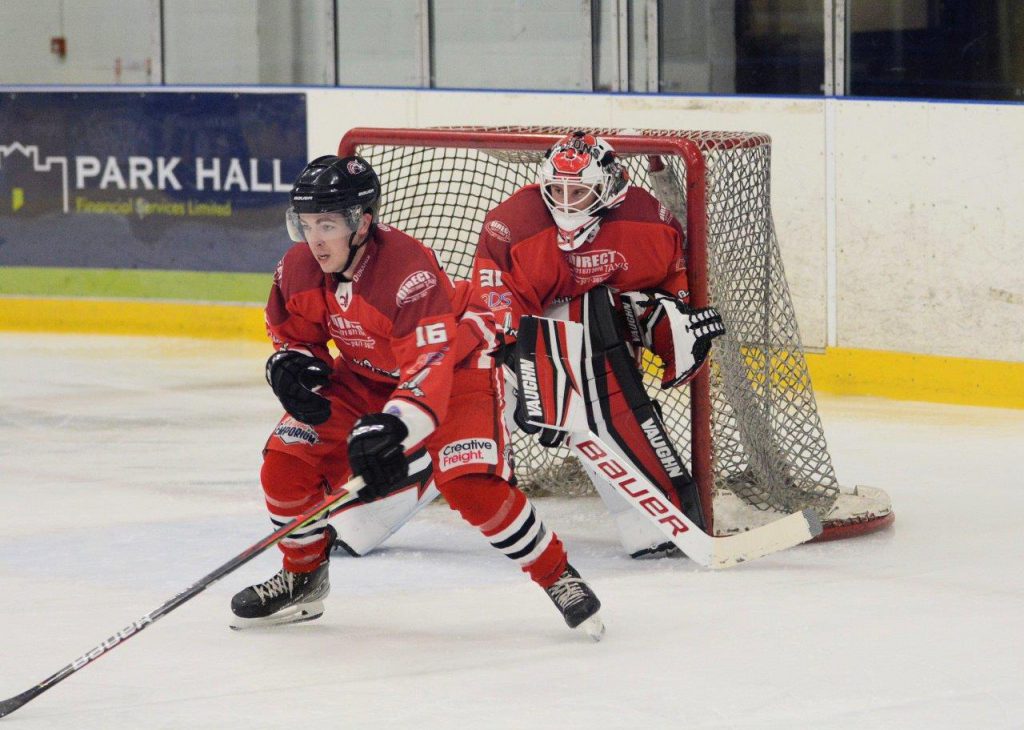 The middle period would see the Barons ease the game out and take Sheffield effectively out of the game. Outshooting the Scimitars two to one Solihull would get no fewer than four goals without answer as Farrell got his second, Dan Mulcahy a pair and Marcus Maynard a single to put the Barons into a commanding lead.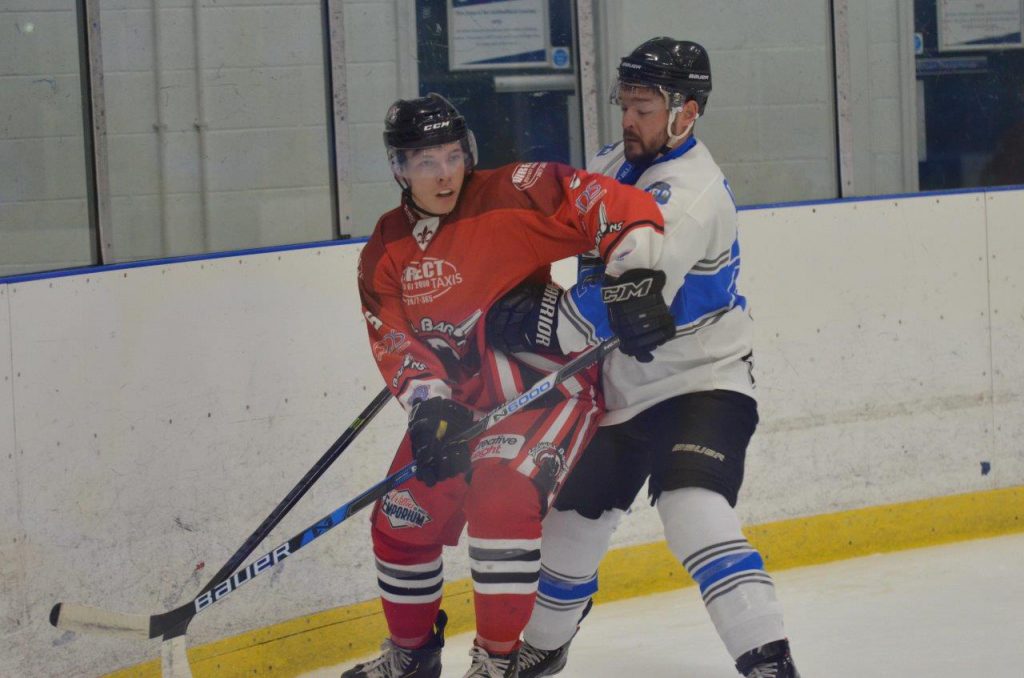 With Sheffield having brought Nicholas Winters into goal in place of Thomas Hovell in the middle of the second, the Barons followed suit giving Graham Laverick the final period in the Solihull net. The two sides would trade goals within seconds of each other in the 53rd minute, Rui Tait for Sheffield and Tom Soar for the Barons. Sheffield would come back late at the Barons with Lloyd Gibson and Sam Rodgers getting goals in the final couple of minutes but the clock and a a last second Jordan Stokes goal would seal the win for the Barons.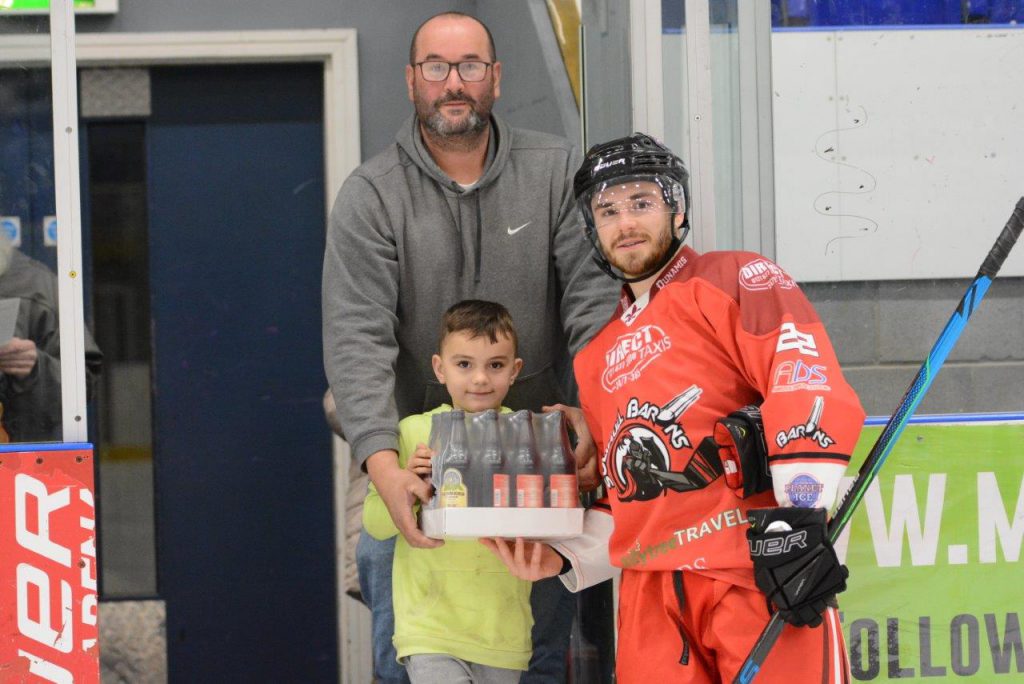 Barons Man of the Match, Elliot Farrell

Details
| Date | Time | League | Season |
| --- | --- | --- | --- |
| November 6, 2021 | 7:30 pm | Division 1 | 2021/22 |
Results
| | | | | |
| --- | --- | --- | --- | --- |
| Sheffield Scimitars | 2 | 0 | 3 | 5 |
| Solihull Barons | 2 | 4 | 2 | 8 |
Sheffield Scimitars
| Position | G | A | PIM | SA | GA | SV |
| --- | --- | --- | --- | --- | --- | --- |
| | 5 | 7 | 6 | 51 | 8 | 43 |