2
-
14

Recap
On Sunday the Barons headed to Nottingham to take on the Lions and while the home side are expected to take the wooden spoon this year, the Barons have sometimes struggled against the Lions and a start delayed by nearly half an hour to an already late face-off time would have done little to ease any nerves.
Fears of such a stumble were however quickly eased and while the Lions got the first goal from Jakub Klima, a trio of Solihull goals in just over a minute showed Solihull's intent. Josh Bruce finding the net first before a brace from Elliot Farrell making the most of his speed up the ice and giving Solihull a 3-1 lead heading to the dressing rooms after the first period.
The second and third periods then had the Barons stretch their legs and pad their stats totals as the goals rained in on the Lions for a very comfortable win. Highlights included Luke Brittle picking up 5 goals and a man of the match award, a Josh Bruce hat-trick and while Niklas Ottosson unusually was off the scoresheet he acted as provider with first assists in five of the goals.
Next weekend Solihull head to Dumfries on Saturday to take on the Solway Sharks before taking in a game at Blackburn Hawks on Sunday's drive home. A game free weekend then follows before Solihull are back on home ice once more on Saturday the 13th October when they take on the Blackburn Hawks. Face-off 5:15pm.

---
NEXT HOME GAME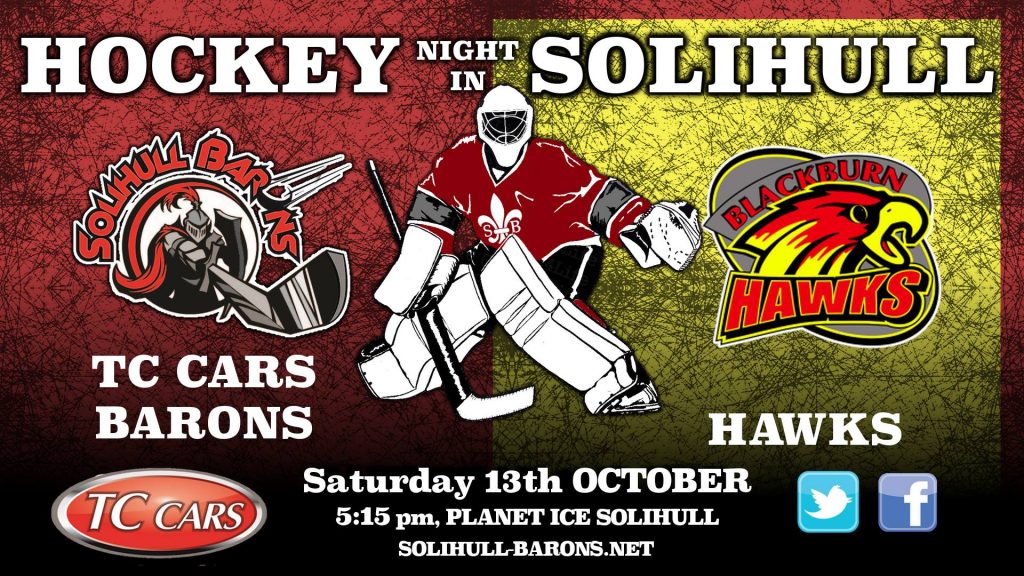 Details
| Date | Time | League | Season |
| --- | --- | --- | --- |
| September 23, 2018 | 7:30 pm | Moralee Division | 2018/19 |
Results
| | | | | |
| --- | --- | --- | --- | --- |
| Nottingham Lions | 1 | 1 | 0 | 2 |
| Solihull Barons | 3 | 5 | 6 | 14 |
Nottingham Lions
| Position | G | A | PIM | SA | GA | SV |
| --- | --- | --- | --- | --- | --- | --- |
| | 2 | 4 | 22 | 51 | 14 | 37 |