3
-
6

Recap
Airport Placements Ltd Solihull Barons : 3
The Dragons : 6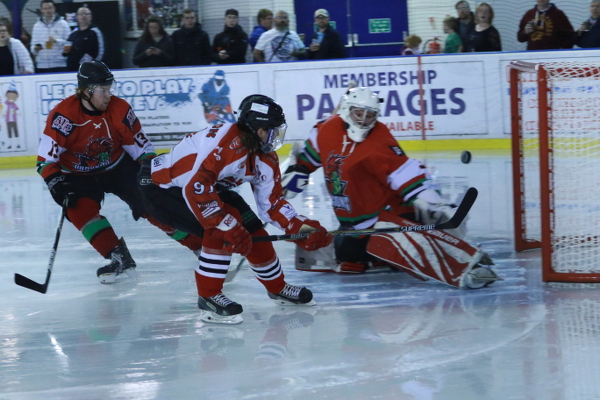 The Airport Placements Ltd Solihull Barons suffered a disappointing first defeat of the season to the newly promoted Dragons on Sunday evening, though much of the credit must go to the well-drilled and hungry visitors.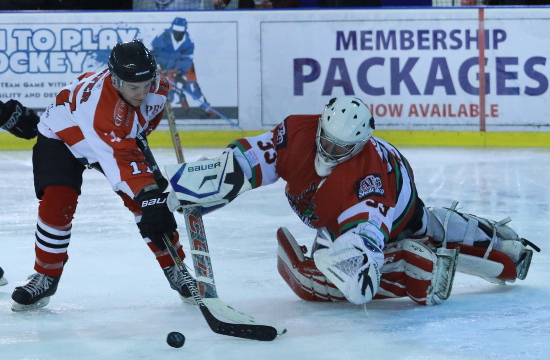 The ice had barely been marked by the players' skates before the scoreboard was registering goals by both sides. The Barons opened the scoring with only 31 seconds on the clock, Joe Henry finding Josh Bruce waiting on the Dragons back post for a simple opener. Within a minute the Dragons had pulled things back as Filip Supa came round the goal to shoot low and through the legs of Josh Nicholls in the Barons net. By 10 minutes the Barons were back on top, Matt Maurice barging the Dragons defence off the puck in front of their own net before calmly slotting home. This would quickly be countered by Markus Kankaanranta to bring the Dragons level once more and by period end it would be the Dragons who would be on top, Kankaanranta breaking away and shooting high on Nicholls glove side for Deeside's number 3.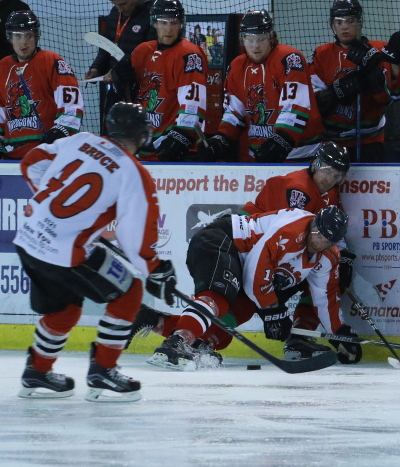 The second period had the Barons a man down for much of the twenty minutes through a series of minor penalties and it would be the Dragons who would exploit their man advantage, Filip Supa scoring once more on a powerplay chance putting the Barons two goals down. A Joe Henry shot from just outside the crease with two minutes of the period to go would bring the Barons back into touching distance going into the final third.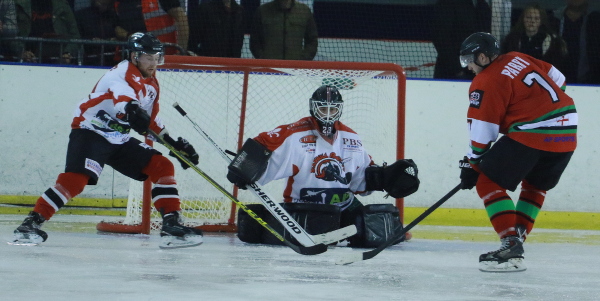 The final period would start badly for the Barons, James Parsons once more returning the Dragon's advantage to two goals within a minute of the restart. The Barons would continue to push but in reality most of the play was happening at the wrong end of the ice for them. With the deficit still at two goals and with a couple of minutes to go, Solihull pulled their netminder in favour of another attacker but with the puck finding its way to the Barons end of the ice and the Dragons getting hold of the rubber a sixth goal was inevitable to give a disappointing result for the Barons.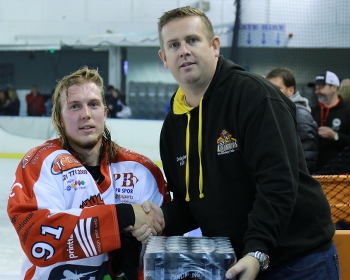 The Barons now face a long weekend away travelling up to Dumfries on Saturday to take on league high flyers the Solway Sharks before battling last seasons champions, the Blackburn Hawks, on the way back down on Sunday. The season then enters a bit of a lull for the Barons before they return to home ice on Sunday 23rd October to once more take on the Dragons.

________________________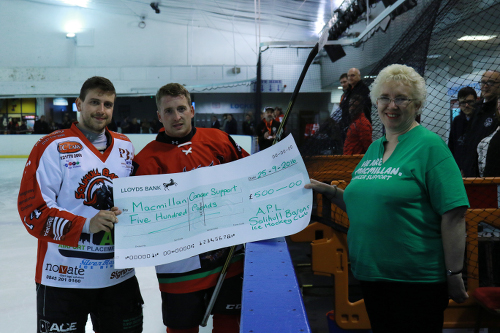 ---
APOLOGIES
The APL Solihull Barons would like to apologise to all our supporters; sponsors; Dragons supporters; the Youth Group and the rink staff if they were affected by the incident that happened after the final whistle last night.
This behaviour will not be tolerated and the team will take internal actions to discipline those involved.
Thanks for your continued support
---
Elsewhere in the league :
Whitley Warriors 3 : 3 Telford Tigers
Details
| Date | Time | League | Season |
| --- | --- | --- | --- |
| September 25, 2016 | 6:00 pm | Moralee Division | 2016/17 |
Results
| | | | | |
| --- | --- | --- | --- | --- |
| Solihull Barons | 2 | 1 | 0 | 3 |
| Deeside Dragons | 3 | 1 | 2 | 6 |
Deeside Dragons
| Position | G | A | PIM | SA | GA | SV |
| --- | --- | --- | --- | --- | --- | --- |
| | 6 | 6 | 8 | 43 | 3 | 40 |