The EDG Property Solihull Barons continue to build the foundations for their 2023-24 Moralee campaign by proudly welcoming Avonmead Accountants to the fold as our new Accountancy Partner.
Avonmead are headquartered in the Colmore area of central Birmingham, just outside Snow Hill station, and focus on providing highly professional and competitively priced accountancy and tax services for individuals and small businesses within the region.
Avonmead partner Adam Wright is thrilled to be providing the Barons with their accountancy solutions for 2023-24 and had this to say about partnering with the Barons;
"We are excited to announce that we are going to be working with and supporting the Solihull Barons and we want to wish the team, the fans, and everyone associated with the club the best of luck for the upcoming season. Good luck guys.!"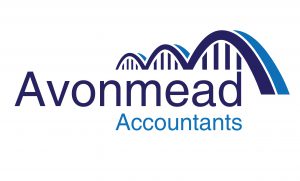 Hockey is an expensive sport and Barons chair Dave Hayward knows well the pressures of keeping the finances of Solihull in good order to ensure we can thrive. He is therefore extremely happy to have Avonmead's expertise on tap for the upcoming season:
'Over the past few seasons the financial control of the club has become much more important given the financial shocks we have all experienced from the pandemic and the war in Ukraine. Understanding where our income comes from and where we are spending money is essential if the club is to keep on an even keel and accounting support for our treasurer is hugely important so I am delighted that Avonmead Accountants have agreed to become our accountancy partner for the 2023-2024 season. They will provide the support we need to ensure we can keep on top of the budget and continue to fulfil all our financial regulatory requirements for next season. We are looking forward to welcoming Adam and his colleagues to our home games and would like to ask you to join me and the committee in welcoming Avonmead to the Barons family.'
We hope all Barons supporters will join with us welcoming Avonmead Accountancy to the Solihull fold and stay tuned for lots more news over the next few weeks.