Direct Taxis Solihull Barons : 1
Whitley Warriors : 4
Moralee Play-off Weekend Semi-Final
The Direct Taxis Solihull Barons ended their 2021-22 season this weekend with a semi-final defeat to the Whitley Warriors in the Moralee play-off weekend at Leeds.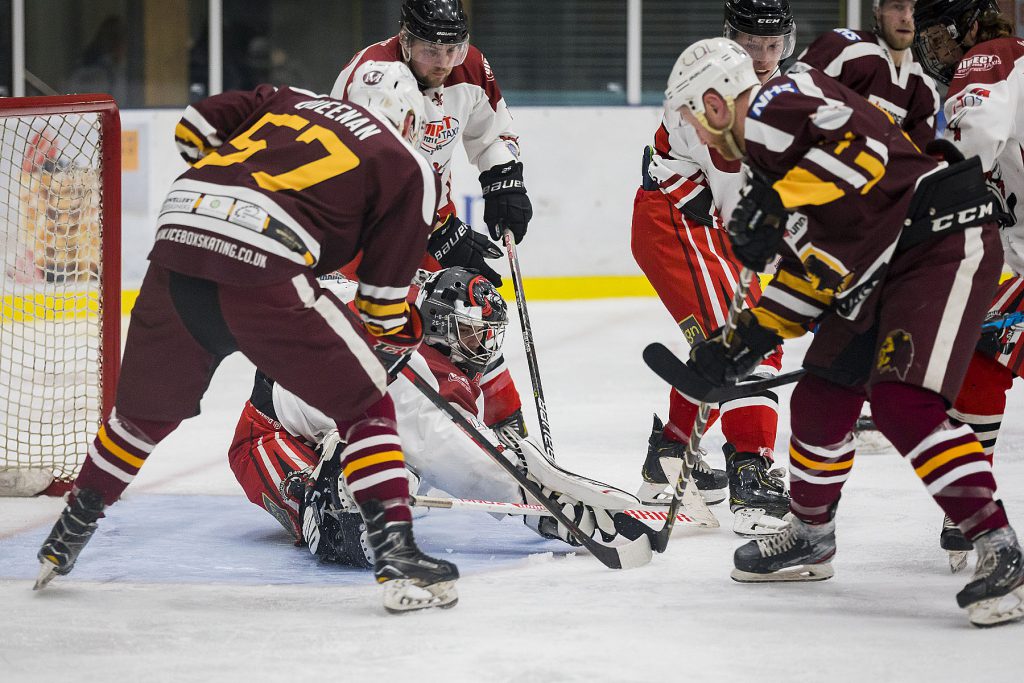 The Warriors built up an early game lead courtesy of Shaun Kippin on a bit of a break on six minutes. His speculative long range shot on six minutes only half-caught by Graham Laverick before the puck looped out of his glove and into the net for the opener. The Warriors then doubled down, Harry Harley firing home through traffic from the left hand point off of a face-off in the Barons end. More here.