The Direct Taxis Solihull Barons have a busy weekend coming with a trip to Blackburn Hawks on Saturday before welcoming the Whitley Warriors to Hobs Moat on Sunday evening.
The Hawks have undergone a bit of a revamp, with a new management team coming in over the shut down following a relatively poor 2019-20 for the Lancashire side. While early results have not quite gone the way they may have hoped so far this year, a narrow to defeat last weekend to a strong Solway Sharks side will have given them some hope to build on and the Barons will have to be focussed to come away with a result.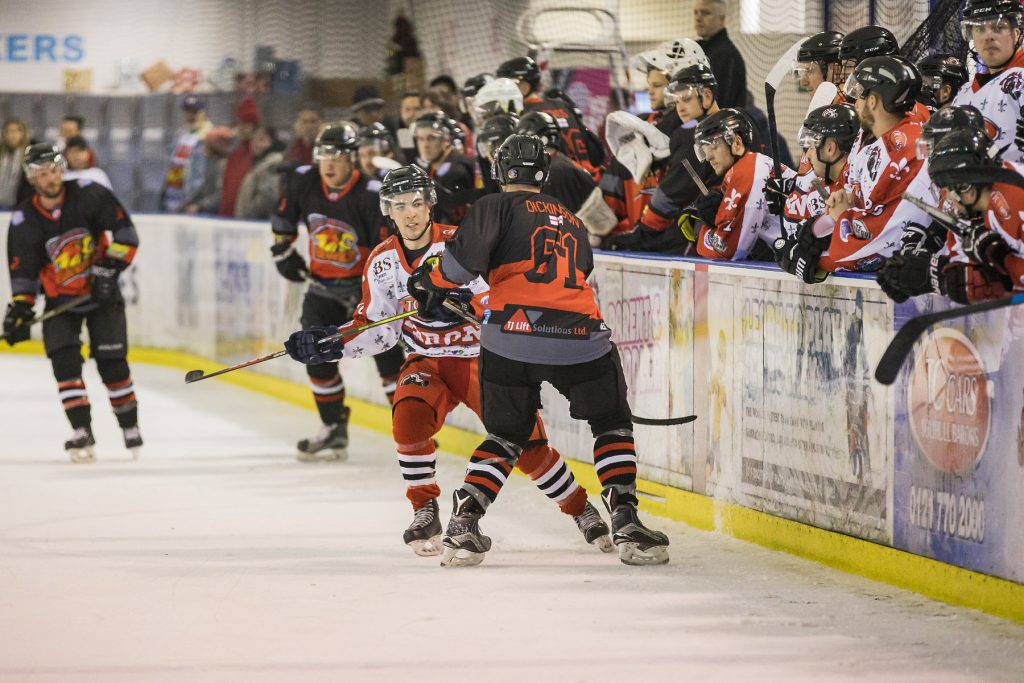 On Sunday evening it is the turn of the gritty but skilled Whitley Warriors to visit Solihull. A consistently strong side and Moralee Champions, the Warriors have brought in the highly experienced Robert Farmer (Nottingham Panthers / Lausitzer Fuchses / GB) and Stevie Chalmers (Coventry Blaze / Hull Pirates) to complement the likes of point generator Philip Edgar and the always physical Jordan Barnes.
For the Barons a full squad is expected and after the disappointing result against Sheffield on Sunday, Solihull coach Callum Bowley was aware of the work to be done in what will be a testing couple of games this weekend.
'The weekend was a tough pill to swallow. I thought the first 15 minutes of the game we were by far the better team, but then as the game progressed we lacked concentration and gifted them with scoring opportunities. This is a game we have to put behind us as the games are coming quick and fast, with Blackburn and Whitley this weekend.
'This weekend we will look to regroup and put in a 60 minute performance in both games, looking to bounce back from last week's disappointment. Blackburn and Whitley both have a good mix of youth and experience in their line ups and it will be a tough weekend, however we are confident in our ability and we are looking for maximum points.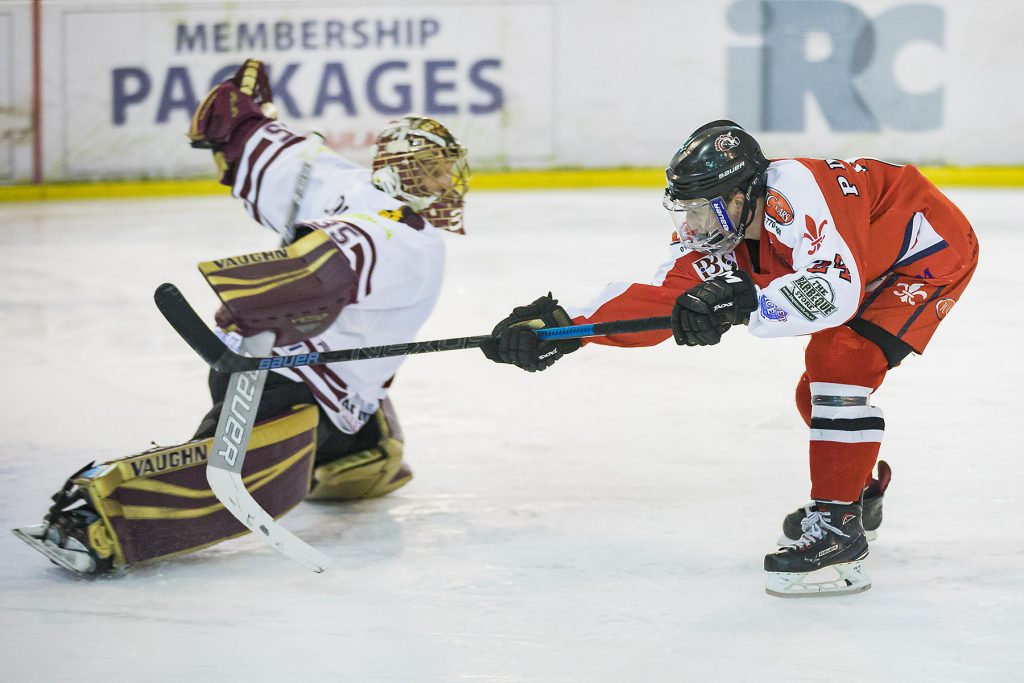 Phil Mulcahy goes close against the Warriors (S Crampton)
Face-off on Sunday is at 5.30pm once more and we hope to see a big crowd to support the Barons and offset the Warriors always present travelling support.