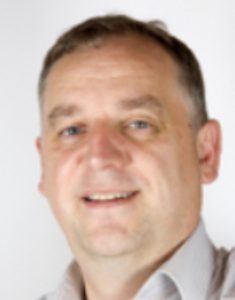 Greetings Barons Fans,
A lot has happened since the abrupt end of the season as a result of this terrible virus and life has changed for us all.
Whilst there has been no activity on the ice, thanks to the wonders of modern technology the committee has started to meet fortnightly on Zoom which has proven to be very effective and at times amusing.
From these meeting there are few items of news I would like to bring to you so you can be fully informed, going forward I will write a monthly column with any important announcements and news.
A significant piece of news is the change of Chair with Andy Gordon standing down and myself taking over. Andy has been involved with the TC Cars Solihull Barons for a number of years and had a spell a Vice Chair before taking over as Chair 3 or 4 years ago. Nobody, including Andy, can actually remember the exact date this happened. During his tenure Andy has overseen the comings and going of a few head coaches, the breakup of the EPL and the impact this has had on the TC Cars Solihull Barons and the NIHL league and then the same teams disappearing to form the NIHL National league. The club has been in safe hands in Andy's tenure and it is a real shame that we were not able to acknowledge Andy's contribution to the Barons, say thank you and give him the Baron's send-off he deserved at the End of Season Awards Night as we had planned. As and when we are able to get together we will do something to make up for this but I would like to take this opportunity to say a huge thank you on behalf of the Committee, Head Coach, Players and supporters. I wish you well for the future Andy and hope to see you down at the rink as soon as possible.I would also like to take this opportunity to say a massive thank you on behalf of the TC Cars Solihull Barons to all our sponsors:-
• TC Cars
• P B Sports
• R&D Fabrications
• Design Stores
• Drive2Arrive
• Horizon Roofing
• Extreme Hire
• MPM Insurance Services Ltd
• Willie's Ice Hockey Emporium
• Solihull Municipal Cricket Club
• Redditch Music School
• BBQ Store
Your contributions make a huge difference to us both on and off the ice and we hope going forward you would consider being involved with TC Cars Solihull Barons as we strive to get to the next level.
I'm sure you will all agree that the season did not end the way we wanted it to and I know that Dangie and the players were very much looking forward to the playoffs and finals weekend and would have been in with a real shout of winning. We did of course have success in lifting the Midlands Cup with what was arguably one of the TC Cars Solihull Barons best performances in the second leg of the final – let's hope we see many more nights like that at the Solihull rink in the months ahead.
I hope you are all enjoying catching up with the seasons awards as we publish them on-line and we will be introducing a new award of Best Defender which will be dedicated to a special fan. This will be announced in the next week or so please keep a look out for this.
Whilst the weeks and months ahead are uncertain, we are starting to make plans for when hockey restarts so we will be making some announcements over this period and will try and keep you all up to date as soon as things become clearer.
In the meantime please keep safe and look after yourselves until we can all meet up again at the rink.
Come on you Barons!
David Hayward
TC Cars Solihull Barons Chair