7
-
3

Recap
BARONS INCH CLOSER TO PLAY-OFF SPOT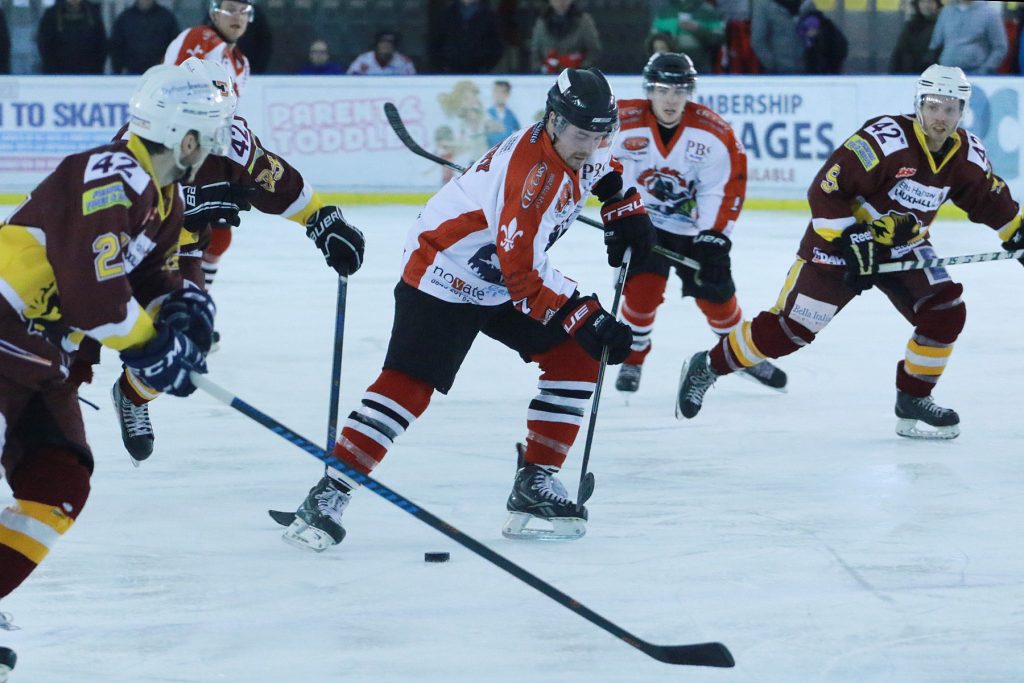 Airport Placements Limited Solihull Barons : 7
Whitley Warriors : 3
With the two sides having put on a 19 goal spectacular the previous Sunday hopes were high for an exciting game of hockey at Hobs Moat on Sunday evening and while the game was not quite so high scoring it still delivered on the entertainment side. Crucially for the Barons it also inched them two points closer to a play-off position.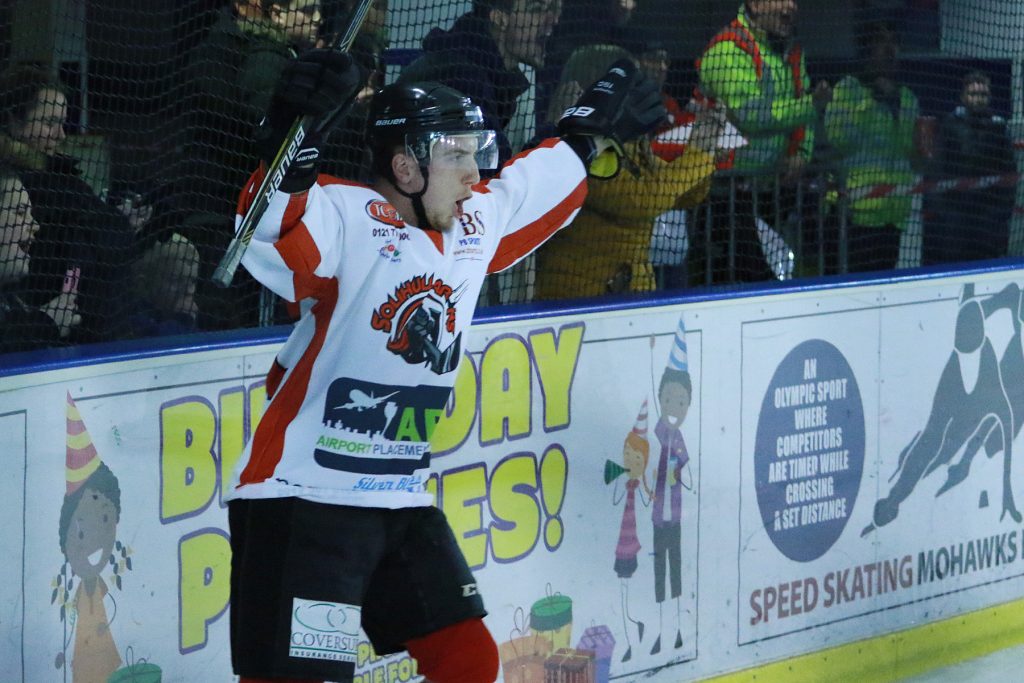 After a to and fro first few minutes it was the Barons Andy Whitehouse who was first to get his name pencilled on the scoresheet with a tap in from inches on the Whitley right hand post eight minutes in. The visitors however, were quick to counter Stuart Tomlinson firing in the equaliser within twenty seconds of the restart. The two sides would continue to attack and counter, block and shoot, break and cover, evenly matched with each looking to uncover gaps in the others capabilities. A very special goal would break the deadlock, Rich Slater racing unsupported into the Whitley end and through a wall of four Warriors to deke the keeper for the Barons second and his own 200th in a Solihull shirt.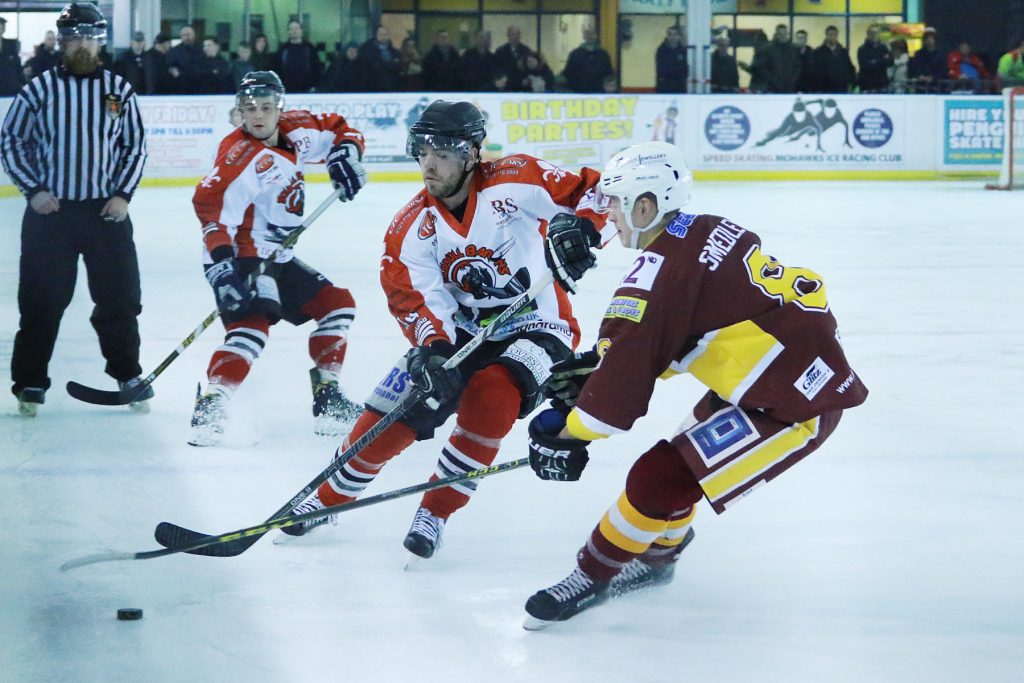 The second period had a bright start for the Barons with Ryan Selwood slotting the puck into the top left of the Whitley net to give Solihull a two goal cushion for the first time in the evening. It would be no surprise however when the Warriors quickly countered, Captain Dean Holland pegging things back to a single goal within a couple of minutes. The play continued to flow to each end of the ice, see-sawing and brought into balance by Harry Harley of the Warriors in the 33rd minute. As with the first twenty the Barons would head to the dressing rooms with a goal advantage, Tom Soar firing in from the left wing for Solihull's fourth.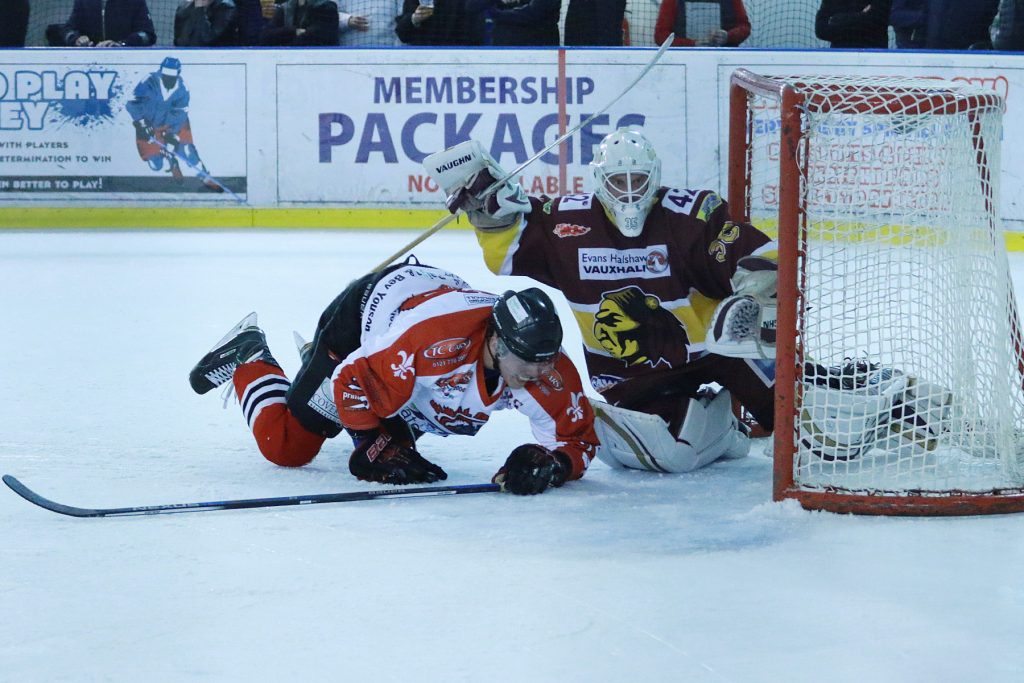 Within a minute of the restart the Barons had restored the two goal buffer – Josh Bruce firing in a rocket which appeared to go clean through a static Richard Lawson in the Warriors goal. The Warriors still kept up the fight but as the clock wound down their spirits dropped and the Barons cemented the victory with a pair of late goals courtesy of Andy Whitehouse and Dave Rogers.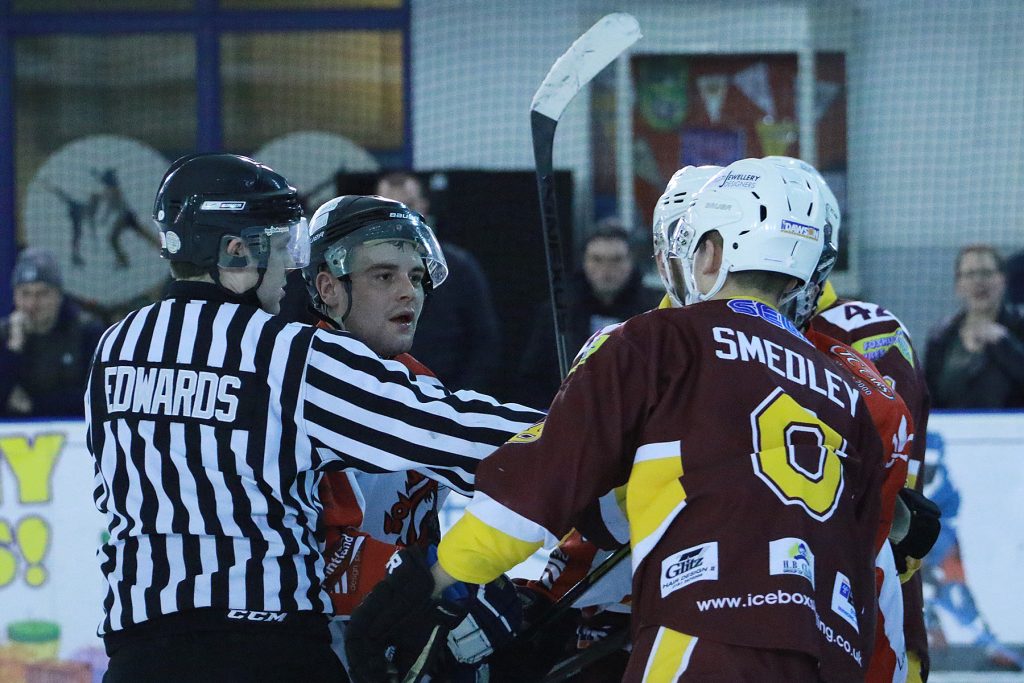 The Barons are back at Sliverblades Solihull this weekend in what is their penultimate home game of the season when they take on the likely league runners up, the Billingham Stars. With still all to play for for the Barons expect a strong showing from the Hobs Moat side. Face-off 6:00pm, Sunday 12th March.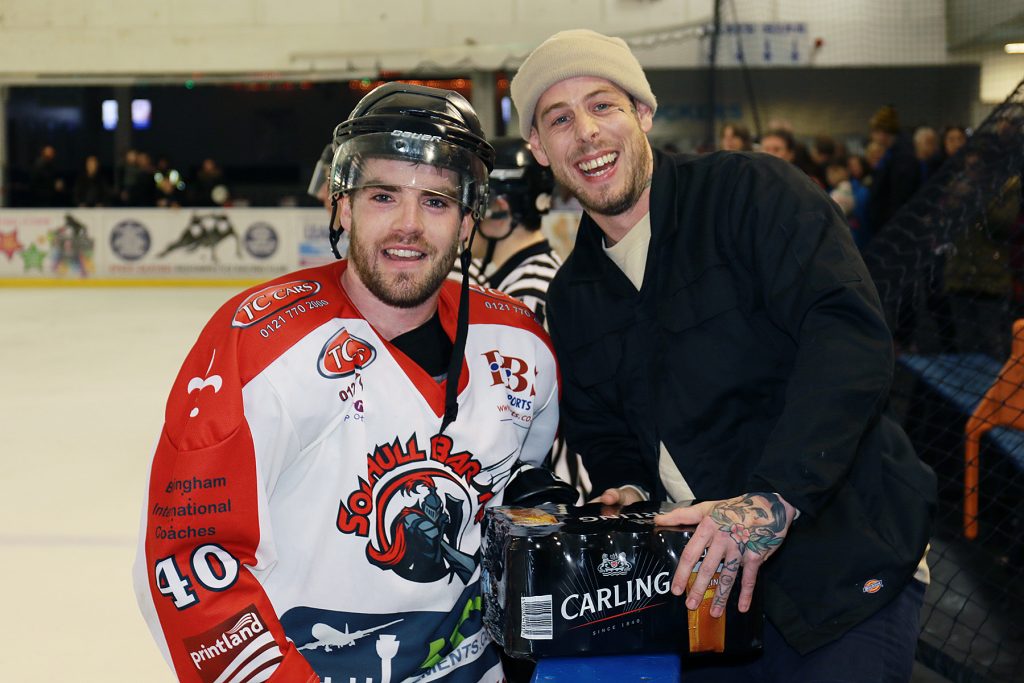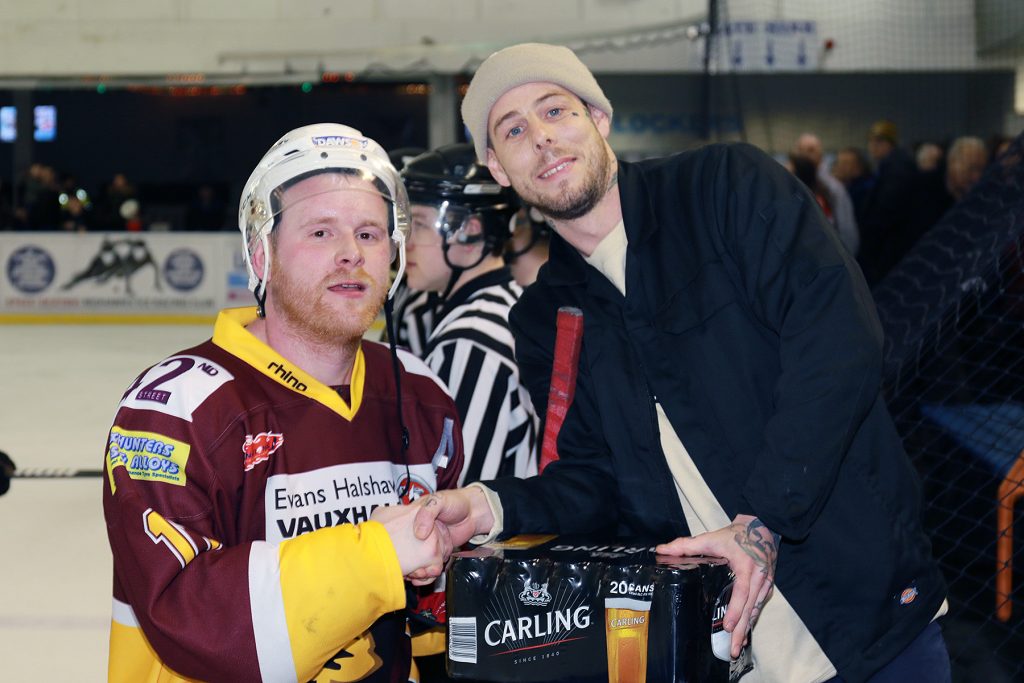 Man of the Match awards presented by Matt Toller of the Folsom Barber Club, Coventry Road

---
ELSEWHERE IN THE LEAGUE
Blackburn Hawks : 3 – 3 : Sutton Sting
Billingham Stars : 6 – 3 : Deeside Dragons
Solway Sharks : 4 – 2  : Telford Tigers
Sutton Sting : 3 – 1 : Deeside Dragons
---
NEXT SUNDAY @ SOLIHULL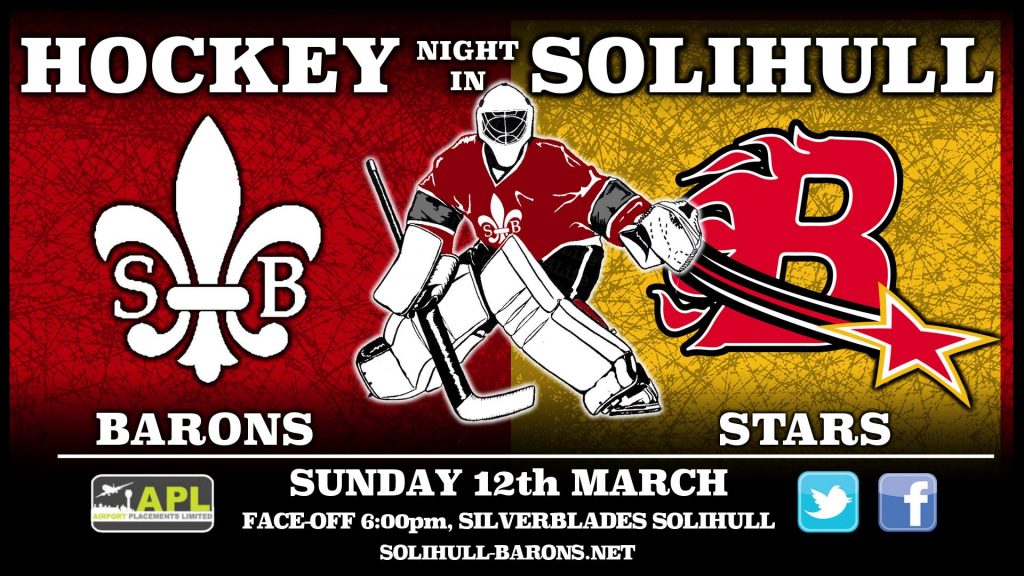 Details
| Date | Time | League | Season |
| --- | --- | --- | --- |
| March 5, 2017 | 6:00 pm | Moralee Division | 2016/17 |
Results
| | | | | |
| --- | --- | --- | --- | --- |
| TC Cars Solihull Barons | 2 | 2 | 3 | 7 |
| Whitley Warriors | 1 | 2 | 0 | 3 |
Whitley Warriors
| Position | G | A | PIM | SA | GA | SV |
| --- | --- | --- | --- | --- | --- | --- |
| | 3 | 5 | 10 | 40 | 7 | 33 |