4
-
2

Recap
For the second time in two weeks the TC Cars Solihull Barons came away from a clash with the Telford Tigers without any points for their efforts.
With the Tigers riding high at the top of the Moralee table and the Barons struggling to tun good performances into points the tie was always going to pose a challenge for the Solihull men. So it would prove with the first period dominated by the home side who raced to a 3-0 lead with two goals from Jack Watkins and a single from brother Tom to  give the Barons upwardly sloping ice on which to play the remaining forty minutes.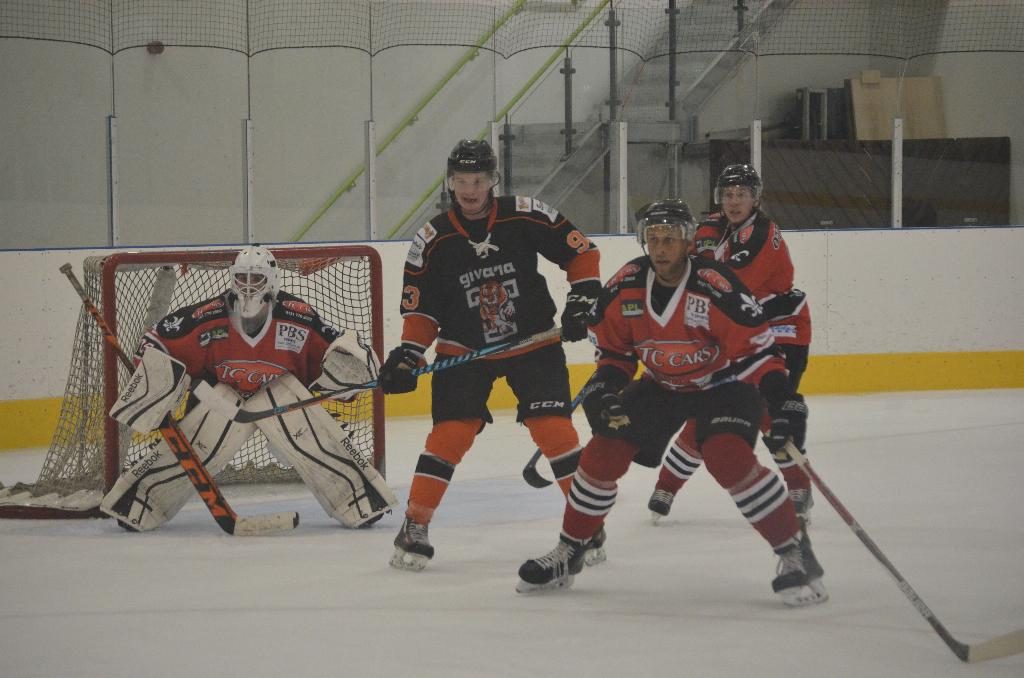 For the second time in their season so far the Barons once more found themselves in an embarrassing jersey clash situation, the Tigers orange and the Barons red shirts necessitating a swap to black by the Telford players following the first interval.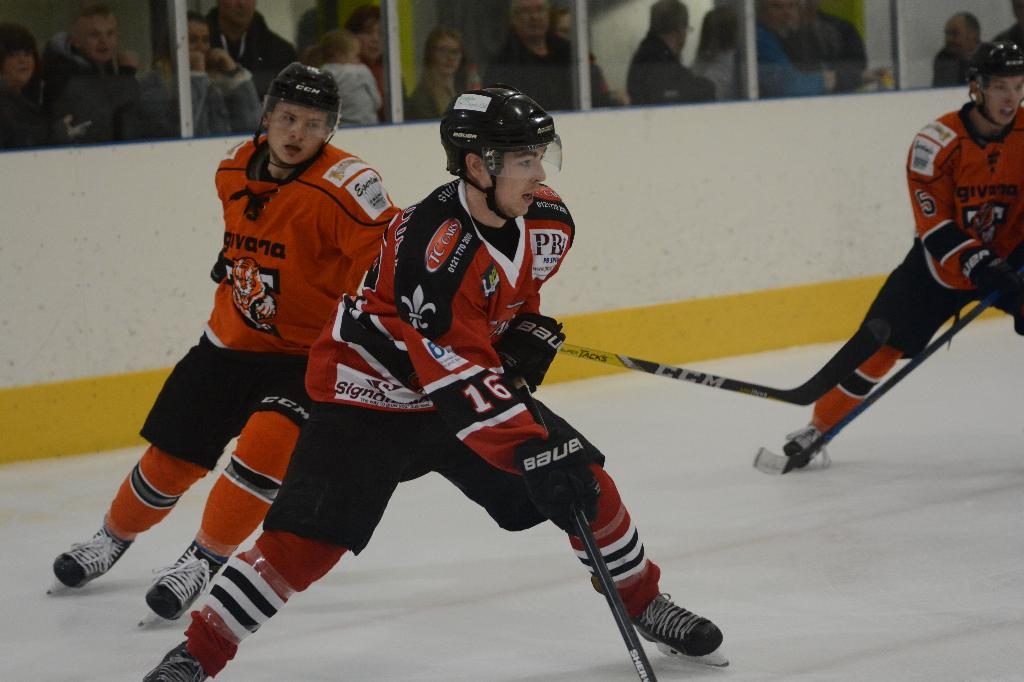 As the second period faced off the Barons would find the tilt of the ice cranked up a further few degrees as the Tigers Joe Miller added their fourth though they would stabilise things in a much more even period and no further goals would be scored.
The Barons were given some brief hope five minutes into the final period as Niklas Ottosson and Tom Soar combined twice in the space of 60 seconds to pull Solihull to within two goals of the Tigers. As the clock ticked down, so too did the Barons hopes with a final flourish of excitement as Solihull captain Josh Bruce clashed with the Tigers Richard Plant.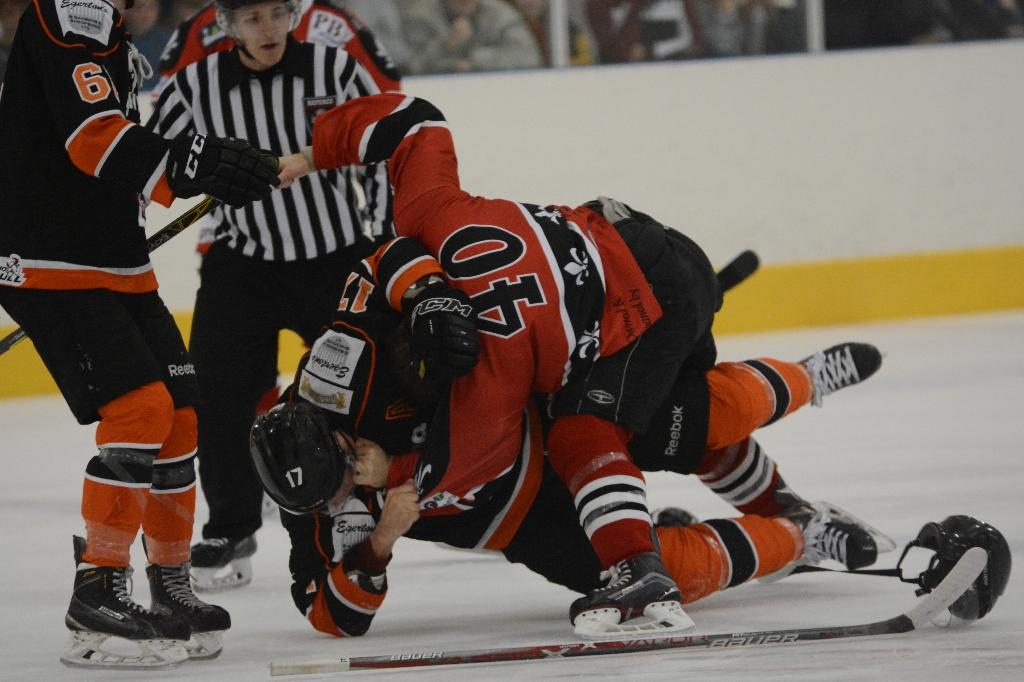 The Barons will now regroup ahead of next weekend when they face the long trip to Dumfries on Saturday to take on the Solway Sharks before getting back home in time for a home clash with old rivals the Nottingham Lions on Sunday evening. Face-off 6:00pm.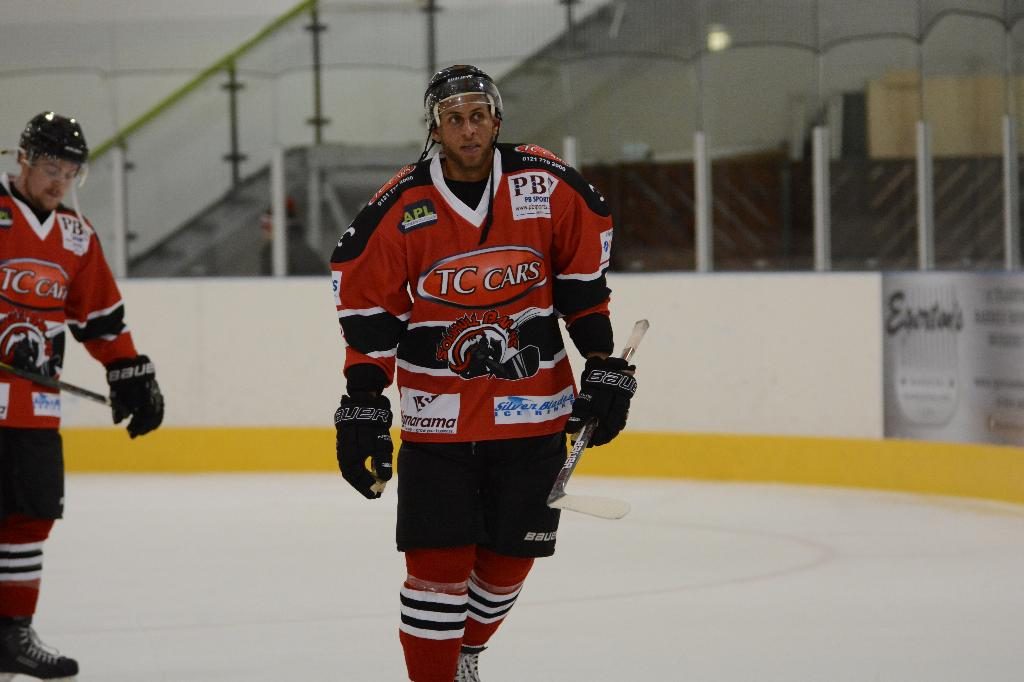 ---
Elsewhere around the league
Whitley Warriors 6 : 3 Dragons
Hull Pirates 6 : 3 Solway Sharks
Billingham Stars 3 : 4 Telford Tigers
Solway Sharks 6 : 2 Nottingham Lions
Nottingham Lions 1 : 3 Blackburn Hawks
---
NEXT HOME GAME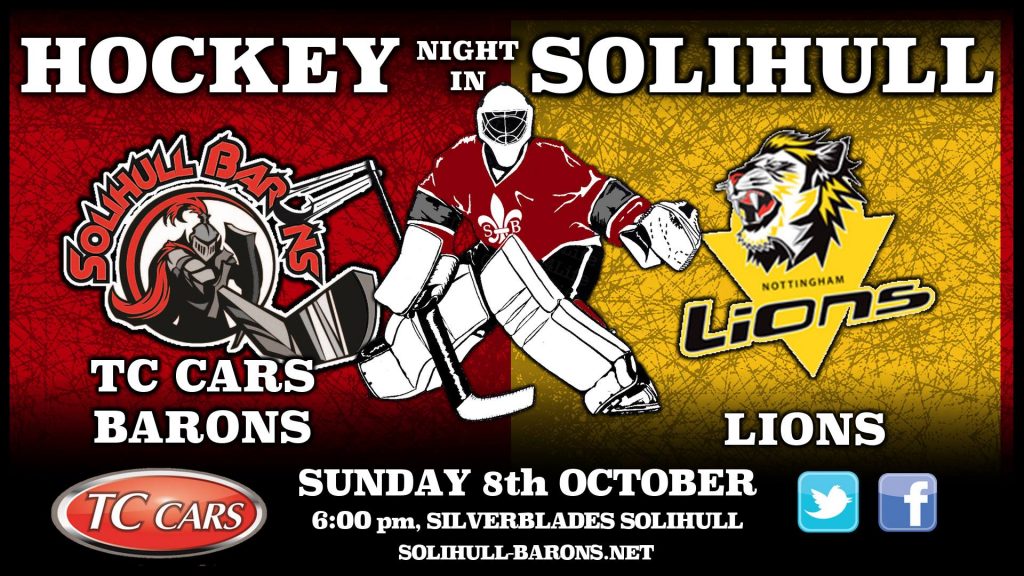 Details
| Date | Time | League | Season |
| --- | --- | --- | --- |
| October 1, 2017 | 6:00 pm | Moralee Division | 2017/18 |
Results
| | | | | |
| --- | --- | --- | --- | --- |
| Telford Tigers N1 | 3 | 1 | 0 | 4 |
| Solihull Barons | 0 | 0 | 2 | 2 |
Telford Tigers N1
| Position | G | A | PIM | SA | GA | SV |
| --- | --- | --- | --- | --- | --- | --- |
| | 4 | 6 | 10 | 22 | 2 | 20 |