8
-
5

Recap
Telford Tigers : 8
TC Cars Solihull Barons : 5
Following Saturday's defeat on home ice at Solihull on Saturday the Tigers and Barons quickly followed this up with a highly competitive tie at Telford on Sunday evening. Despite missing a number of key players the Barons put on a strong performance and gave the Tigers something to think about.
Mirroring Saturday's events, the two sides quickly traded opening goals with Joseph Aston scoring for Telford just before the three minute mark with the Barons in the form of Niklas Ottosson equalising straight off the restart. By period end the Tigers had squeezed the puck beyond Sam Hewitt in the Barons goal two more times – Jack Watkins and Doug Clarkson with the strikes.
By early in the second the Tigers had further padded their lead as Jed Moreland found the net. This however would spark something of a Barons revival with captain for the night Adam Brittle leading the way, first with a powerplay goal mid-game and a second solo effort late on in the period to bring the Barons back to within a goal in the final minutes of the middle 20.
Brittle had clearly got his goal sights trimmed and two minutes into the final period had found the equaliser. Sadly for the Barons the Tigers once more stepped on the gas with a flurry of four goals in ten minutes to put the game beyond the hard working Solihull squad. Elliott Farrell pinched a final compensatory goal for Solihull to make the scoreline a little more representative of the effort put in by the Barons.
The Barons are next on home ice on Sunday the 6th January against further tough competition in the form of the league leading Sheffield Steeldogs. Face-off 6:00pm.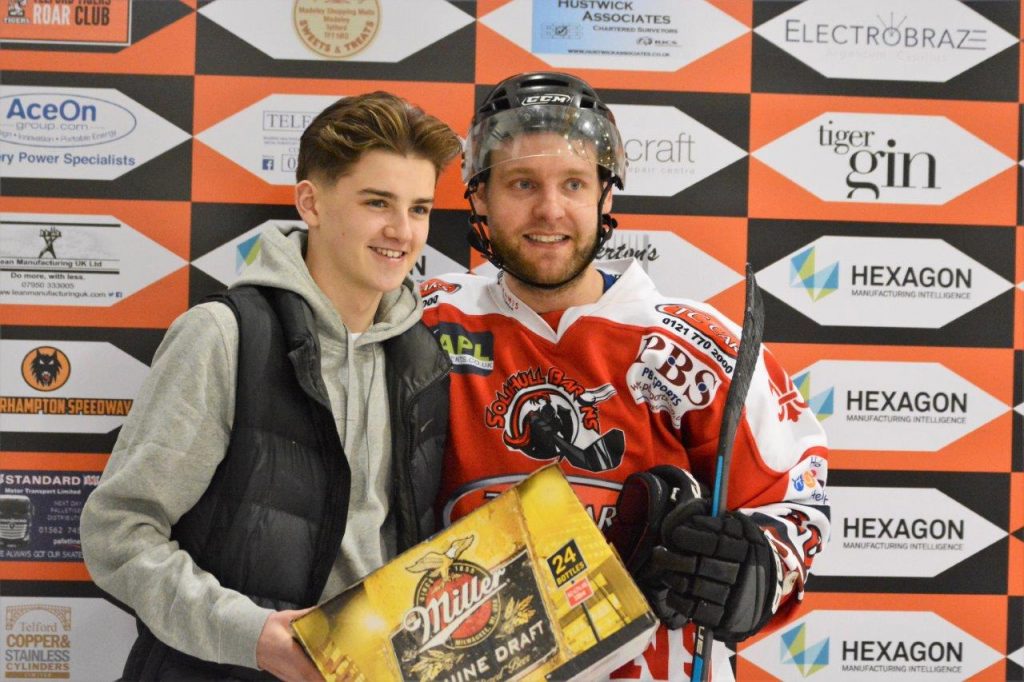 Barons Man of the Match, Adam Brittle

---
Next Home Game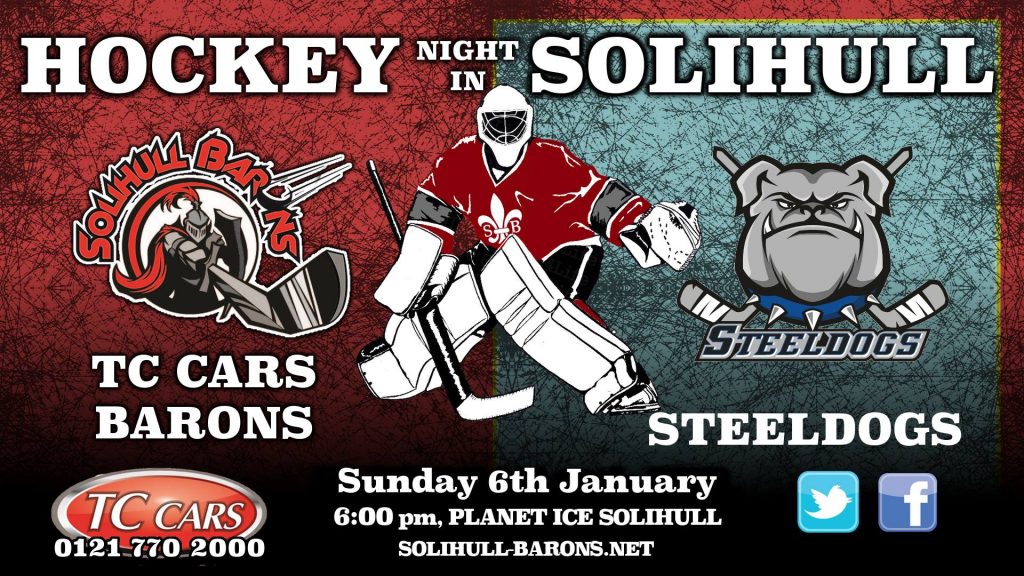 Details
| Date | Time | League | Season |
| --- | --- | --- | --- |
| December 30, 2018 | 6:00 pm | Moralee Division | 2018/19 |
Results
| | | | | |
| --- | --- | --- | --- | --- |
| Telford Tigers N1 | 3 | 1 | 4 | 8 |
| Solihull Barons | 1 | 2 | 2 | 5 |
Telford Tigers N1
| Position | G | A | PIM | SA | GA | SV |
| --- | --- | --- | --- | --- | --- | --- |
| | 8 | 15 | 20 | 24 | 5 | 19 |