4
-
3

Recap
TC Cars Solihull Barons : 4




Whitley Warriors : 3




(After overtime)
Games between the TC Cars Solihull Barons and Whitley Warriors always seem to be memorable. Saturdays game was no exception and with both sides hungry for points, what started as a slow burner of a game ended up as a thriller with a dramatic overtime winner for the Barons with seconds left on the clock.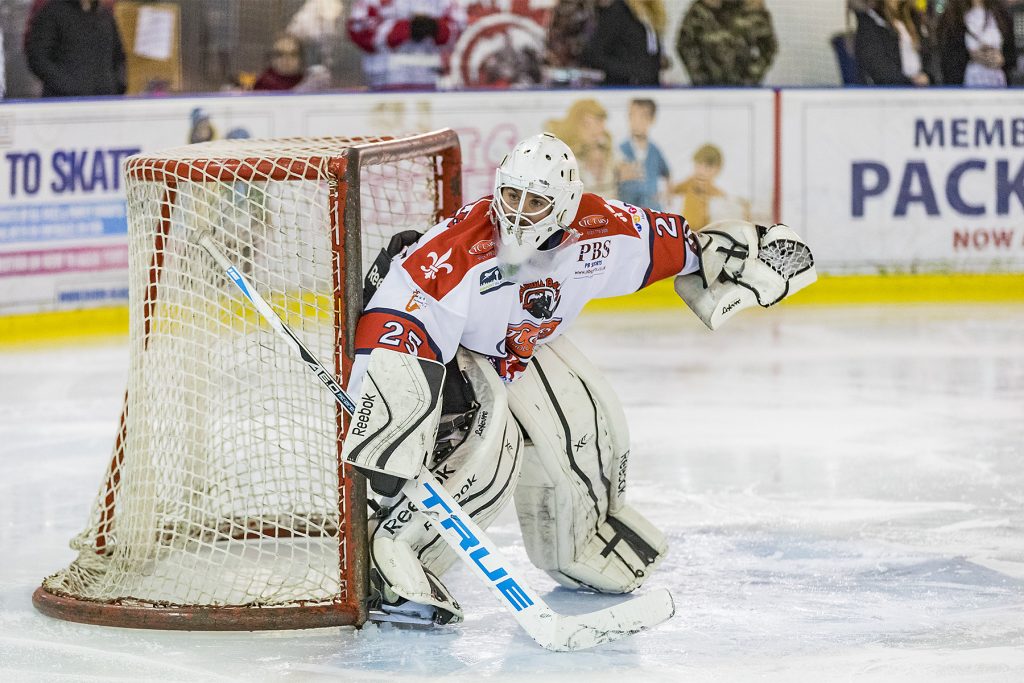 Solihull were the first to put the puck into the net after five minutes. Following a holding call on Whitley the Barons made the most of the opportunity and spent the bulk of the two minutes in the Warriors end, Andy Whitehouse tapping the puck in from short range and round the keepers toes for the opener. Just short of the ten minute mark and the visitors had pulled back level, Callum Watson racing up the right hand wing before firing the rubber home from just outside the circles.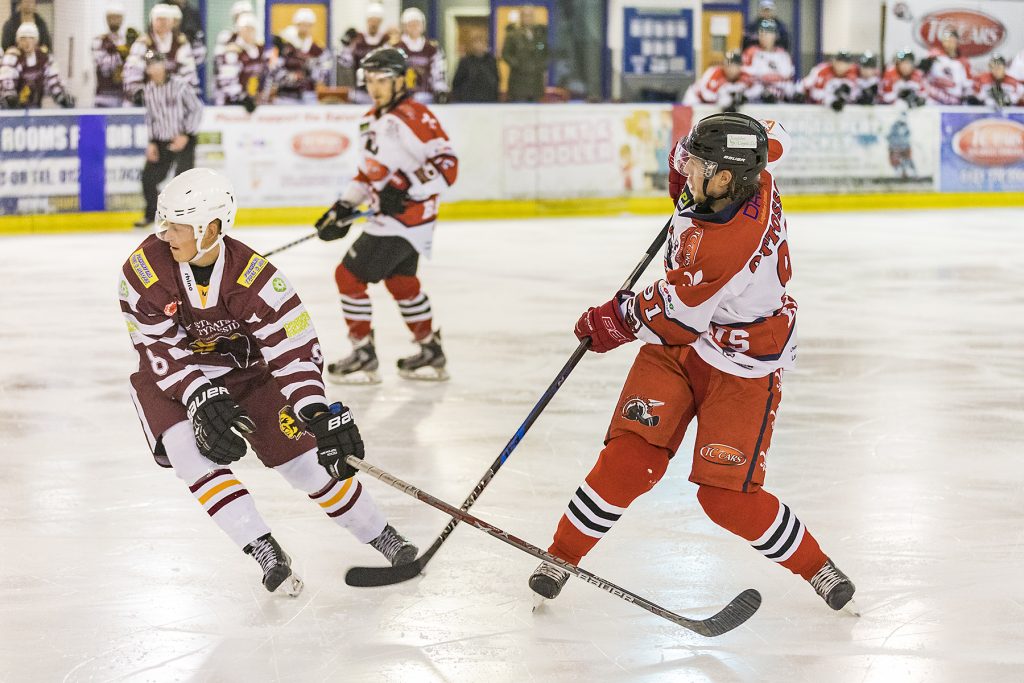 While the Warriors had come more into the game through the first period the Barons started to push forward again into the second. The home side's lead was once again restored five minutes into the middle period as Luke Brittle found Niklas Ottosson, the Swede carefully threading the puck beyond Richard Lawson's grasp for number 2. Within a minute Solihull had eased out a cushion of two goals as Matt Maurice raced up the ice and having been leaned on all the way by the Whitley defence the young forward maintained his composure and gave Solihull their third goal. By period end a flurry of minor penalties were taken with neither side capitalising on the opportunities presented.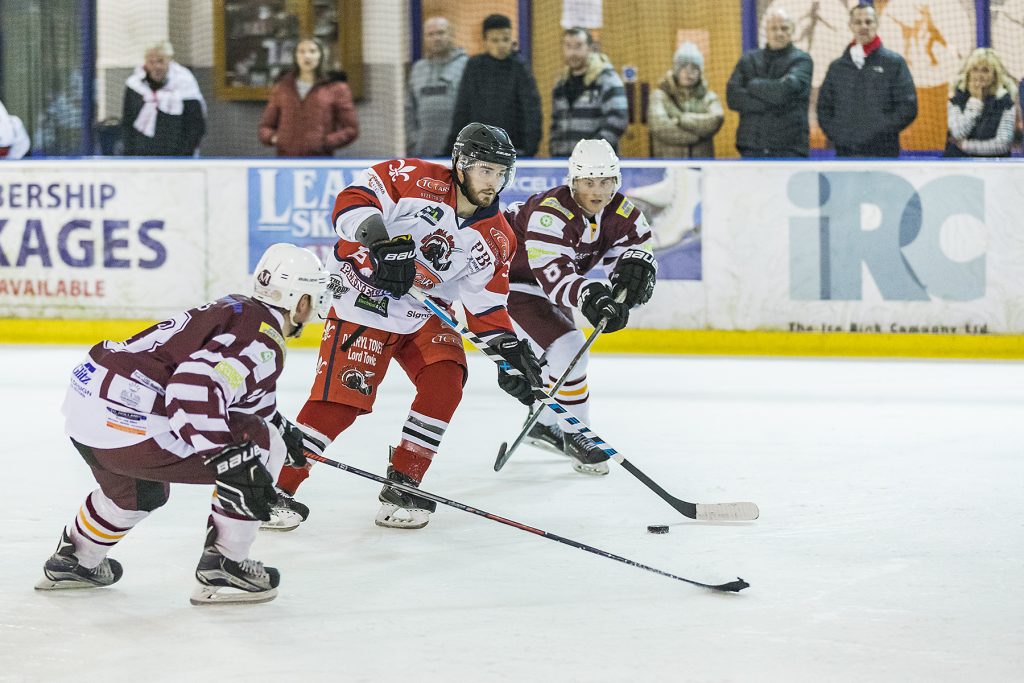 The penalties would continue to the third with the Barons taking the majority of them and the Warriors would seize the resulting chances well. With 10 minutes left on the clock Ben Campbell made the most of the man advantage to bring the Warriors to within a goal of Solihull and the small but loud travelling support were on their feet as Daniel Good found the equaliser, another powerplay goal, with the clock ticking down the final few seconds of regulation time. With no further scoring a 5 minute period of sudden death three on three overtime was called.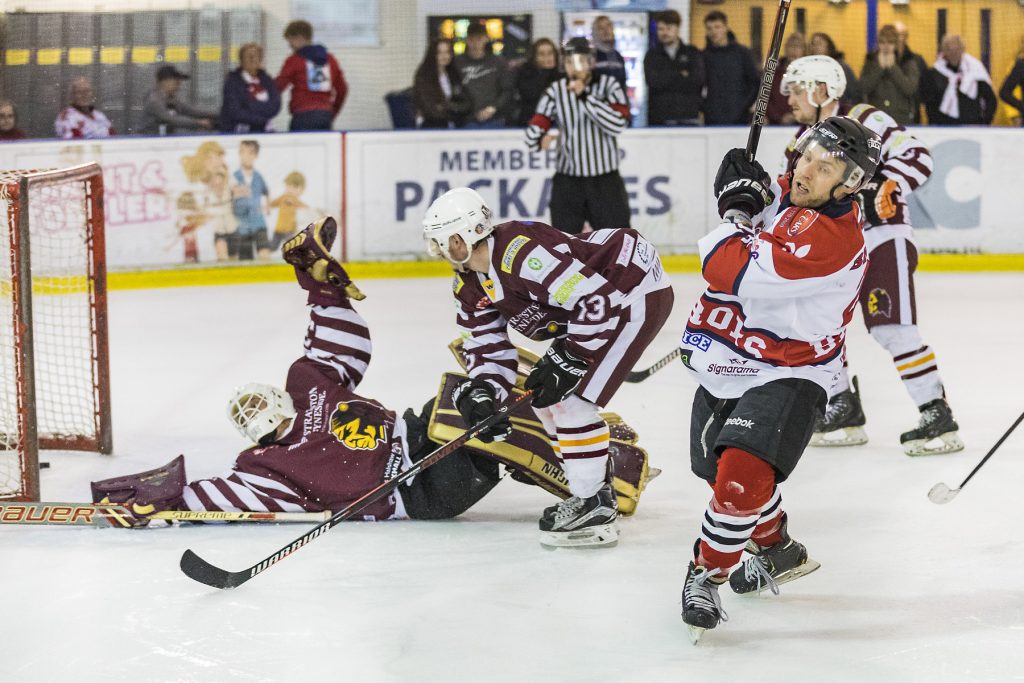 The Barons pushed hard from the outset of the overtime period and drew the Warriors into giving away an early penalty. The extra man on the ice for the Barons gave extra options but the finish could not be found and with the sides back to even handed and the clock ticking down, penalty shots looked on the cards. With less than ten seconds of overtime to go however Luke Brittle found brother Adam who lifted the puck into the Warriors net for a winner, to the delight of the squad and the home support.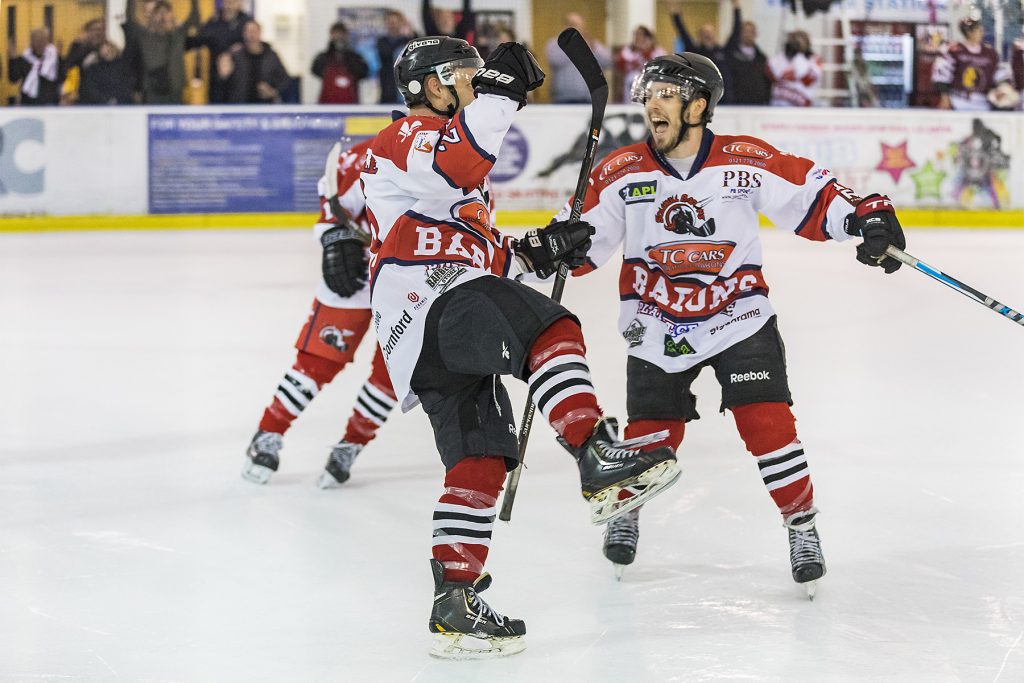 The Barons are now on a long run away from home with away ties at Nottingham, Sheffield and Blackburn before making it back to Planet Ice Solihull to take on the Blackburn Hawks on Saturday 13th October, face-off 5:15 pm.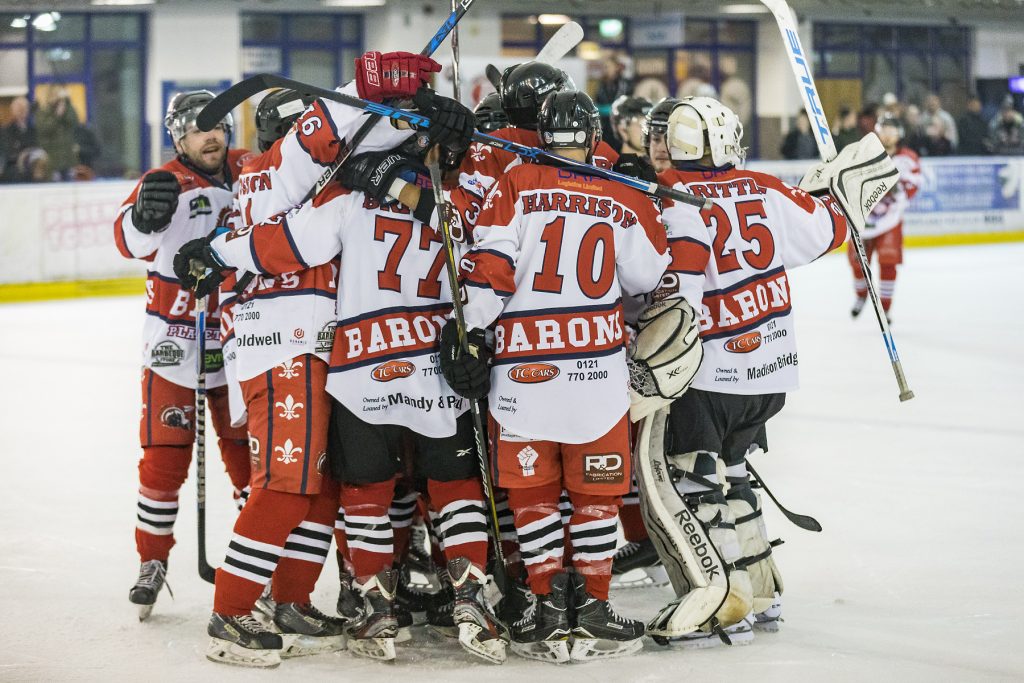 Barons Man of the Match, Adam Brittle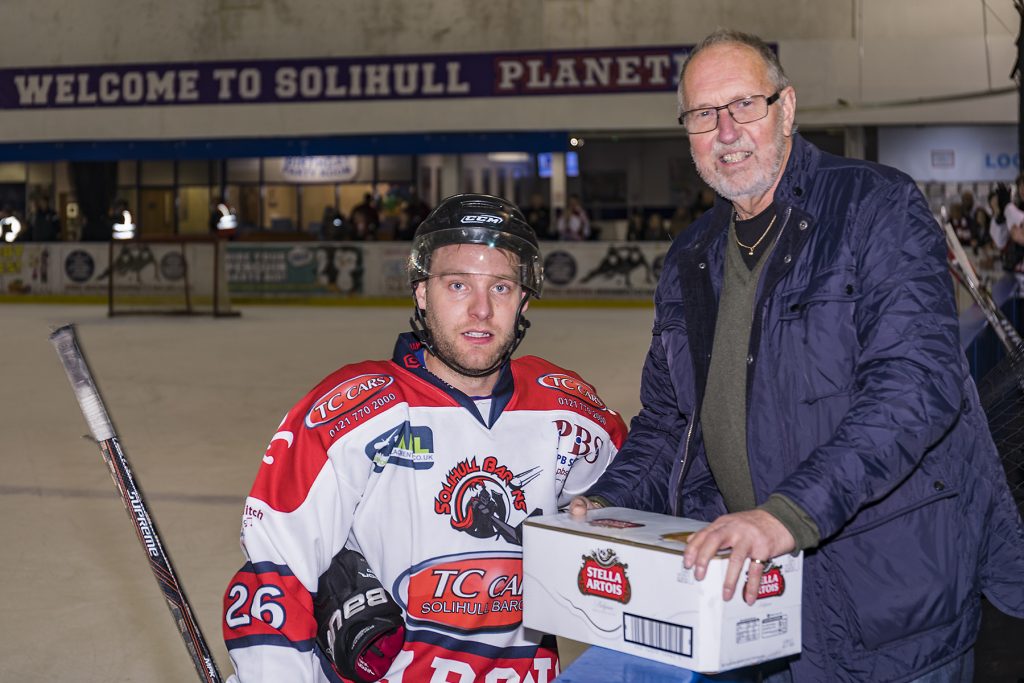 Warriors Man of the Match, Richie Lawson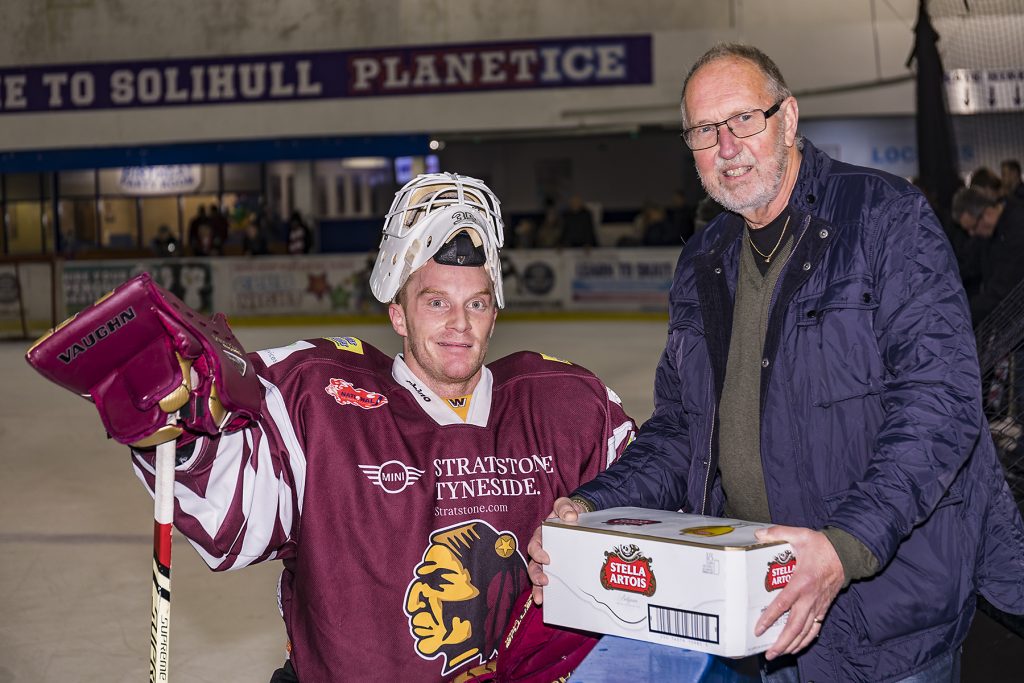 ---
NEXT HOME GAME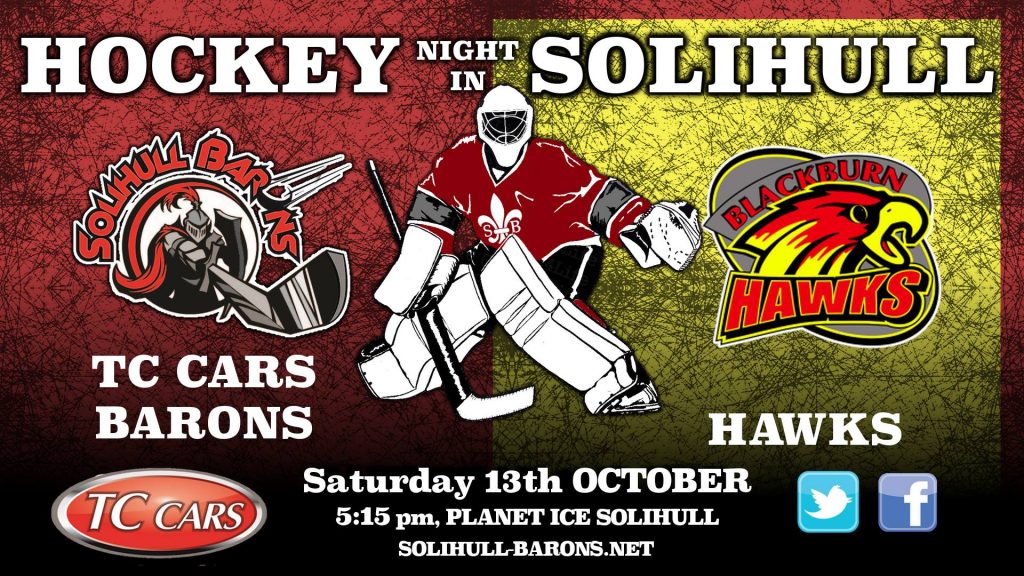 Details
| Date | Time | League | Season |
| --- | --- | --- | --- |
| September 22, 2018 | 5:15 pm | Moralee Division | 2018/19 |
Results
| | | | | | |
| --- | --- | --- | --- | --- | --- |
| Solihull Barons | 1 | 2 | 0 | 1 | 4 |
| Whitley Warriors | 1 | 0 | 2 | 0 | 3 |
Whitley Warriors
| Position | G | A | PIM | SA | GA | SV |
| --- | --- | --- | --- | --- | --- | --- |
| | 3 | 5 | 10 | 54 | 4 | 50 |