5
-
1

Recap
The TC Cars Solihull Barons concluded a successful weekend on Sunday by taking home both points at home against the Billingham Stars, to conclude a successful weekend against the Teeside team.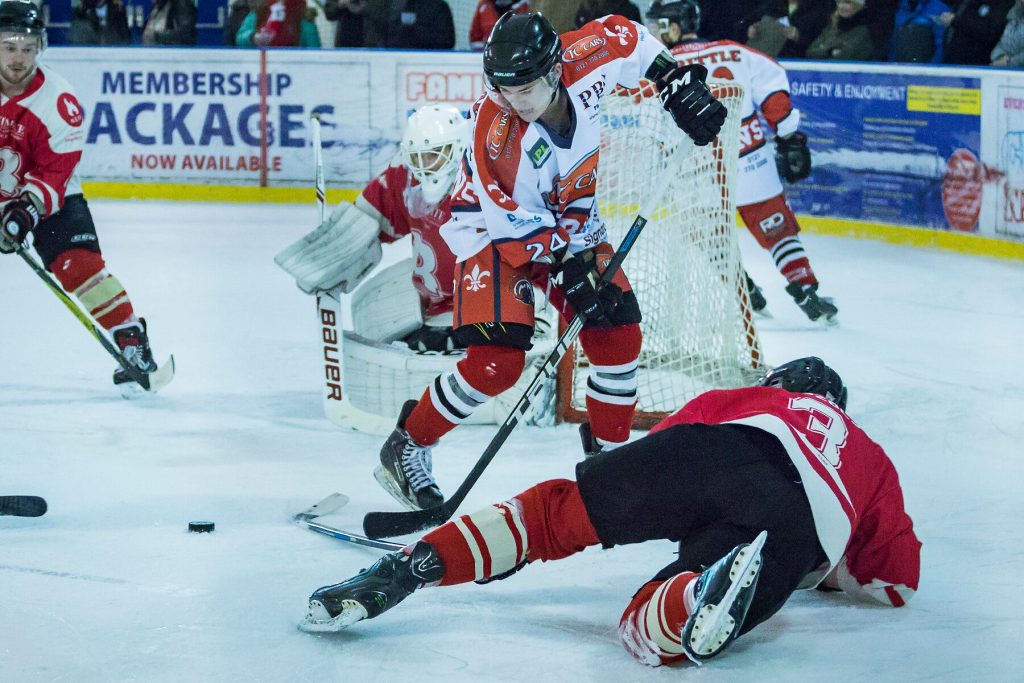 The Barons opened the scoring on the 10 minute mark – Stephen Heape taking the puck solo into the Billingham end, allowing for a line change. His subsequent wrap around the boards was picked up by Tom Soar, fresh off the bench, who ducked round the Stars defence and shot the puck toward the goal to put the home side into the lead.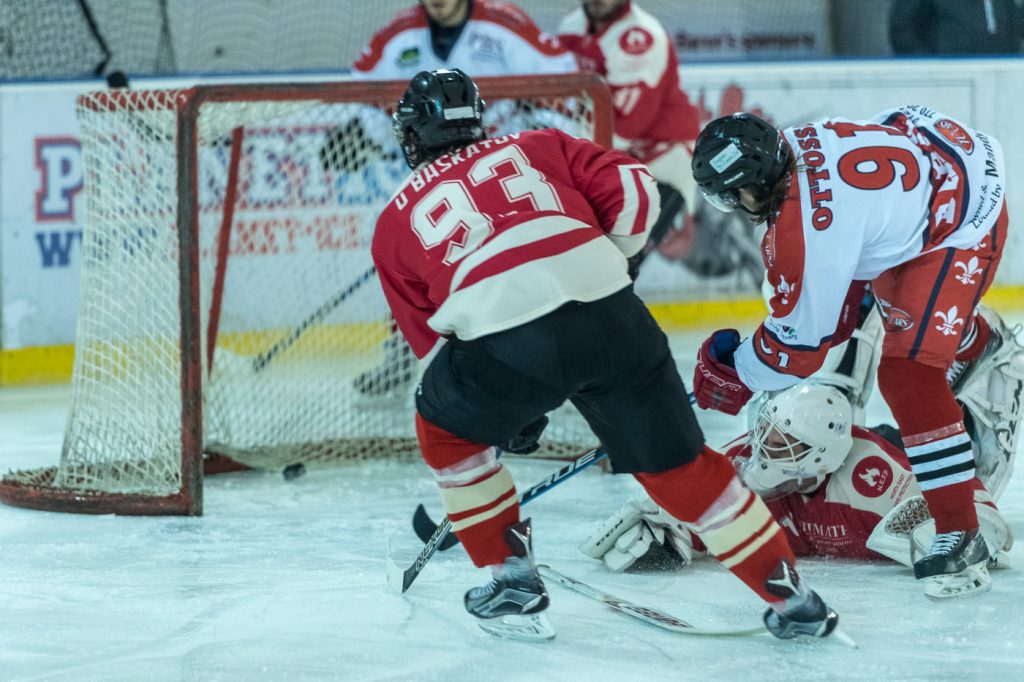 Barons second came four minutes into the second period as Niklas Ottosson trailed the puck into the Billingham net from a few feet out. The Stars countered mid-period when a shot came back off the boards to leave a tap-in for Deniss Baškatovs past the now out of position Nicholls in the Solihull net. This gave the Stars a bit of a boost and for a spell the game started to look much more evenly balanced.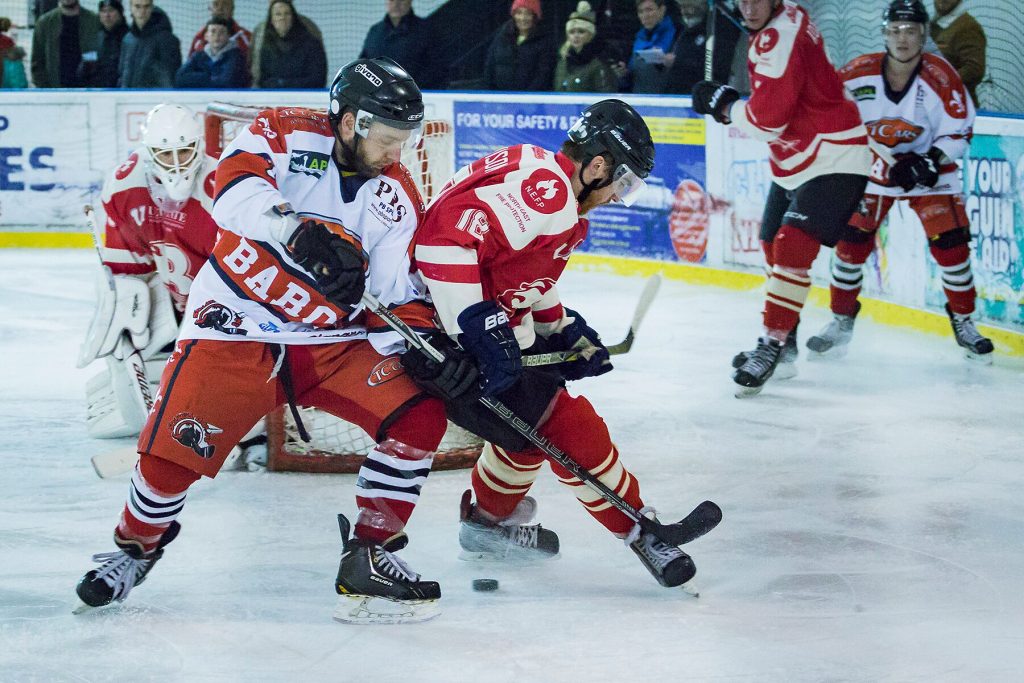 As the clock ticked on and the Stars failed to get the equalizer the home side took their chances. The Barons eased the margin back to two goals with a minute left of the second period and a spell of 4 on 4, Josh Bruce hitting home from a couple of metres of an assist from Adam Brittle. This margin grew again 30 seconds later, Luke Brittle this time, again off an assist from brother Adam.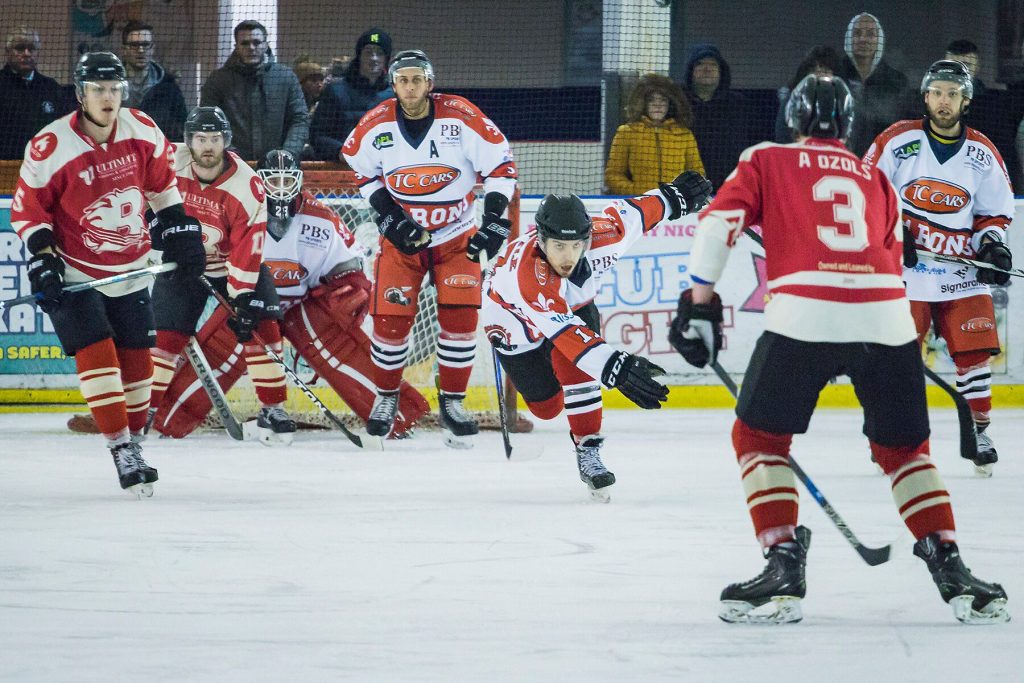 The third period would see one final goal, again for the Barons and probably the goal of the night as Stephen Heape cut through the Billingham defence before finding space around James Flavells in the Stars net for Solihull's number 5.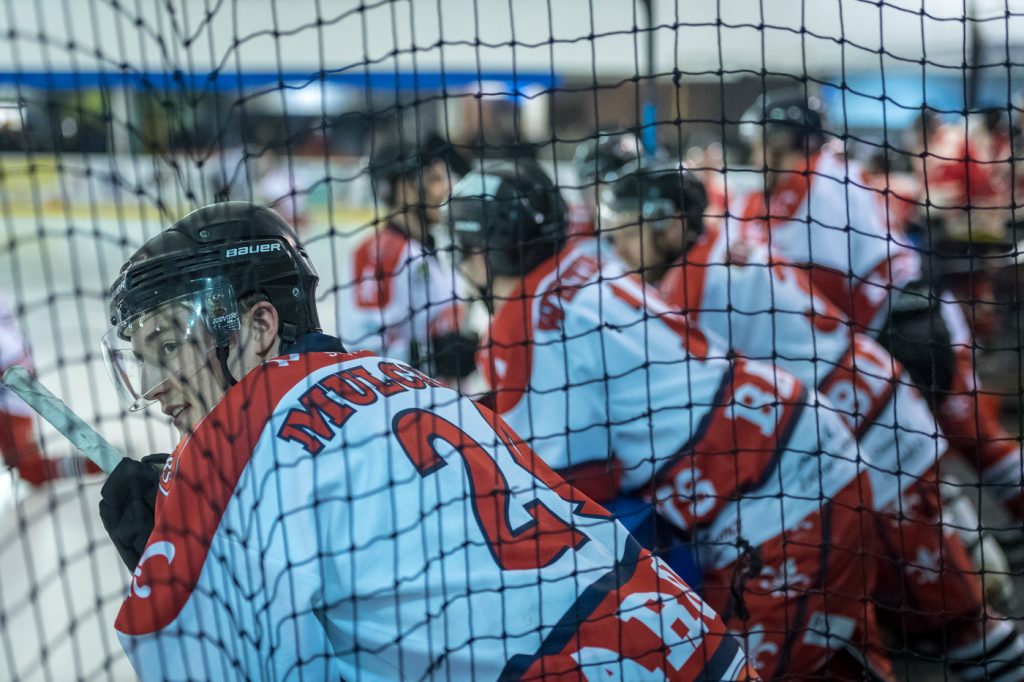 This weekend has the Barons heading to Whitley to take on the Warriors, while Sunday sees them on home ice against the Hull Pirates which if past form is anything to go by should be a stormer of the tie. In what will be the final league meeting of the season between the two sides fans will be hoping for more of the same, with each of the previous three clashes going to overtime or penalty shots and seeing the sides split by the odd goal in 13, 15 or 17 !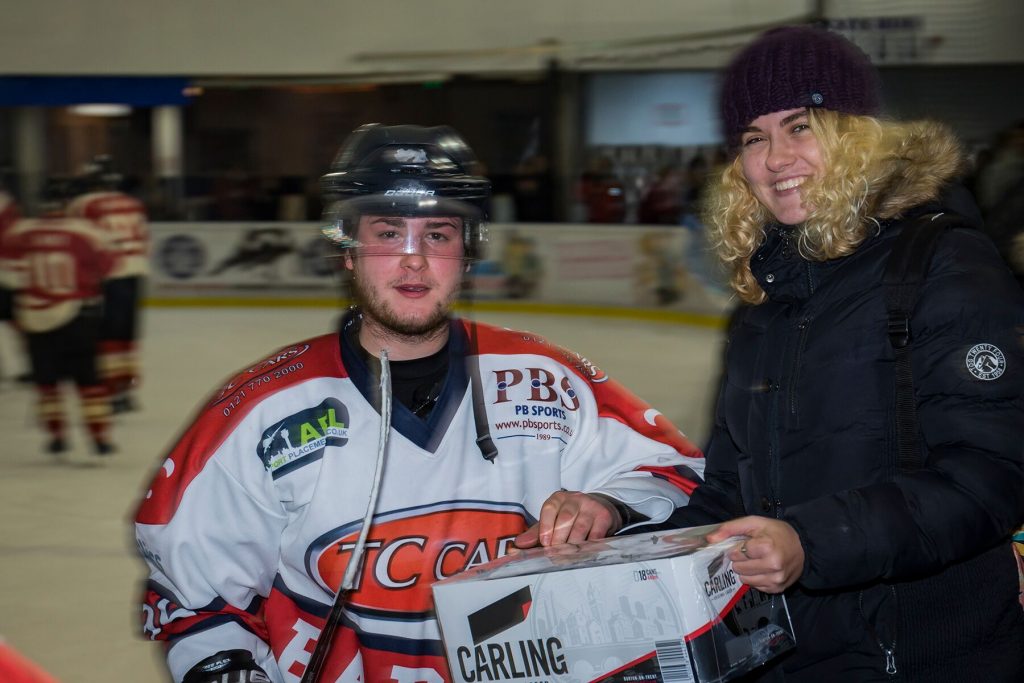 SOLIHULL BARONS MAN OF THE MATCH : STEPHEN HEAPE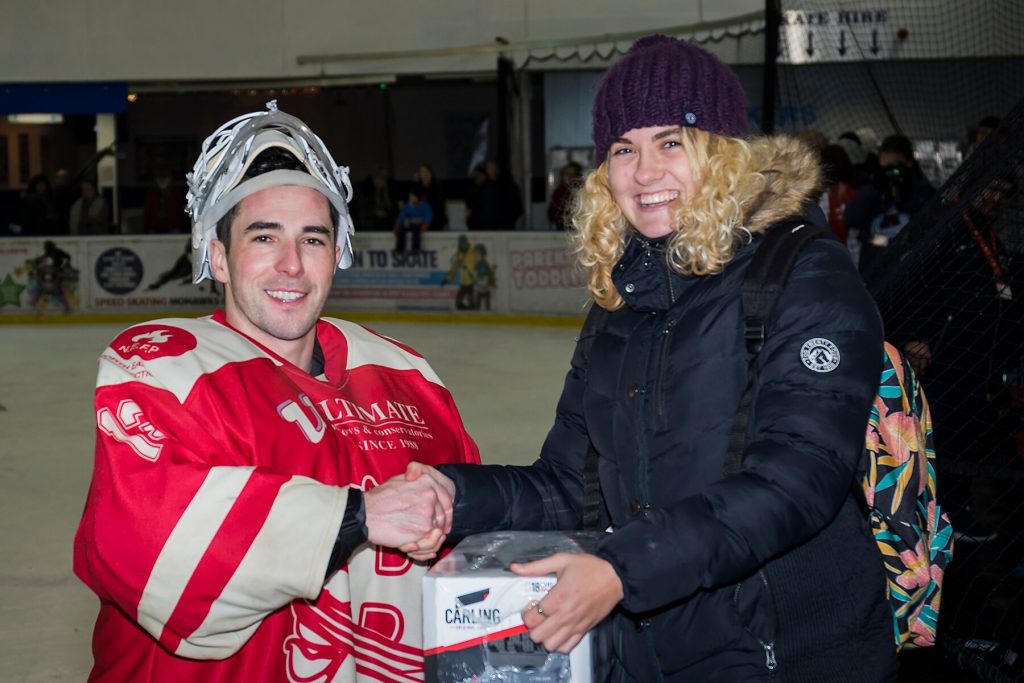 Billlingham STars Man of the Match : JAMES FLAVELL
Man of the Match Awards Sponsored by T.C. Cars Ltd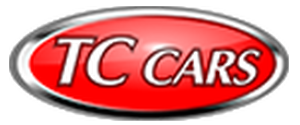 ELSEWHERE IN THE LEAGUE
Whitley Warriors 6 : 2 Blackburn Hawks
Sheffield Steeldogs 4 : 2 Solway Sharks
Hull Pirates 9 : 0 Nottingham Lions
Dragons 1 : 18 Telford Tigers
Dragons 1 : 6 Nottingham Lions
Blackburn Hawks 2 : 5 Whitley Warriors
Solway Sharks 2 : 6 Sheffield Steeldogs
---
NEXT HOME GAME
NEXT SUNDAY, 28th JANUARY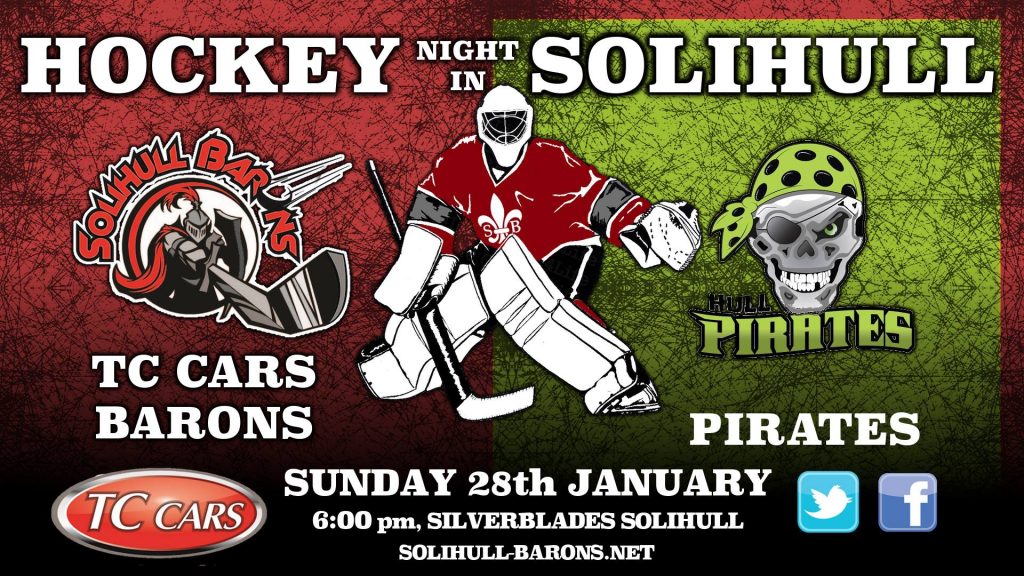 Details
| Date | Time | League | Season |
| --- | --- | --- | --- |
| January 21, 2018 | 6:00 pm | Moralee Division | 2017/18 |
Results
| | | | | |
| --- | --- | --- | --- | --- |
| TC Cars Solihull Barons | 1 | 3 | 1 | 5 |
| Billingham Stars | 0 | 1 | 0 | 1 |
Billingham Stars
| Position | G | A | PIM | SA | GA | SV |
| --- | --- | --- | --- | --- | --- | --- |
| | 1 | 1 | 8 | 39 | 5 | 34 |