7
-
5

Recap
TC

Cars Solihull Barons : 7
Telford Tigers : 5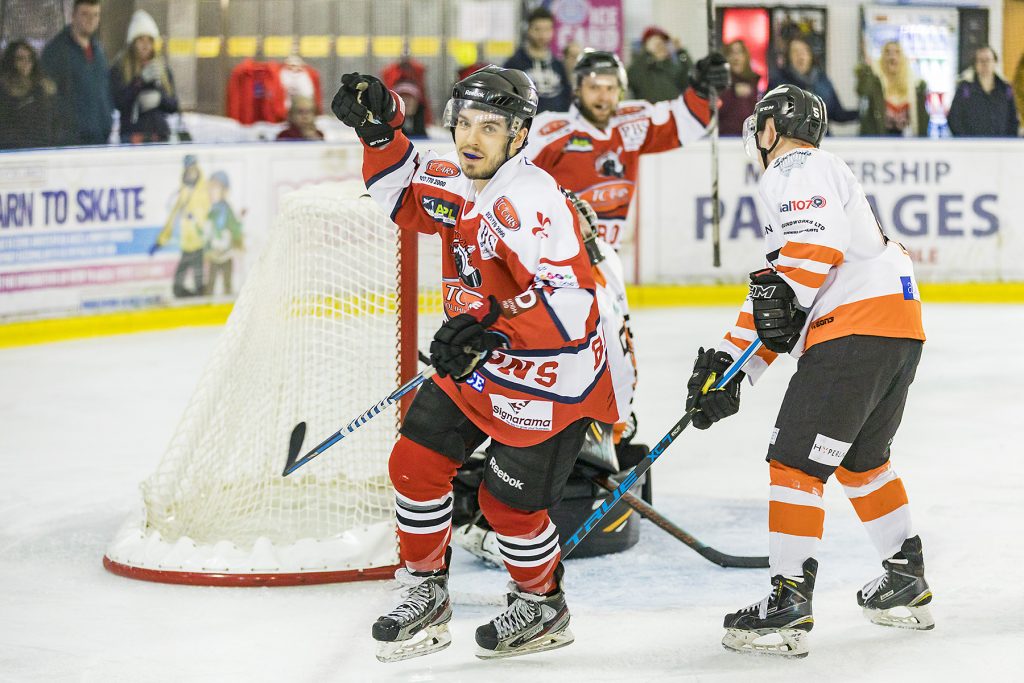 In what was arguably the TC Cars Solihull Barons best performance of the season, the Hobs Moat side emerged with a deserved victory on Saturday night's Moralee play-off quarter final first leg against historic rivals the Telford Tigers.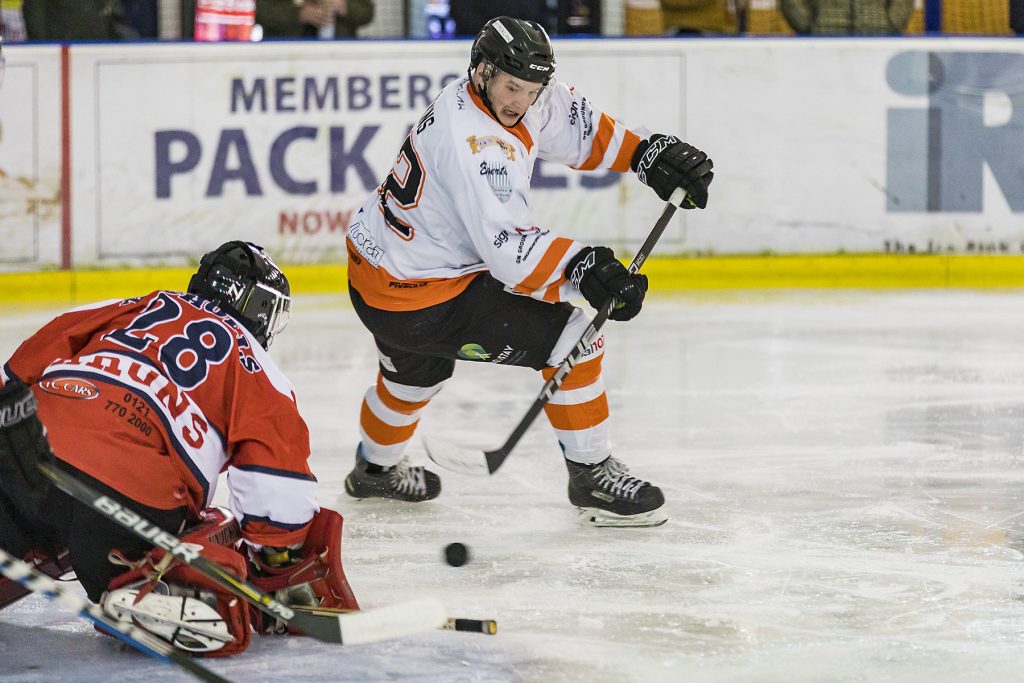 While last weekend it was the Tigers who started well and then went on to control the game the Barons showed that under the right conditions they could also convert their chances well and more than match the Shropshire side on the ice.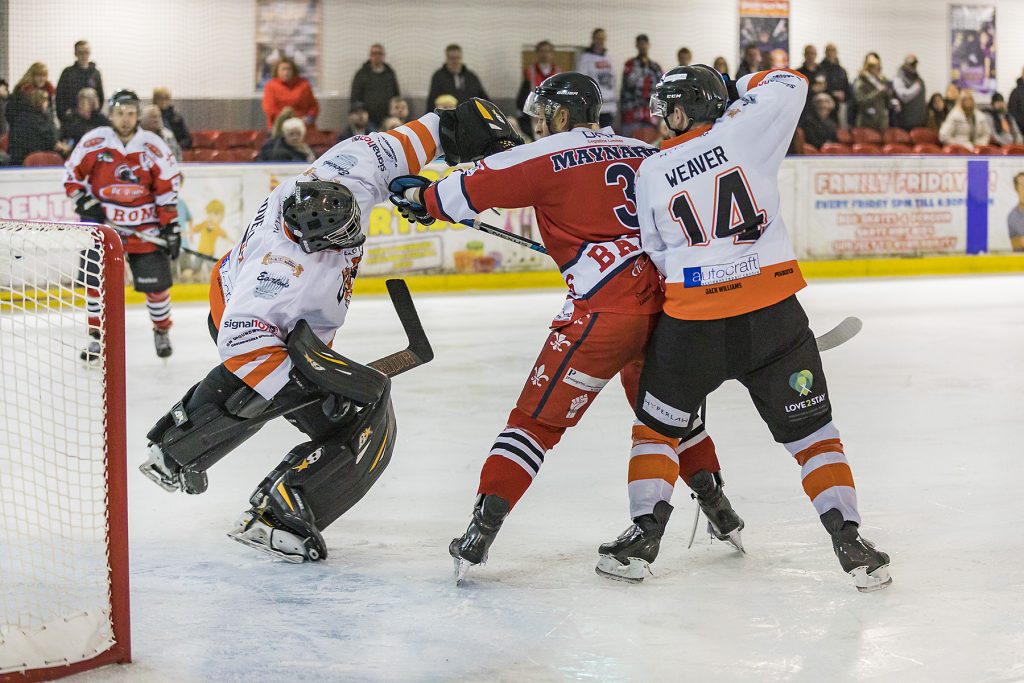 After 9 minutes Adam Brittle opened the scoring for the Barons, leaving Tigers goalie Thomas Hovell stranded at the left hand side of his net allowing the Solihull #26 to skate past the crease and back-hand the puck into the open space on the right. Two minutes later and brother Luke doubled Solihull's lead making the most of a poor clearance by Hovell to tap the puck in from 6 inches. A third goal would quickly follow for Solihull as Matt Maurice found the net in the fourteenth minute. By period end Telford had pulled a goal back in a period of four on four play, Daniel Rose making the most of extra space on the ice for the Tigers opener.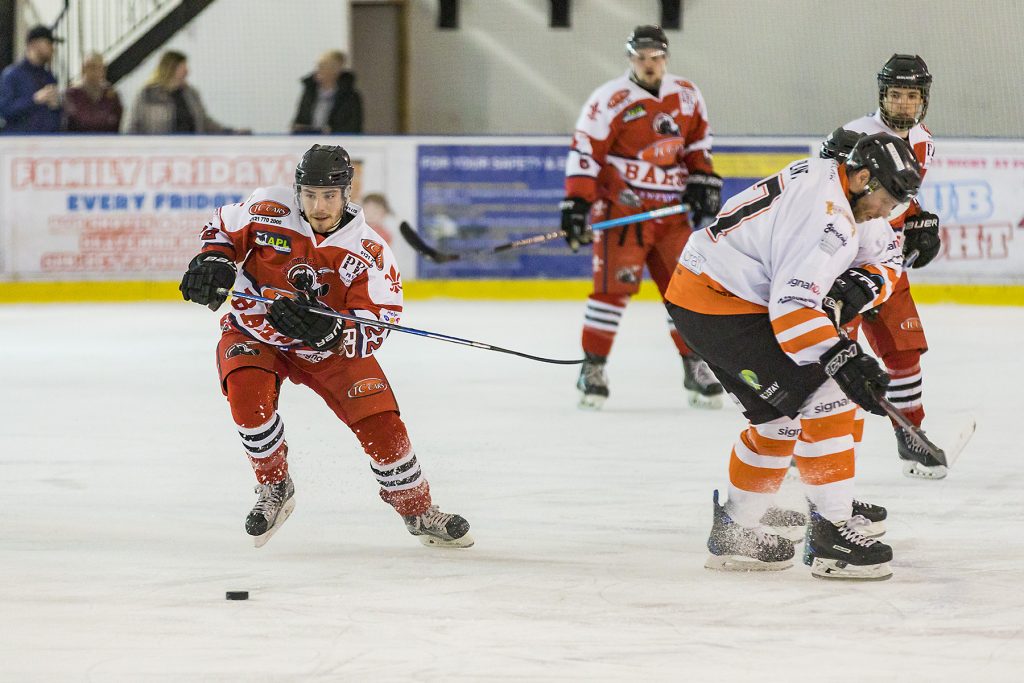 The second period would see no fewer than five goals the first of which was a minute in as Tiger Adam Taylor shot from the left hand boards to cut the Barons lead to a single goal. Within half a minute of the restart a Niklas Ottosson breakaway would see his shot trickle under Hovell to ease the lead back out once more. At the half hour mark the Barons would find the net, not once but twice, first an Addie Brittle effort straight off a defended penalty kill followed a minute later by Luke Brittle floating a lovely shot into the Tigers net to give the Barons a four goal lead. By the end of the twenty the Tigers managed to pull one back as Telford wrong footed the Barons defence on a breakaway and Richard Plant converted.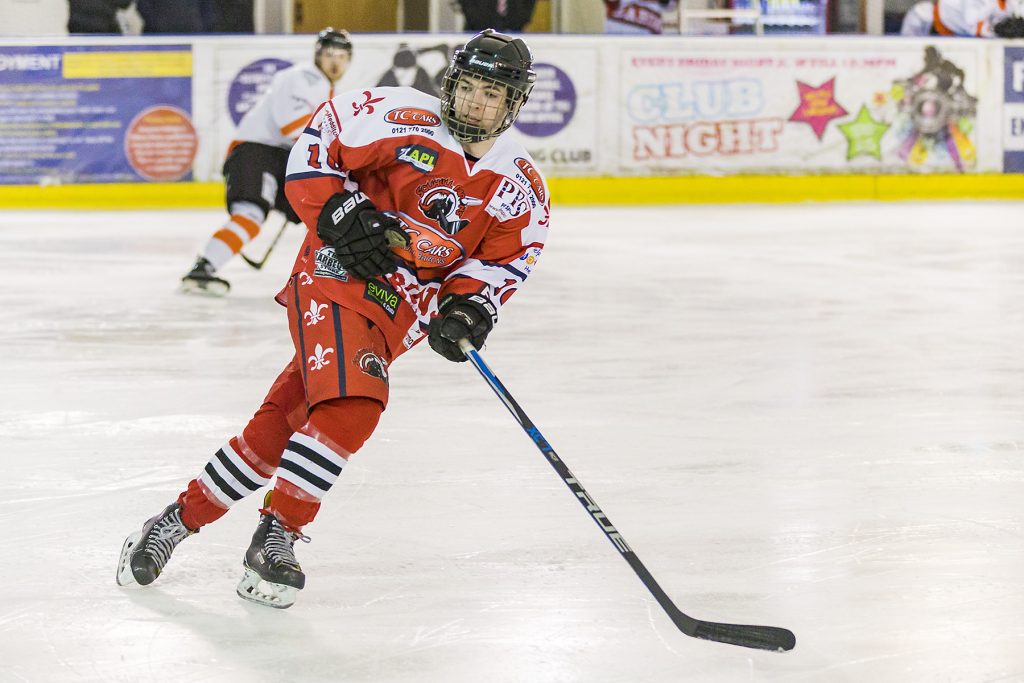 The final began with the Tigers rapidly pegging the Barons back once more to a single goal lead. First Richard Plant scored from a breakaway two minutes after the puck drop and then this was quickly followed by Jack Watkins firing in following a Scott McKenzie face-off win. Luke Brittle was on top form however and notched up his hat trick with a forty sixth minute powerplay goal taken after a long cycling set-up before sliding home between Hovell's legs for Solihull's seventh.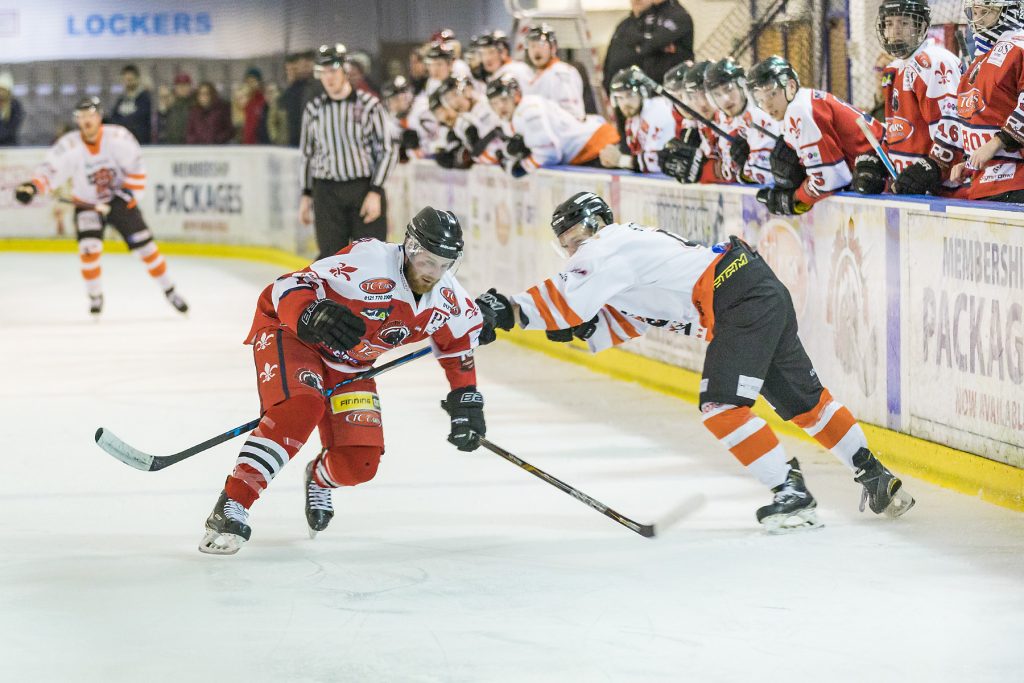 The remainder of the period would see the Tigers push forward but the Solihull defence, quarter-backed by Josh Nicholls in net, held firm to give Solihull a two goal lead going into Sunday's second leg.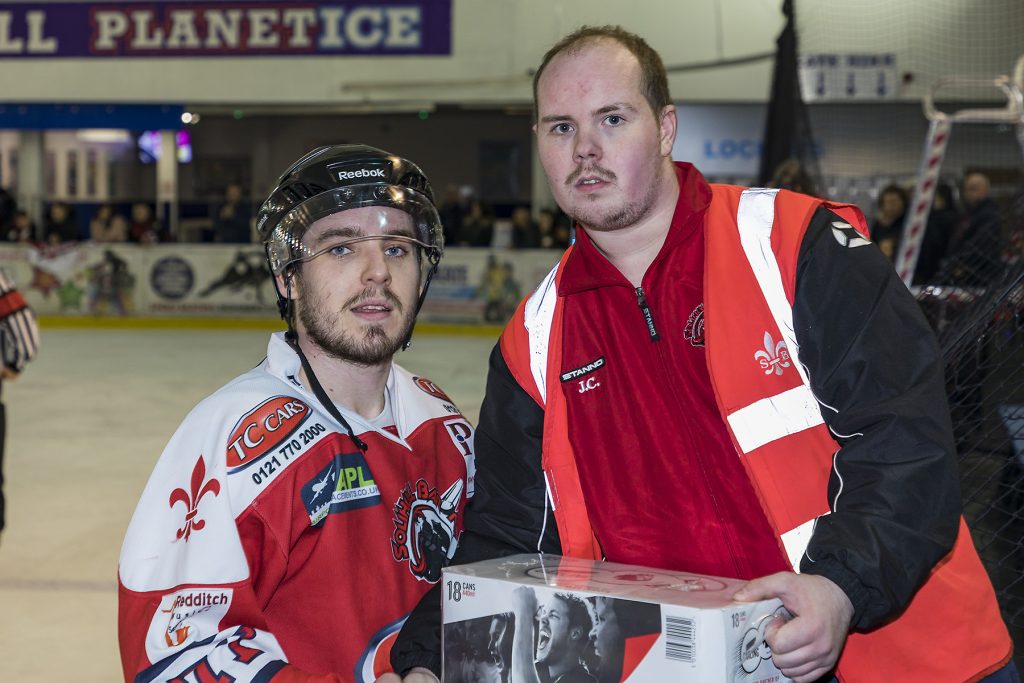 BARONS MAN OF THE MATCH : LUKE BRITTLE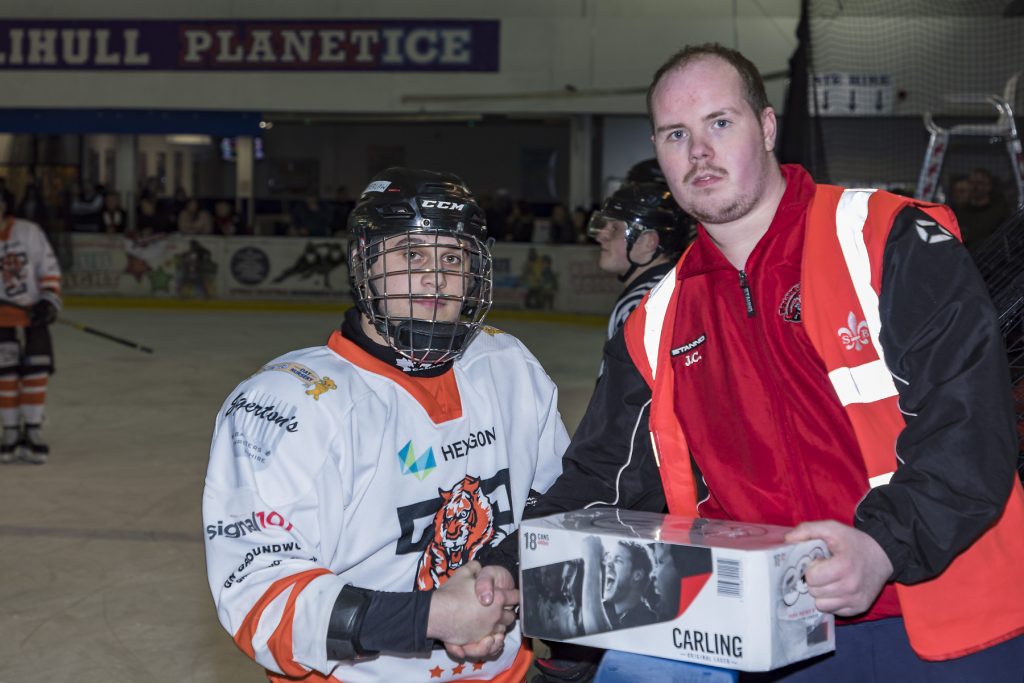 Tigers Man of the Match : Daniel MItCHELL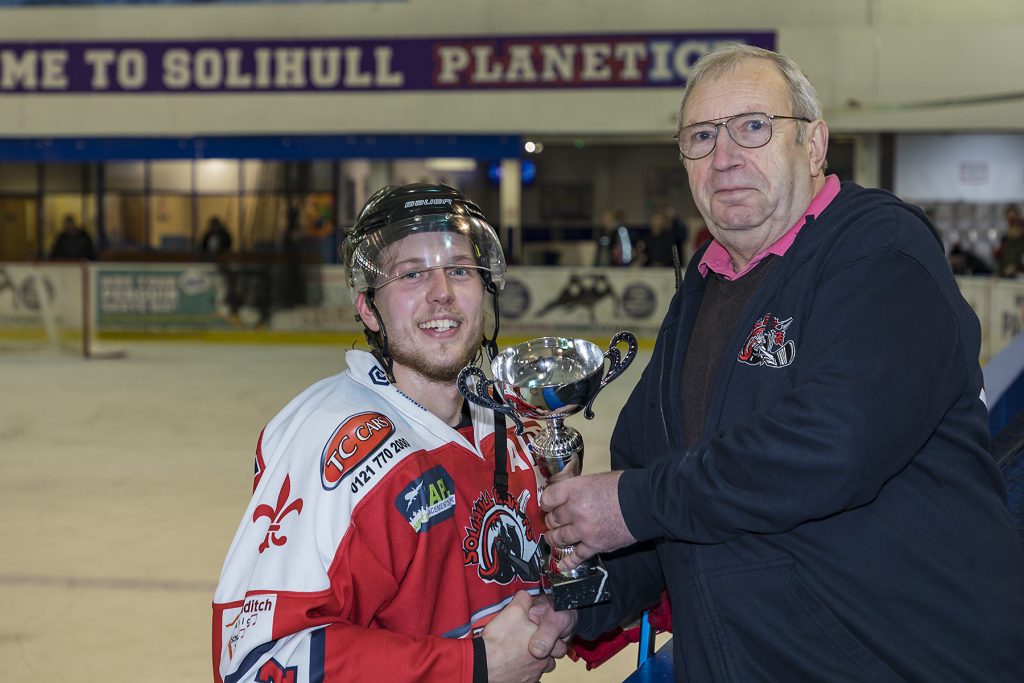 BaroNS Supporters' Player of the Season : Niklas Ottosson
Details
| Date | Time | League | Season |
| --- | --- | --- | --- |
| March 23, 2019 | 5:15 pm | Moralee Division | 2018/19 |
Results
| | | | | |
| --- | --- | --- | --- | --- |
| Solihull Barons | 3 | 3 | 1 | 7 |
| Telford Tigers N2 | 1 | 2 | 2 | 5 |
Telford Tigers N2
| Position | G | A | PIM | SA | GA | SV |
| --- | --- | --- | --- | --- | --- | --- |
| | 5 | 8 | 30 | 34 | 7 | 27 |