7
-
5

Recap
TC Cars Solihull Barons : 7
Sutton Sting : 5
NIHL Midlands Cup
The TC Cars Solihull Barons were made to work hard on Sunday evening against a slick passing and hard pushing Sutton Sting side.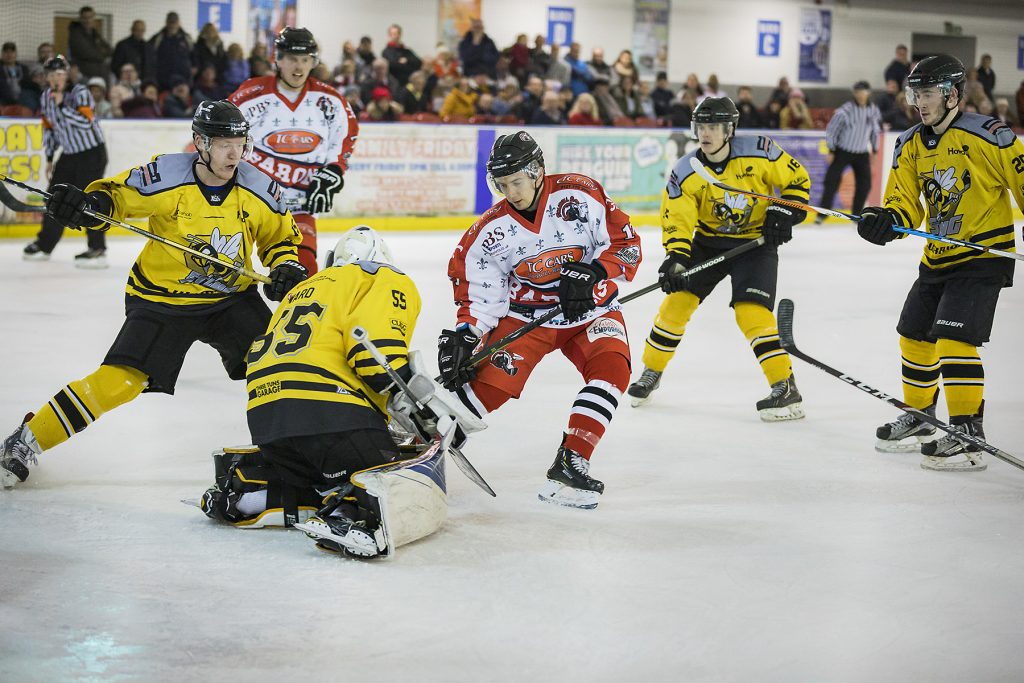 It was the Sting who scored first in an opening period where the visitors showed a precision of operation which the Barons struggled to match. On the sixth minute, following a period of Sting pressure, George Crawshaw found the net and four minutes later team mate Oliver Mitchell doubled the lead for the visitors looping the puck over Barons goalie Dangie Brittle, caught well forward of his line. By period end the Barons had stepped things up a little and Phil Mulcahy was the first Baron to score, a close in effort, with Sting netminder Nicholas Winters shuttled around the face of the net to open the necessary gap.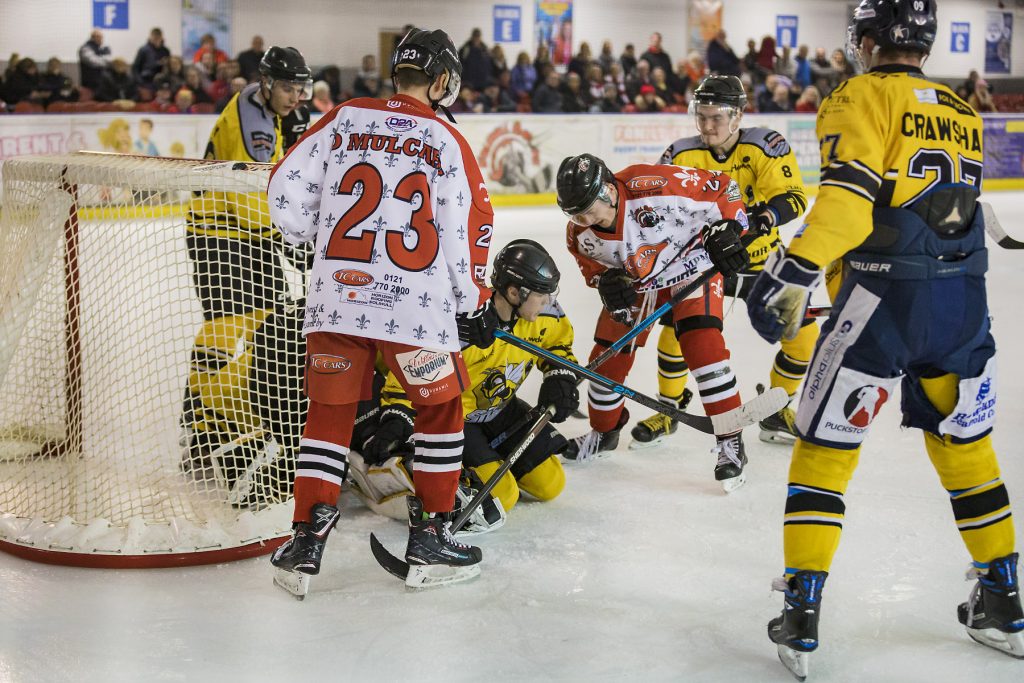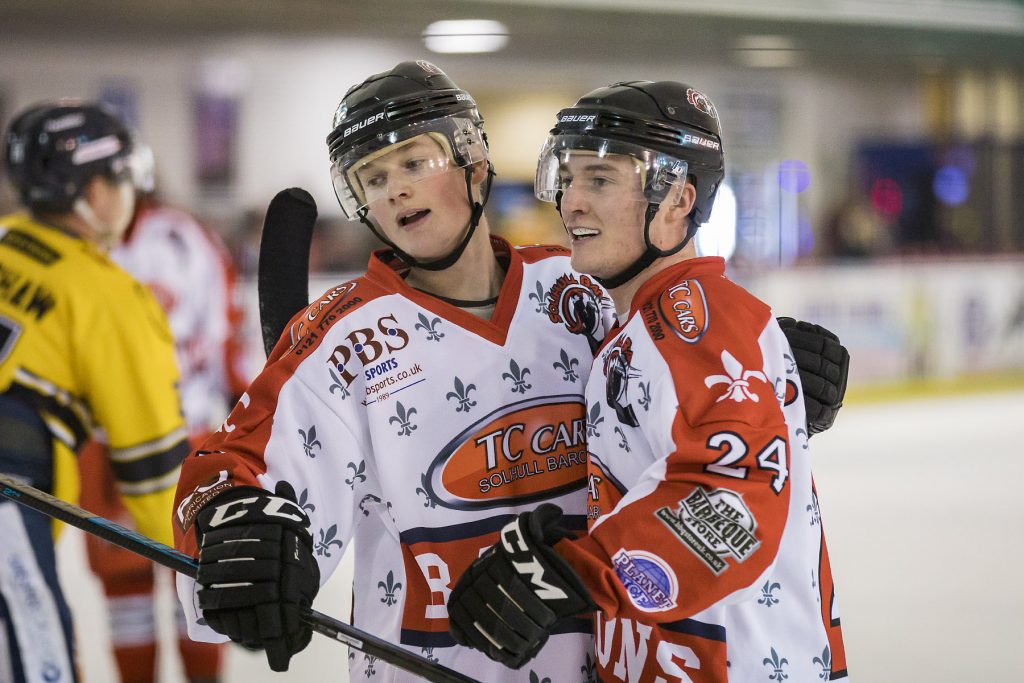 Goals by Matt Maurice, Tom Soar and Daniel Mulcahy in the first half of the second brought things level and then drove the Barons into a two goal lead. With other opposition this season this would be more or less the end of things and the Barons would cruise along picking up a few more goals and the points. The Sting however were stronger than this and Stanislav Lasceck and Sam Jones were quick to bang in a brace for the Sting to bring things level once more. With Sam Hewitt taking over goalie duties from Dangie Brittle the balance swung again in favour of the home side with Tomas Janak and Phil Mulcahy both netting to give the Barons back their two goal advantage heading into the final period.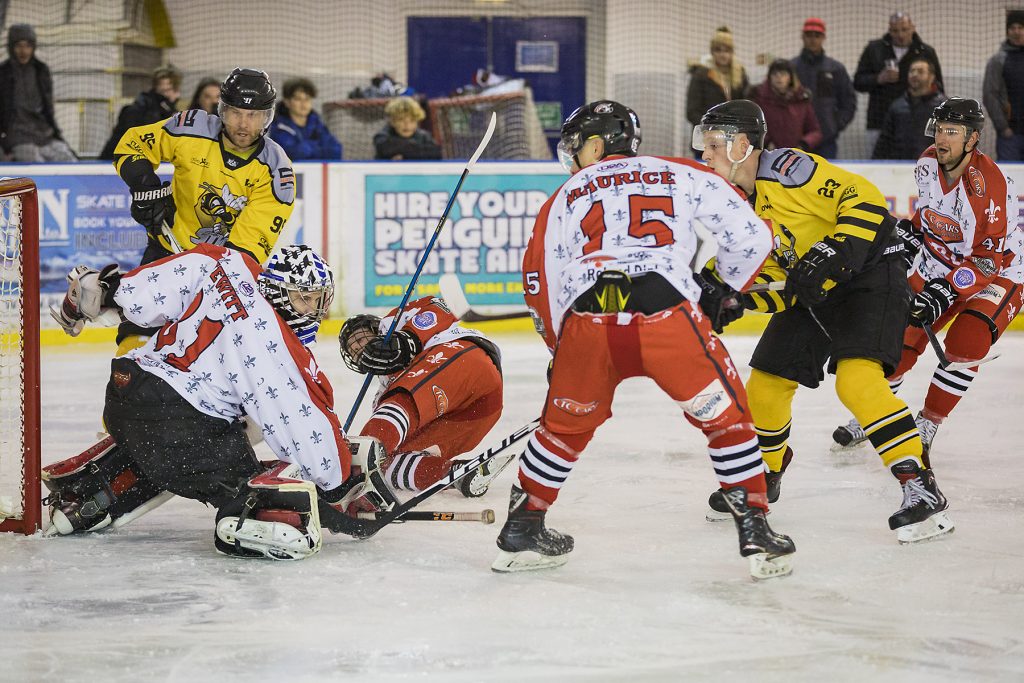 While there had only been a single penalty called in the first two periods, indiscipline crept in and the final period would see a player apiece sent to the dressing room together with both sides having to defend 5 on 3 powerplays. These would be rewarded with a goal each, Sam Jones getting his second and bringing the Sting within a goal of the Barons while Marcus Maynard got the final home goal of the night to see the Barons maintain their unbeaten home form.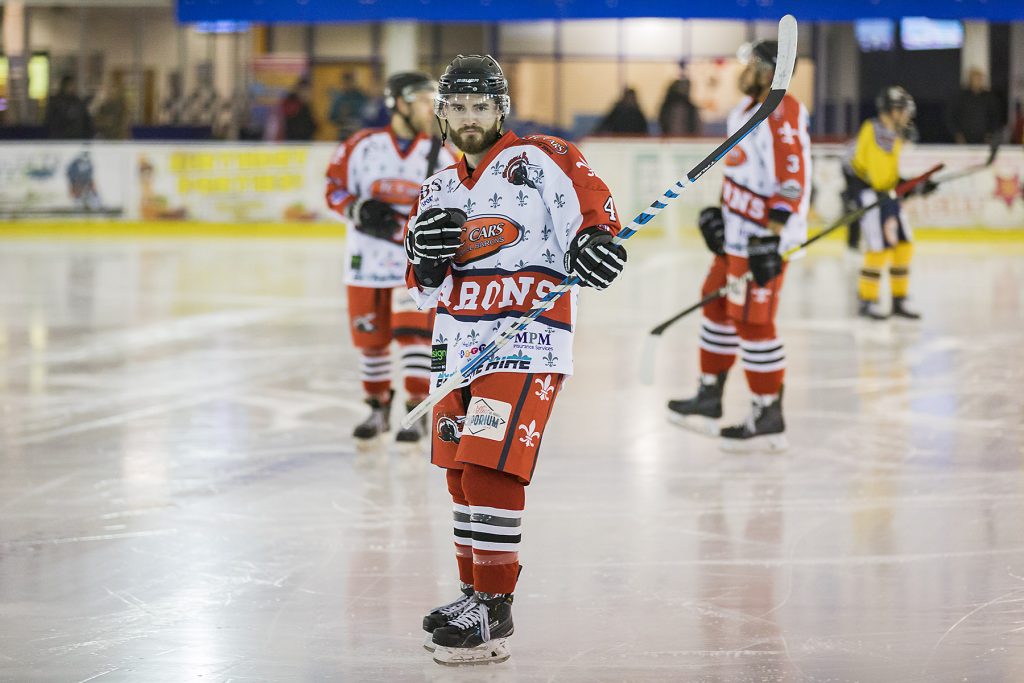 It is a busy and demanding weekend coming up for the Barons when they will take on the Solway Sharks and Whitley Warriors who together with Solihull are most pundits league title challengers. On Sunday the Barons make the long trip up to Whitley Bay for the first meeting of the two sides this season. Before that Solihull will play host to Dumfries side the Solway Sharks. The two sides met in Scotland at the start of October the Barons narrowly losing out to the odd goal in seven, their only league defeat thus far. With a close, high quality game on offer we hope to see you there. Face-off : 5:30pm Saturday 16th November.
Barons Man of the Match, Phil Mulcahy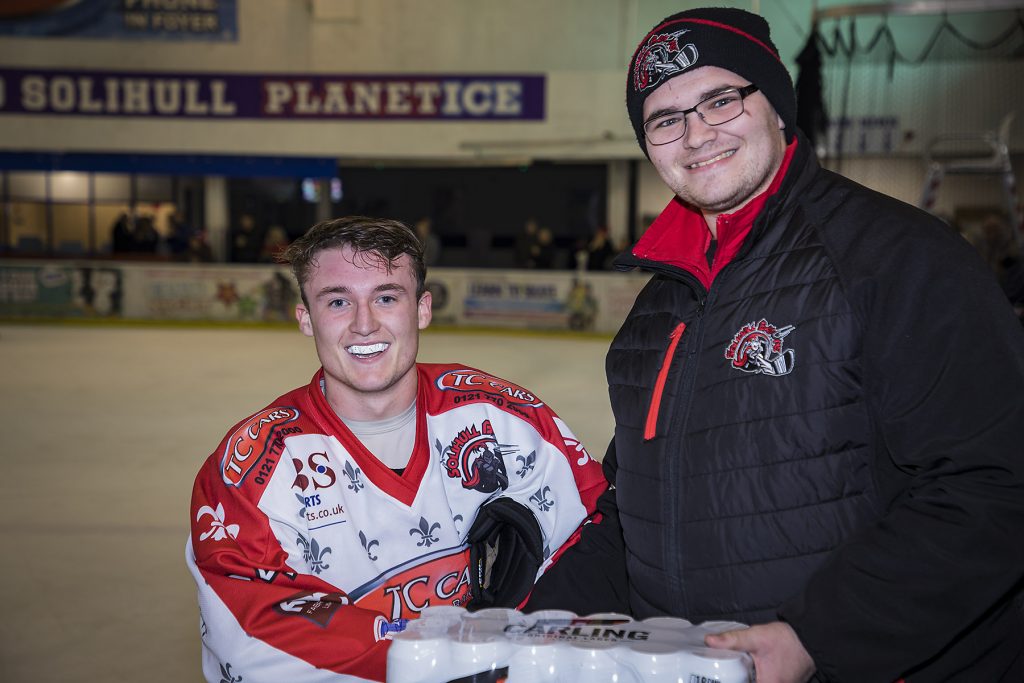 Sting Man of the Match, Sam Jones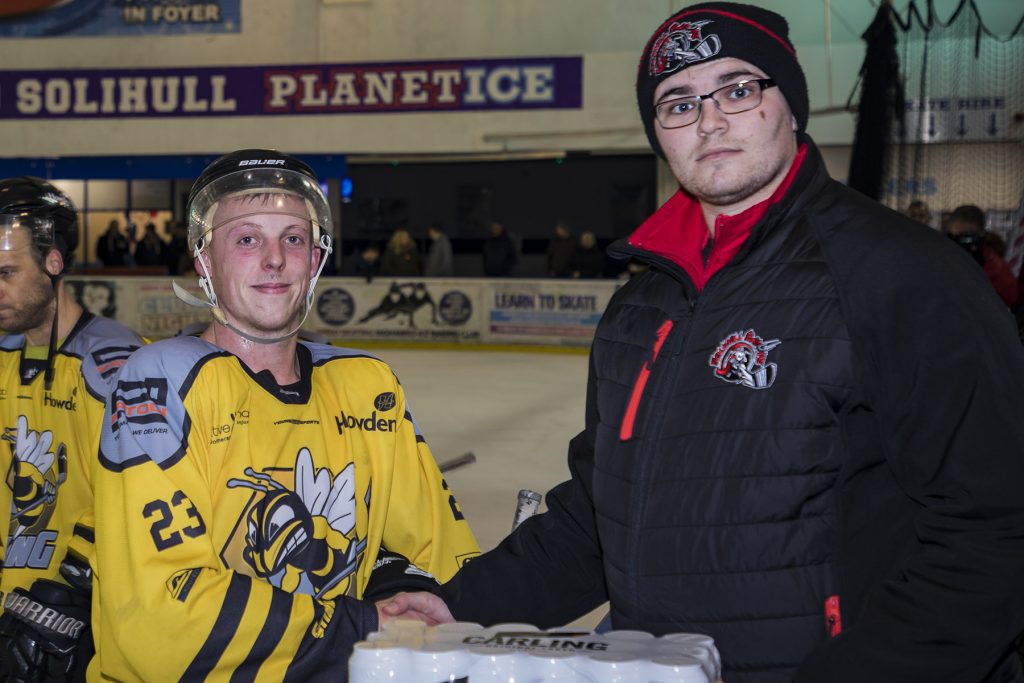 Details
| Date | Time | League | Season |
| --- | --- | --- | --- |
| November 10, 2019 | 5:30 pm | NIHL Cup | 2019/20 |
Results
| | | | | |
| --- | --- | --- | --- | --- |
| Solihull Barons | 1 | 5 | 1 | 7 |
| Sutton Sting | 1 | 2 | 1 | 5 |
Sutton Sting
| Position | G | A | PIM | SA | GA | SV |
| --- | --- | --- | --- | --- | --- | --- |
| | 5 | 5 | 42 | 33 | 7 | 26 |