4
-
1

Recap
TC Cars Solihull Barons : 4
Solway Sharks : 1
Moralee DIVISION
The TC Cars Solihull Barons scored an important win on Saturday night over league leaders the Solway Sharks in an exciting and well-played game to stake their credentials as serious title challengers.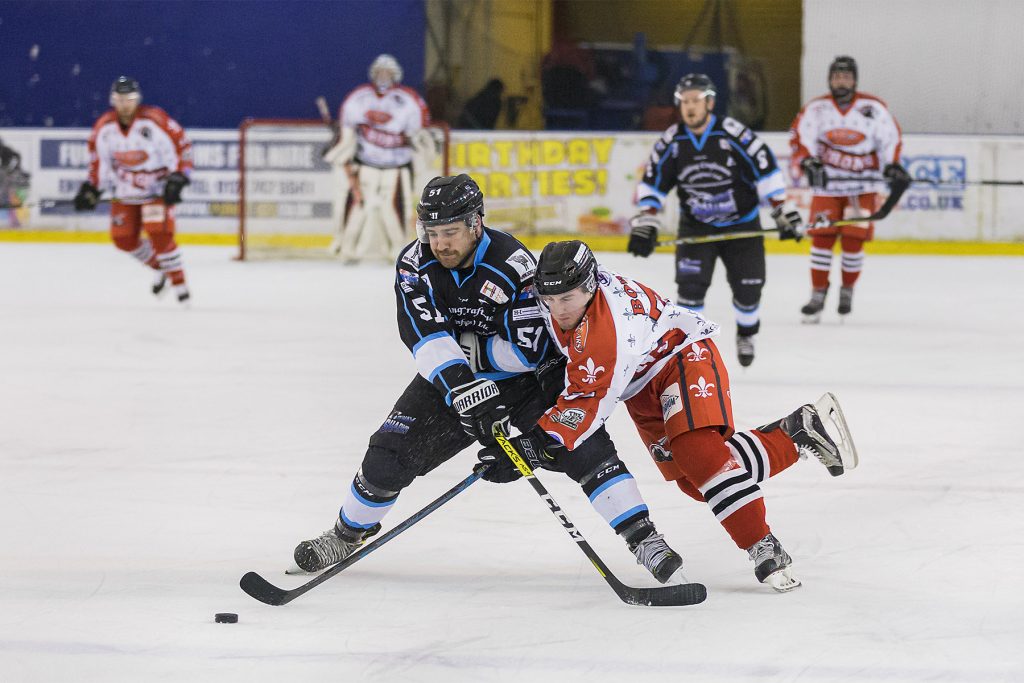 It was the Barons who were first to find the net three and a half minutes in as Adey Brittle tapped in the rebound from a Daniel Mulcahy shot. The Sharks immediately had the opportunity to reply. when some carelessness saw Solihull pick up a pair of partly overlapping minor penalties in the fourth and fifth minutes. The Barons defence stood firm however and when the second penalty expired the returning fifth man took the form of an unmarked Niklas Ottosson in the neutral zone. While his initial shot was parried he still had time in hand to deke the rebound for Solihull's second. Adey Brittle and Phil Mulcahy would once more combine to give the Barons their third goal without answer, Brittle finding Mulcahy on the back post for a simple tap in just before the middle of vthe first. There would be no further scoring through the remainder of the period and the Barons took the 3-0 advantage to the dressing room with them.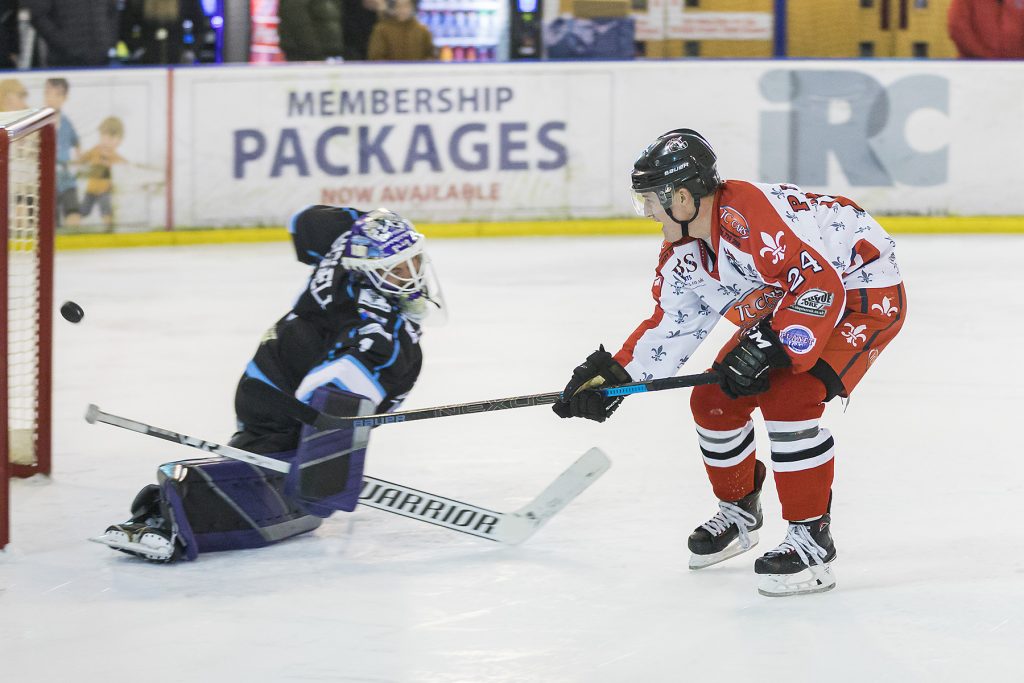 The middle twenty would have no further scoring though both sides battled hard. The Barons indeed had a number of powerplays around the half hour mark but despite the man advantage the home side could not find the final touch. Perhaps the best effort was a strike from the blue line by Callum Bowley which rang the ironwork but failed to deflect into the net.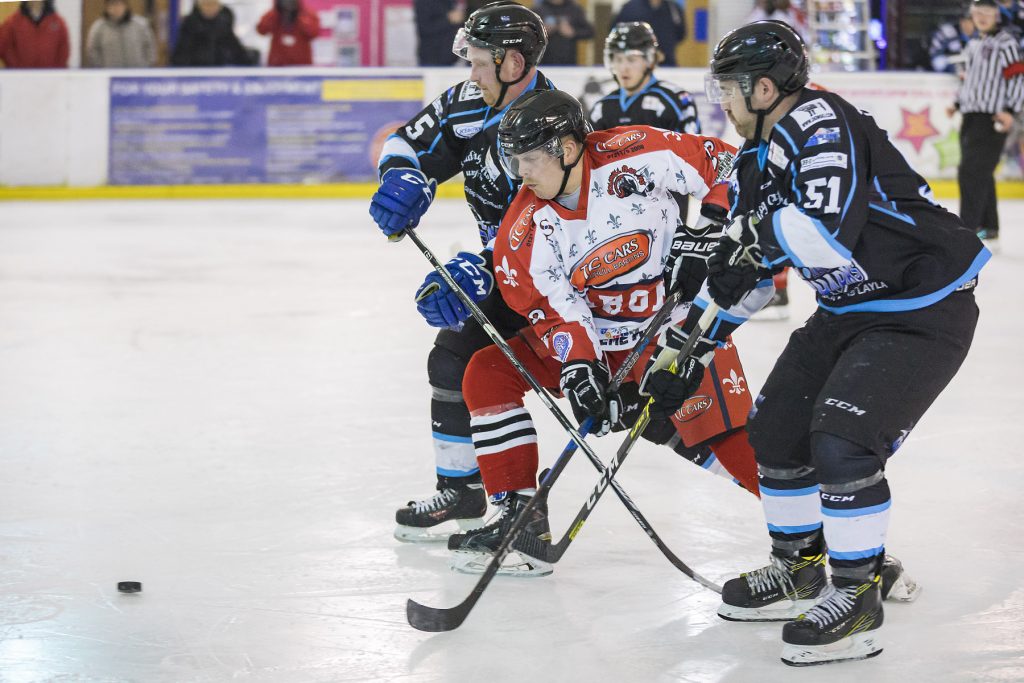 The final period began with the Barons racking up another pair of overlapping minor penalties and the Sharks found their way of turning the sustained pressure into a goal, slotting the puck beyond Sam Hewitt and into the Barons. The Sharks continued to push to try to close down the margin but Solihull were keeping them honest and with ten minutes to go Richard Slater more or less put the game to bed with a short range backhand via a Tom Soar assist.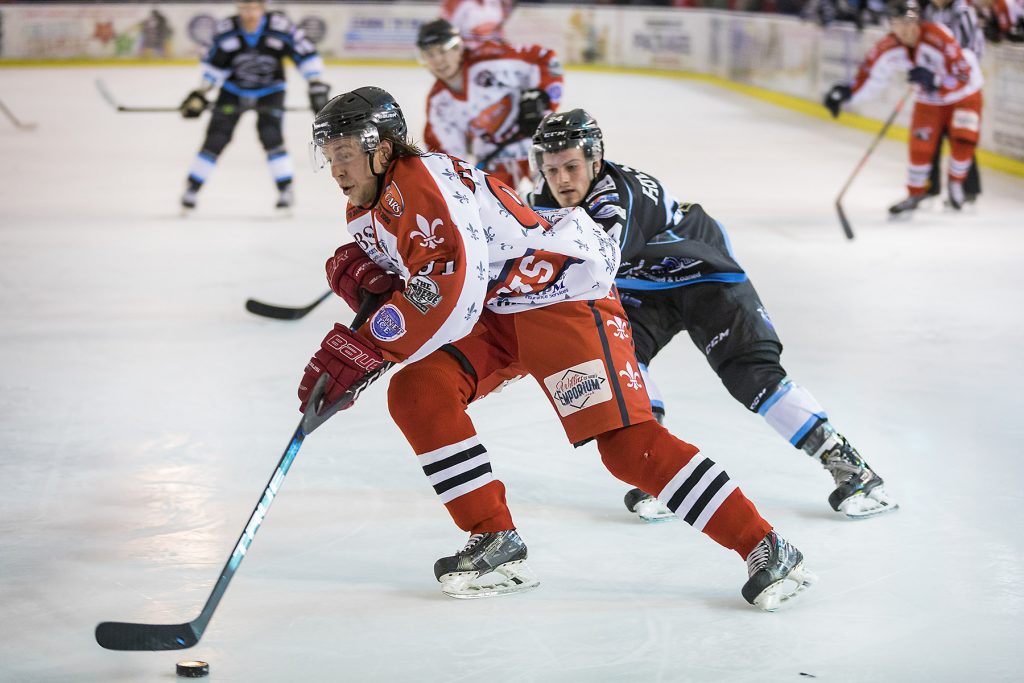 The final 10 minutes would play out without significant incident to give the Barons an important two points and a strong psychological boost ahead of a difficult trip to Whitley Bay.
Barons Man of the Match, Henry Adams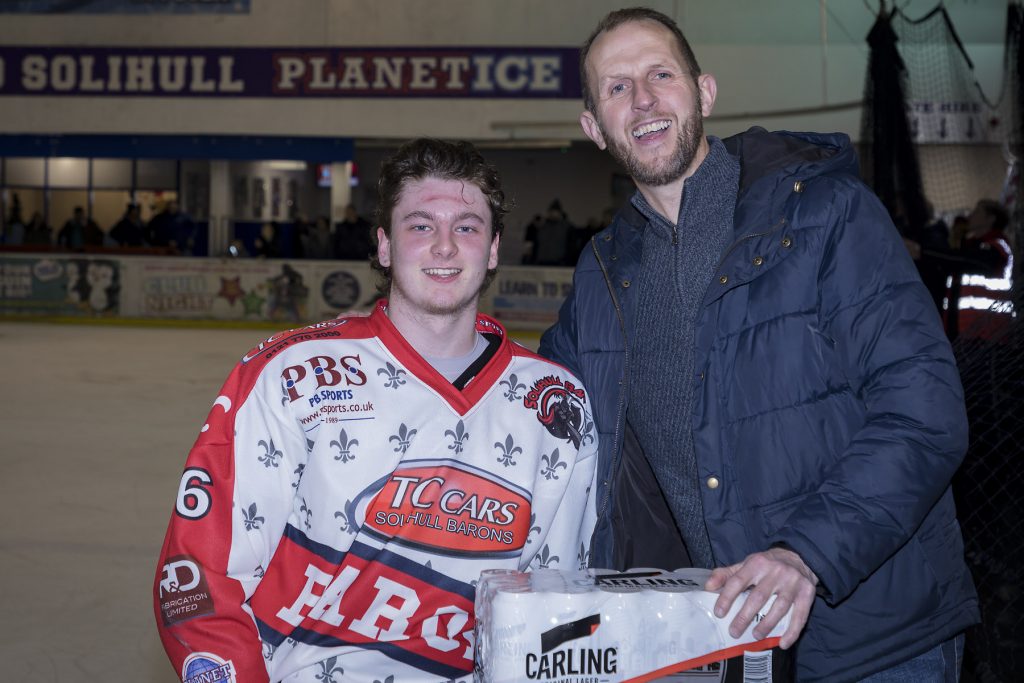 Sharks Man of the Match, Laim Stenton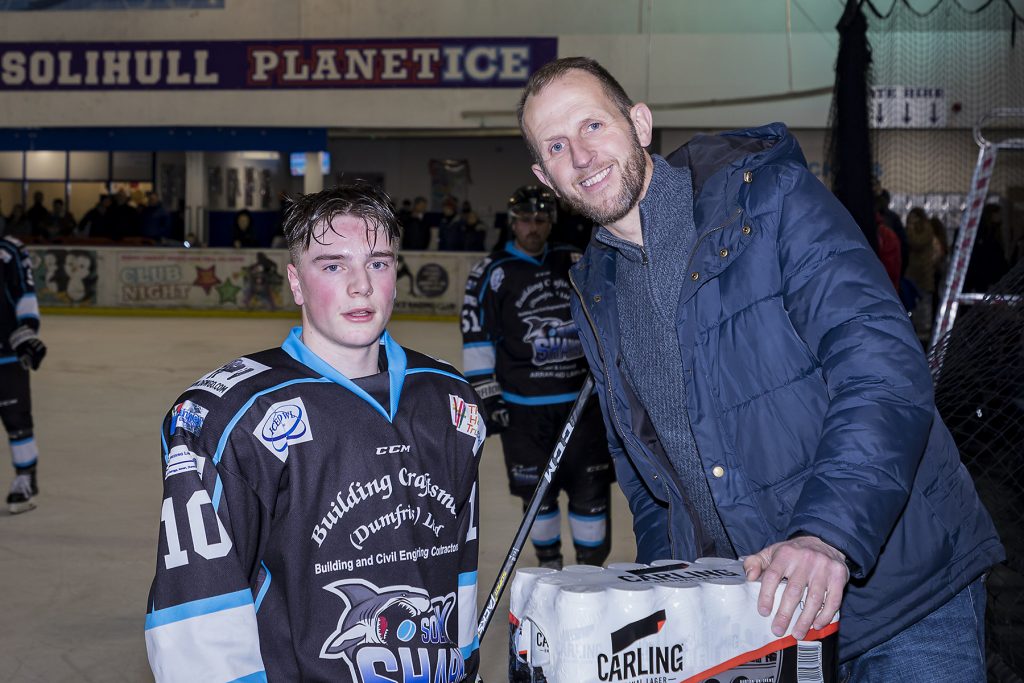 Details
| Date | Time | League | Season |
| --- | --- | --- | --- |
| November 16, 2019 | 5:30 pm | Moralee Division | 2019/20 |
Results
| | | | | |
| --- | --- | --- | --- | --- |
| Solihull Barons | 3 | 0 | 1 | 4 |
| Solway Sharks | 0 | 0 | 1 | 1 |
Solway Sharks
| Position | G | A | PIM | SA | GA | SV |
| --- | --- | --- | --- | --- | --- | --- |
| | 1 | 2 | 10 | 32 | 4 | 28 |