5
-
1

Recap
TC Cars Solihull Barons : 5
Nottingham Lions : 1
EIHA Midlands Cup Semi-Final
Despite the margin in points and goal difference in the league between the TC Cars Solihull Barons and Nottingham Lions, Sunday evening's cup semi-final was, at least for half an hour, a much closer run thing than might have been expected.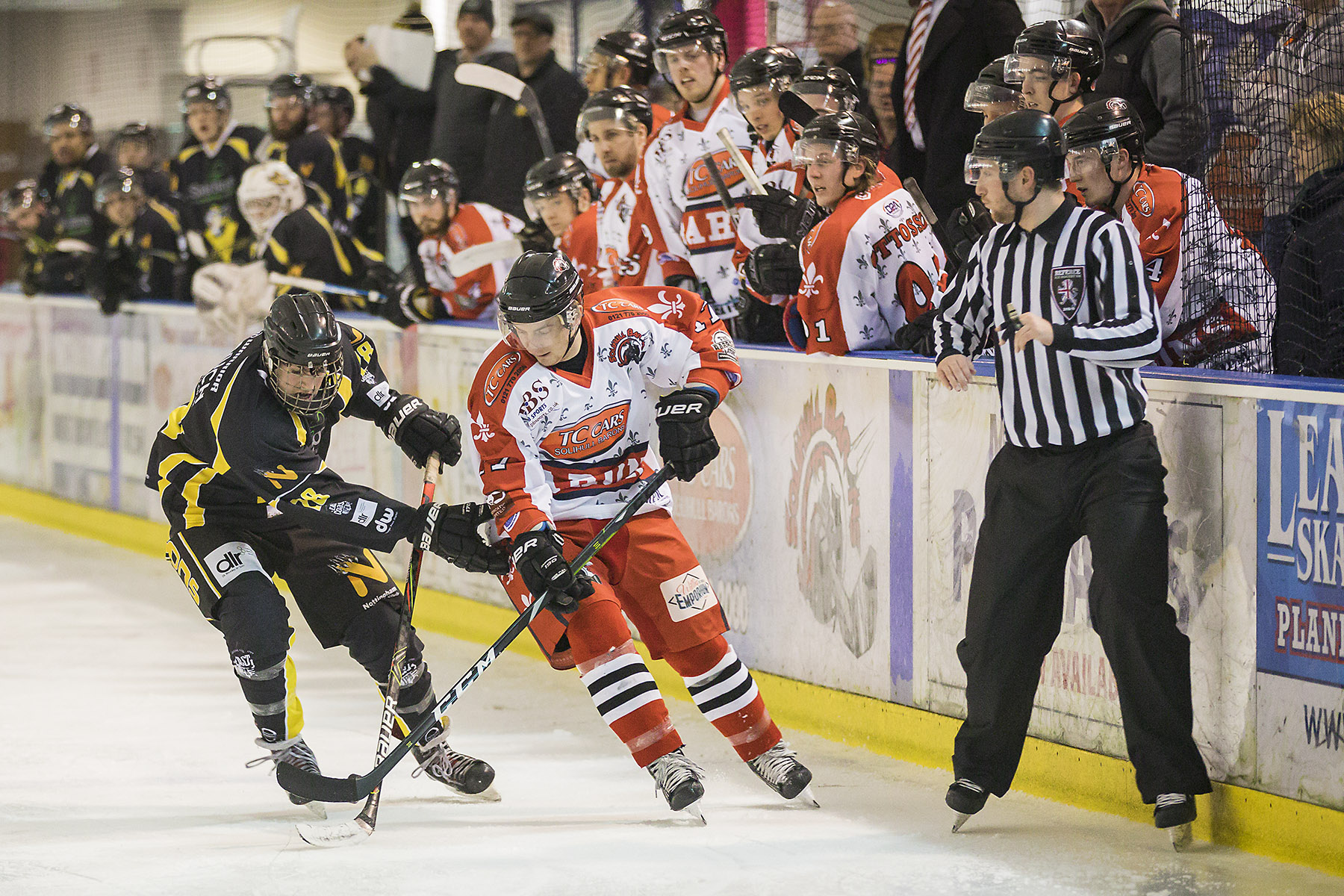 The Lions opened with some spark, creating chances of their own and it took until the seventh minute for the Barons to breakdown the Nottingham defence and force the opener, Andy Whitehouse bundling the puck over the line from just outside the crease. While the remainder of the period would generally be played in the Lions end, the Barons struggled to ease out the advantage. A combination of strong netminding from Joshua Crane and solid Lions defence coupled to not entirely clinical play and a lack of finish from Solihull would see the sides head to the break separated by Whitehouse's goal.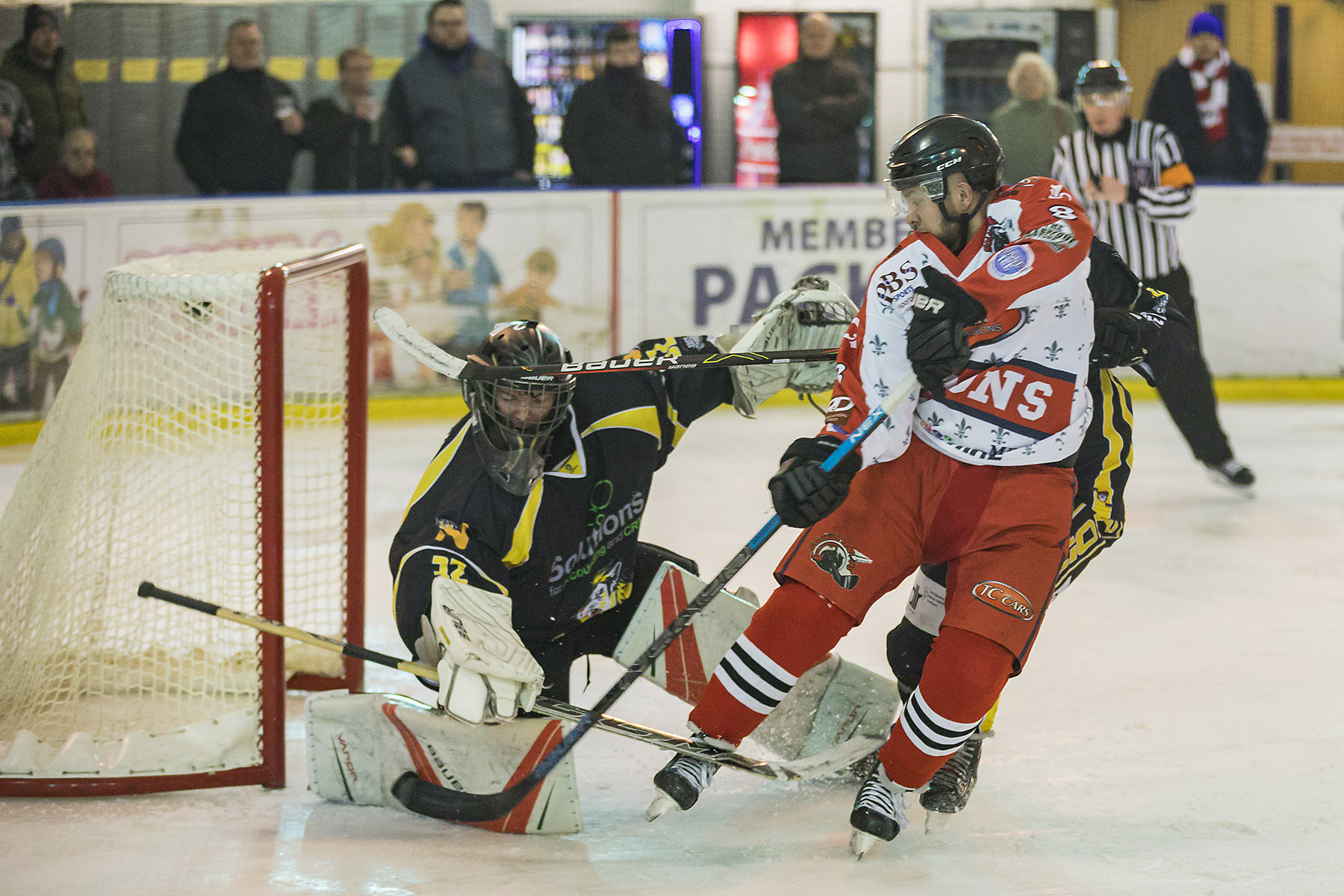 The second period continued in much the same fashion. The Barons would generally have most of the play but the Lions defence was stout. The young Nottingham side boosted by the mid season signing of the experienced Ashley Calvert were strong and fast coming forward and asked regular questions of Barons goalie Sam Hewitt and the Solihull defence. By thirteen minutes however things started to click for Solihull as Tom Soar got the Barons second and this was built on a minute or so later as the team circulated and rebounded the puck round the Nottingham crease before Adam Brittle found the net. Thoughts that this might signal a Lions collapse were quickly dispelled with four minutes to go as Connor Glossop from behind the Solihull net found Harry Hopkins for the Lions opener. This in turn was quickly countered by the Barons on a power play chance, the puck coming back to Adam Brittle on the blue line who found Tom Soar on the left hand circle to slot the puck home to restore the Barons three goal buffer.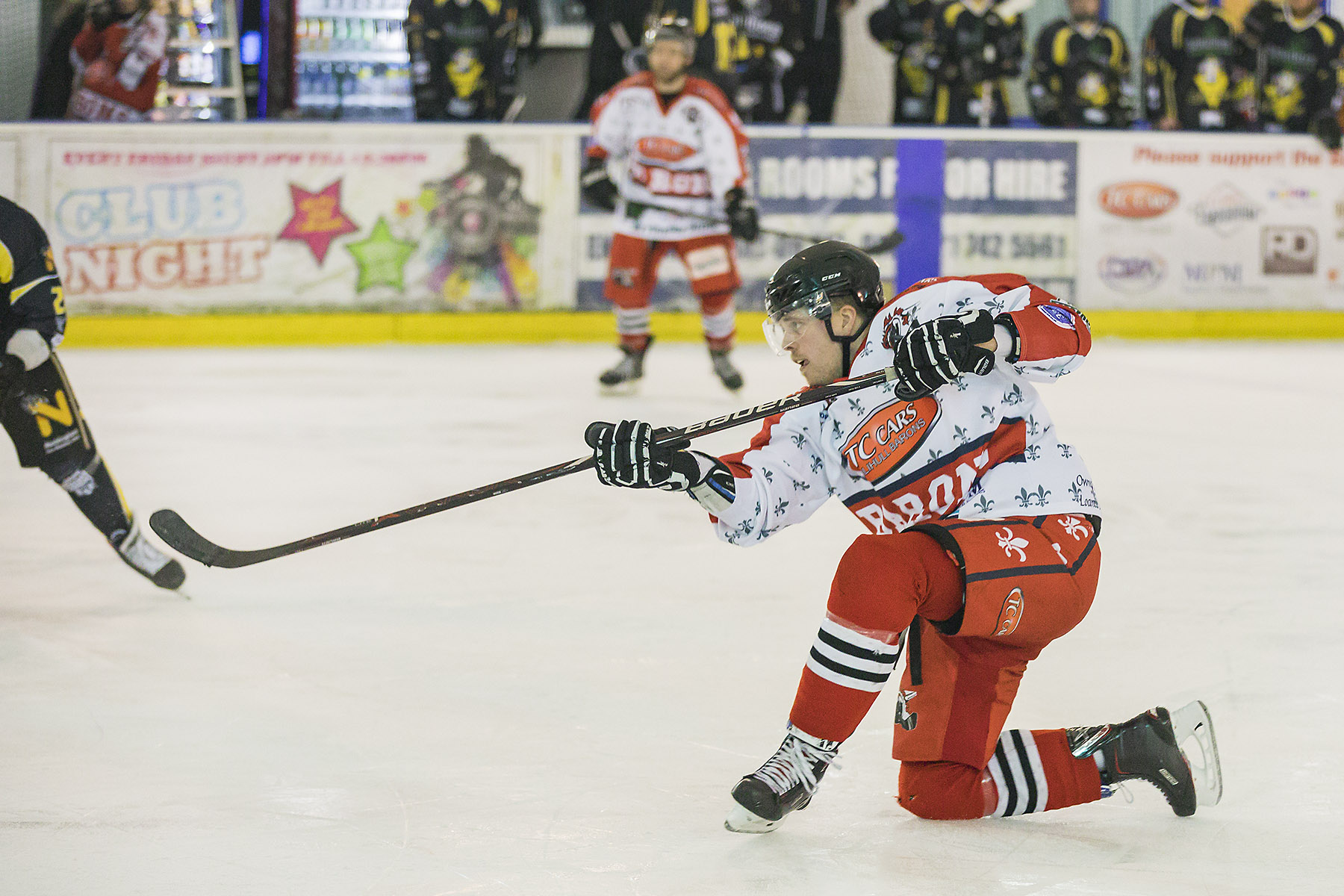 Early in the third the Barons pushed their advantage further with Matt Maurice deflecting in a Dave Rogers blue line shot to give the Barons five. The remainder of the period would however stay goalless as the sides traded penalties with the whistle blown as tempers began to flare.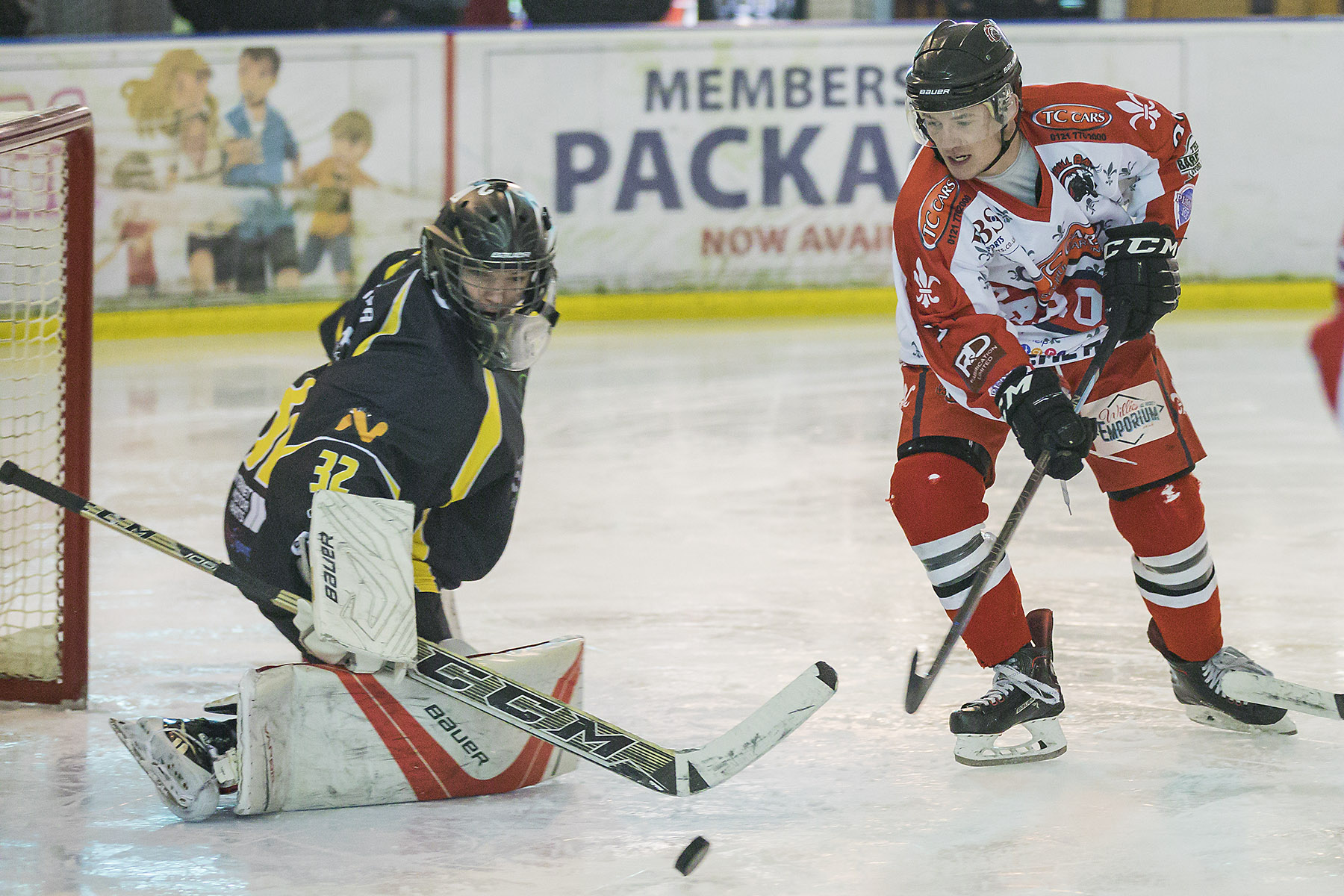 The result sees the Barons progress to the Midland's Cup two legged final to be played over the weekend of 15th/16th February where they will face the Blackburn Hawks who won their own semi-final with an aggregate win 10-6 over the Sutton Sting.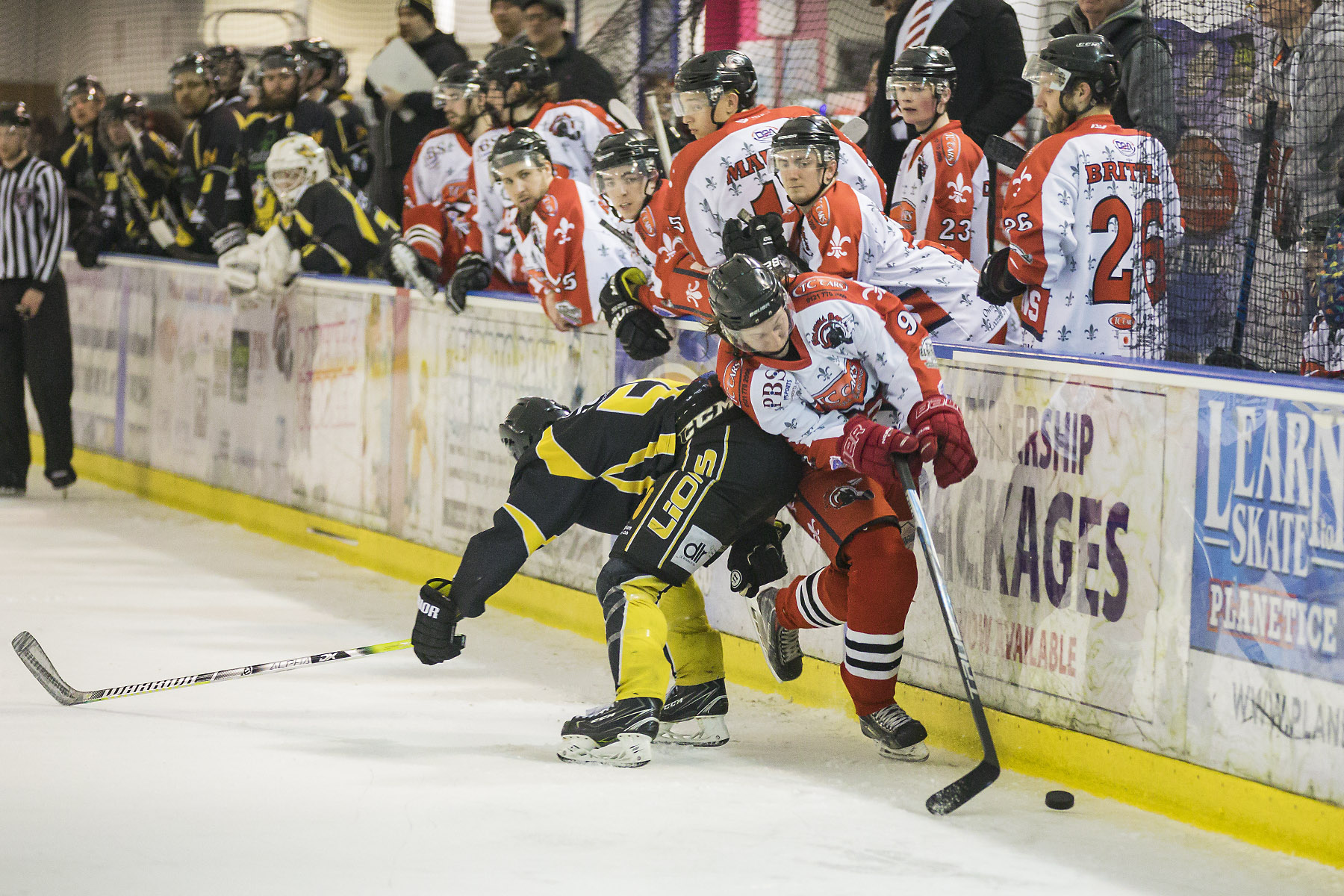 The Barons do not have long to wait until they meet the Lions again as they will head to Nottingham on Sunday for the final league fixture between the two sides this season. The following weekend has the Barons heading to Sheffield on Saturday 1st February to take on the Sting before playing host to the Billingham Stars on Sunday the 2nd, Face-off 5:30pm.
Barons Man of the Match : Daniel Mulcahy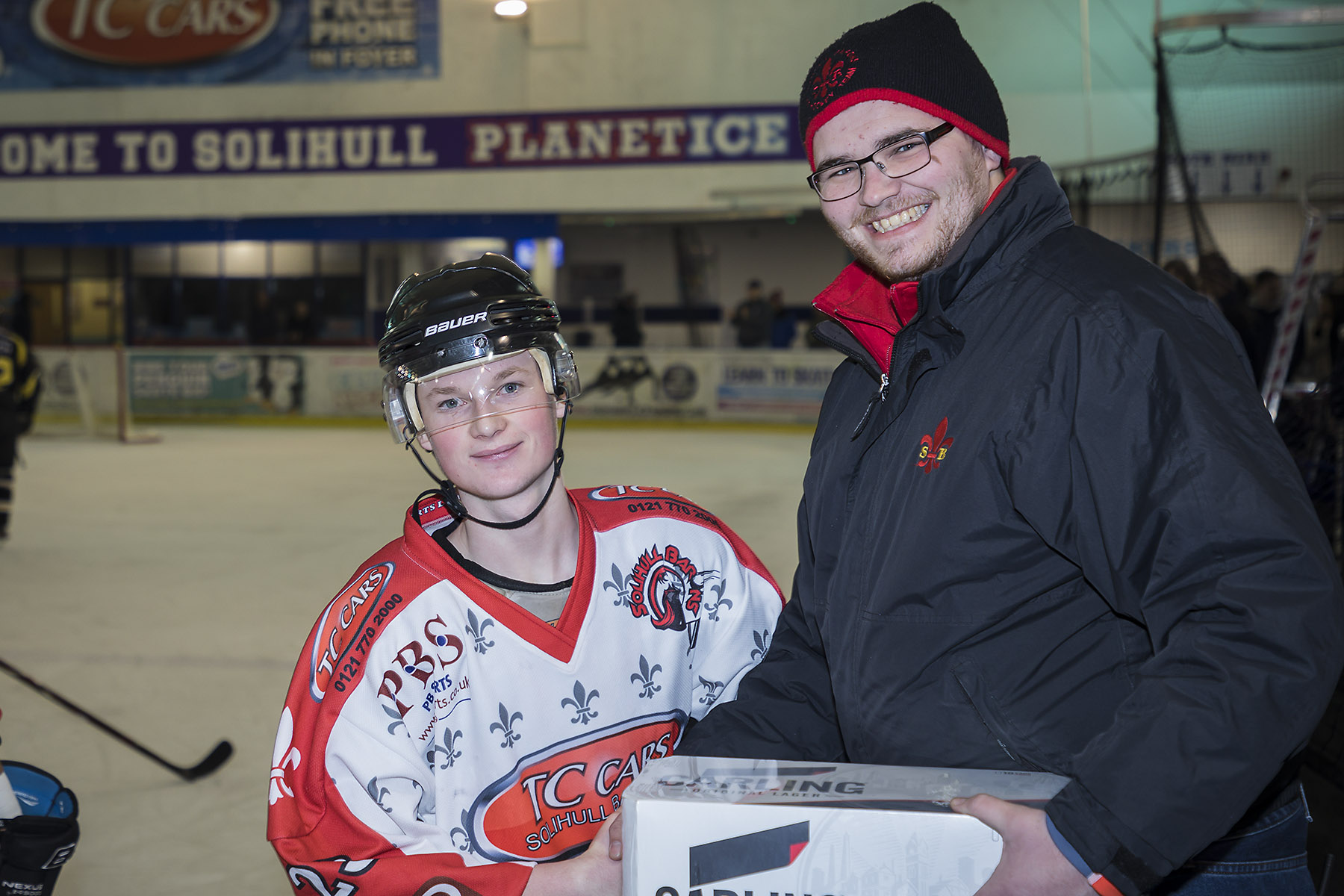 Lions Man of the Match : Joshua Crane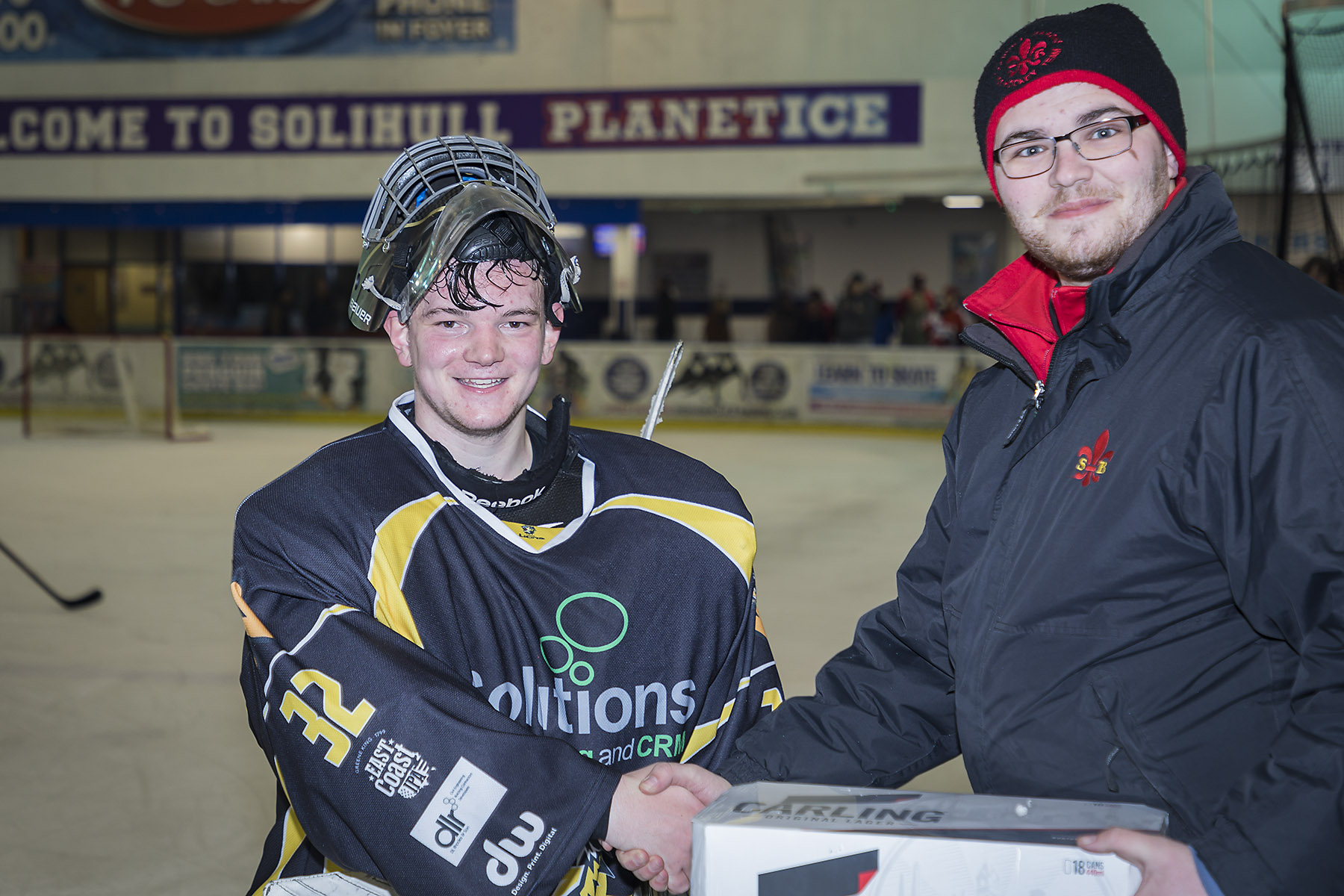 Details
| Date | Time | League | Season |
| --- | --- | --- | --- |
| January 19, 2020 | 5:30 pm | NIHL Midlands Cup | 2019/20 |
Results
| | | | | |
| --- | --- | --- | --- | --- |
| TC Cars Solihull Barons | 1 | 3 | 1 | 5 |
| Nottingham Lions | 0 | 1 | 0 | 1 |
Nottingham Lions
| Position | G | A | PIM | SA | GA | SV |
| --- | --- | --- | --- | --- | --- | --- |
| | 1 | 1 | 54 | 68 | 5 | 63 |