10
-
4
Recap
TC Cars Solihull Barons : 10
Milton Keynes Thunder : 4
Despite the sun beaming down and temperatures outside in the high 20s, ice hockey is back with us and the TC Cars Solihull Barons began their pre-season with a convincing win over the Milton Keynes Thunder in a challenge tie on Sunday evening.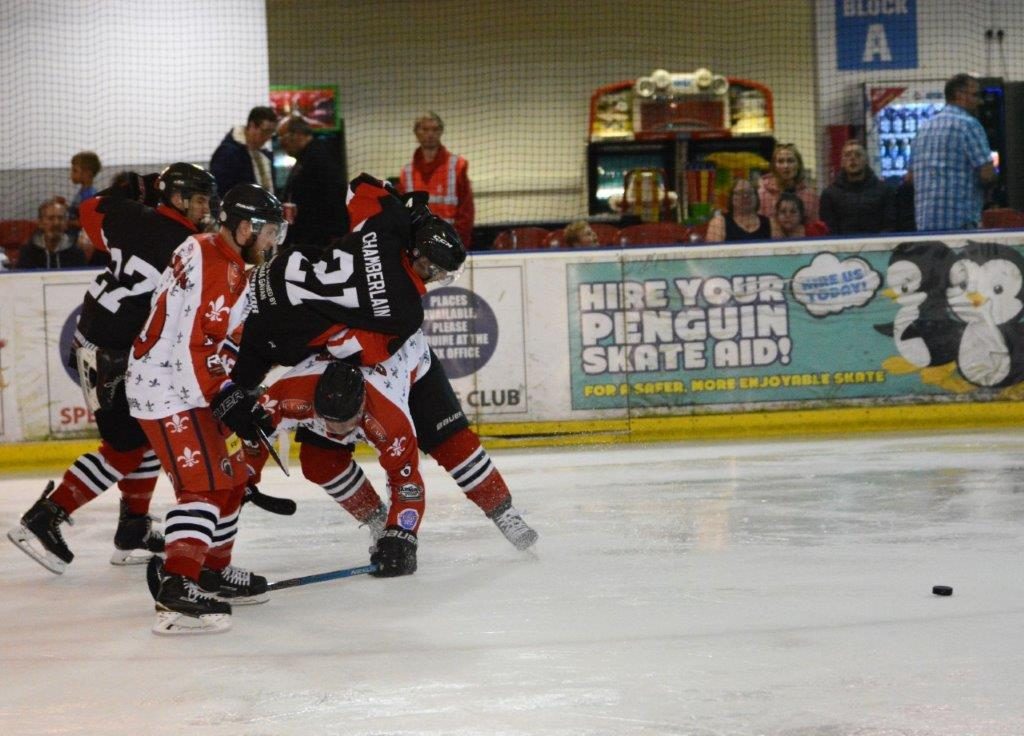 For the Barons it was a chance to shake off the Summer and see how some of their off season signings would fit into their lines. For the Thunder, having been heavily reconstructed over the Summer, it was a chance to help gel their squad, built from the remnants of last season's team, step-ups from their under 18s and signings from the now defunct NIHL Coventry Blaze.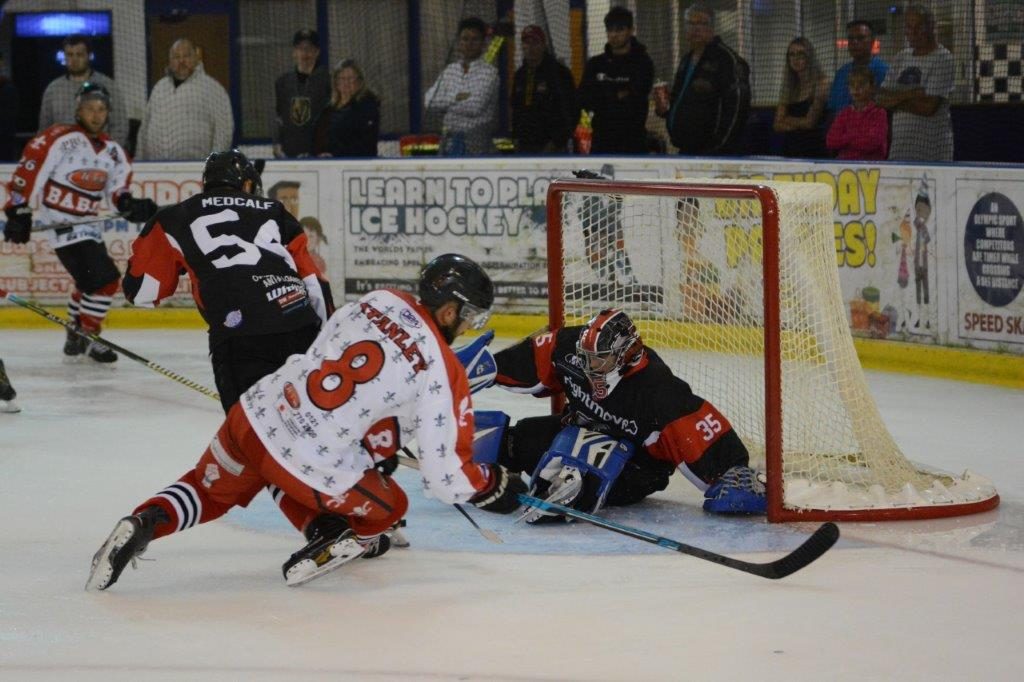 The Barons began the game physically, picking up a number of penalties with the opening goal of the game off a resulting MK powerplay being slotted in after twelve minutes by the Thunder's Luke Curtis. A bit of a squabble between the Barons Elliott Perrin and the Thunder's Callum Medcalf would follow before Solihull found the net for the first time courtesy of an Adam Brittle solo effort on 17 minutes with Paul Stanley adding to the Barons scoring by period end.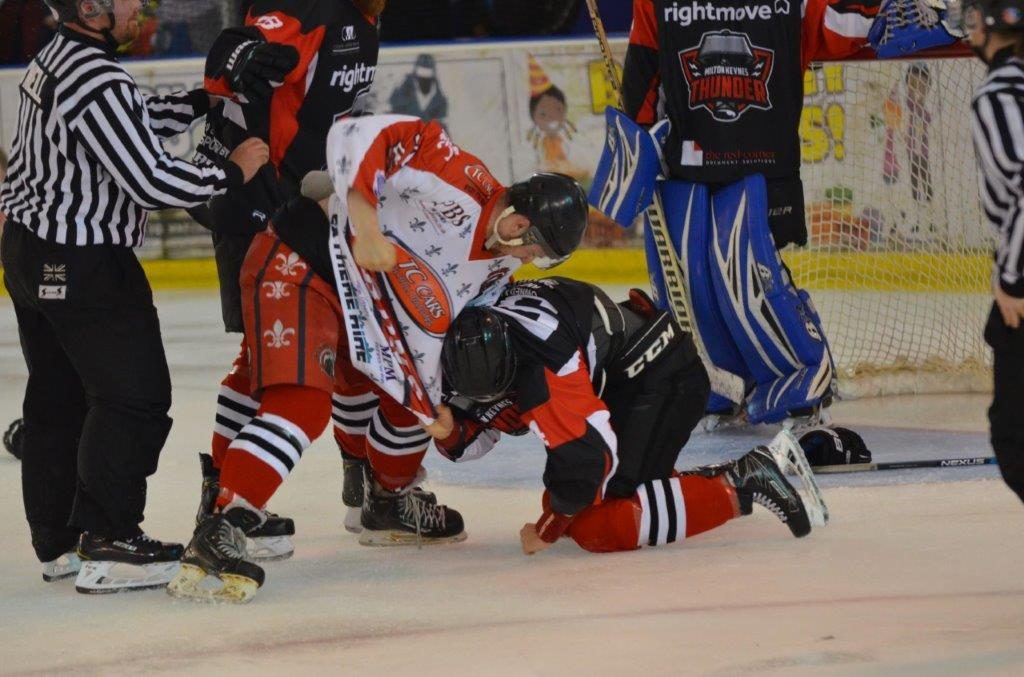 Into the second period and the Barons began to stretch their legs and keep the scoreboard ticking over. Just after 27 minutes, new signing Callum Bowley opened his scoring for Solihull with a shot under Graham Laverick for the Barons number three. On the half hour mark Solihull got their fourth. As a Thunder powerplay ended, a Dave Rogers pass from D found an unmarked Paul Stanley, emerging over the boards who duly used the space given to find the net.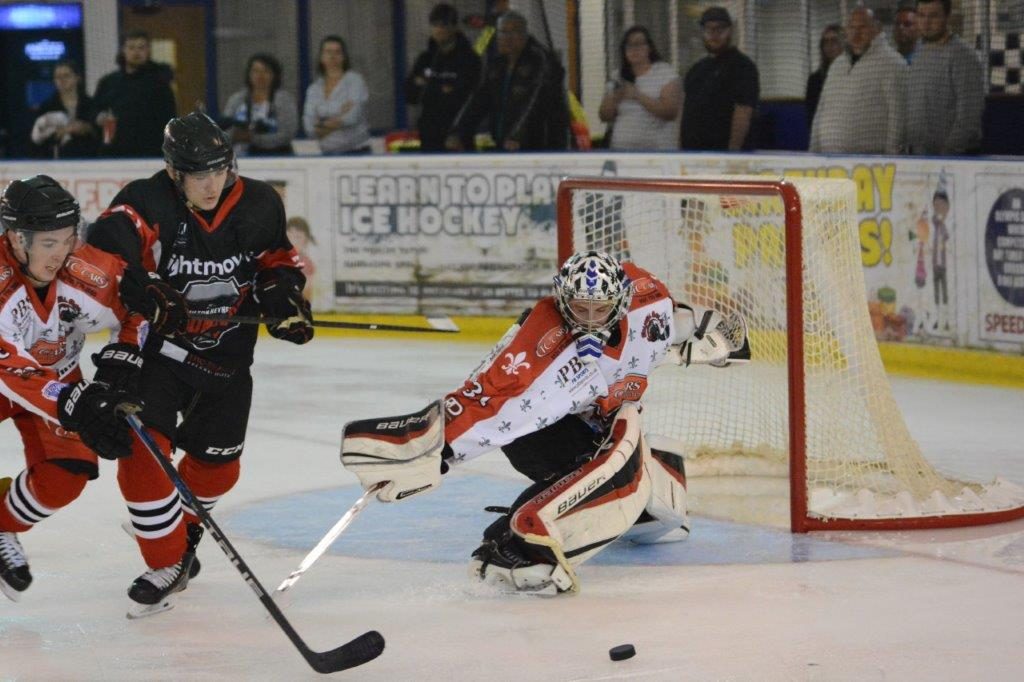 The Barons scoring continued freely for much of the rest of the period; Andy Whitehouse with a floated shot on a powerplay for number 5 before a peach from Callum Bowley skating at pace into the Thunder zone and releasing a well aimed shot into the corner of the Thunder net on 38 minutes.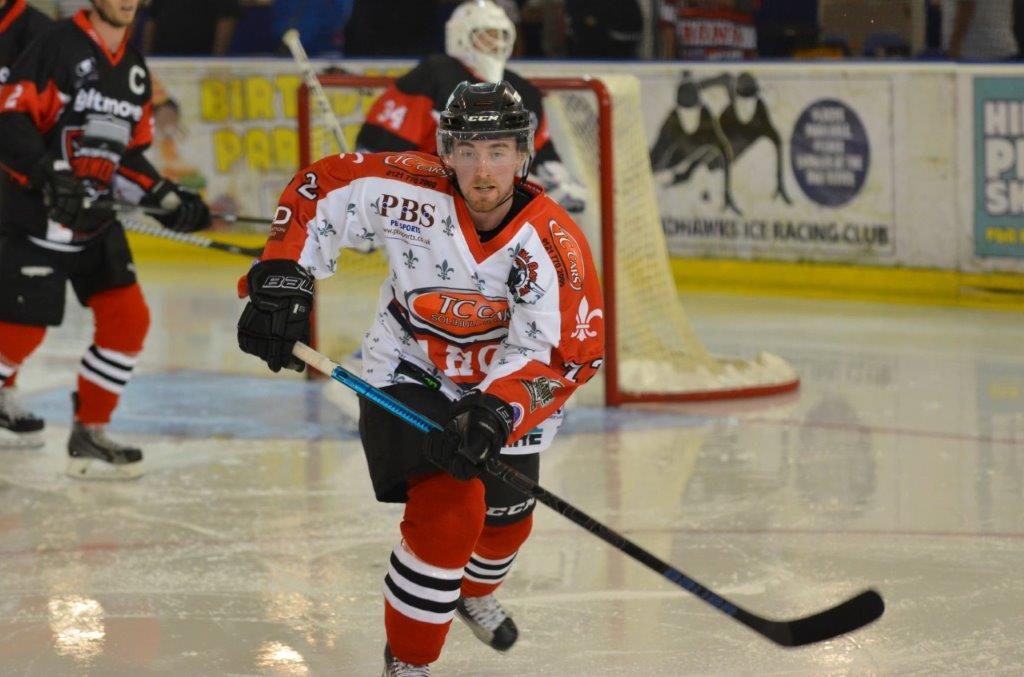 Bowley would complete his hat-trick with a near identical strike early in the third, while Adie Brittle would shortly after skate circles round the Thunder D before passing to Paul Stanley for Solihull's goal 8. A bit of a spinaroo from Matt Maurice got Solihull's number 9 with ten minutes to go before the Barons entered double figures via what was probably the goal of the night.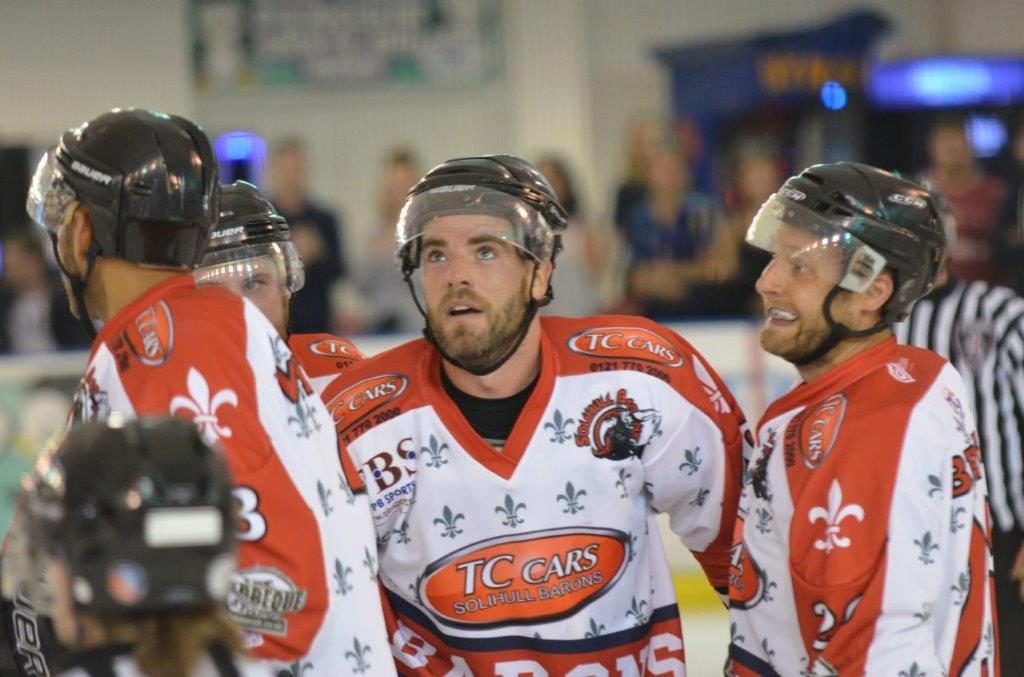 Chasing down an MK puck dump into the Solihull end, Richard Crowe beat his challenger before skating round the back of his own net and racing back up the ice, unleashing an unstoppable rocket of a shot as he flew into the Thunder zone.
As the Barons eased off, the Thunder picked up three late goals in the final minutes, but in the end it was a convincing win for Solihull.
The Barons preseason continues on Sunday when they take on another team from the Southern divisions when they take on the Harringey Huskies. Face-off 5:30pm.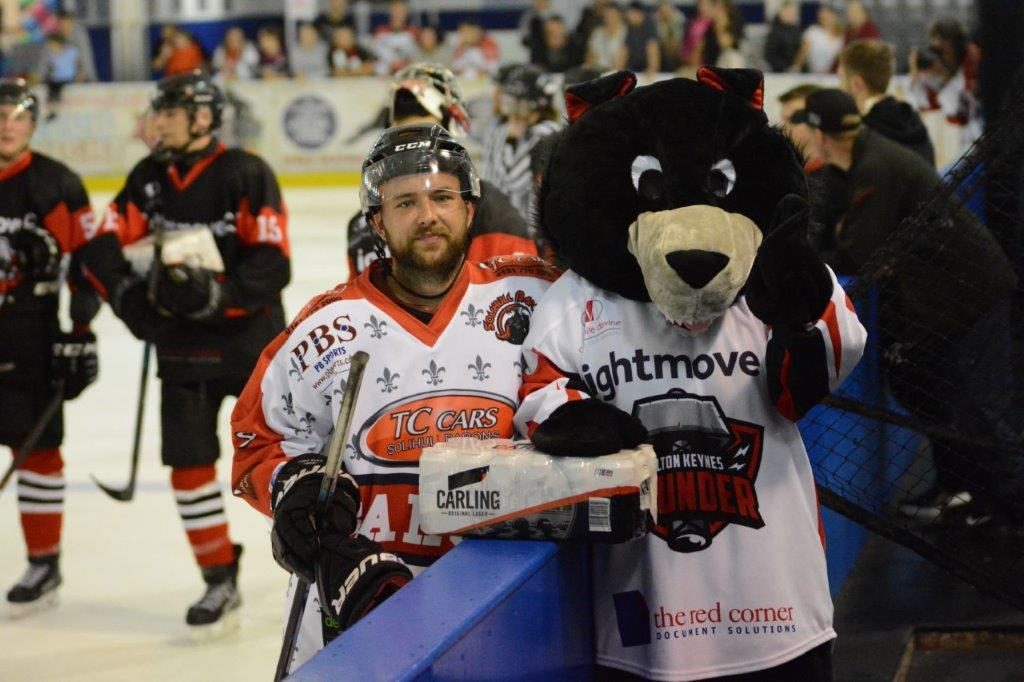 Barons Man of the Match, Paul StanleY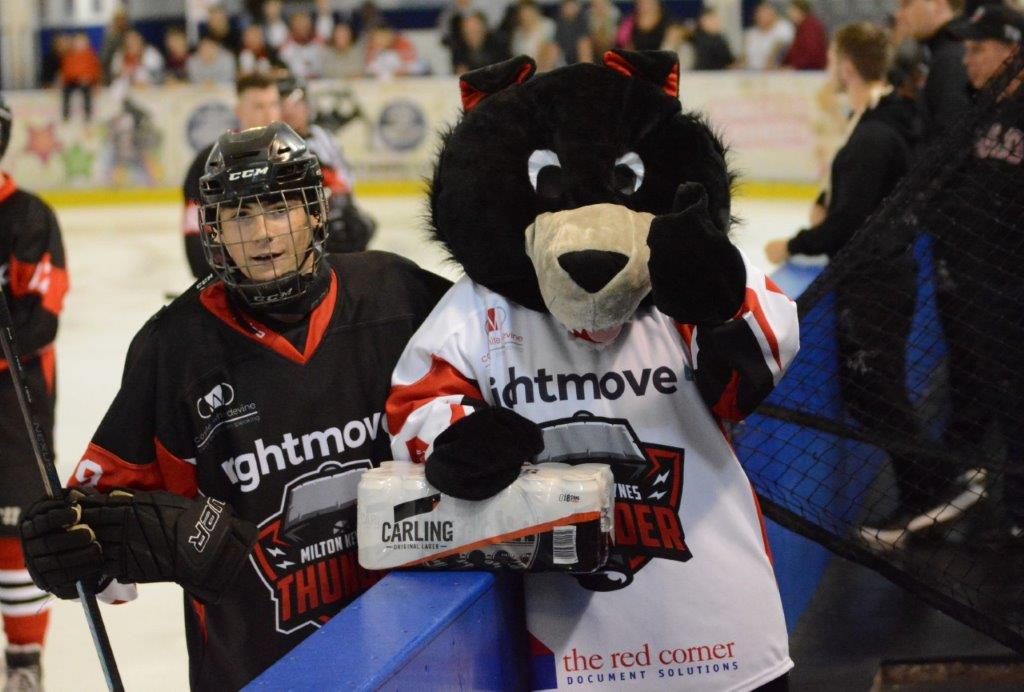 Thunder Man Of the Match, Tom Stephens

Details
| Date | Time | League | Season |
| --- | --- | --- | --- |
| August 25, 2019 | 5:30 pm | Friendlies & Challenges | 2019/20 |
Results
| | | | | |
| --- | --- | --- | --- | --- |
| TC Cars Solihull Barons | 2 | 4 | 4 | 10 |
| Milton Keynes Thunder | 1 | 0 | 3 | 4 |
Milton Keynes Thunder
| Position | G | A | PIM | SA | GA | SV |
| --- | --- | --- | --- | --- | --- | --- |
| | 4 | 4 | 14 | 57 | 10 | 47 |