8
-
2

Recap
TC Cars Solihull Barons : 8
Coventry NIHL Blaze : 2
The Barons emerged victorious on Sunday evening in a pre-season Christmas A45 derby 'friendly' against Laidler division side and close neighbours the Coventry NL Blaze.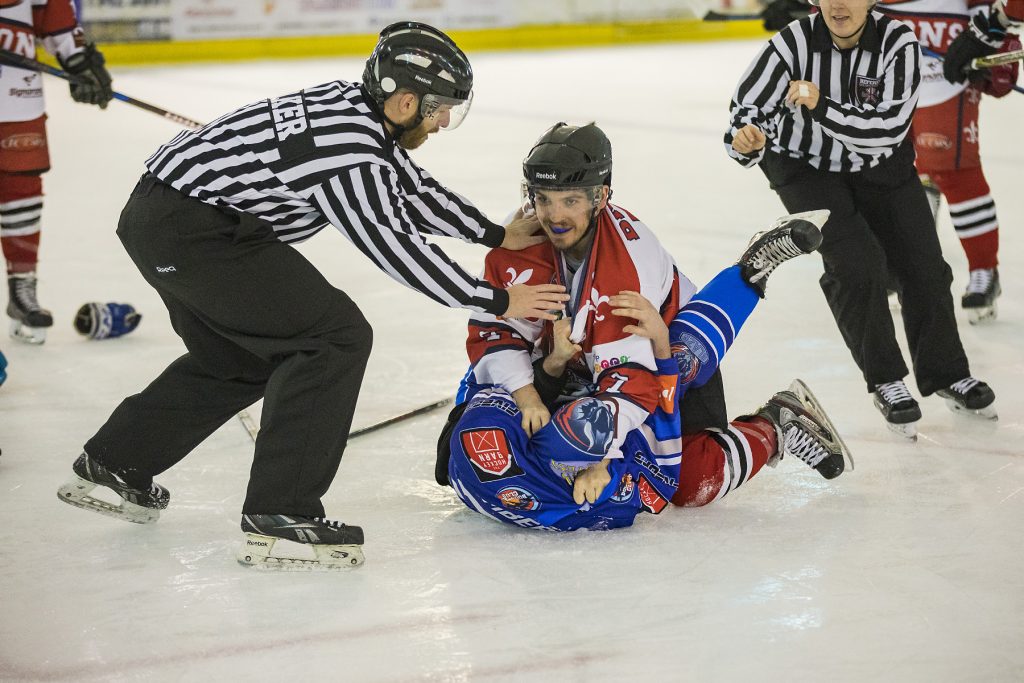 The opening period began slowly for a slightly 'tired' Barons side who despite their superiority on paper struggled to get quality shots on net and indeed it would be the visitors who found twine first. Just after 11 minutes, exciting Blaze teenager Jack Lord found himself with the puck and fooled Dangie Brittle for the opening goal of the evening. Within a couple of minutes tensions had started to rise and saw uncharacteristically Solihull's Luke Brittle and the Blaze's Zac Chamberlain tangle. By period end the Barons had got the equaliser as Elliot Farrell evened things up.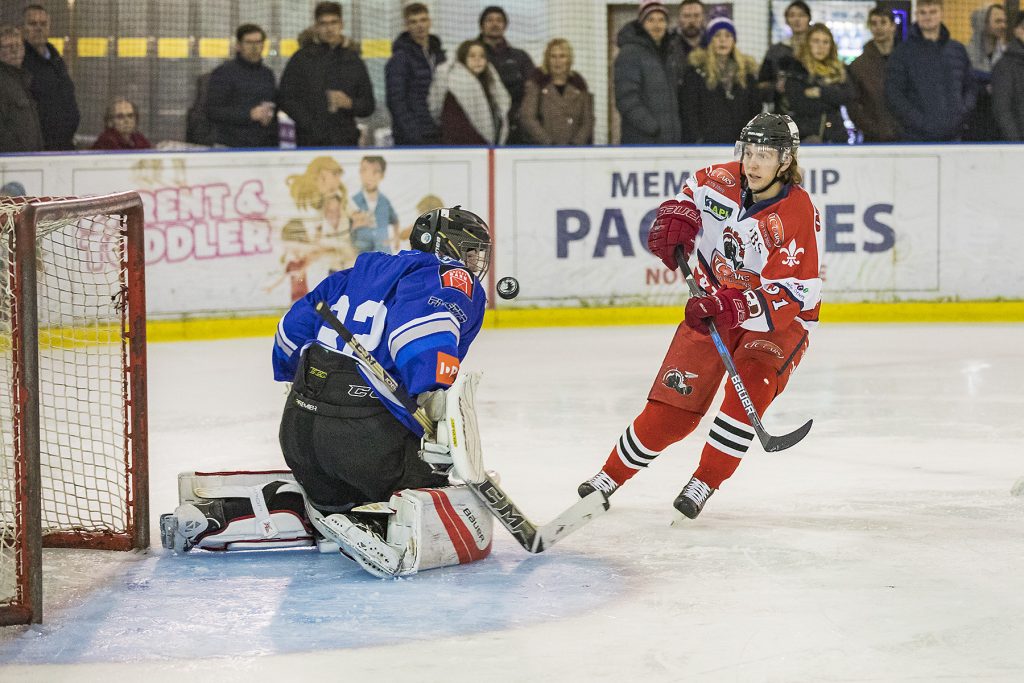 Into the second and the Barons chances started to turn into goals, Josh Bruce, Niklas Ottosson and Ed Eaton all finding the net before a further bout of handbags, this time involving Barons Dave Rogers and Richard Crowe and the Blaze's Marion Kristoff and Zac Chamberlain once more. While the officials debated the penalties to be dished out Coventry's Ryan James and Solihull goalie Sam Hewitt got into their own bit of shirt pulling. Things calmed down once more and Solihull quickly fired in three more goals, Adam Brittle, Niklas Ottosson and Matt Maurice doing the business.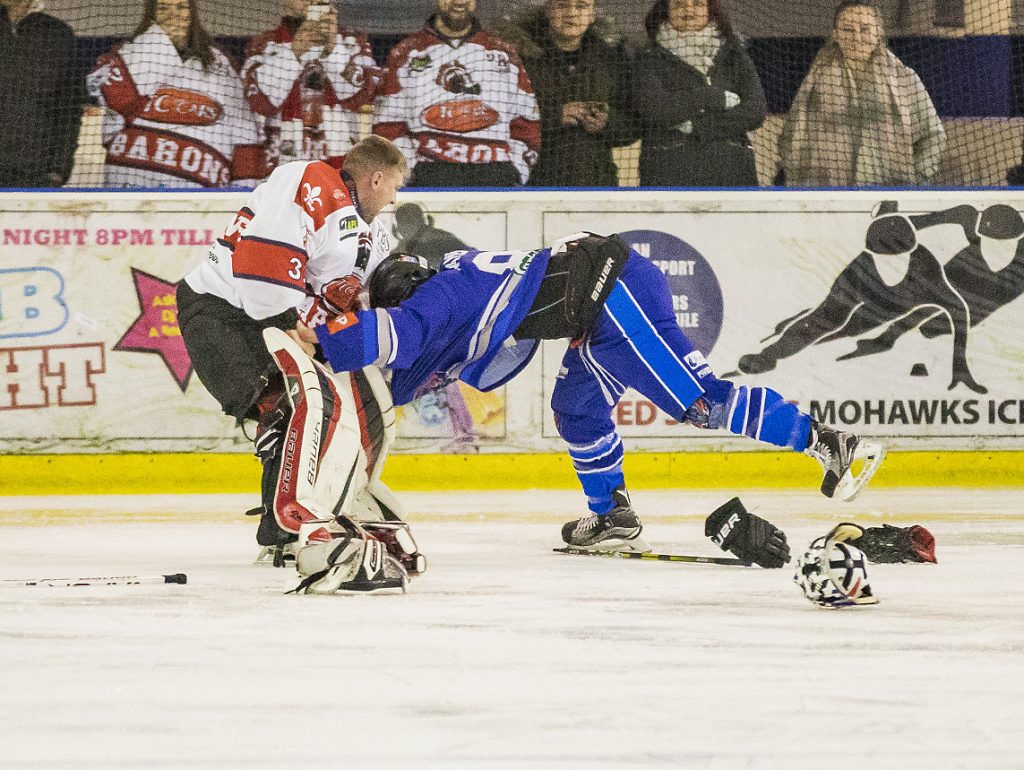 The final period rolled on and was relatively quiet, the sides trading goals – Lord once more for the Blaze and the hard working Farrell for the Barons to round off a pre-Christmas treat for both sets of support.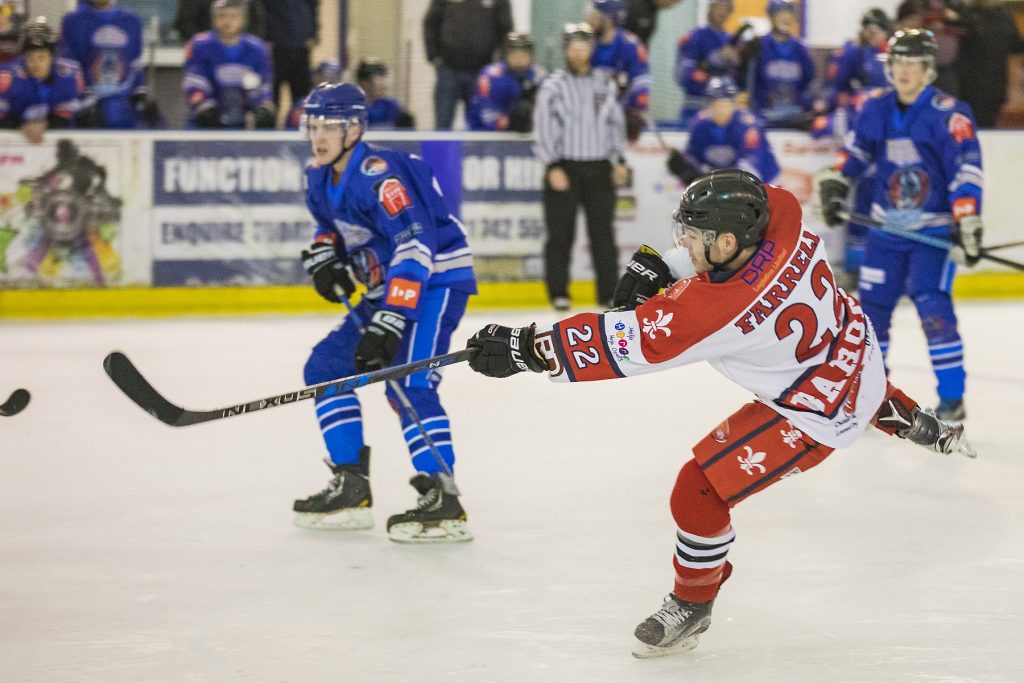 The Barons next league ties fall during the holiday period with a home and road pair of games against historic local rivals the Telford Tigers. On Saturday 29th the Barons are hosts for a 5:15pm start with the return fixture the following evening at the Tigers Shropshire rink.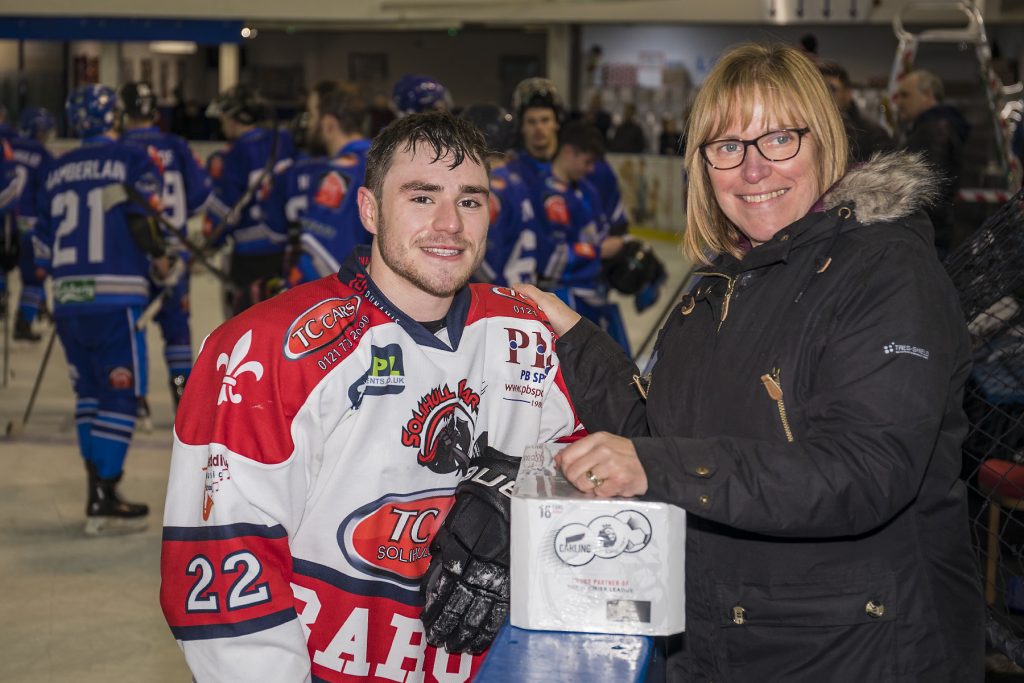 Barons Man of the Match, Elliot Farrell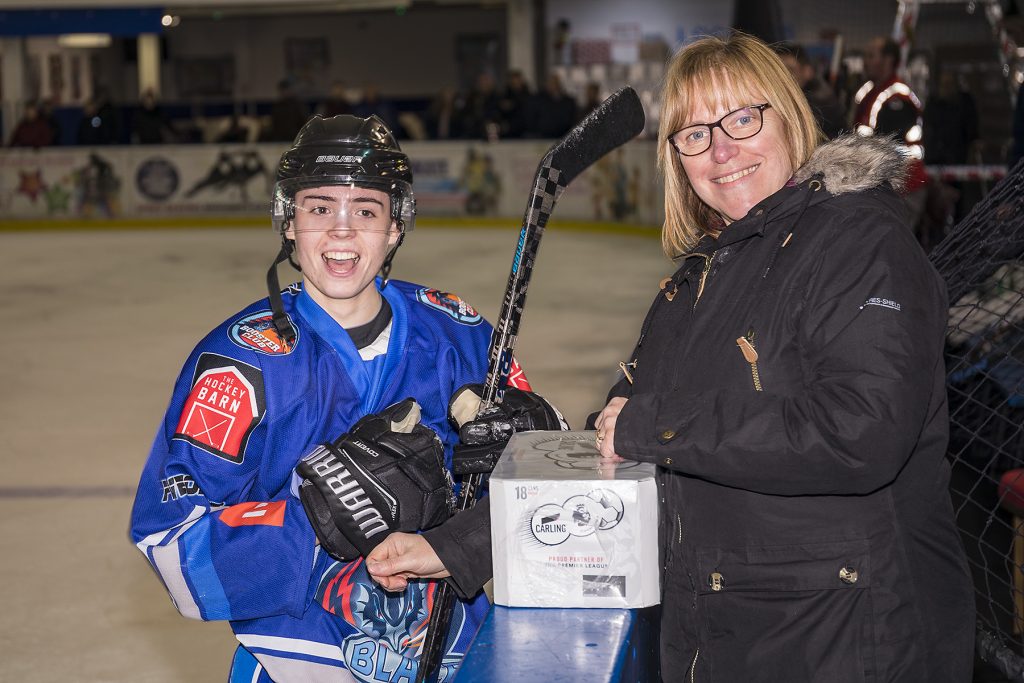 Blaze Man of the Match, Jack Lord

---
Next Home Game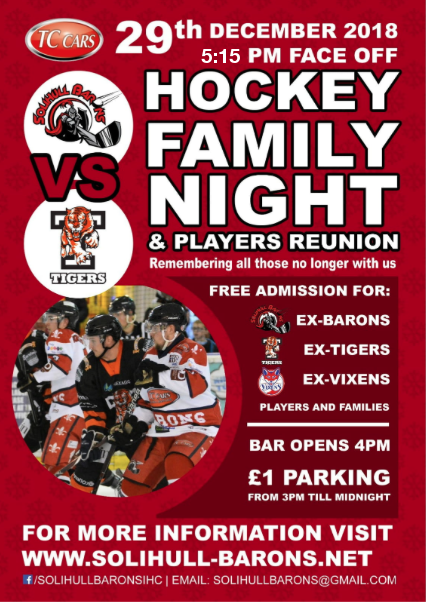 Details
| Date | Time | League | Season |
| --- | --- | --- | --- |
| December 16, 2018 | 6:00 pm | Friendlies & Challenges | 2018/19 |
Results
| | | | | |
| --- | --- | --- | --- | --- |
| TC Cars Solihull Barons | 1 | 6 | 1 | 8 |
| Coventry NIHL Blaze | 1 | 0 | 1 | 2 |
Coventry NIHL Blaze
| Position | G | A | PIM | SA | GA | SV |
| --- | --- | --- | --- | --- | --- | --- |
| | 2 | 0 | 60 | 49 | 8 | 41 |