5
-
4

Recap
Sutton Sting : 5
TC Cars Solihull Barons : 4
The TC Cars Solihull Barons headed back from Saturday evening's away tie in Sheffield with no points and a netful of things to think about after a 4-1 lead was overturned by the newly promoted Sutton Sting.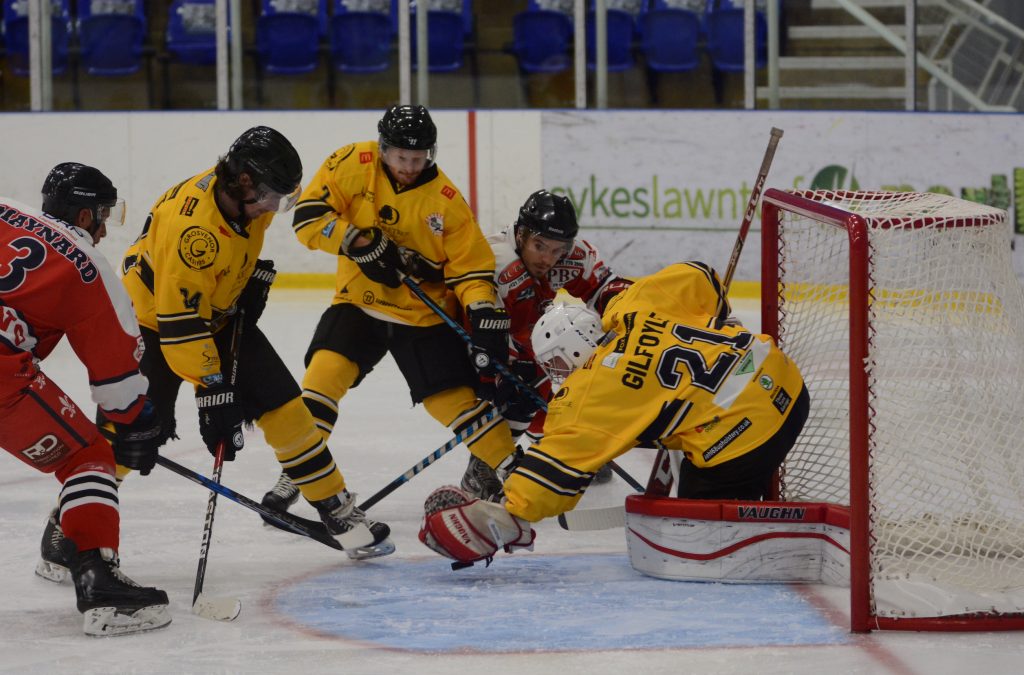 Solihull opened the scoring after eight minutes with Josh Bruce finding the net off of a feed from Luke Brittle in the eighth minute before the home side levelled up thanks to Ryan Johnson. By the period end Niklas Ottosson had worked his magic on the powerplay to the end however the home side no doubt felt a bit hard done by after they had a goal washed out.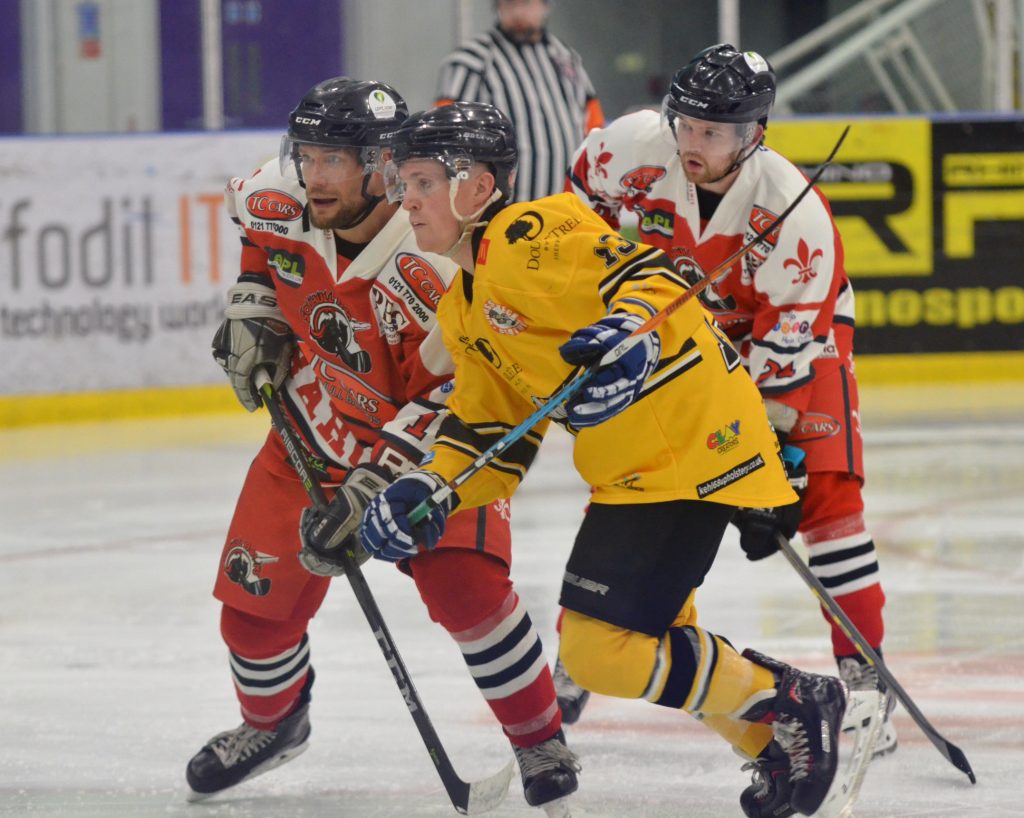 With both sides taking a slew of minor penalties, the new late-hit penalty catching Barons and Sting alike, 5 on 5 play was the exception and the game to'd and fro'd. The Barons however were able to make the most of the opportunities they had and built an apparent comfortable cushion by the thirty minute mark. Luke Brittle made the most of an over-committed Sting and broke away for a short handed goal a minute a minute into the second period with Niklas Ottosson getting his second five minutes later. The Sting however stuck to their game and Ryan Johnson pulled a goal back to keep the home side in the game heading into the final period.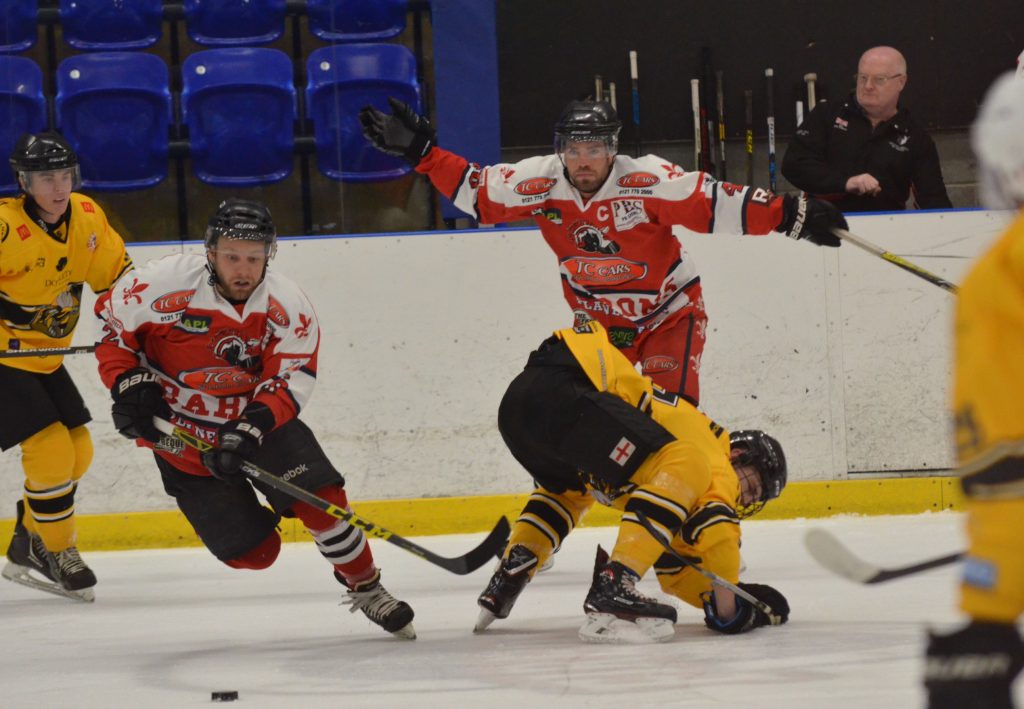 The final period saw the visitors and in particular Slovak import Stanislav Lascek gradually reel in the Barons lead, first with a powerplay goal on the 43rd minute before bringing up the equaliser four minutes later and driving home his hat-trick and the winner for the Sting with three minutes left on the clock.
The Barons return to Solihull this Saturday when they face old foes the Whitley Warriors. The Warriors have had a difficult start to the season, with points hard to come by in a string of ties against the league front runners. Barons, Warriors ties have not wanted for competitive edge over recent years so expect a barnstormer. Face-off 5:15pm.

---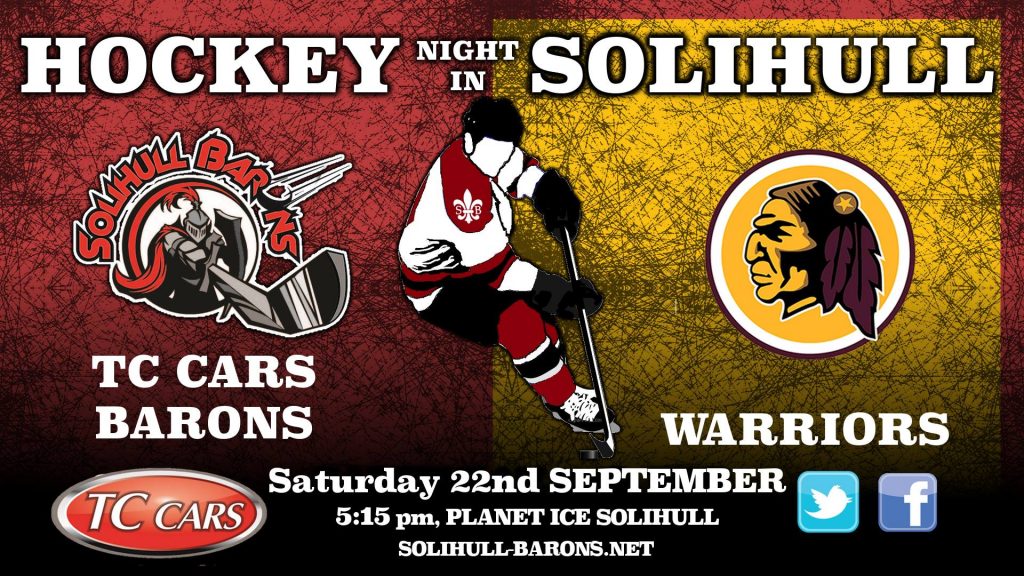 Details
| Date | Time | League | Season |
| --- | --- | --- | --- |
| September 15, 2018 | 7:30 pm | Moralee Division | 2018/19 |
Results
| | | | | |
| --- | --- | --- | --- | --- |
| Sutton Sting | 1 | 1 | 3 | 5 |
| TC Cars Solihull Barons | 2 | 2 | 0 | 4 |
Sutton Sting
| Position | G | A | PIM | SA | GA | SV |
| --- | --- | --- | --- | --- | --- | --- |
| | 5 | 6 | 20 | 59 | 4 | 55 |