8
-
6

Recap
Sutton Sting : 8
TC Cars Solihull Barons : 6
EIHA Moralee Division
The TC Cars Solihull Barons came away pointless after a closely fought tie against the Sutton Sting at Ice Sheffield on Saturday evening.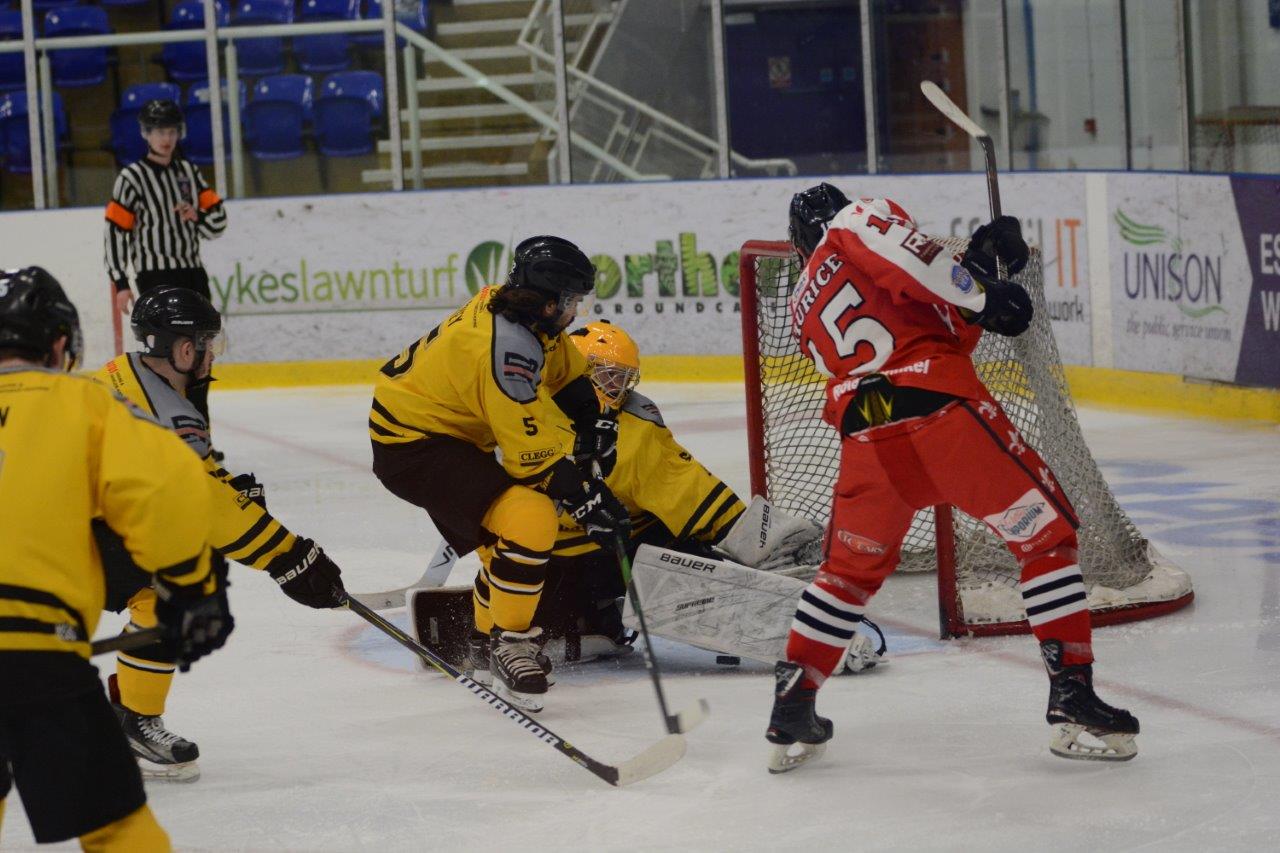 The Barons squad which took to the ice was missing D-men Richard Crowe, Dave Rogers and longer term absentees Daniel Harrison and Elliott Perin but was bolstered by new signing Liam Preece of the Telford Tigers.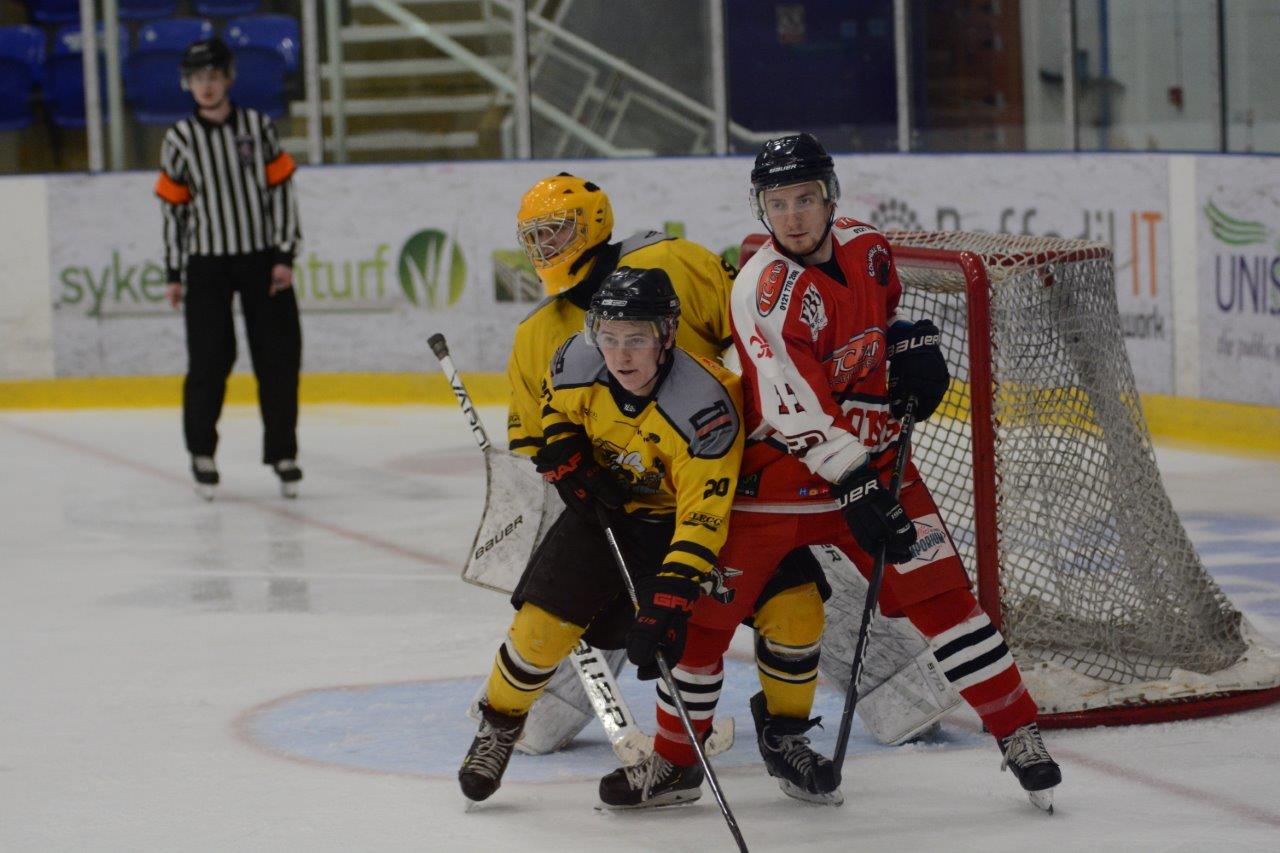 The Barons however were stung early on as a fast starting Sting notched up two goals in the first five minutes. The first of these happened within seconds of the puck draw as the Stings Scott Morris and Stanislav Lascek combined for Suttons opener. By three and a half minutes Adrian Palak added the second for the Sting, while David Pyatt got Sutton's third unanswered goal just after mid-period. The  Barons finally found their way onto the scoresheet with seconds of the opening period remaining as Phil Mulcahy made the most of a powerplay and provided the assist to brother Daniel who guided the puck into the Sutton net.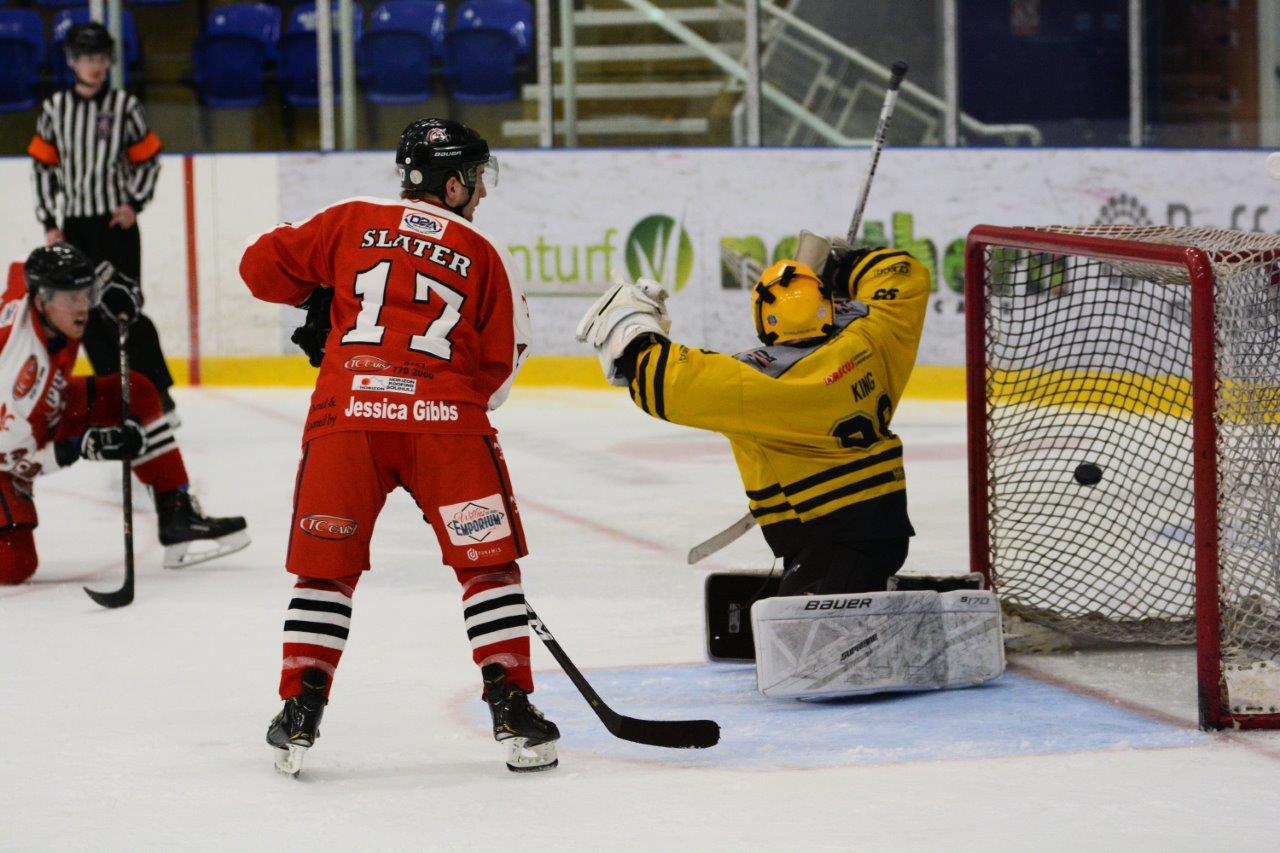 Another powerplay opportunity early in the second saw the Barons claw another goal back – Rich Slater this time finding the net. By the half hour mark the Barons had overturned the damage from early in the second as Paul Stanley bounced the rubber between the pipes for Solihull's third. The balanced scoreline did not last long as the Sting regained their lead by the period end, Tyler Nixon getting the go ahead goal to give Sutton a 4-3 lead going into the final 20 minutes.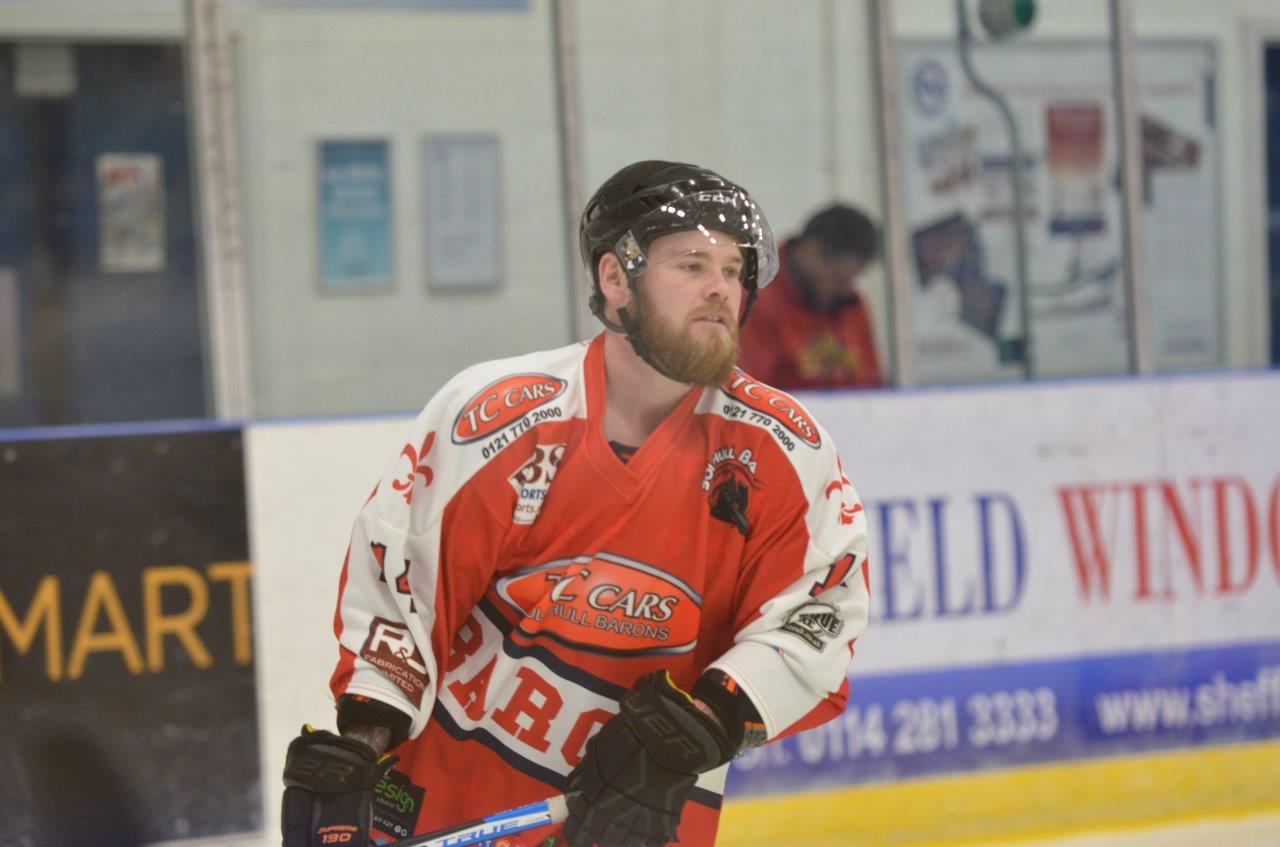 George Cranshaw was the first onto the final period scoresheet as he defeated Sam Hewitt in the Barons net to stretch the Sting lead two minutes in though this was quickly pared back by Tom Soar before the Barons drew level courtesy of Andy Whitehouse. David Pyatt then exploited a powerplay to see-saw the Sting back into the lead before Tom Soar drew things level yet again. While the Barons had the balance of play it was the Sting who eased once more back into the lead, Adrian Palak once more, When with a minute or so to go the Barons pulled Hewitt for an extra forward in the hope of forcing overtime when the puck came once more to Palak it was easy for the Slovak forward to get the empty net goal and seal his hat-trick.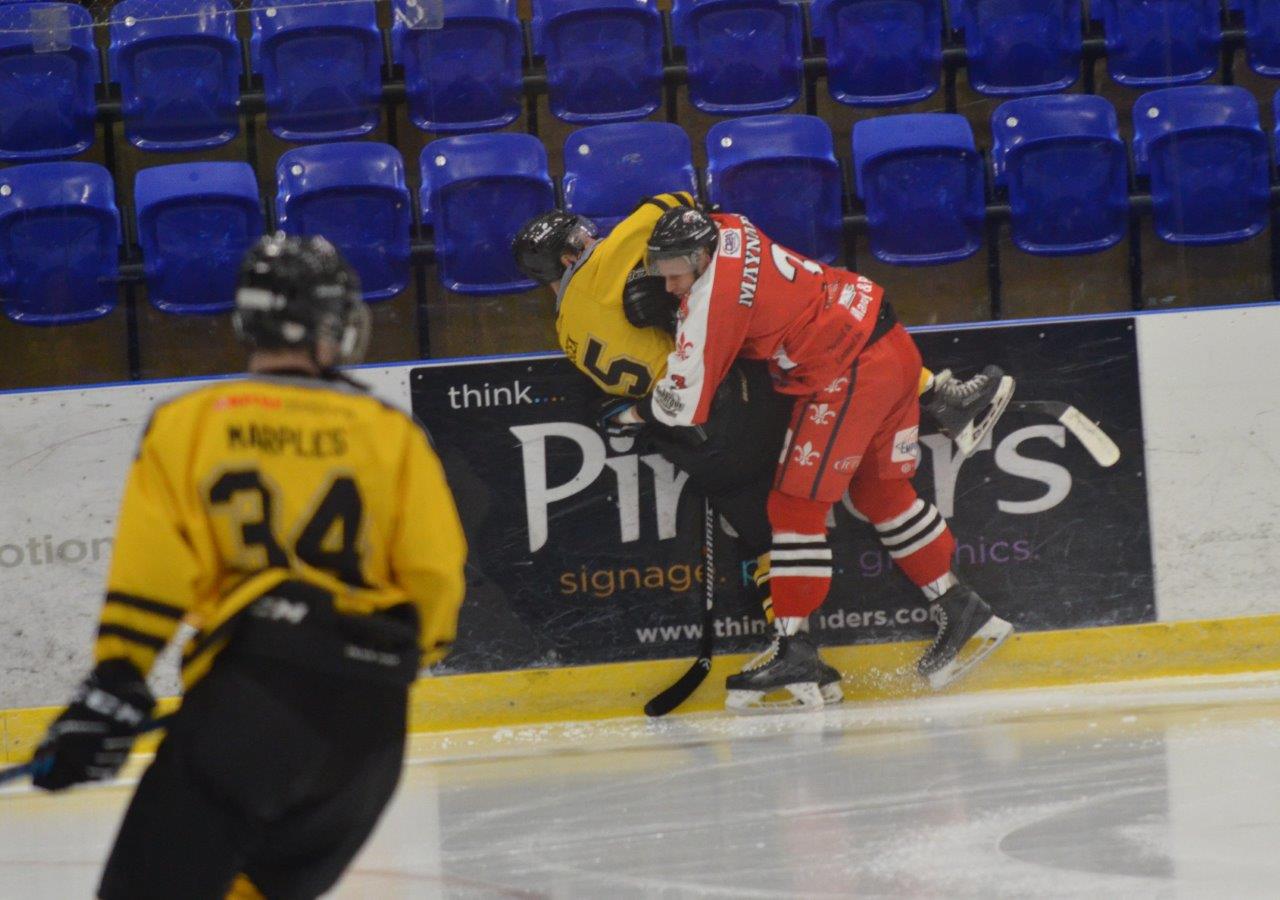 Details
| Date | Time | League | Season |
| --- | --- | --- | --- |
| February 1, 2020 | 7:30 pm | Moralee Division | 2019/20 |
Results
| | | | | |
| --- | --- | --- | --- | --- |
| Sutton Sting | 3 | 1 | 4 | 8 |
| Solihull Barons | 1 | 2 | 3 | 6 |
Sutton Sting
| Position | G | A | PIM | SA | GA | SV |
| --- | --- | --- | --- | --- | --- | --- |
| | 7 | 9 | 20 | 47 | 6 | 41 |