6
-
2

Recap
Zoo Accounting Solihull Barons : 6
Widnes Wild : 2
The Zoo Accounting Solihull Barons marked their final home game of the 2022-23 season with a well taken play-off quarter-final first leg win over the Widnes Wild which gave a 4 goal cushion to take to Cheshire on the Sunday.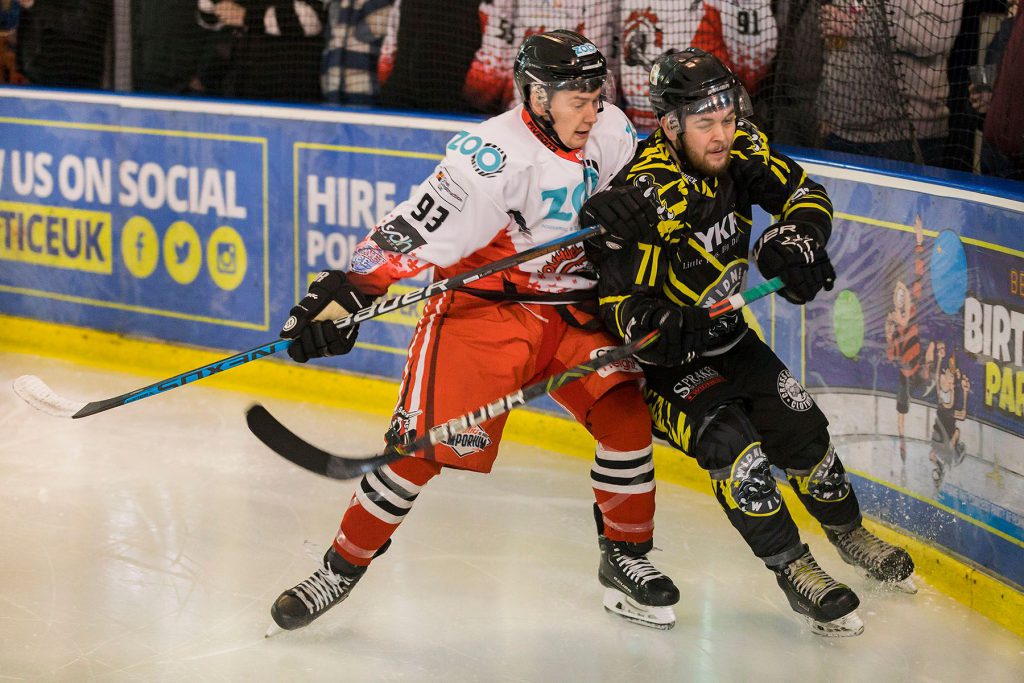 Within a minute of the start the Barons got onto the scoreboard, Daniel Mulcahy, returning after a few games out, with the final shot from short range. As the period wore on things became more feisty with goal mouth scrums at each end of the ice and the subsequent pushes and shoves giving players time in the penalty box. With three and half minutes to go Sam Prosser fired home from the right hand boards, his shot deflecting in via James Moeller and surprising Miles Finney in the Wild net, perhaps expecting a pass or cross. The Barons were quickly up to three as Niklas Ottosson found the net, a carefully aimed shot from the left hand circle deceiving Finney once more.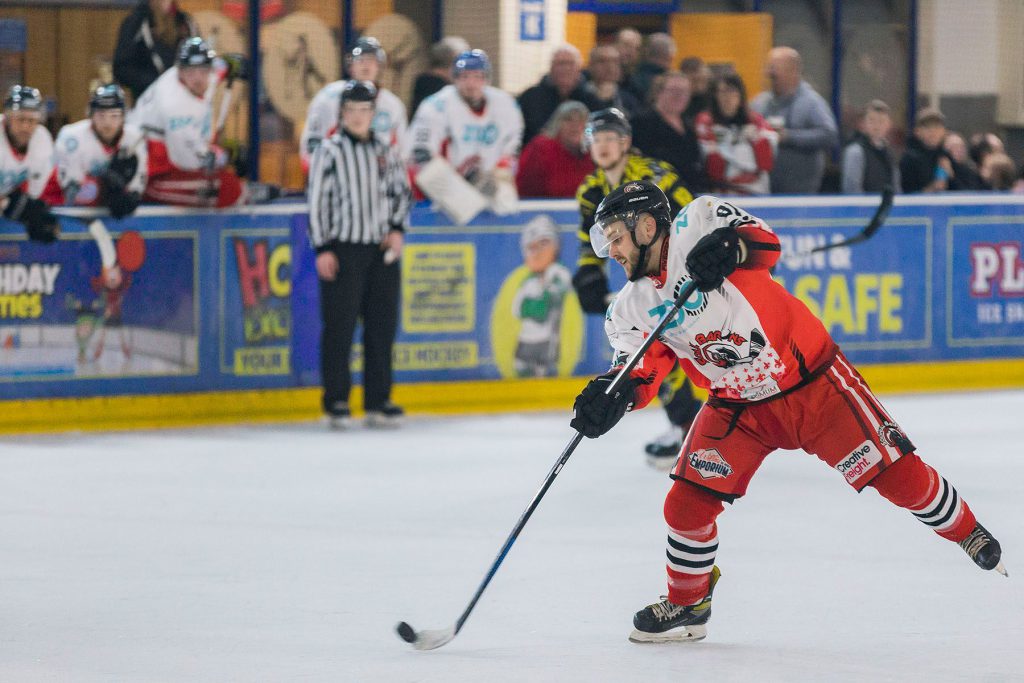 The Wild quickly got into their stride in the second as a Rhys Edwards shot from 6m out was deflected under Graham Laverick's pads for the visitor's first goal of the evening. The middle section of the period was evenly balanced with both rosters' D's balancing out any attacking threats. With a minute and a half of the 2nd period buzzer, the Barons restored their margin to three, Richard Crowe with a blast from the blue line. Fisticuffs involving Brandon Anderton quickly followed before a close in effort from Marcus Maynard on a delayed penalty gave the Barons their goal  number five and rounded off the middle 20.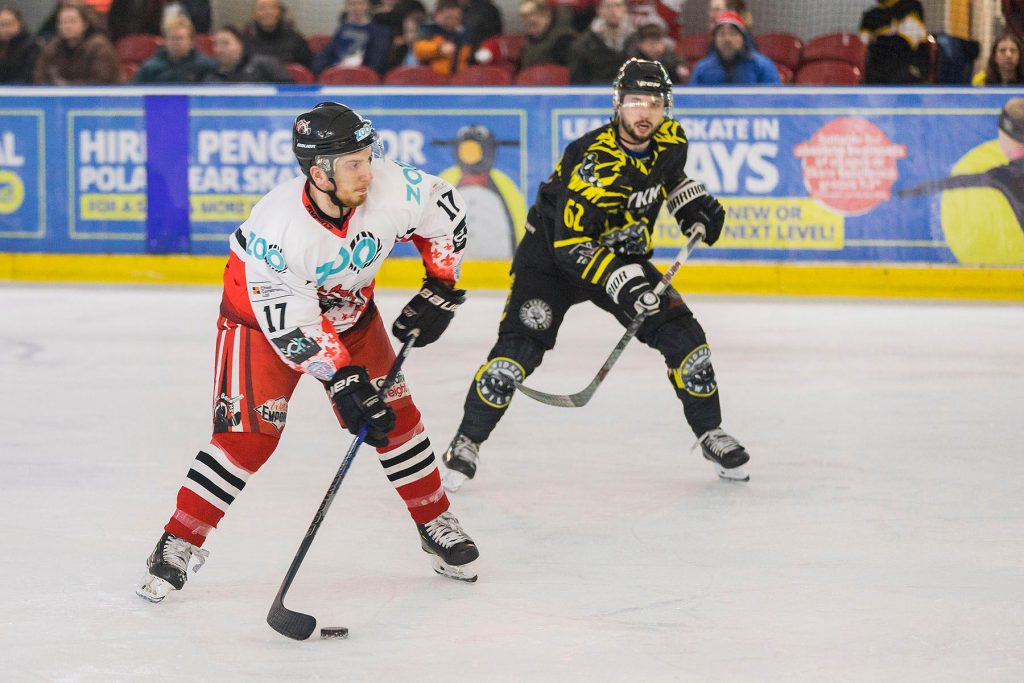 Five minutes into the third and the Wild brought down Solihull's margin, a break up the ice by Berwyn Hughes leaving Laverick sprawled and the puck in the Barons net. The Barons kept at it however and were rewarded mid period with a sweetly taken Richard Slater shot from 10m out on the right which found space around Finney and the ironwork to pull the Barons margin back to four goals. The Barons would then control the remainder of the game to carry a four goal margin to Widnes on Sunday.
Barons Man of the Match, Bailley Challans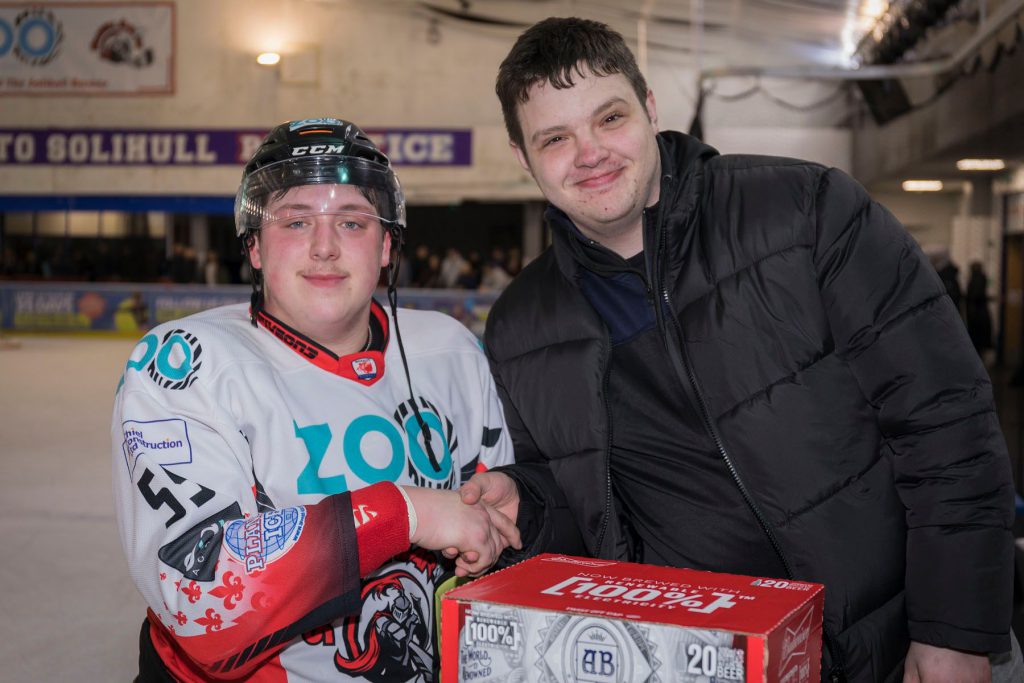 Wild Man of the Match, Miles Finney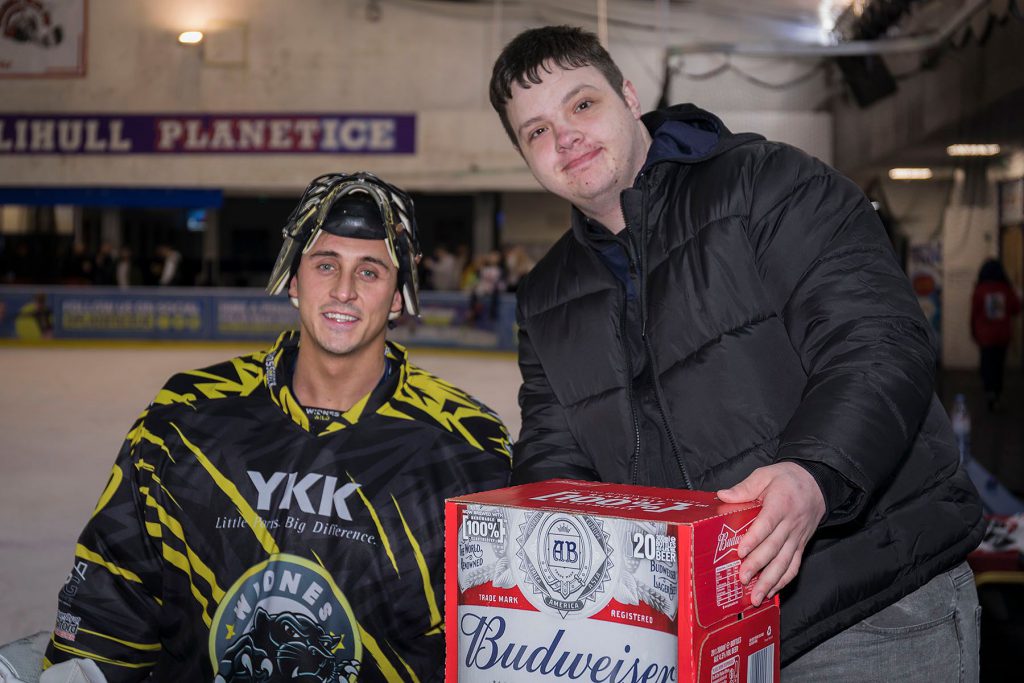 Commemorative Shirts for our 2022-23 Sponsors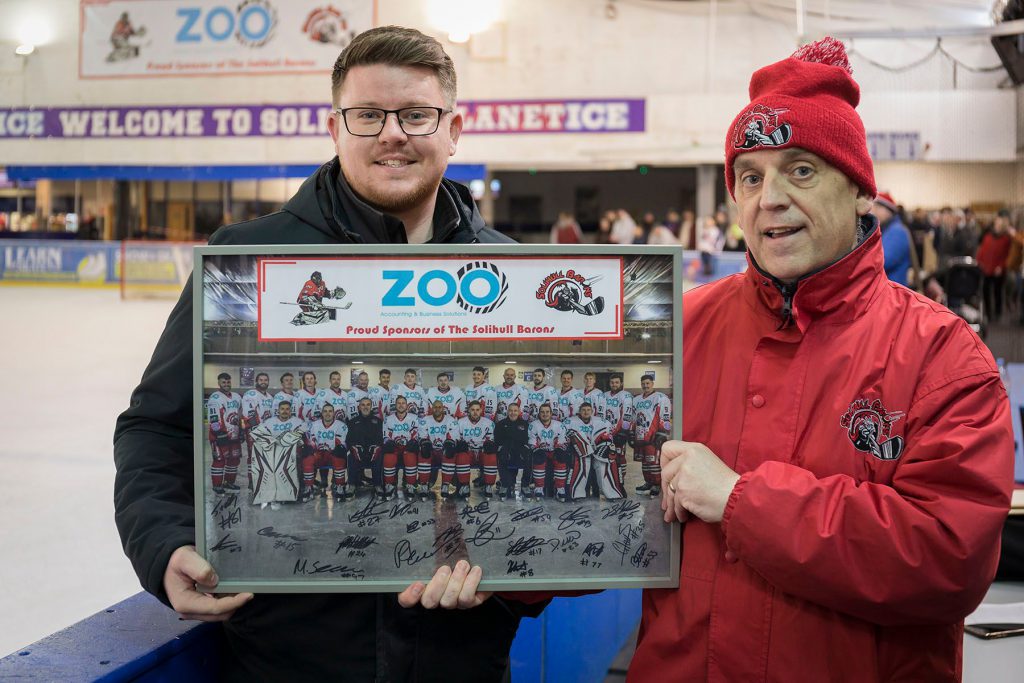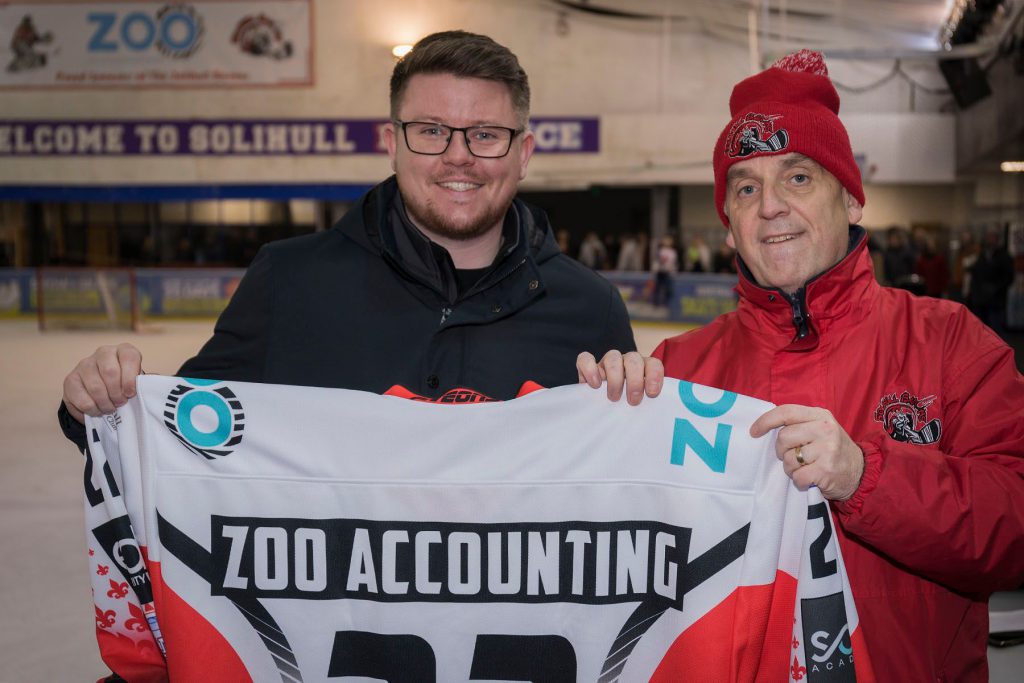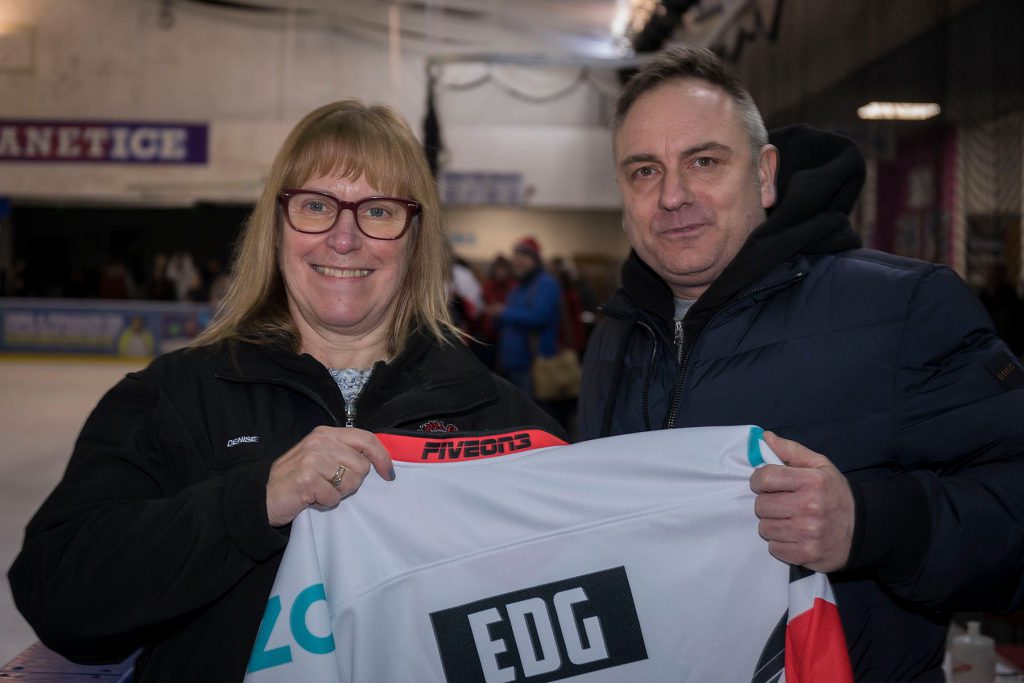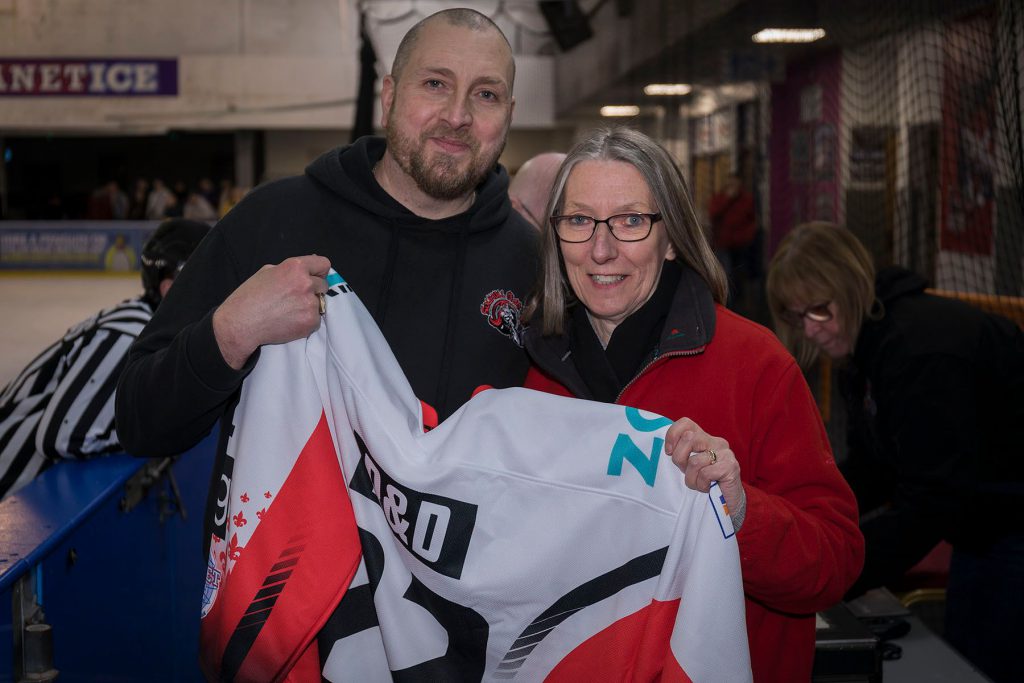 Details
| Date | Time | League | Season |
| --- | --- | --- | --- |
| April 1, 2023 | 5:30 pm | Division 1 | 2022/23 |
Results
| | | | | |
| --- | --- | --- | --- | --- |
| Solihull Barons | 3 | 2 | 1 | 6 |
| Widnes Wild | 0 | 1 | 1 | 2 |
Solihull Barons
| Position | G | A | PIM | SA | GA | SV |
| --- | --- | --- | --- | --- | --- | --- |
| | 0 | 0 | 0 | 0 | 0 | 0 |
Widnes Wild
| Position | G | A | PIM | SA | GA | SV |
| --- | --- | --- | --- | --- | --- | --- |
| | 0 | 0 | 0 | 0 | 0 | 0 |