5
-
2

Recap
The TC Cars Solihull Barons extended their recent run of good form with an ultimately convincing 5-2 win over the Whitley Warriors on Sunday evening which saw them go seven games unbeaten, leapfrogging their visitors and moving into sixth place in the league.
The opening period would see the two sides very closely matched, trading attacks but playing sound defensive play to break up possession and prevent any side gaining significant spells of goal mouth pressure. The Barons would score first, Luke Brittle firing in a solo effort just after the six minute mark much to the delight of the home crowd though the joy would be short lived. Within a minute, the Warriors Canadian import, Philip Edgar, sent a rocket into the Barons net to level things up and with no further scoring in the first period the sides headed for the locker room a goal a piece.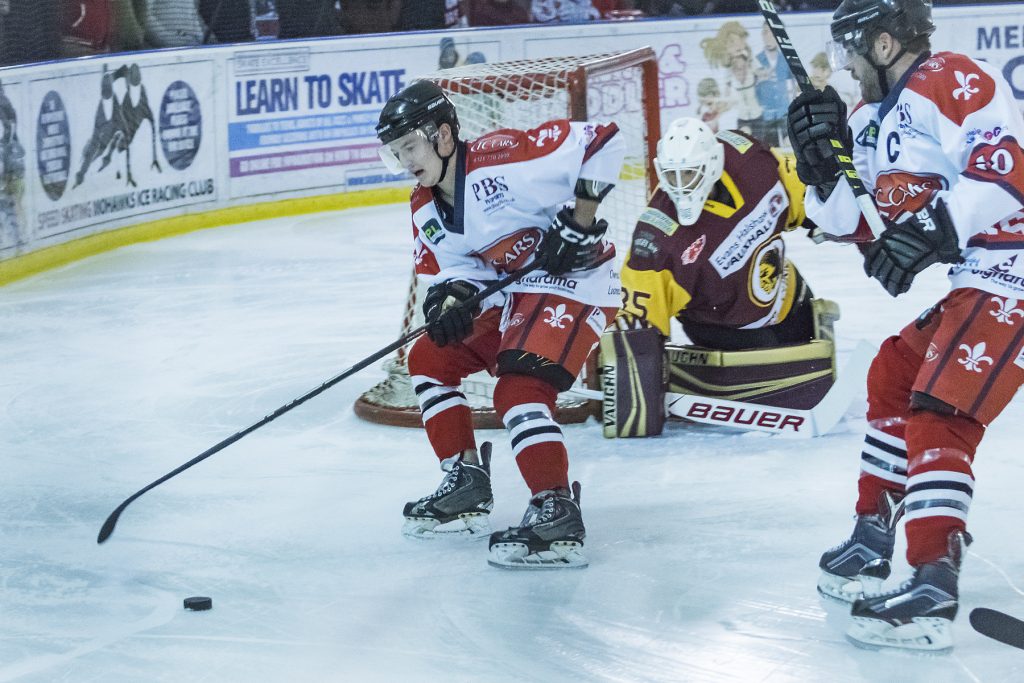 The second twenty minutes would see plenty of shots on goal as the two sides swapped attacks but with both Josh Nicholls in the Barons net and Whitley goalie Richie Lawson on top form there would be no further scoring, the Barons perhaps rueing their chances the most at failing to convert during a spell of 5 on 3 powerplay.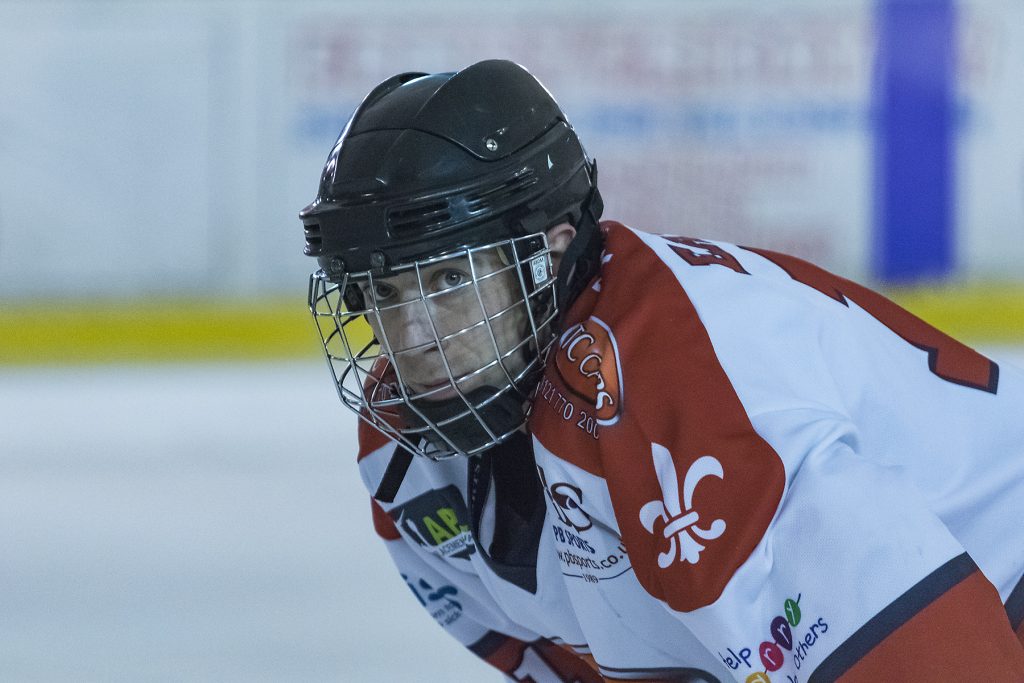 The final period would see the Barons break the stalemate and start to take full control of the game as first Phil Mulcahy, on a powerplay, tapped the puck in from close range for the Baron's second goal 30 seconds into the restart. Three minutes later and a blistering shot from Adam Brittle square in front of goal gave the Barons a two goal buffer, and the previously well balanced ice tipped in favour of Solihull.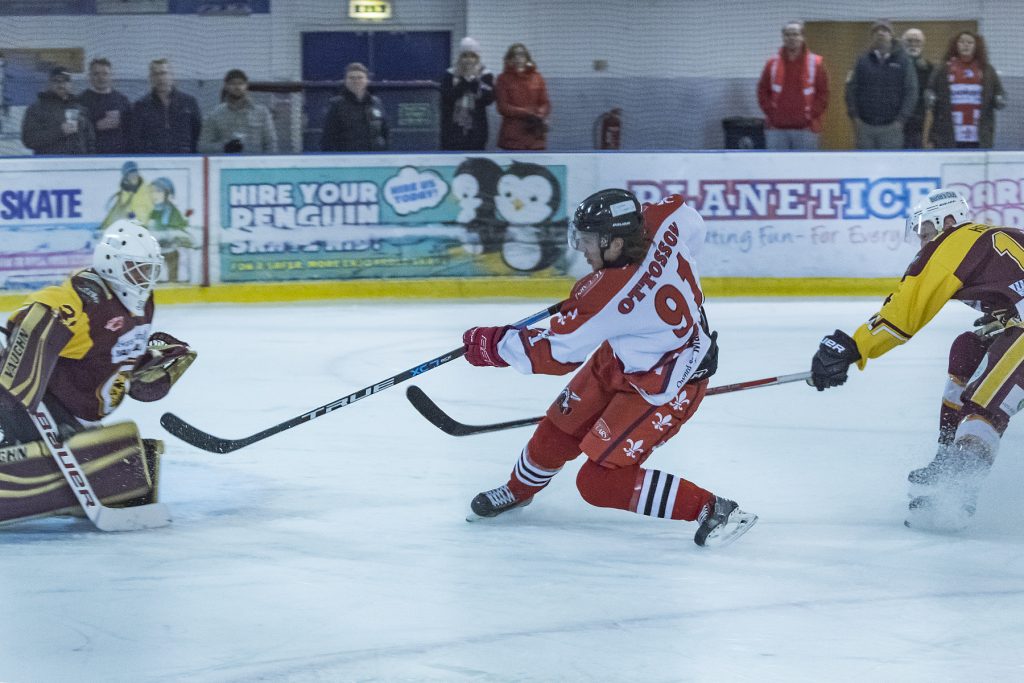 With ten minutes to go Luke Brittle got his second and the Barons fourth goal of the evening as he launched a shot past Richie Lawson and into the roof of the Whitley net. The Warriors came back with their second goal in the final five minutes of the game to give the visitors a little hope of sneaking some reward for their efforts however with Lawson pulled for the extra attacker, when the puck inevitably fell to Solihull it was left to Andy Whitehouse to round things of for the Barons with a final empty net goal.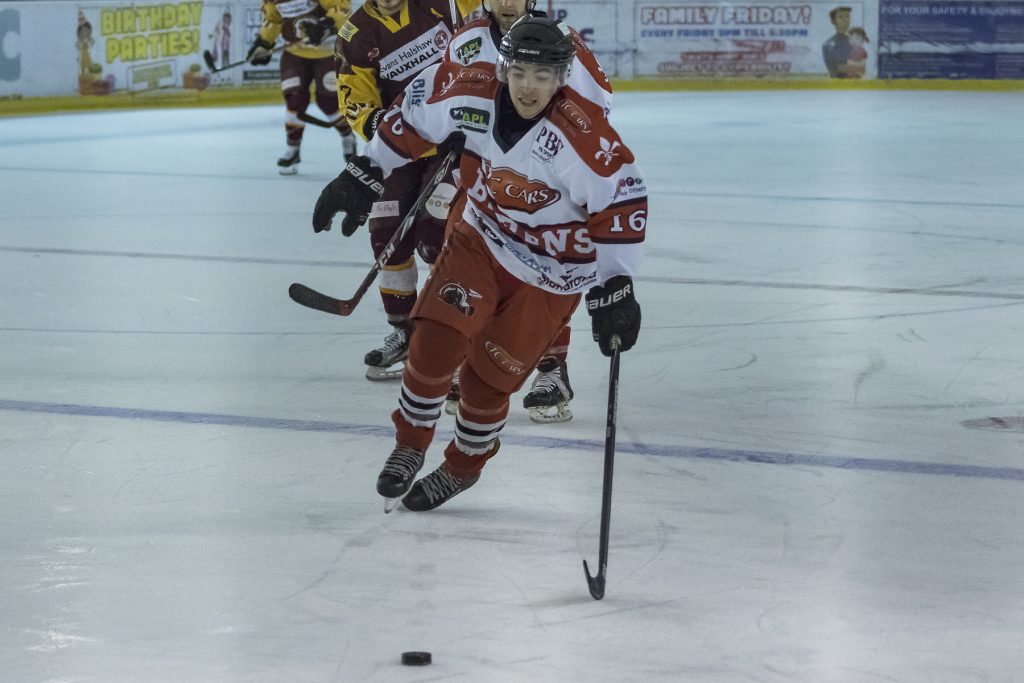 The Barons are once more on home ice this Sunday when they take on the Blackburn Hawks. The two sides last met a few weeks ago in Lancashire with Solihull earning the points with a determined team effort to close down the Hawks who will no doubt be hoping for a reversal of fortune. However with confidence high in the Barons dressing room another great game looks to be on the cards. Face-off 6:00pm.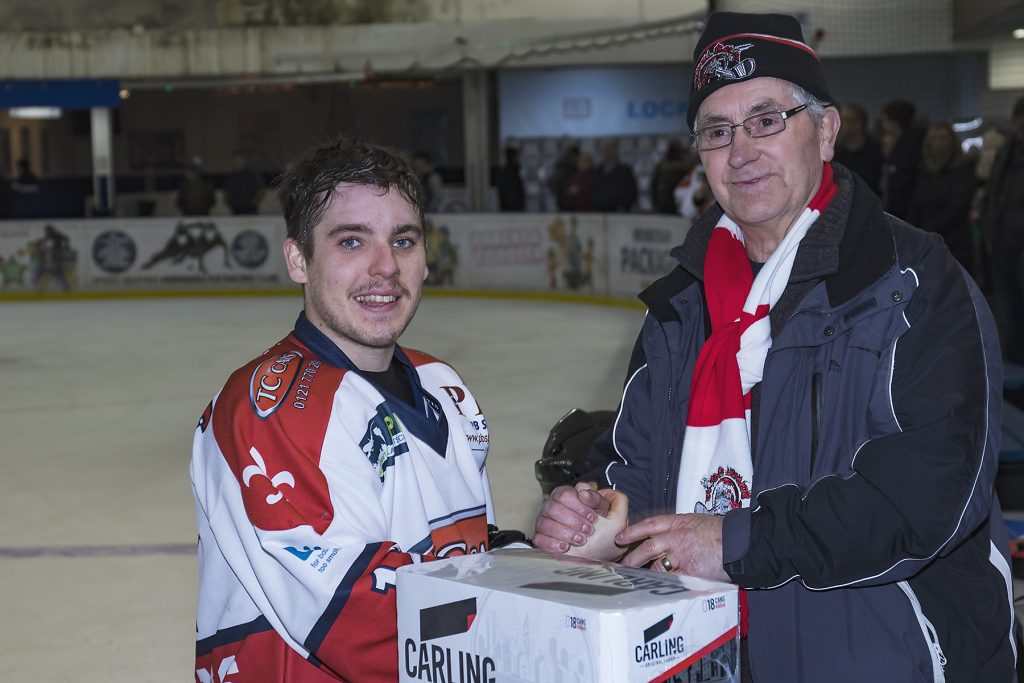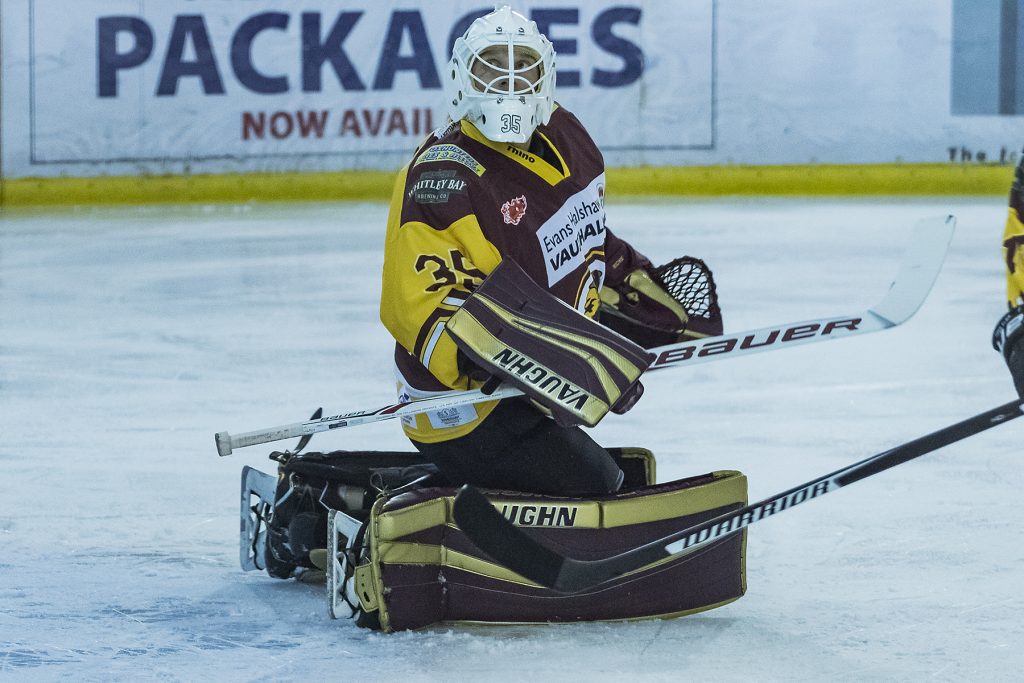 Man of the Match Awards Sponsored by T.C. Cars Ltd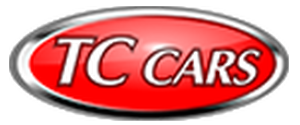 ---
ELSEWHERE IN THE LEAGUE
Dragons 4 : 9 Billingham Stars
Blackburn Hawks 1 : 2 Sheffield Steeldogs
Nottingham Lions 1 : 9 Solway Sharks
Whitley Warriors 2 : 3 Nottingham Lions
Billingham Stars 4 : 6 Hull Pirates
Solway Sharks 2 : 3 Sheffield Steeldogs
---
Next Home Game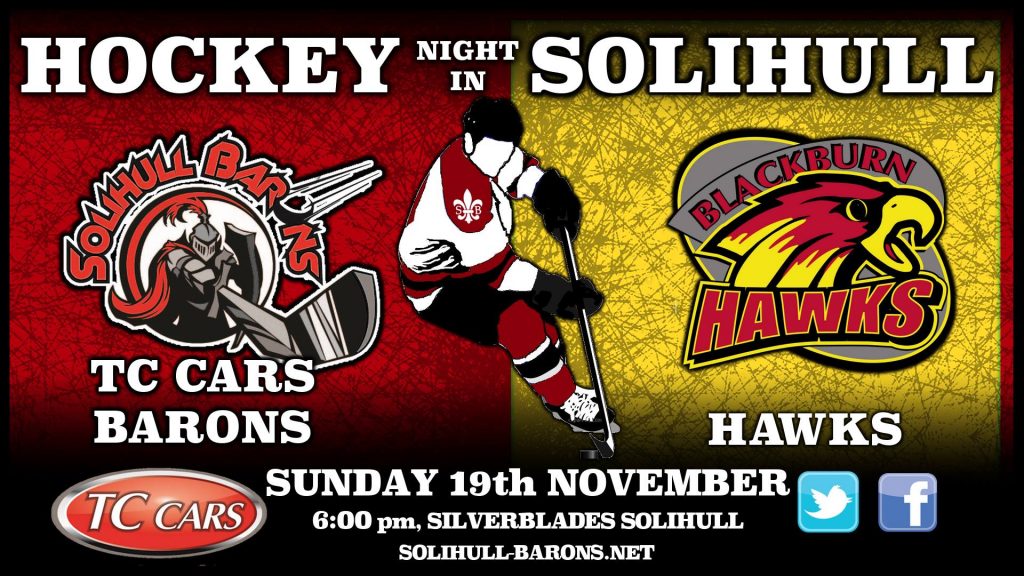 Details
| Date | Time | League | Season |
| --- | --- | --- | --- |
| November 12, 2017 | 6:00 pm | Moralee Division | 2017/18 |
Results
| | | | | |
| --- | --- | --- | --- | --- |
| TC Cars Solihull Barons | 1 | 0 | 4 | 5 |
| Whitley Warriors | 1 | 0 | 1 | 2 |
Whitley Warriors
| Position | G | A | PIM | SA | GA | SV |
| --- | --- | --- | --- | --- | --- | --- |
| | 2 | 3 | 31 | 47 | 4 | 43 |