6
-
3

Recap
Airport Placements Limited Solihull Barons : 6
Sutton Sting : 3
An Airport Placements Solihull Barons squad missing a number of its key players showed character in pulling out an ultimately convincing winning margin over the Sutton Sting in their opening game of the new Morlaee Season.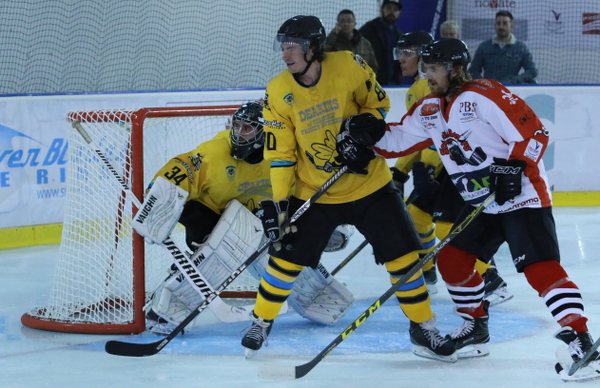 Matt Maurice opened the scoring for the Barons a little before the 5 minute mark, a breakaway through the neutral zone and the puck was calmly slotted under the the Sutton net minder. Within a minute the Barons had doubled their lead as Paul Davies got his first league goal for the Barons with a shot through traffic. The Barons continued to have the upper hand for the remainder of the period but failed to capitalise sending the sides to the dressing room with a scoreline of 2-0 to Solihull.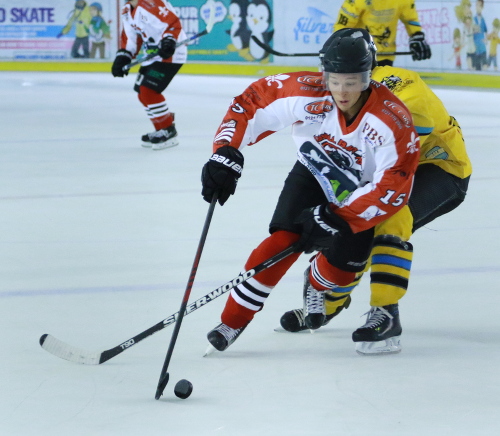 The second period would quickly see the Barons quickly pegged back, Sutton's James Spurr finding Barons netminder Sam Hewitt exposed to give the visitors their first goal of the night. Barons d-man Phil Knight restored the Barons two goal lead with a close in powerplay effort on 33rd minute, though this buffer would last little over a minute before the Sting fought back with their own powerplay goal, Mark Turner doing the damage for the Sheffield based side. By the 38th minute the Sting would set things up with all to play for in the final period as Lloyd Gibson found Scott Morris in acres of space for a well taken equaliser.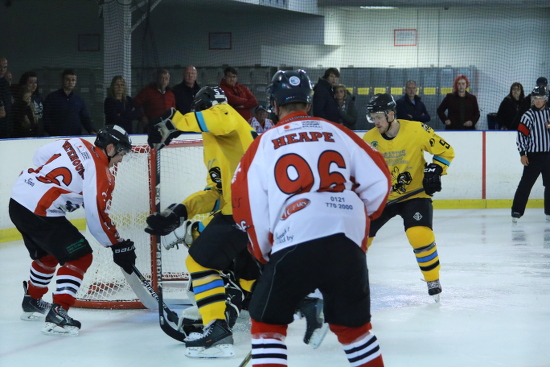 Come the third period it would be Barons who would break the deadlock mid-period as Kieran Papps fired through a crowded defensive zone from the blue line for Solihull's fourth goal. Two minutes later and Ed Eaton gave the Barons the comfort of a two goal cushion, a nicely lofted shot beating Dmitri Zimozdra in the Sutton goal. With two minutes to go Andy Whitehouse rounded off the scoring to give a 6-3 final scoreline.
The Barons now face two road weekends with a short nip up the road to the Telford Tigers this Saturday before taking the long trip north to Whitley for a clash with the Warriors on the 18th September. The team returns to home ice on the 25th September when they take on the Deeside Dragons. Face-off 6:00pm.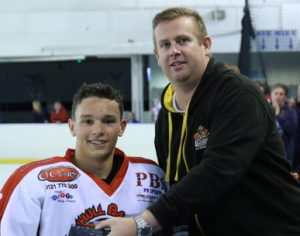 Barons MoM : Matt Maurice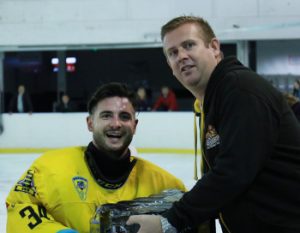 Sting MoM : Dmitri Zimozdra

Elsewhere in the league :
Deeside Dragons 1 : 8 Billingham Stars
Details
| Date | Time | League | Season |
| --- | --- | --- | --- |
| September 4, 2016 | 6:00 pm | Moralee Division | 2016/17 |
Results
| | | | | |
| --- | --- | --- | --- | --- |
| TC Cars Solihull Barons | 2 | 1 | 3 | 6 |
| Sutton Sting | 0 | 3 | 0 | 3 |
Sutton Sting
| Position | G | A | PIM | SA | GA | SV |
| --- | --- | --- | --- | --- | --- | --- |
| | 3 | 4 | 6 | 0 | 0 | 0 |