2
-
4

Recap
Airport Placements Limited Solihull Barons : 2
Solway Sharks : 4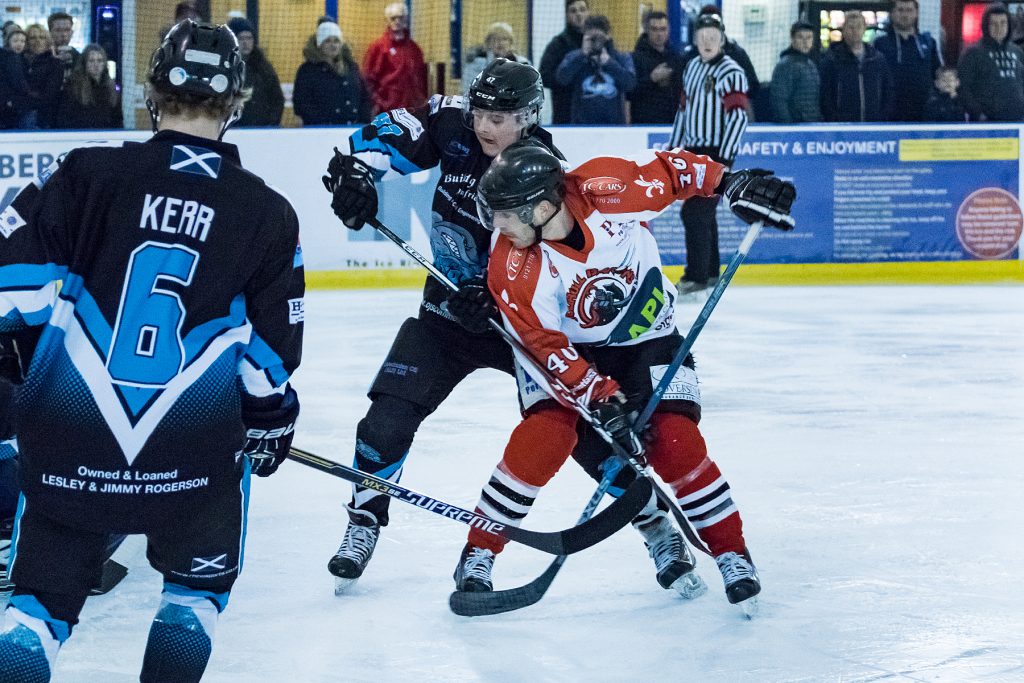 The Airport Placements Limited Solihull Barons became the latest team to fall to league leaders the Solway Sharks on Sunday evening but despite being outplayed in the first period, pulled together and remained in contention until the final minutes of an entertaining game.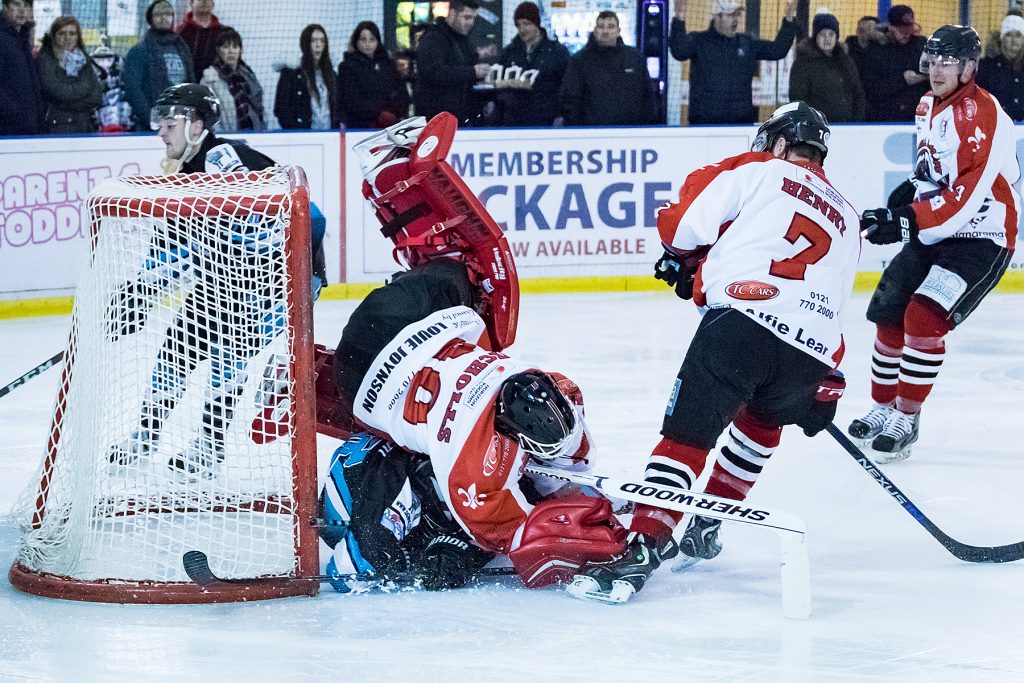 The first period faced off at a fast pace, the Scottish visitors showing why they were the runaway league leaders with a series of rapid plays continually threatening the Barons net. The game remained scoreless however until the twelfth minute as the Barons looked set to shutdown the Sharks first powerplay only for Juraj Senko to find Marc Fowley on the blue line who slotted the puck home with a slapshot from 50 feet away as the penalty was extinguished. The Barons had a few chances to equalise but missed passes and missed goalmouths saw the scoring remain in favour of the visitors as the sides headed to the dressing room.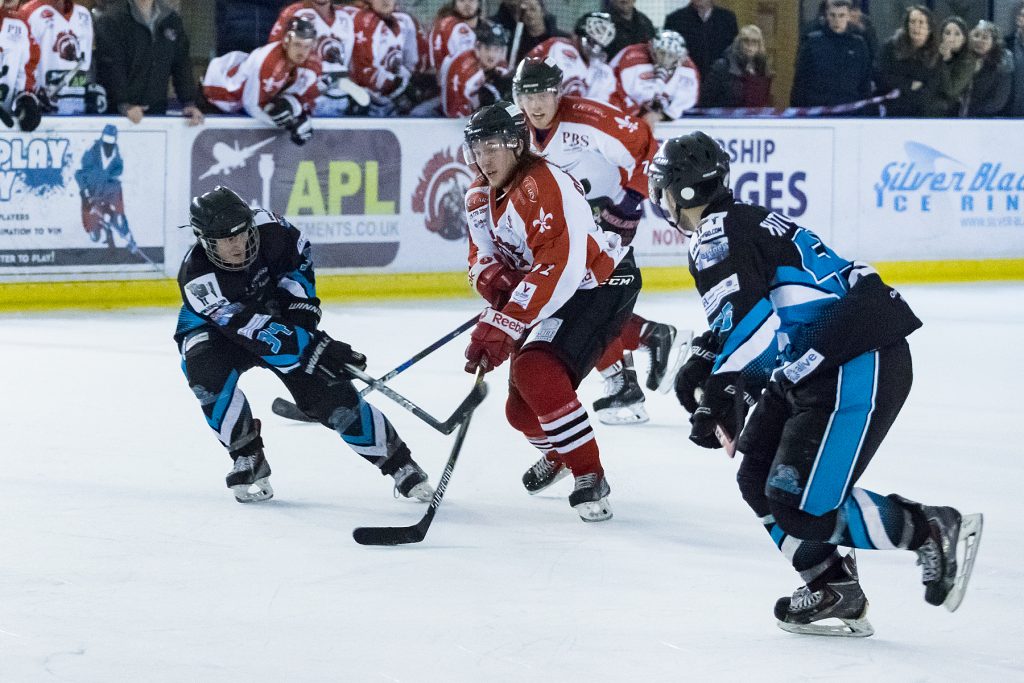 The second period had the Barons quickly back in the game as Joe Henry equalised with a shot from the right of the crease for the equaliser a minute into the period. Within another two minutes the Barons went ahead as Tomas Janak shot above a prone Callum Hepburn in the Solway net to give Solihull the lead. The Solihull lead would last as far as the half hour mark before a Struan Tonnar wrist shot defeated Josh Nicholls and gave the visitors their equaliser to set up a winner takes all final period.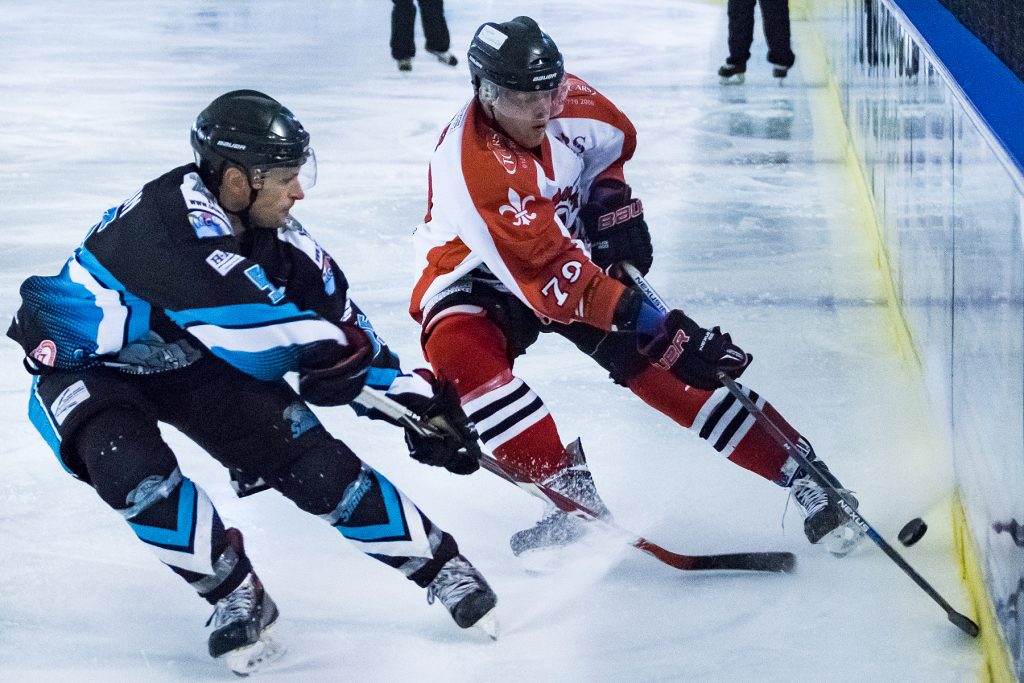 The visitors regained their lead early in the final period – Stuart Andrews finding space round Josh Nicholls outstretched leg for the Sharks goal number three after three minutes of the period. Much of the rest of the period would see the Barons continuing to pressure the Sharks end zone but with the Solway defence keeping the play on the perimeter the score remained in favour of the visitors despite a few good home chances. With two minutes to go the Sharks sealed the tie, Joe Coulter with Solways fourth goal.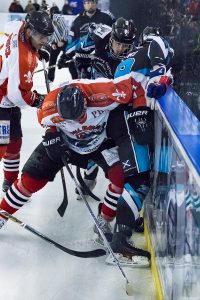 Next weekend the Barons face an away double header. On Saturday the Barons head to Ice Sheffield to take on the Sutton Sting and follow this on Sunday with an away tie at Billingham Stars. The Barons have nearly a month until they return to home ice when the Whitley Warriors make their first visit of the season on 26th February, Face-off 6:00 pm.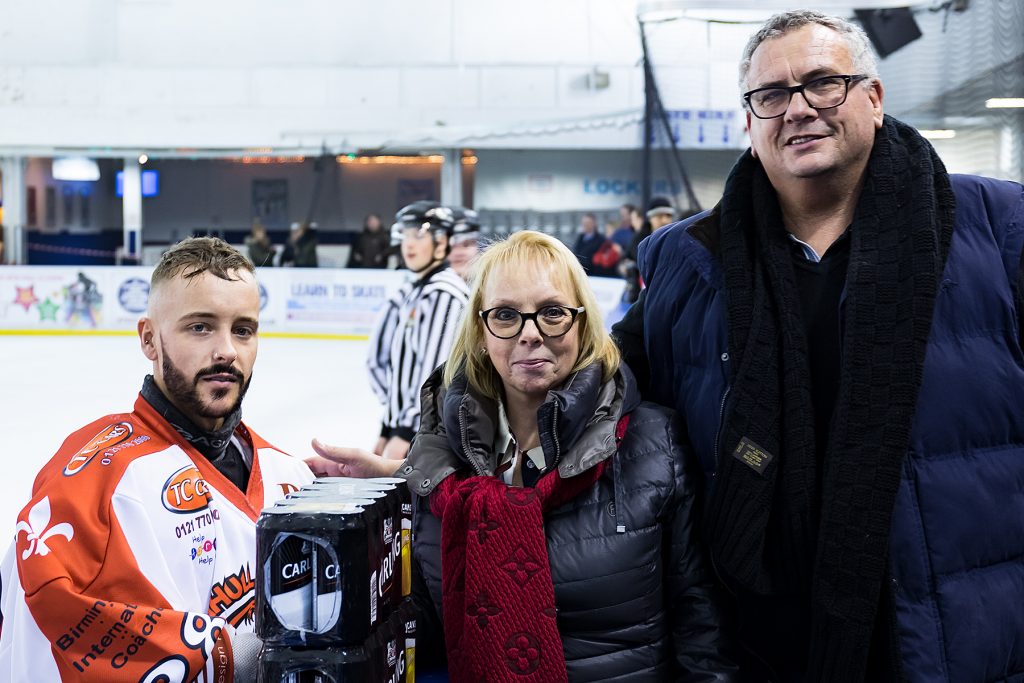 Man of the Match awards sponsored by Knowle Transport

---
Elsewhere in the League
Telford Tigers 2 : 2 Solway Sharks
Whitley Warriors 1 : 3 Billingham Stars
Details
| Date | Time | League | Season |
| --- | --- | --- | --- |
| January 29, 2017 | 6:00 pm | Moralee Division | 2016/17 |
Results
| | | | | |
| --- | --- | --- | --- | --- |
| Solihull Barons | 0 | 2 | 0 | 2 |
| Solway Sharks | 1 | 1 | 2 | 4 |
Solway Sharks
| Position | G | A | PIM | SA | GA | SV |
| --- | --- | --- | --- | --- | --- | --- |
| | 4 | 8 | 4 | 30 | 2 | 28 |