4
-
5

Recap
The TC Cars Solihull Barons sufferred once more from being on the wrong end of a close scoreline following defeat to old rivals the Nottingham Lions on Sunday.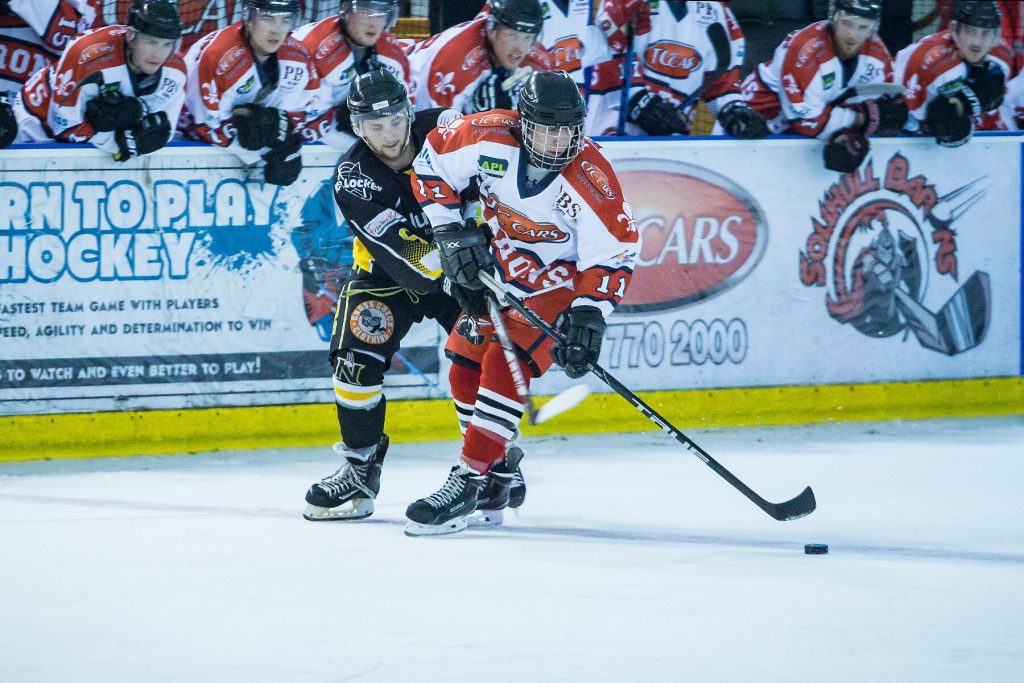 The first period would, as with last week at Telford, see the Barons set themselves up with a significant deficit to claw back. From the puck drop it was Solihull who looked the stronger, skating freely and pressing the Lions net several times with little movement the other way. The Lions defence held strong and when the Barons ran into a screed of penalties in the second ten-minutes which saw them play almost continuously a man down, the Nottingham forwards capitalised.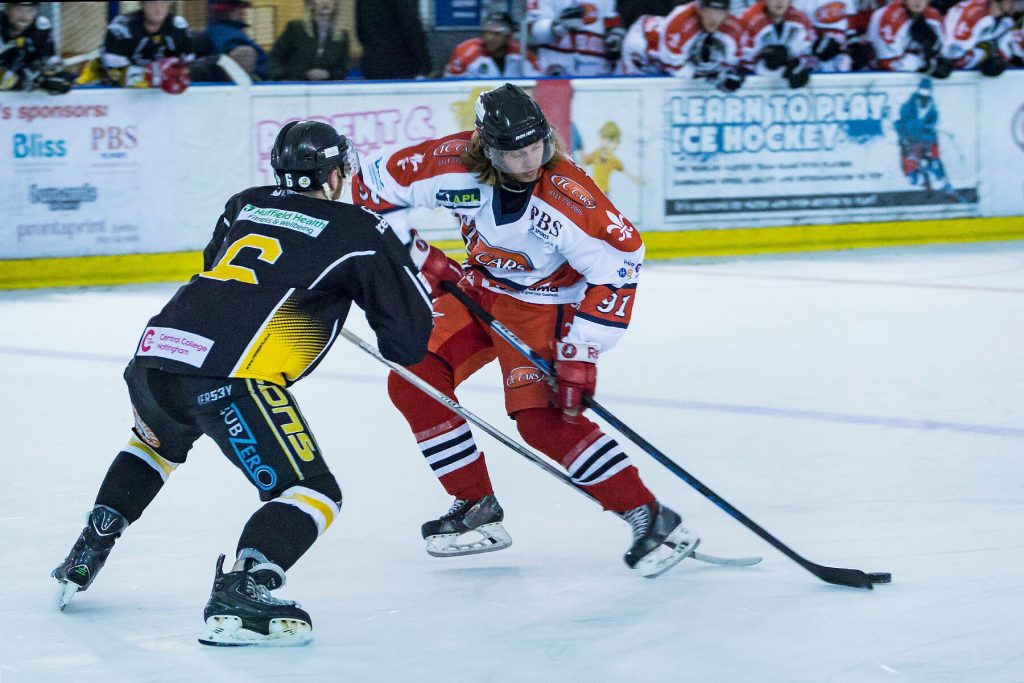 On 11 minutes, the Lions Joe Humphries made the most of the chaos around a melee of skates, legs and sticks in the Barons crease for the opening goal of the evening. Four minutes later and Marc Levers made the most of a man advantage for Nottingham's second, while Ruskin Hughes took a neat breakaway chance to slot the puck through Solihull netminder Daniel Brittle's legs for the visitors third of the evening.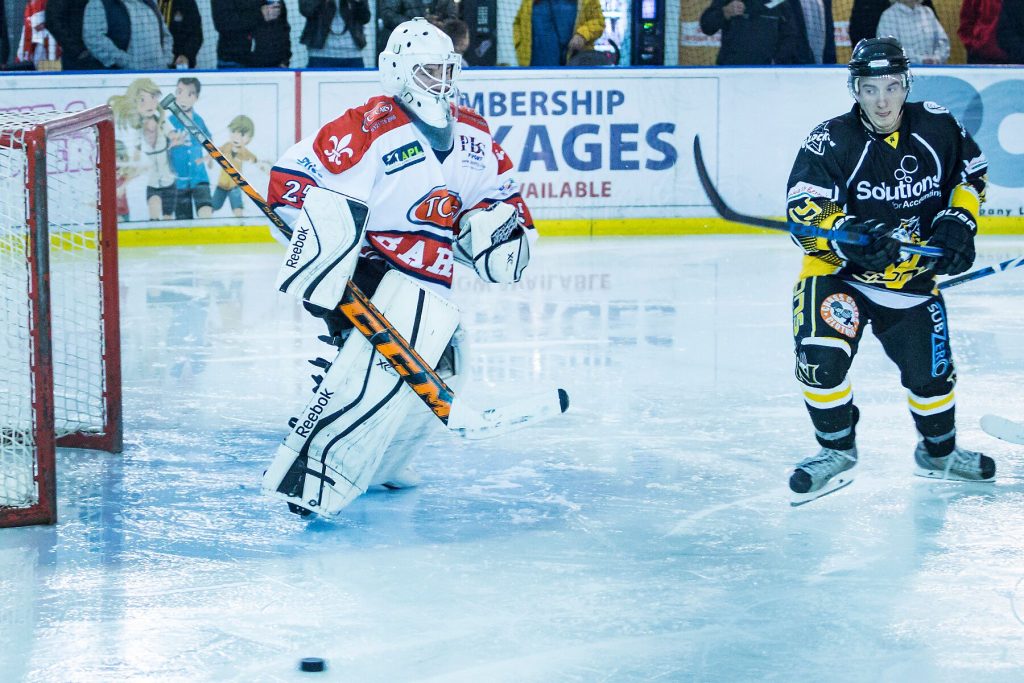 The second period saw the Barons, and particularly Niklas Ottosson, start sharply – the Swedish forward scoring two short handed goals in the space of 15 seconds within a minute of the restart to bring the Barons very much back into the game. While the Lions would strike back via Jakob Pniok to restore a two goal buffer the home side were now playing with more discipline and more zip which would be rewarded with goals, first from Ed Eaton who was picked up in clear ice in front of goal for the Barons third while Niklas Ottosson woud tap in his hat-trick earning goal from a few feet out to tie things up ahead of the final period.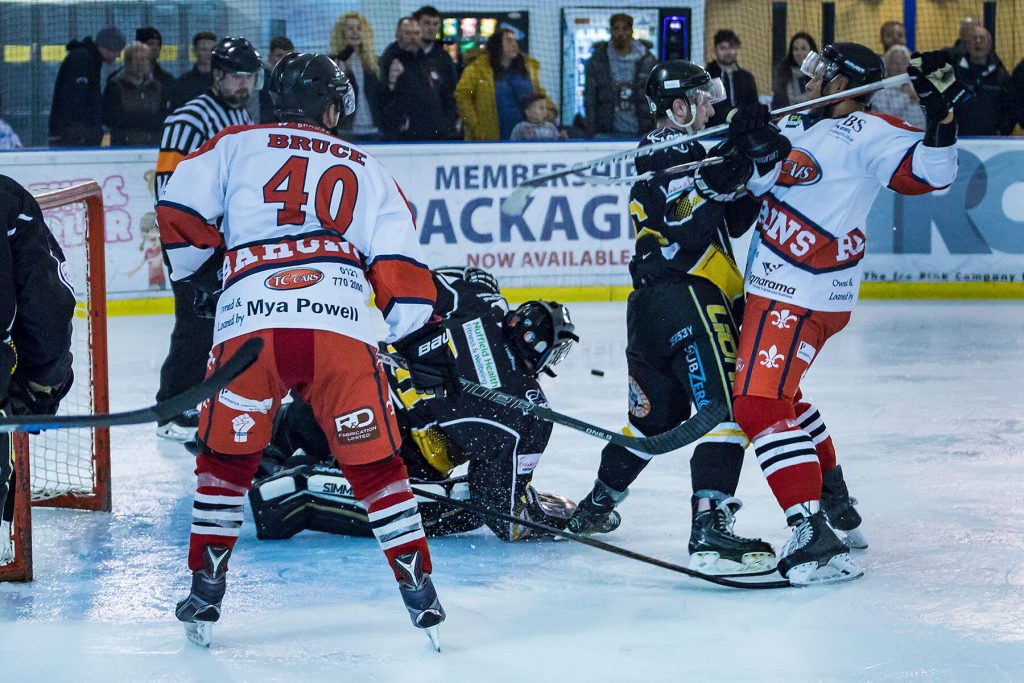 The final 20 minutes saw both sides taking their chances however it would ironically be ex-Baron and Lions new boy Richard Slater – Solihull's third most prolific scorer of all time – who would get the winning goal to see the Barons go down once more to narrow defeat.
The Barons are back on home ice this upcoming Sunday when they take on ex-EPL side the Hull Pirates. The two sides have met once so far this season, with Solihull earning the points in a closely fought tie so more of the same should be on offer this weekend. Face-off 6:00pm.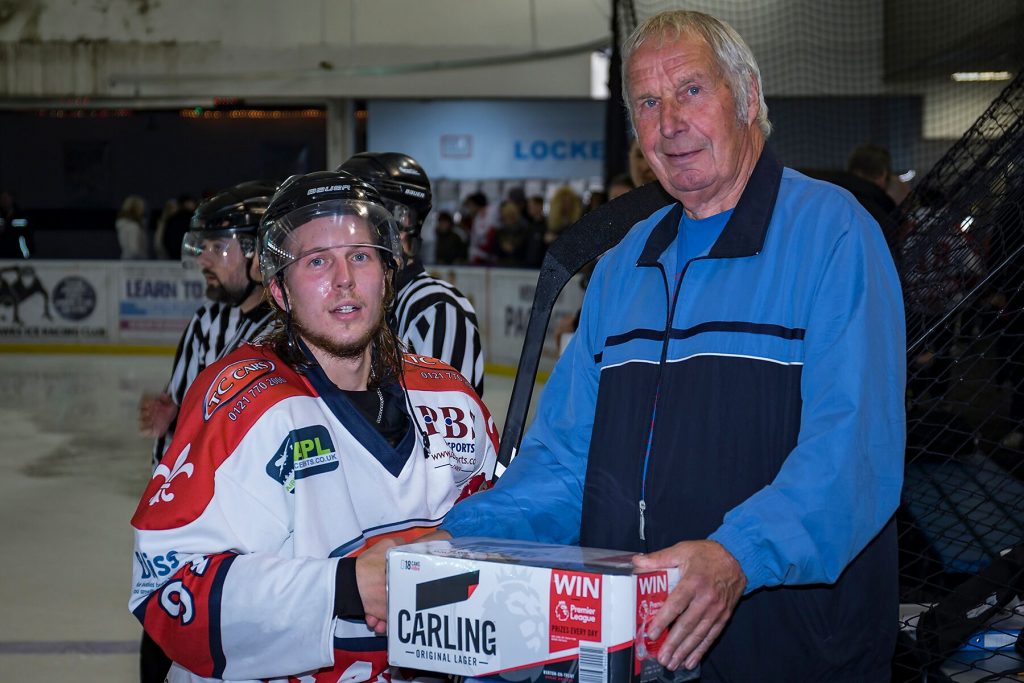 Man of the Match Awards Sponsored by TC Cars LTD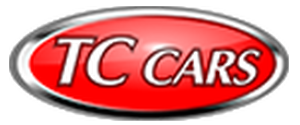 ---
ELSEWHERE IN THE LEAGUE
Sheffield Steeldogs 7 : 4 Billingham Street
Telford Tigers 7 : 0 Blackburn Hawks
Hull Pirates 11 : 1 Billingham Stars
Whitley Warriors 3 : 6 Telford Tigers
---
NEXT HOME GAME
Details
| Date | Time | League | Season |
| --- | --- | --- | --- |
| October 8, 2017 | 6:00 pm | Moralee Division | 2017/18 |
Results
| | | | | |
| --- | --- | --- | --- | --- |
| TC Cars Solihull Barons | 0 | 4 | 0 | 4 |
| Nottingham Lions | 3 | 1 | 1 | 5 |
Nottingham Lions
| Position | G | A | PIM | SA | GA | SV |
| --- | --- | --- | --- | --- | --- | --- |
| | 5 | 8 | 4 | 49 | 4 | 45 |