2
-
4

Recap
BARONS Fall to SHOOTING STARS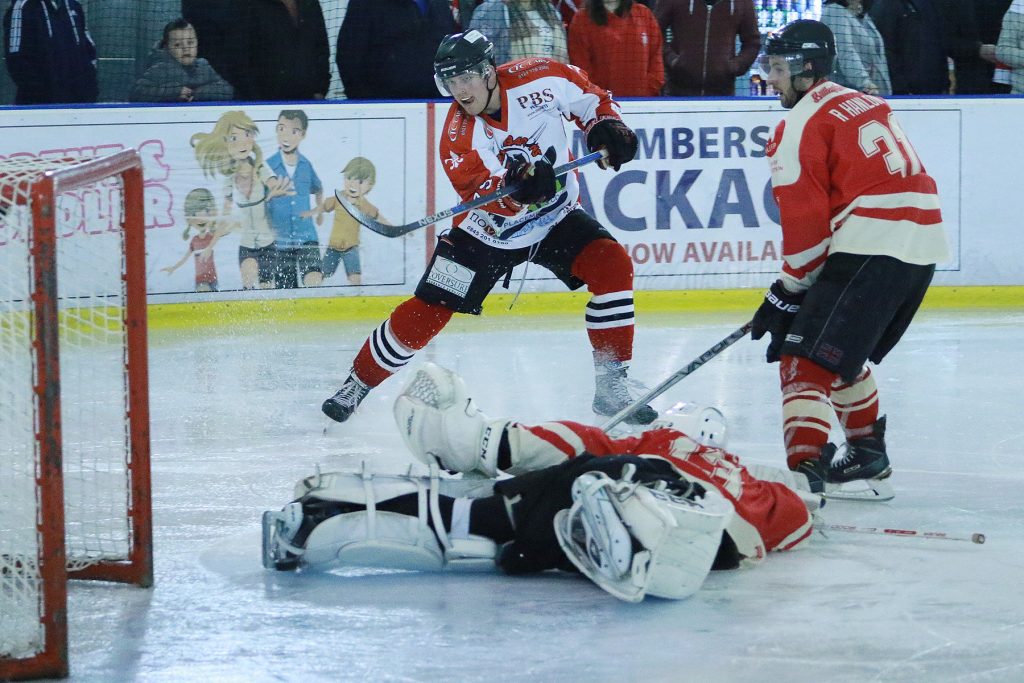 AIRPORT PLACEMENTS LIMITED SOLIHULL BARONS : 2
BILLINGHAM STARS : 4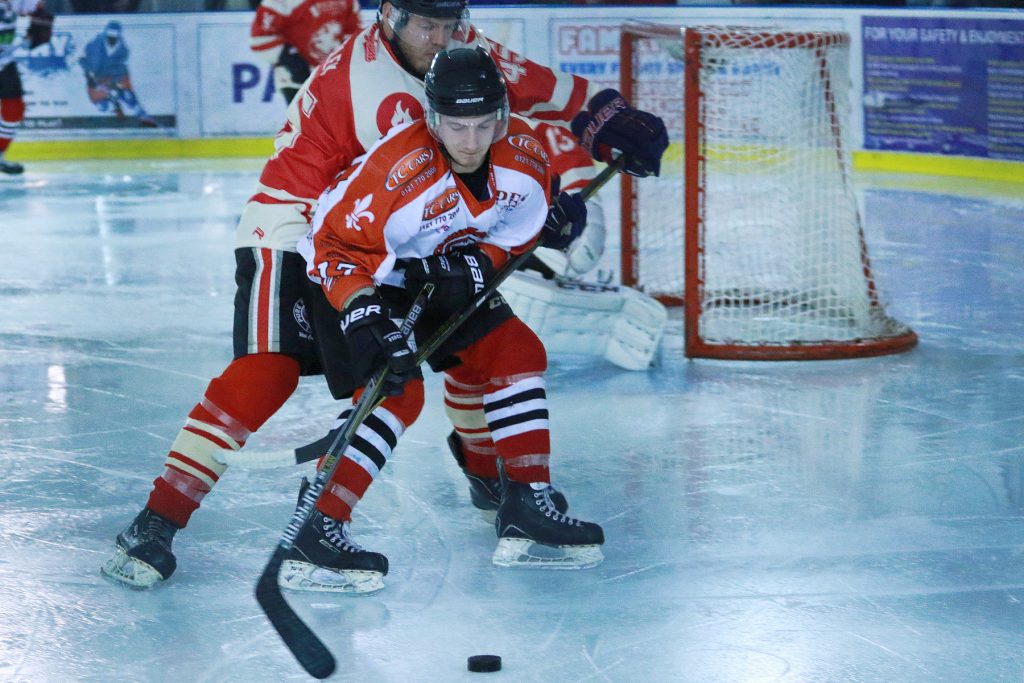 With the Billingham Stars arriving at Solihull, secure in second place in the league but coming off the back of a poor showing the previous evening against the Blackburn Hawks, the Teesiders stepped onto the Hobs Moat ice with a point to prove against the APL Solihull Barons.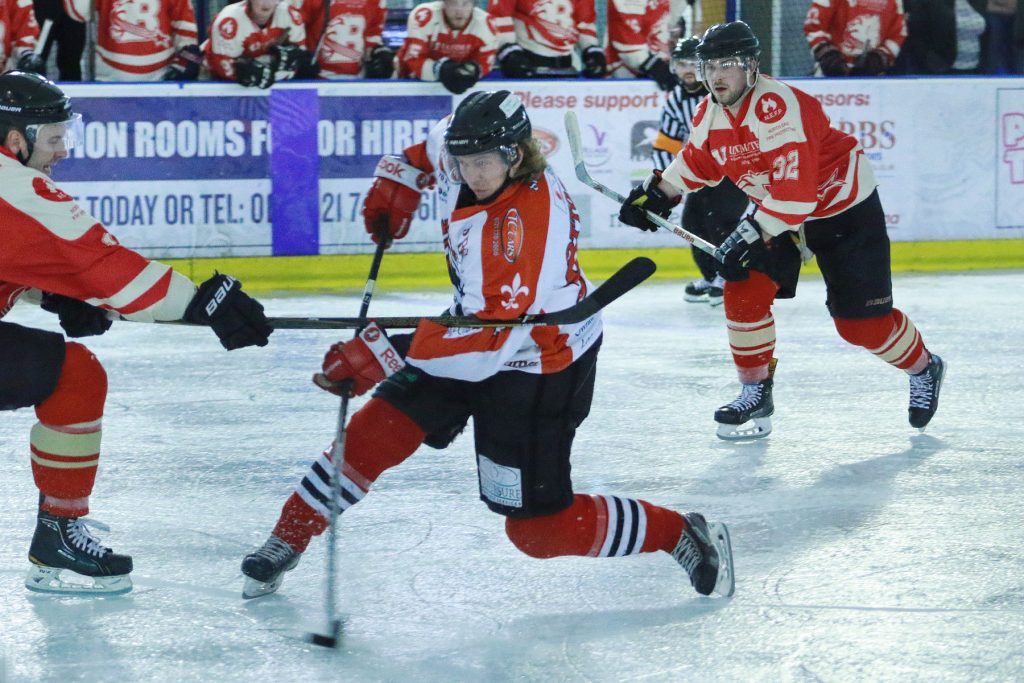 The first period would see both sides with their chances but in reality it was the visitors who had by far the better opportunite with much more pressure close in on the Solihull goal and the Barons riding their luck more than once in the first twenty. The Barons attacking options were more limited and tended to come from range rather than the chaos around a crowded goal crease. It was not unexpected therfore when the visitors went in front with just over a minute of the period to go, James Moss slotting home from close range following a turnover in the Barons end.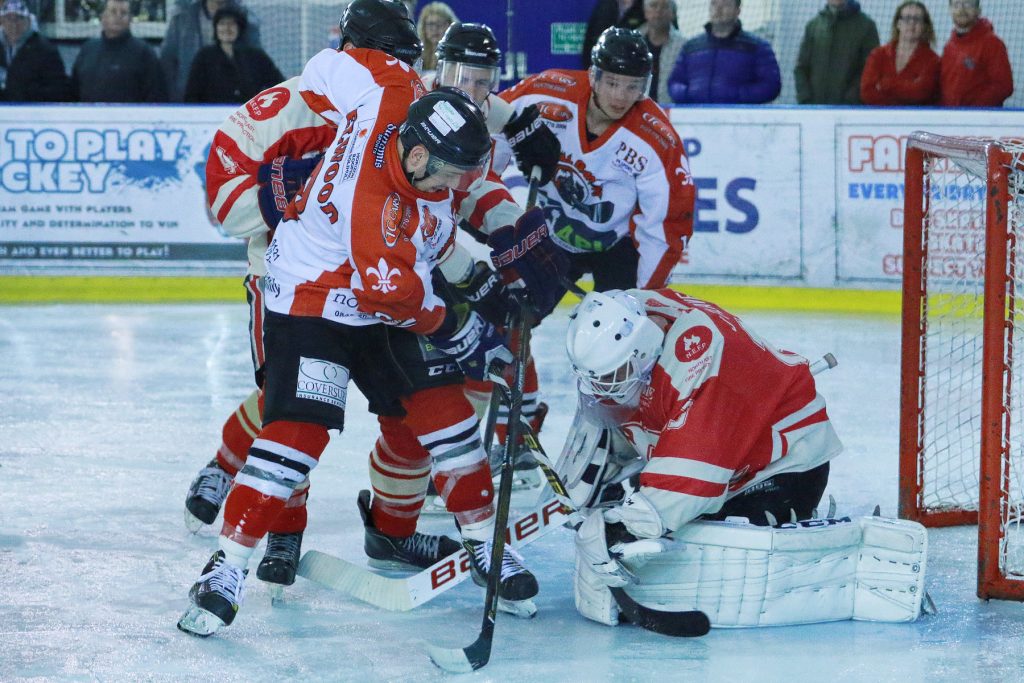 The second period would prove stronger for the Barons. Four minutes in and Rich Slater pucked up a pass from Tom Soar in the left hand circle before calmly firing the puck into the roof of the Billingham net for the equaliser. The sides would continue to trade shots with the Barons generally having the edge and this was witnessed by Tom Soar getting the go-ahead goal five minutes from the period end. The 40 minute slot was marked with some minor handbags after Niklas Ottosson was knocked to the ground after skating in on the Billingham goal to force a puck freeze by James Flavell in the Billingham net.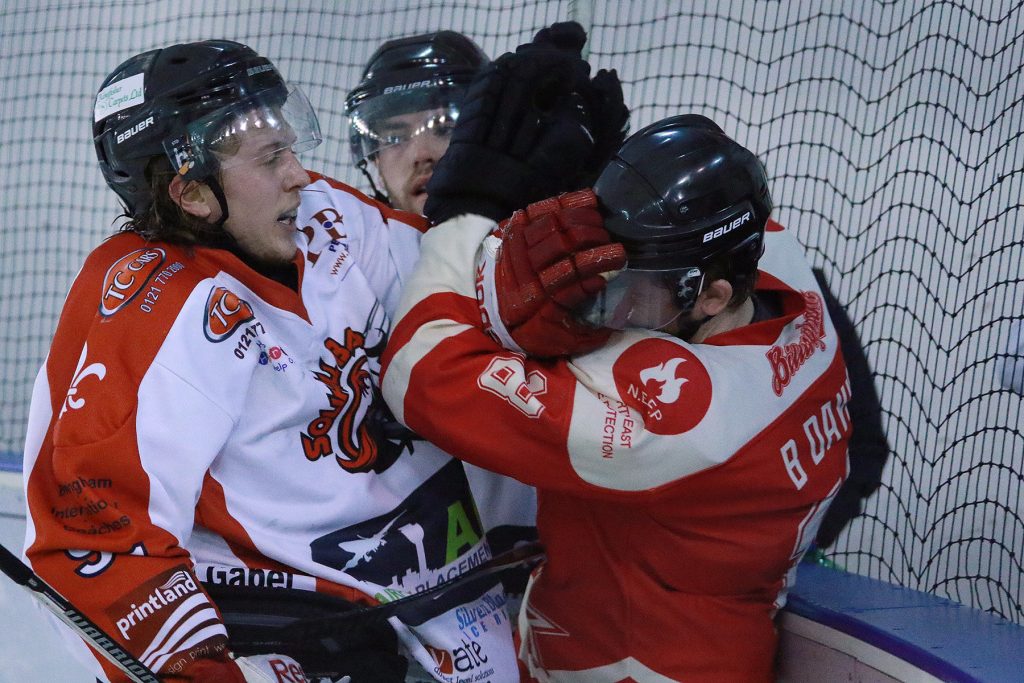 The final period saw the visitors quickly work their way back into the game with James Moss getting his second goal of the game five minutes into the period to bring the scoreline to 2-2 and this would be quickly followed by further Stars goals from Jack Watson and Callum Davies to see the Barons denied any share of the points.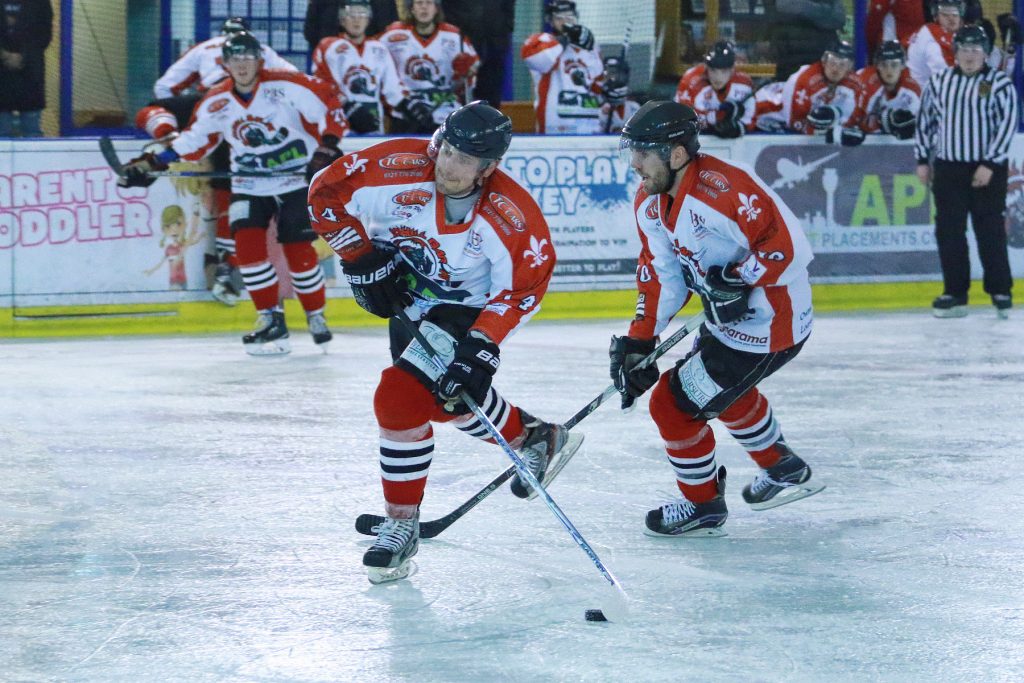 The Barons now face a weekend on the road with away ties at Solway Sharks on Saturday, followed by a visit to Blackburn Hawks on Sunday. The Barons final game of the league season will follow at Solihull on Sunday the 26th March when they once more face the Blackburn Hawks in a tie which could yet be crucial for both sides play-off hopes.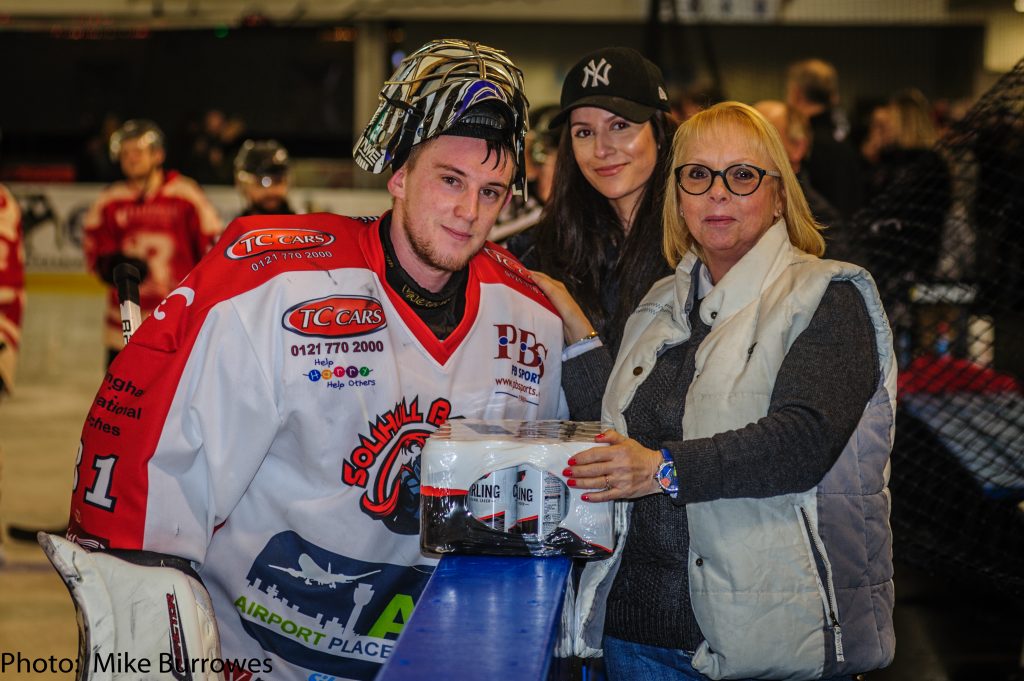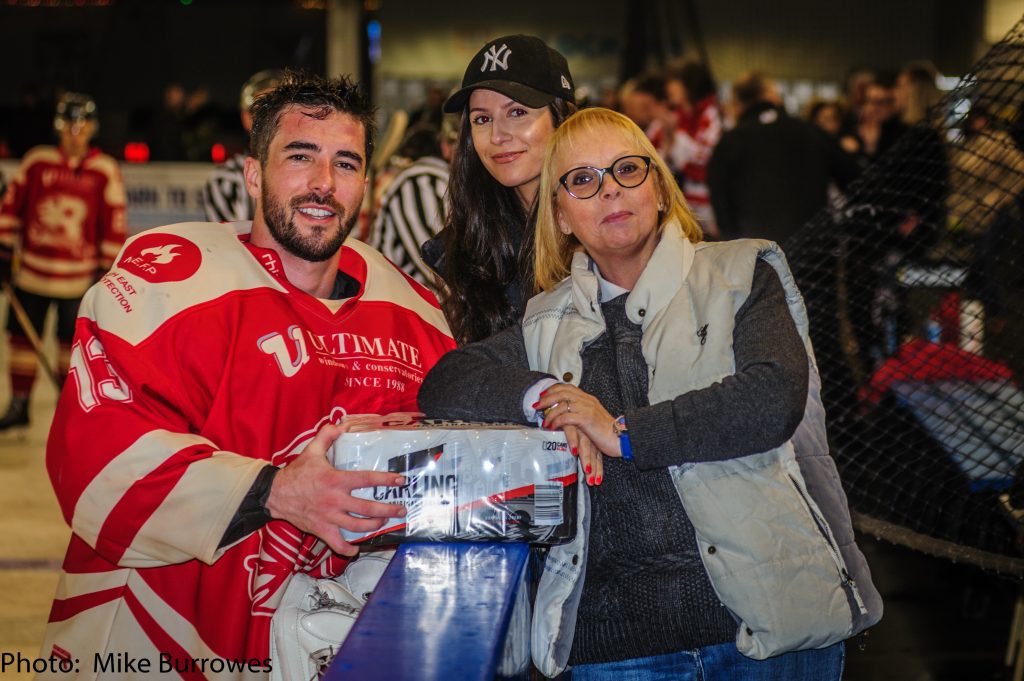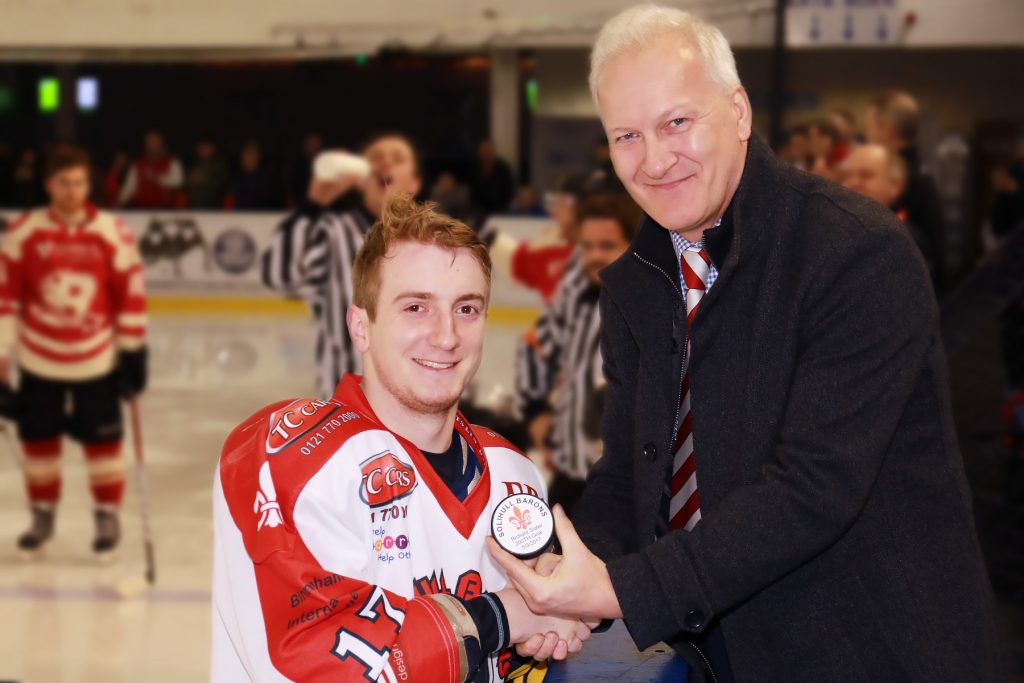 ---
ELSEWHERE IN THE LEAGUE
Sutton Sting : 2 – 3 : Telford Tigers
Deeside Dragons : 8 – 2 : Whitley Warriors
Blackburn Hawks : 6 – 3 : Solway Sharks
Billingham Stars : 3 – 5 : Blackburn Hawks
---
BARONS NEXT HOME GAME
Sunday 26th March, 6:00 pm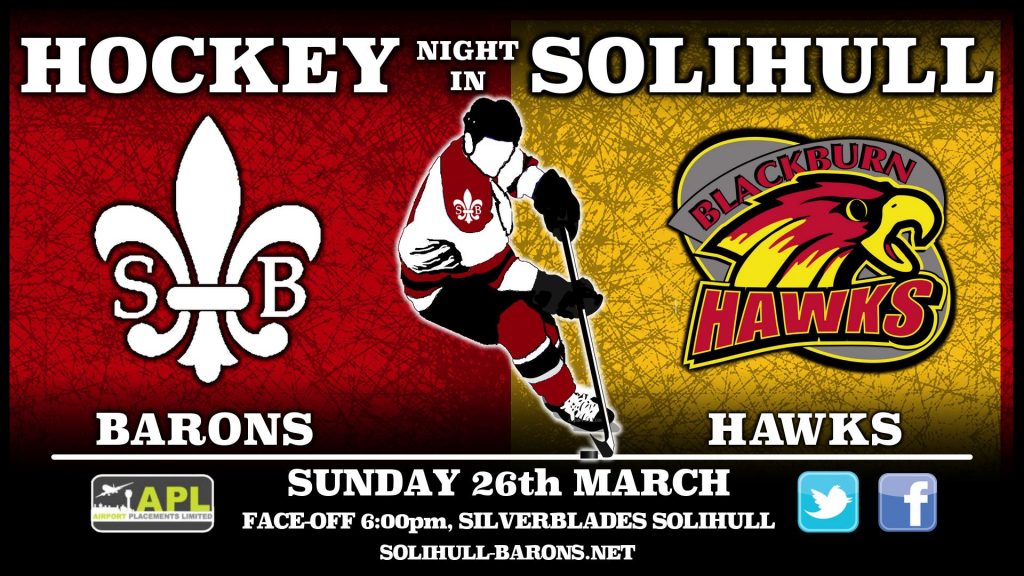 Details
| Date | Time | League | Season |
| --- | --- | --- | --- |
| March 12, 2017 | 6:00 pm | Moralee Division | 2016/17 |
Results
| | | | | |
| --- | --- | --- | --- | --- |
| Solihull Barons | 0 | 2 | 0 | 2 |
| Billingham Stars | 1 | 0 | 3 | 4 |
Billingham Stars
| Position | G | A | PIM | SA | GA | SV |
| --- | --- | --- | --- | --- | --- | --- |
| | 4 | 6 | 18 | 57 | 2 | 55 |