6
-
3

Recap
The Direct Taxis Solihull Barons capped off a productive weekend with a well earned win over the previously undefeated league leaders, the Solway Sharks, on Sunday evening.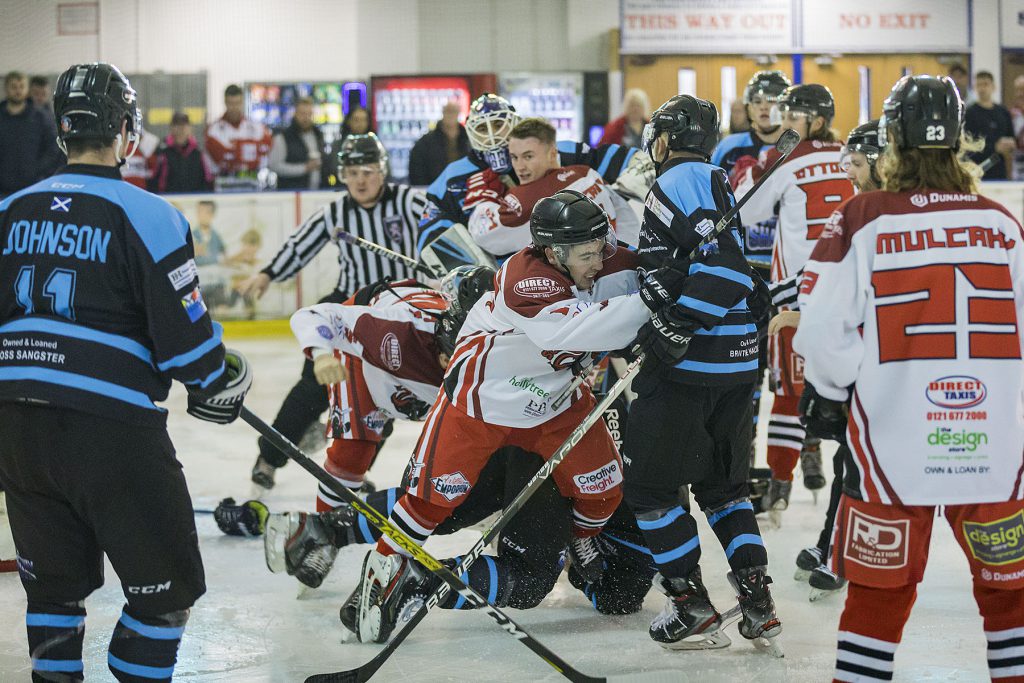 The game was barely two minutes old before the Sharks Richard Bentham took offence at Phil Mulcahy and got a bit rough before Matt Maurice intervened. The resulting powerplay was capitalised on by James Smith with a wrap around goal to give Solihull the early lead. Despite this, the Barons would enter a spell of being unable to clear their lines against a strong Sharks offence and this pressure, bolstered by a couple of powerplays, was converted into an equaliser after eight minutes and then a go-ahead goal three minutes later, Kieran Hair and Michael Thomson with the goals for Solway. After 14 minutes Tom Soar would bring things back level for the Barons with a delayed penalty shot in from the left. The period would continue to see end to end hockey but the score would remain finely balanced on two goals apiece.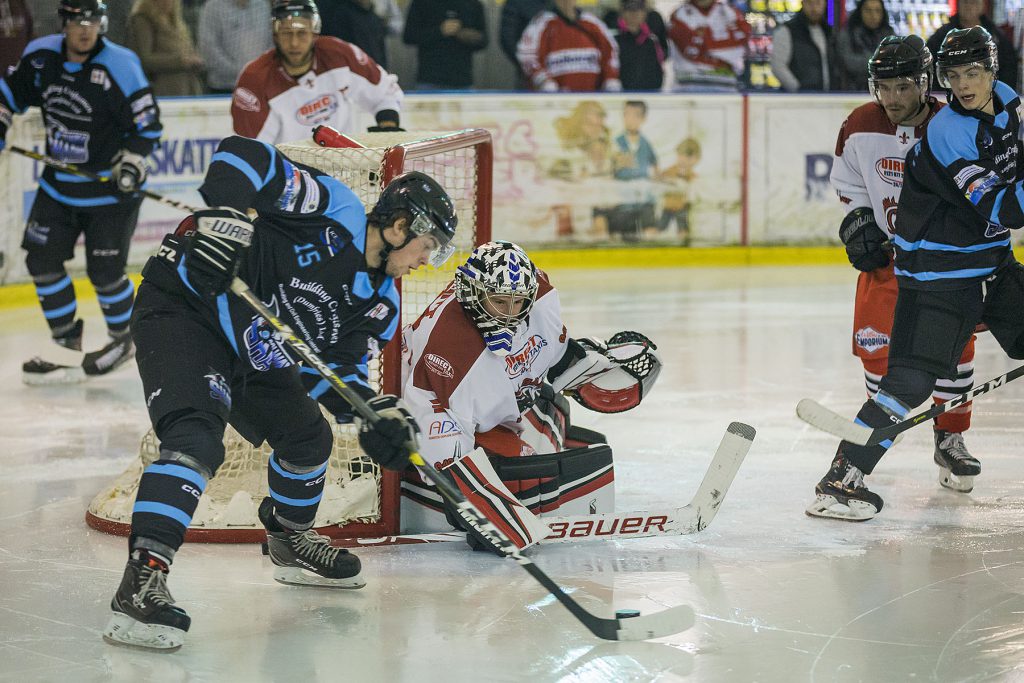 This balance was upset early in the second as Tom Soar once more tapped in from a James Smith rebound with only 30 seconds gone. As the second period went on, the intensity rose and the game became more fractious with penalties to both sides. The lull in scoring was broken with three minutes of the period to go, Tom Soar extending the Barons lead to two goals with a neatly taken powerplay goal from a little inside the blue line.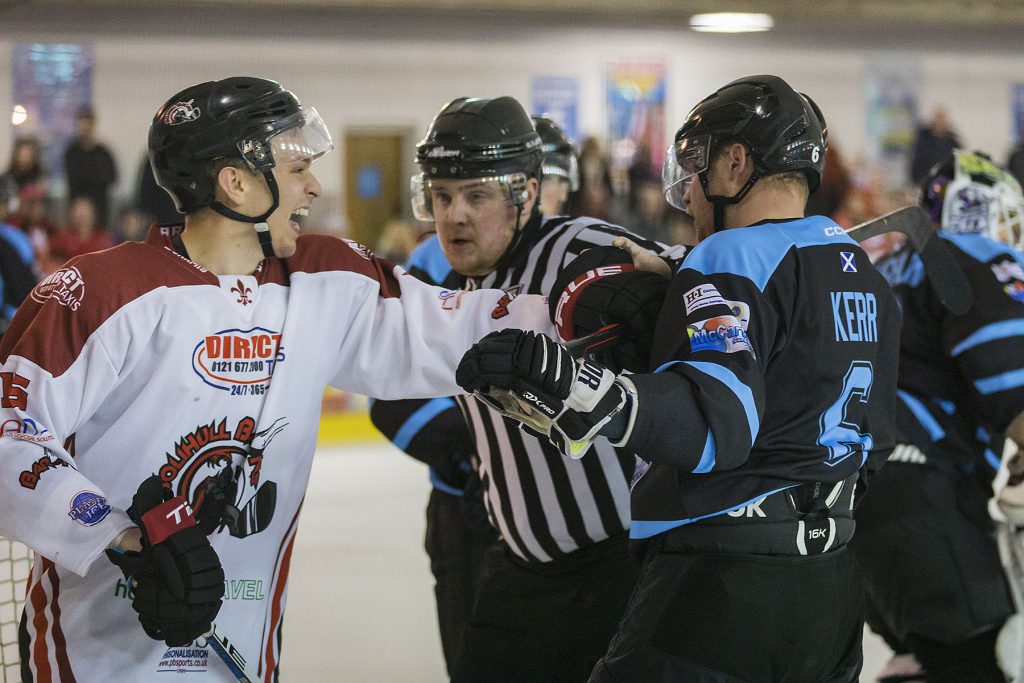 As with the second, it would once more be the Barons Tom Soar, who grabbed the early opportunity in the third with a close in effort after just over a minute. The Sharks pulled a goal back via Scott Henderson with exactly ten minutes still on the clock. This lead to a nervous spell for the Barons, the Sharks largely encamped in the Solihull end and Sam Hewitt having to be at his very best to thwart the Scots' efforts. With a minute to go however a short handed Sharks, having pushed all their assets forward, fell victim to Matt Maurice seizing the rubber and racing up the ice to slot home between the legs of Sharks goalie Jordan McLaughlin to seal the win.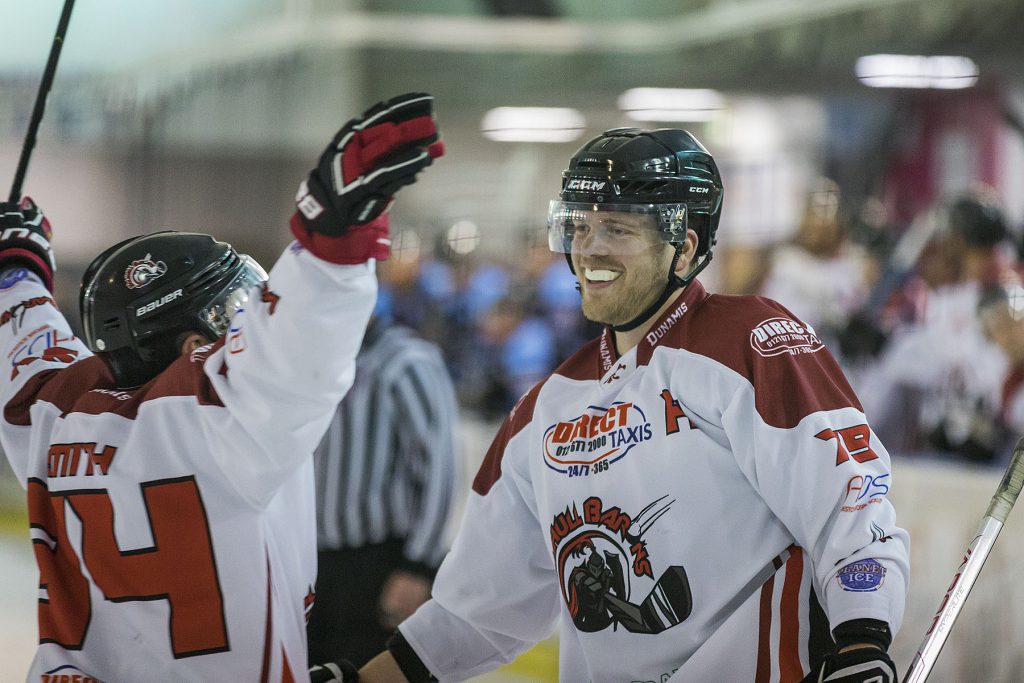 The Barons are on the road this weekend when they make the trip up to Billingham to take on the Stars on Sunday before playing host to Moralee newcomers, the Widnes Wild, a week later, 24th October. Face off 5.30pm. If you are interested in joining the team on the coach to Billingham, please contact us via solihullbarons@gmail.com to check availability.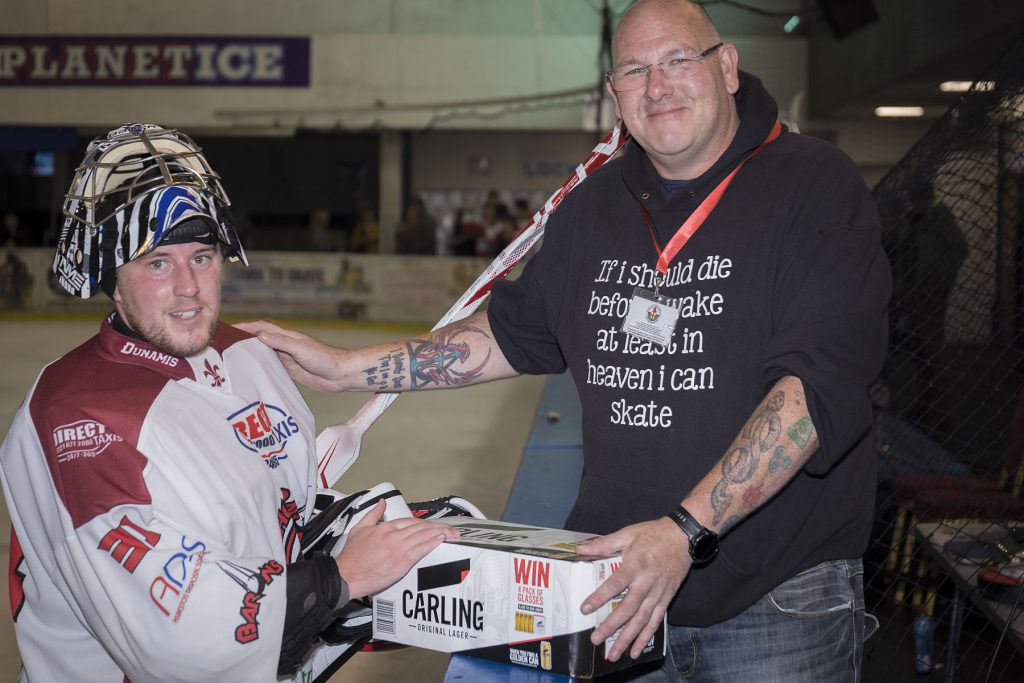 Barons Man of the Match, Sam Hewitt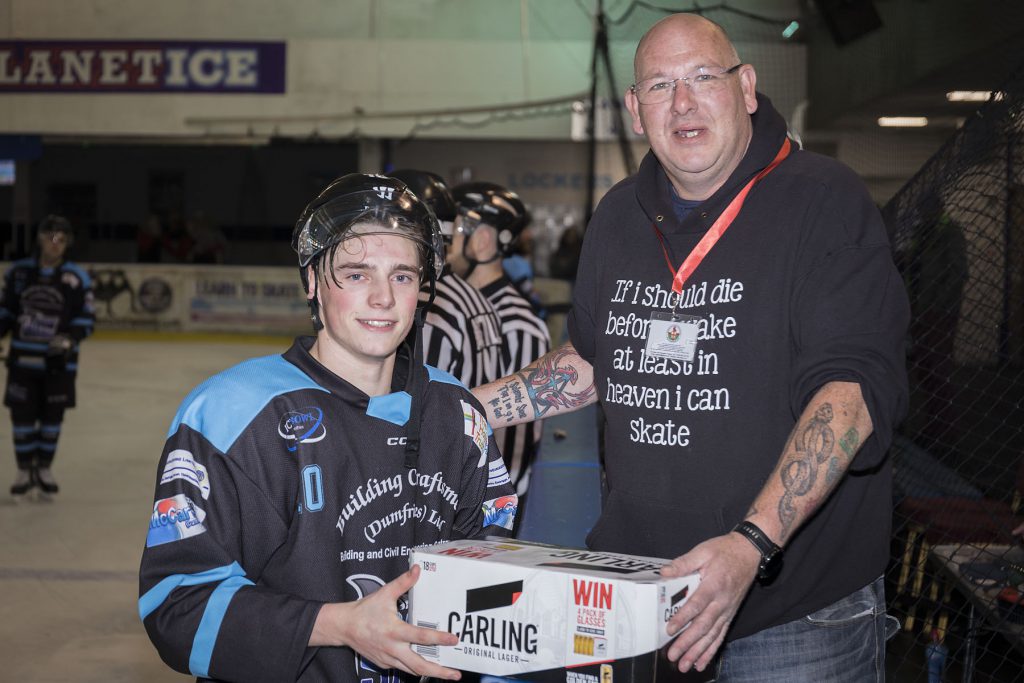 Sharks Man of the Match, Liam Stenton
Details
| Date | Time | League | Season |
| --- | --- | --- | --- |
| October 10, 2021 | 5:30 pm | Division 1 | 2021/22 |
Results
| | | | | |
| --- | --- | --- | --- | --- |
| Solihull Barons | 2 | 2 | 2 | 6 |
| Solway Sharks | 2 | 0 | 1 | 3 |
Solway Sharks
| Position | G | A | PIM | SA | GA | SV |
| --- | --- | --- | --- | --- | --- | --- |
| | 3 | 3 | 24 | 34 | 6 | 28 |