5
-
2

Recap
The TC Cars Solihull Barons rounded off their National League Ice Hockey campaign with defeat by the Sheffield Steeldogs over two-legs in the play-off Semi-Finals over the weekend. Few however could realistically be too disheartened in a campaign which, despite seeing the Barons lose 7 of their first 10 games saw the team picking up momentum as the season progressed and ultimately saw Solihull emerge as one of the best traditional national league sides in the country.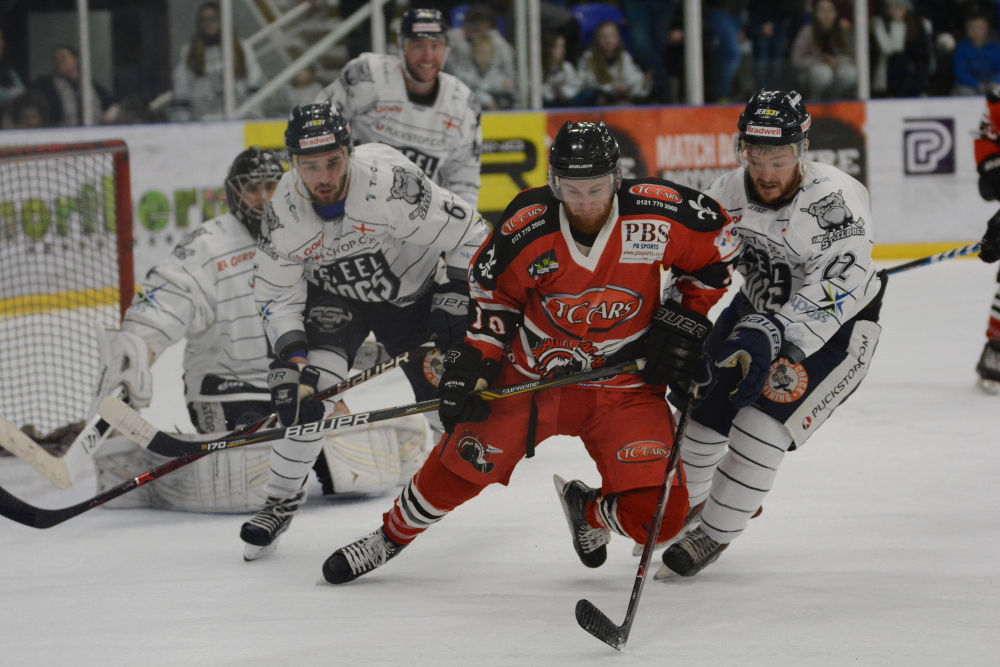 On Saturday the Barons had narrowly lost out by the odd goal in seven in a very closely fought tie at Hobs Moat before the two sides reconvened at Ice Sheffield on Sunday for the return fixture.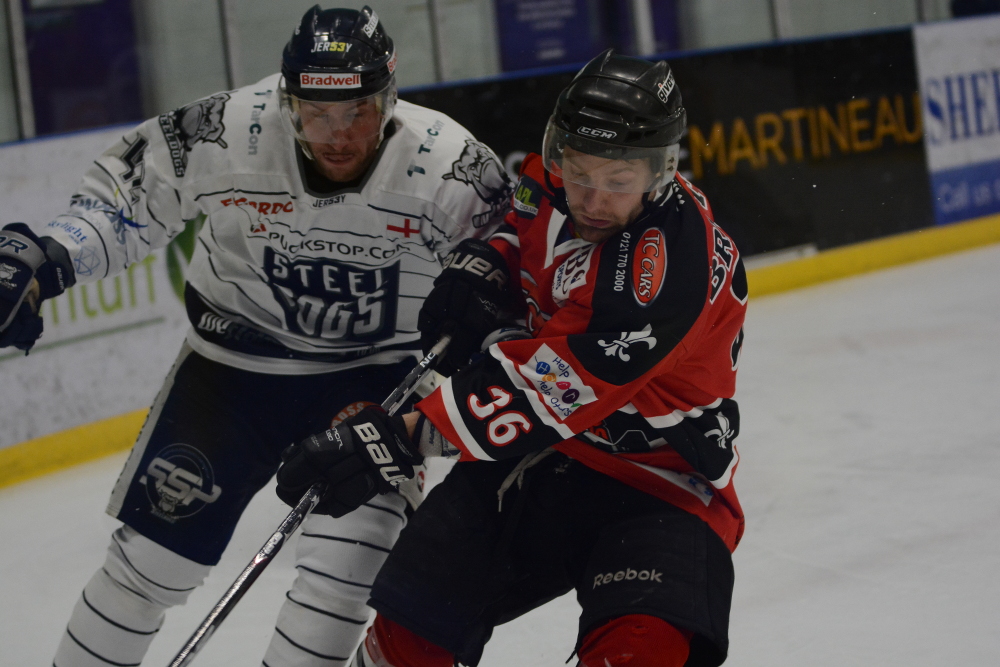 The first period saw both sides with plenty of opportunities however this was coupled to a wariness to give away an early goal and the period looked as though it would remain scoreless. As the first twenty ticked down Milan Korean had other ideas and slotted the puck home on a delayed penalty to give the Steeldogs the advantage.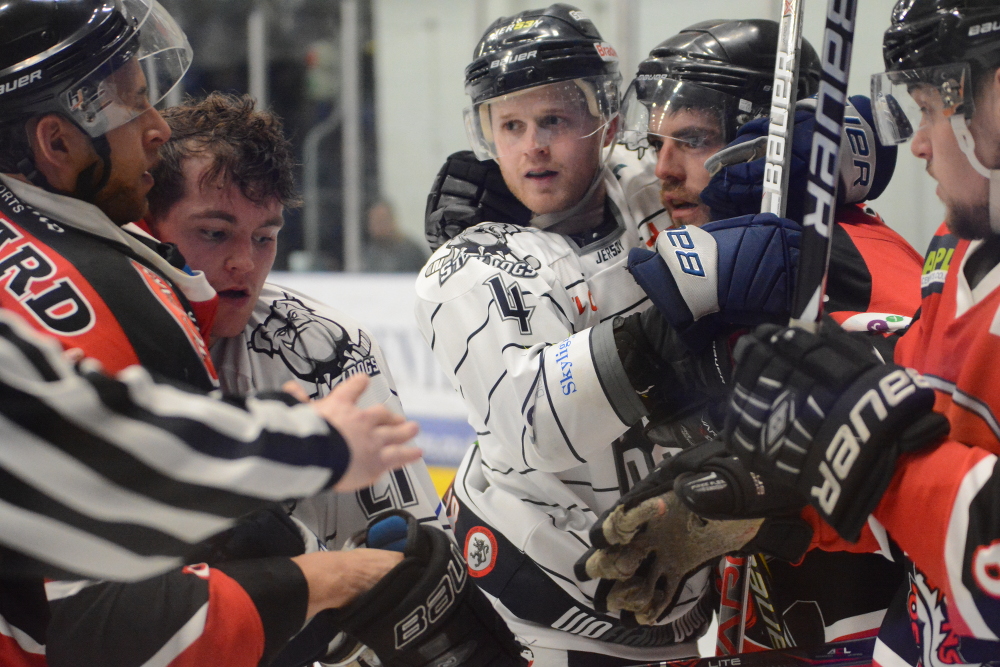 In the second period, the Barons were quick to level up and get some reward for their efforts, Tom Soar getting the equaliser after twenty-five minutes. Despite some extremely strong and committed play from the Barons, the home side unfortunately eased out their advantage with three further goals to make the ice very tilted for the final period.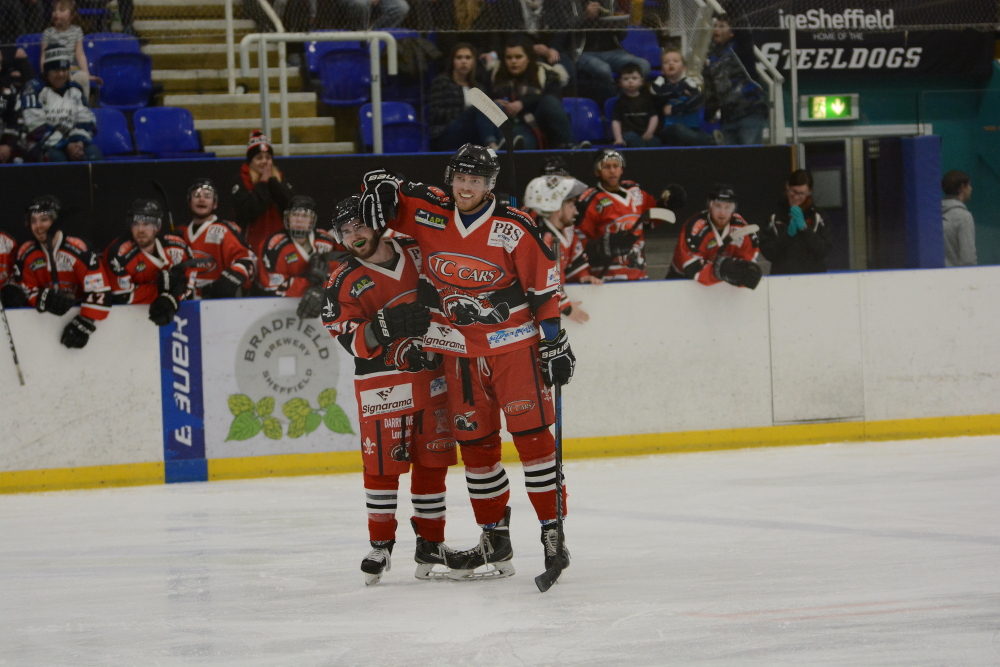 While the task was looking daunting, this is a very special Barons side and the final period saw Solihull throw everything they had at the Sheffield net in the hope that maybe, just maybe, they could make a difference. While Andy Whitehouse would earn a goal for Solihull in the final five minutes it would sadly be too late and some salt was rubbed into the wounds in the final minute as the Steeldogs got a fifth and final goal to produce a scoreline did not necessary reflect the commitment of the Solihull squad.
The Barons will return to the ice with some preseason warm-up games in August before the season proper starts in early September. Between now and then the team can reflect on a very competitive season, but with work already underway to ensure a similar or even better season in 2018-19, so stay tuned and follow us on social media to make sure you get the latest !!!.
Before then of-course we have our end of season party on the 13th April and with such a great season and tremendous team this will not be one to miss, so if you don't already have your ticket make sure you get one – info@pbsports.co.uk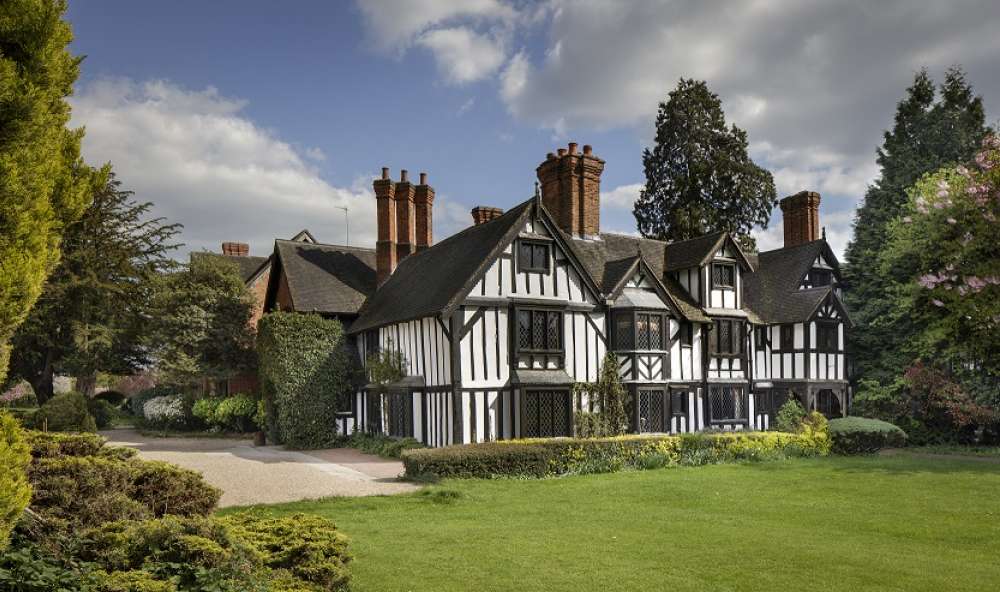 Details
| Date | Time | League | Season |
| --- | --- | --- | --- |
| March 25, 2018 | 5:30 pm | Moralee Division | 2017/18 |
Results
| | | | | |
| --- | --- | --- | --- | --- |
| Sheffield Steeldogs | 1 | 3 | 1 | 5 |
| TC Cars Solihull Barons | 0 | 1 | 1 | 2 |
Sheffield Steeldogs
| Position | G | A | PIM | SA | GA | SV |
| --- | --- | --- | --- | --- | --- | --- |
| | 5 | 7 | 8 | 42 | 2 | 40 |