14
-
1

Recap
While last season the TC Cars Solihull Barons were the Hull Pirates bogey side – the Barons winning close ties in three of their four encounters – this season looks to be quite different.
A short benched Barons side travelled to Humberside missing imports Niklas Ottosson and Filip Supa, which alongside injury related absences on the D-lines left a rather thin, two-line Barons side to face-off against the league leading Pirates. With Solihull going down 4-0 within the first ten minutes, a long night was on the cards and so it was to be.
By the end of the second the scoreline was 10-0 in favour of the Pirates and onslaught continued into the final twenty, Matt Maurice manging to spare some blushes with a goal as the clock ticked down, avoiding a complete whitewash. The bus back to Hobs Moat has never looked so welcoming.
Next for the Barons will be a return to home ice against historic rivals the Telford Tigers on Saturday 20th October. The Tigers on paper will start favourites but given the rivalry between the two sides the game should be a cracker. Face-off, 5:15pm.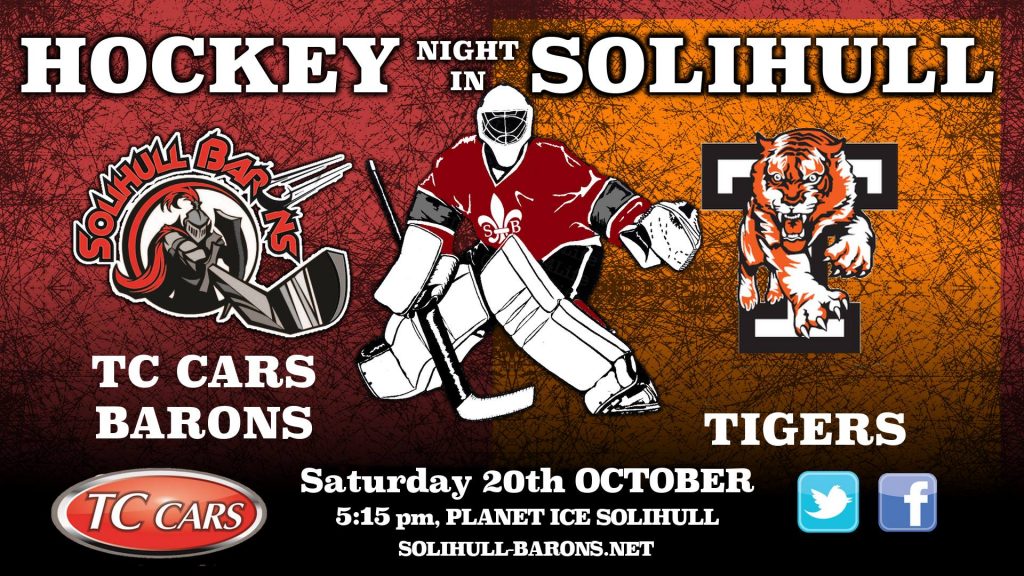 Details
| Date | Time | League | Season |
| --- | --- | --- | --- |
| October 14, 2018 | 5:30 pm | Moralee Division | 2018/19 |
Results
| | | | | |
| --- | --- | --- | --- | --- |
| Hull Pirates | 5 | 5 | 4 | 14 |
| TC Cars Solihull Barons | 0 | 0 | 1 | 1 |
Hull Pirates
| Position | G | A | PIM | SA | GA | SV |
| --- | --- | --- | --- | --- | --- | --- |
| | 14 | 24 | 4 | 0 | 0 | 0 |