5
-
4

Recap
The Dragons : 5
Airport Placements Limited Solihull Barons : 4
The Airport Placement Limited Solihull Barons made a remarkable comeback against home side The Dragons on Sunday evening but in the end fell a little short and left North Wales pointless.
After the first period the Barons were out shot and out scored by the Dragons but still in contention, a single Dragons goal by Si Furnival being the difference between the two sides.
By the middle of the second period the Dragons had wound on the pressure, scoring a further three goals without answer to leave the Barons with something of a mountain to climb. With the clock ticking down, Matt Maurice pulled on the crampons and began to tackle that mountain, pulling back a goal to keep the Barons with just about enough hope to face the final 20 minutes.
And so the Barons did begin to claw their way back into the game, Tom Soar and Joe Henry pulling Solihull to within a single goal of the Dragons. The home side pulled out a cushion once more, captain James Parsons with the Dragons fifth. A final Barons goal from Tom Soar in the final minute brought Solihull within a goal and the chance of a point but with no time the decision went with the home side.
The Barons return to home ice on Sunday when the will face the tricky challenge of league leaders the Solway Sharks. Face-off 6:00 pm.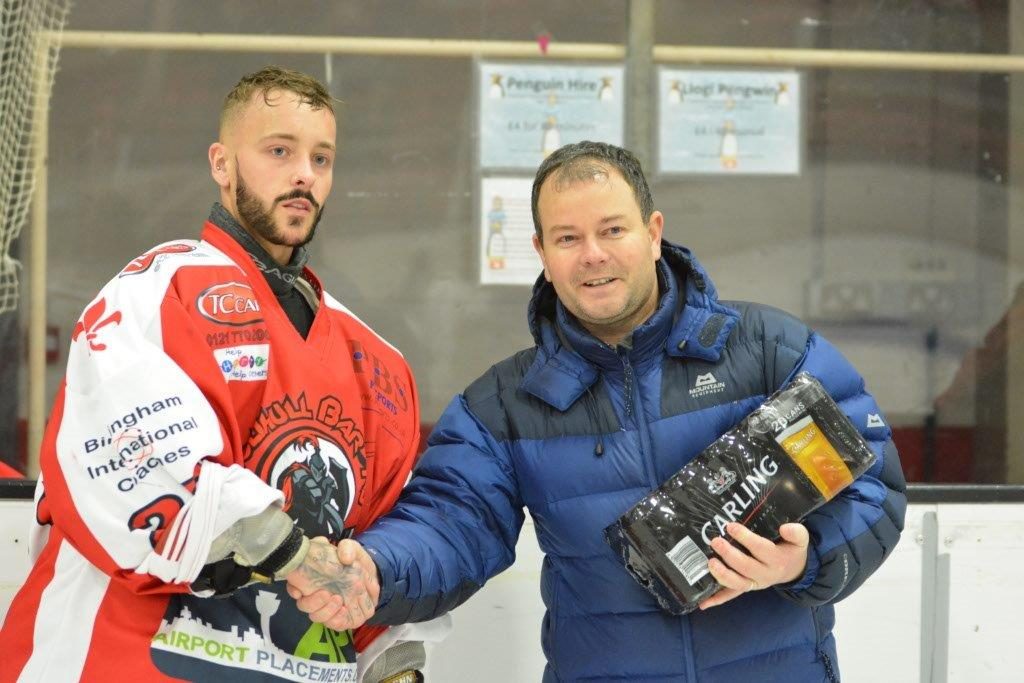 ---
Elsewhere in the League
Blackburn Hawks 5 : 3 Telford Tigers
Billingham Stars 5 : 3 Sutton Sting
Details
| Date | Time | League | Season |
| --- | --- | --- | --- |
| January 22, 2017 | 5:45 pm | Moralee Division | 2016/17 |
Results
| | | | | |
| --- | --- | --- | --- | --- |
| The Dragons | 1 | 3 | 1 | 5 |
| TC Cars Solihull Barons | 0 | 1 | 3 | 4 |
The Dragons
| Position | G | A | PIM | SA | GA | SV |
| --- | --- | --- | --- | --- | --- | --- |
| | 5 | 10 | 8 | 22 | 4 | 18 |