3
-
12

Recap
Blackburn Hawks : 3
TC Cars Solihull Barons : 12
EIHA Moralee Divison
After the disappointment of last weekend's double loss, the TC Cars Solihull Barons posted a comfortable win away at the Blackburn Hawks on Saturday evening as their league season entered the final few games.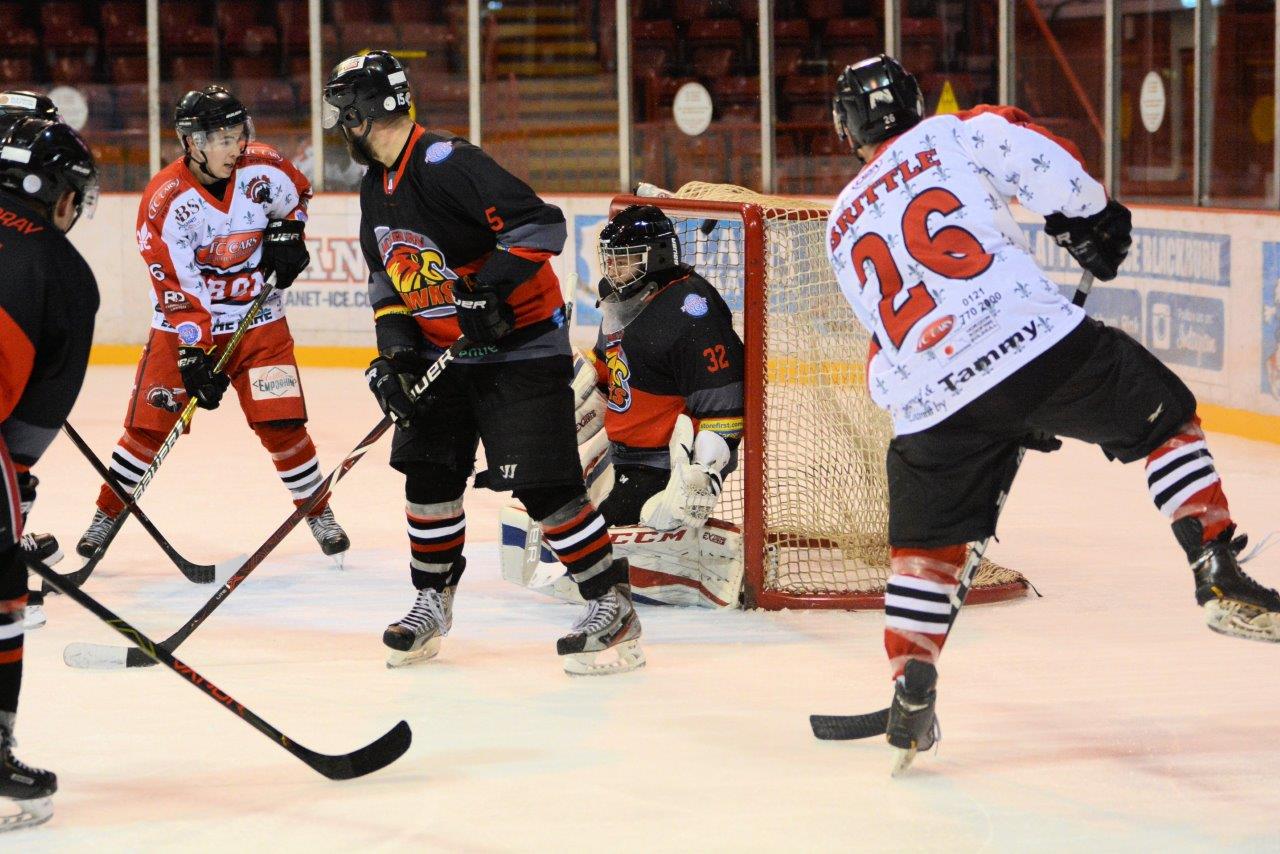 The two sides had of course met recently in the double-legged EIHA Midlands Cup Final held back in February. At Blackburn the sides could not be separated but the second leg was a Barons run affair with Solihull coming out easily on top. Saturday's final league meeting of the season between the two sides largely mirrored the dominance of the Barons as shown in the Midlands cup.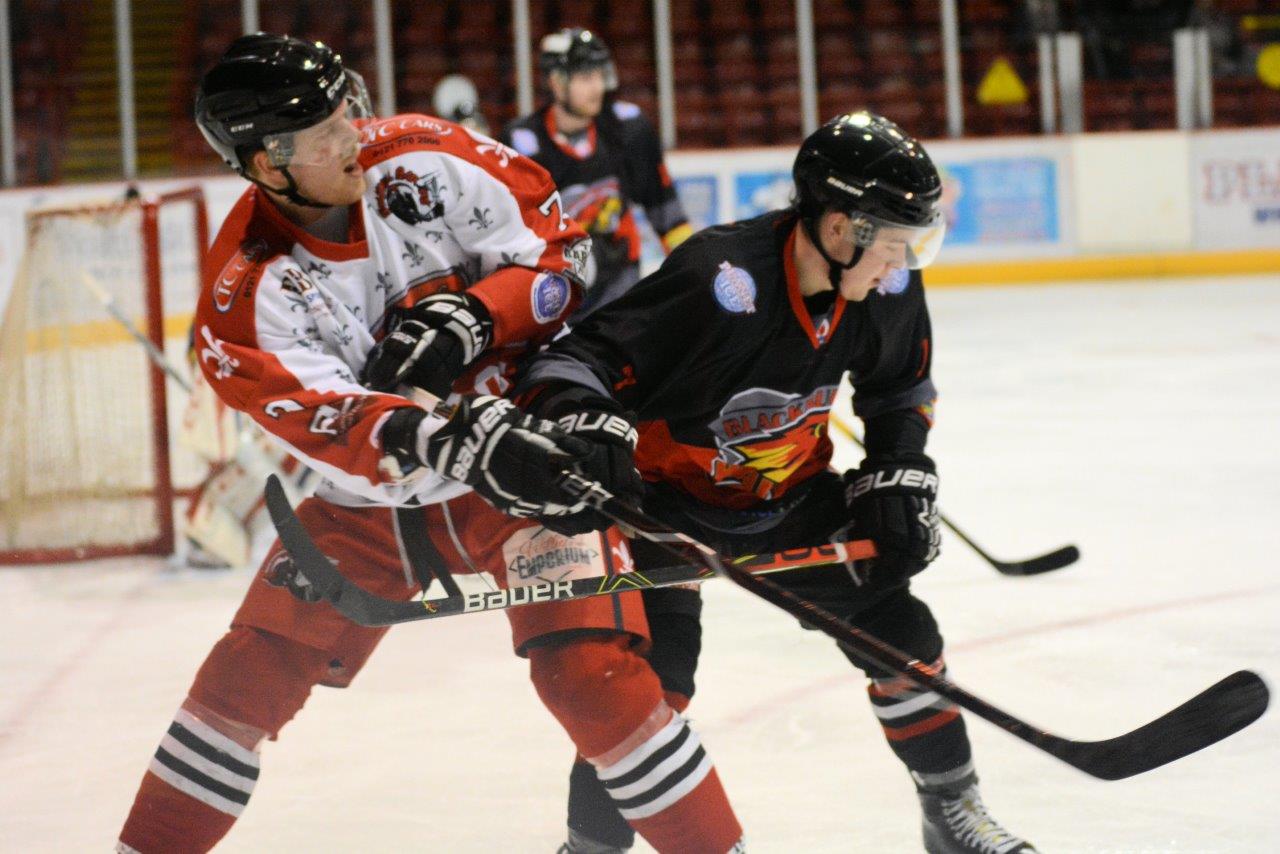 Despite being shortbenched once more through suspension, injury and unavailability, by the end of the first period Solihull had raced to a 6-2 lead and the game was simply controlled from then on in. Adam Brittle would run up a hat trick, while Matt Maurice, Phil Mulcahy and Tom Soar would all pick up a pair of goals each, to seal a comfortable Barons win.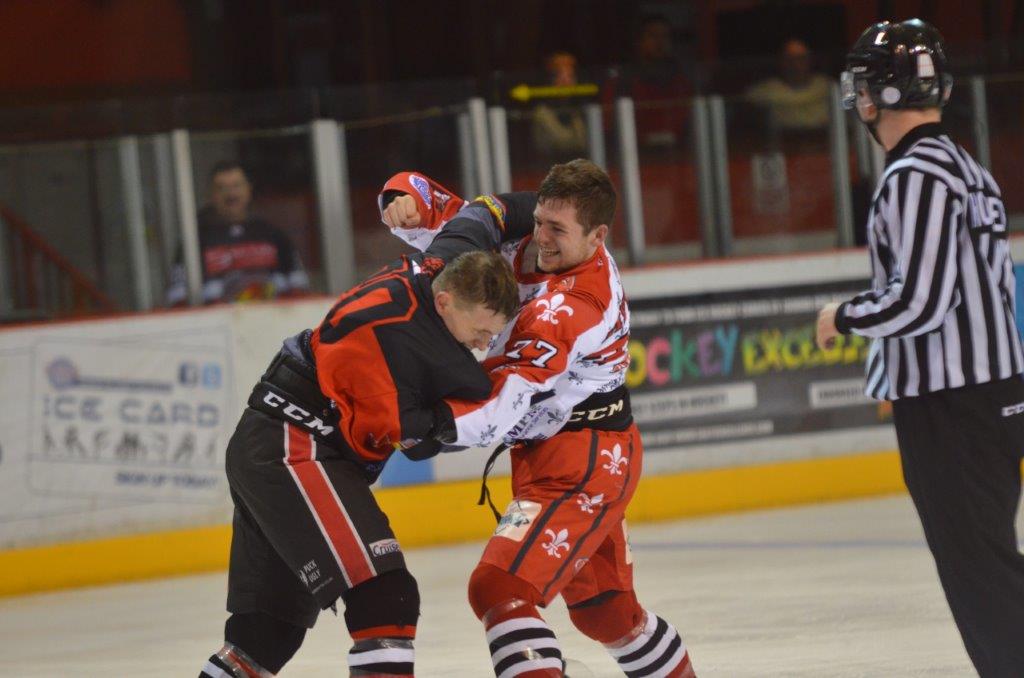 Barons Man of the Match, Daniel Mulcahy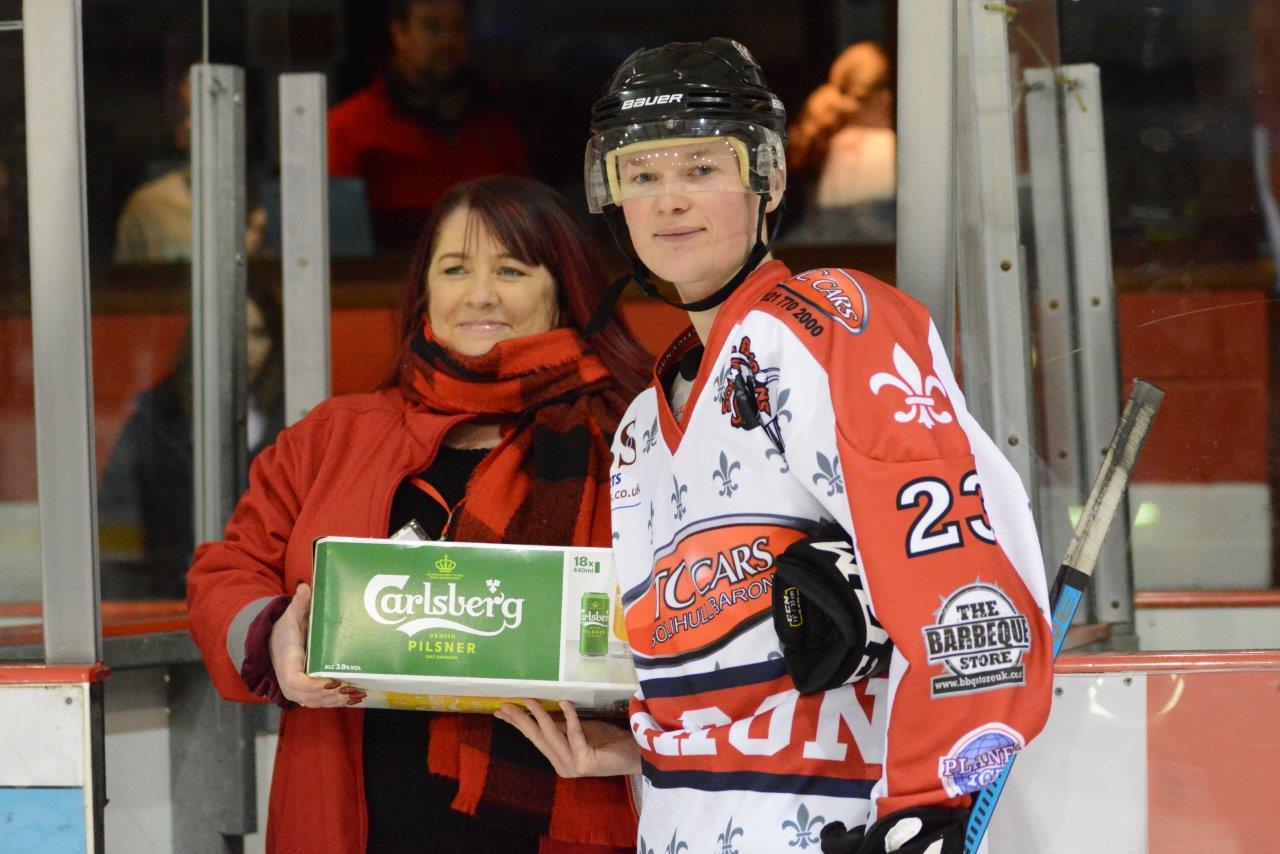 Details
| Date | Time | League | Season |
| --- | --- | --- | --- |
| March 7, 2020 | 6:00 pm | Moralee Division | 2019/20 |
Results
| | | | | |
| --- | --- | --- | --- | --- |
| Blackburn Hawks | 2 | 1 | 0 | 3 |
| Solihull Barons | 6 | 3 | 3 | 12 |
Blackburn Hawks
| Position | G | A | PIM | SA | GA | SV |
| --- | --- | --- | --- | --- | --- | --- |
| | 3 | 5 | 6 | 58 | 12 | 46 |