2
-
10

Recap
B

lackburn Hawks : 2


TC Cars Solihull Barons : 10
The TC Cars Solihull Barons quickly put Saturday's narrow defeat at the Solway Sharks to bed with an emphatic win at the Blackburn Hawks on Sunday to ensure a respectable points haul from the weekend long road trip. With the two sides having met in a closely fought tie only a week ago at Solihull where the result was only decided in the final minutes, more of the same might have been predicted. The Barons however seemed to have quite different ideas in what would be a difficult night for the Hawks.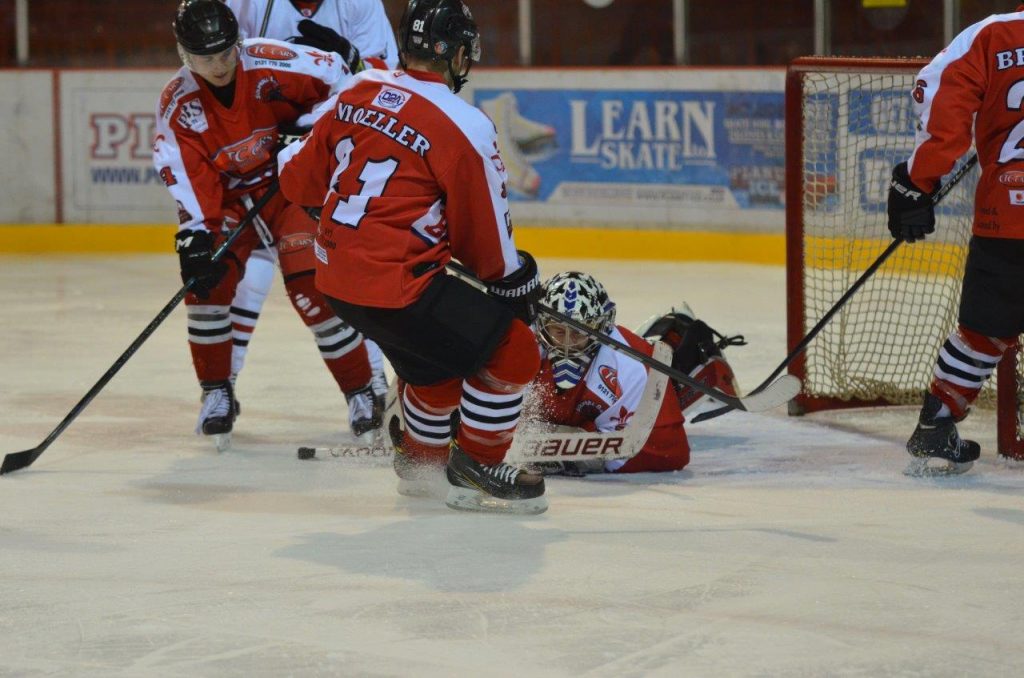 The game got off to a bad start for the Barons however when D-man Richard Crowe took a stick to the mouth and was forced to leave the game after only two minutes. This did little to unsettle the Barons and by the fifth minute Matt Maurice had fired home for the game's opener. Mid-period the Solihull lead was doubled courtesy of Callum Bowley before Bowley provided for Tom Soar on a power-play in the final minute of the period.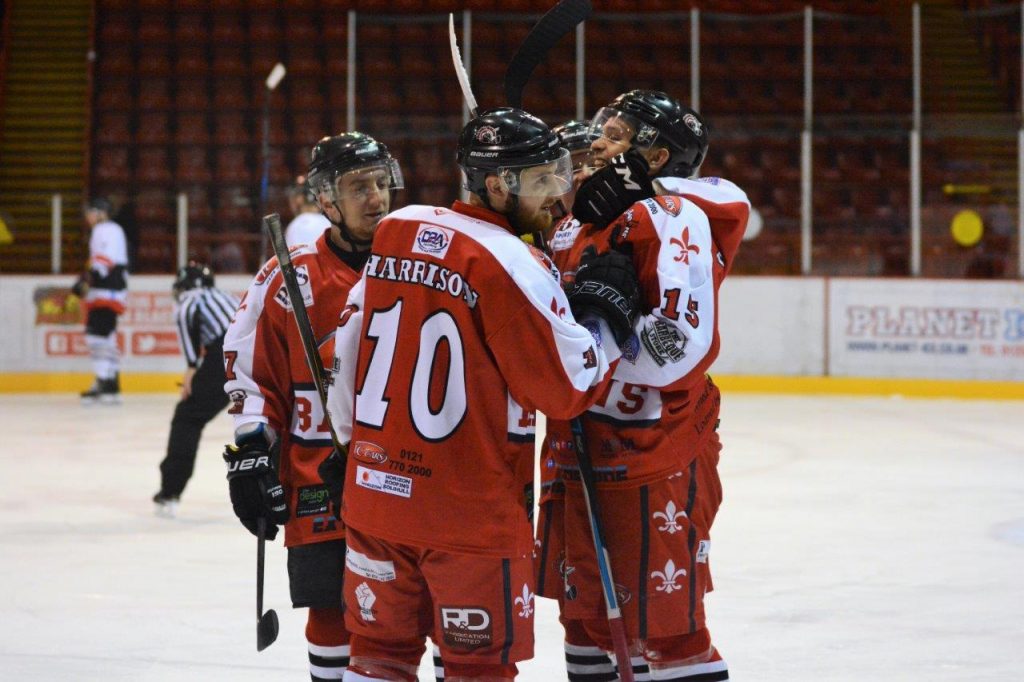 By four minutes into the second Tom Soar found the net for the second time only for the margin to be pegged back to the three goals by Blackburn's Petr Valusiak more or less straight of the restart. As the Hawks attempted to ramp up the physicality, the penalties started coming in and the Barons made the most of the opportunities – Matt Maurice and Rich Slater both finding chances to put the puck through the pipework on powerplay opportunities. A Phil Mulcahy even handed goal took the Barons tally to seven by the end of the second period and while a late powerplay goal by the Hawks James Royds gave the home support some relief, the closely fought game of a week ago seemed a long time ago.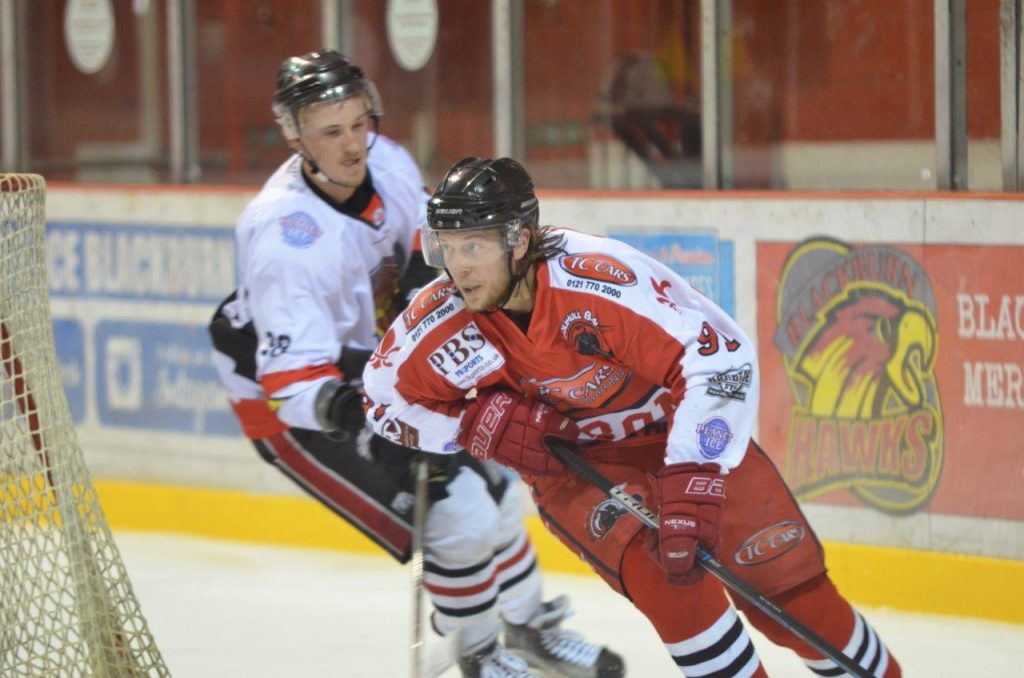 By the final period the Barons were on a charge and netted a further three times without response, a classic Niklas Ottosson goal being the filling between Tom Soar's third and fourth of the evening.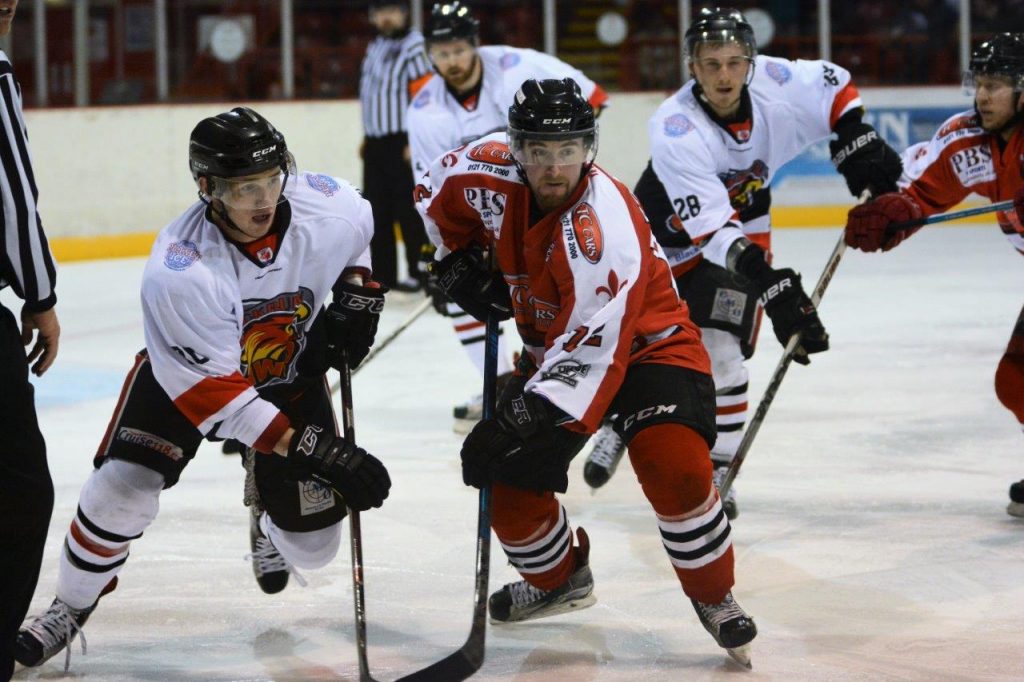 The Barons are on the road again this weekend when they will travel to Laidler side the Widnes Wild for an NIHL Midlands Cup tie before returning to home ice on the 20th October for another cup tie, this time against old foes the Nottingham Lions. Face-off 5:30pm.
Barons Man of the Match Tom Soar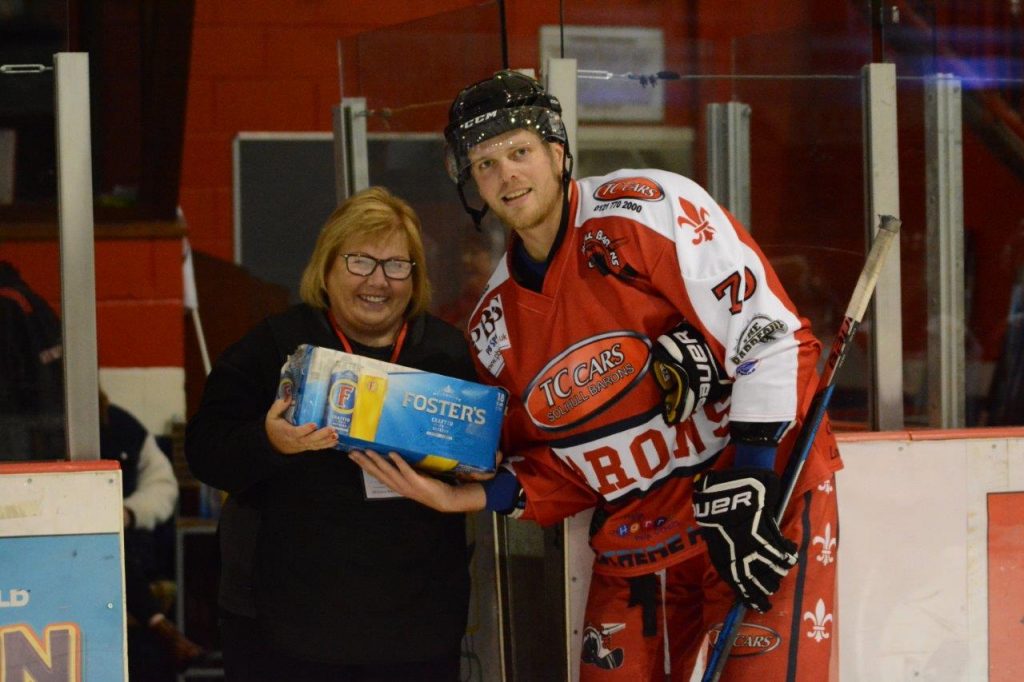 Hawks Man of the Match Petr Valusiak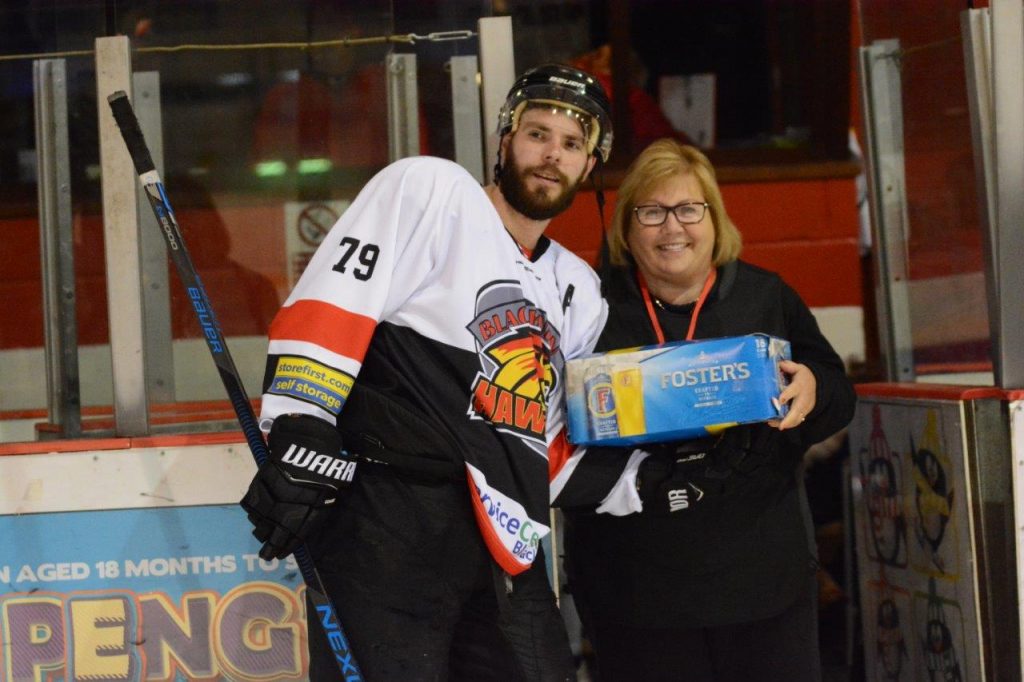 Details
| Date | Time | League | Season |
| --- | --- | --- | --- |
| October 6, 2019 | 5:30 pm | Moralee Division | 2019/20 |
Results
| | | | | |
| --- | --- | --- | --- | --- |
| Blackburn Hawks | 0 | 2 | 0 | 2 |
| TC Cars Solihull Barons | 3 | 4 | 3 | 10 |
Blackburn Hawks
| Position | G | A | PIM | SA | GA | SV |
| --- | --- | --- | --- | --- | --- | --- |
| | 2 | 3 | 32 | 45 | 10 | 35 |