8
-
7

Recap
The Direct Taxis Solihull Barons were edged out on Sunday evening thanks to a decisive over-time clincher by the Blackburn Hawks Jacob Lutwyche after a closely fought, end to end, tie up in Lancashire.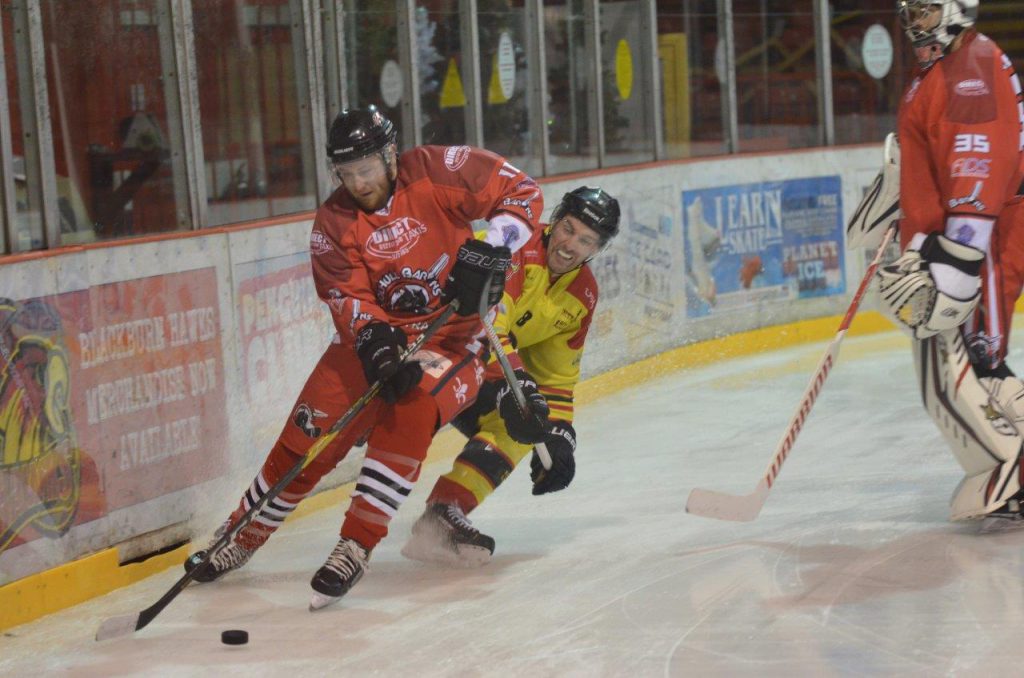 The Barons had not been beaten by the Hawks in three previous encounters this season and when Niklas Ottosson found the net in the first two minutes following a quick forward line break, the omens were not looking good for the home side. It was however just a single goal and by mid-period the Hawks had drawn level, Aaron Davies finding space under Graham Laverick for the equaliser. By 15 minutes the Barons restored their lead, Elliot Farrell grabbing the puck on a Hawks powerplay before making use of his turn of speed to leave the Blackburn d flat-footed and finish with the Barons 2nd. With the powerplay still on however the Hawks translated the man advantage into the goal shortly after the restart, James Riddich with the finish.
The sides would continue to trade play for the remainder of the period and this too would be reflected in the countering of goals – an Ash Calvert goal on the 19th minute being almost immediately cancelled by a response from the Hawks Lee Pollitt.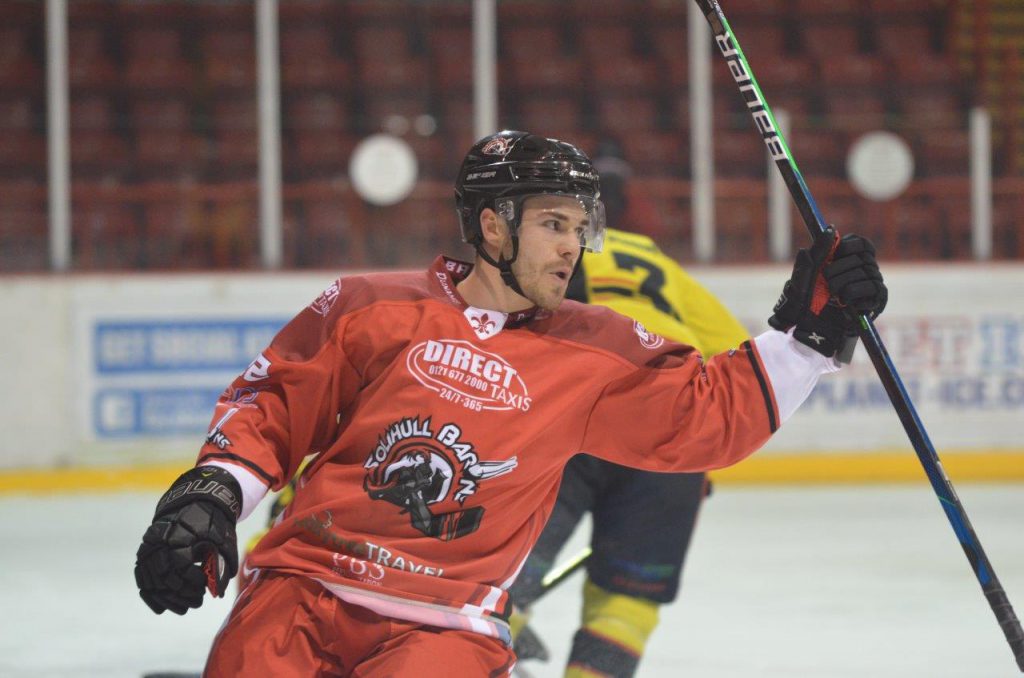 The sides would therefore emerge onto the ice for the second period with honours even and it would not be long until a Hawks tripping call put the Barons on the powerplay. This was duly cashed in for a Barons goal, as Niklas Ottosson created the gaps and Tom Soar fired in the Barons 4th goal of the night. By period end it would be the Hawks who would head to the dressing rooms the happier however – another goal by Pollitt and a pair from Lukas Valusiak giving Blackburn a two goal margin heading into the final 20.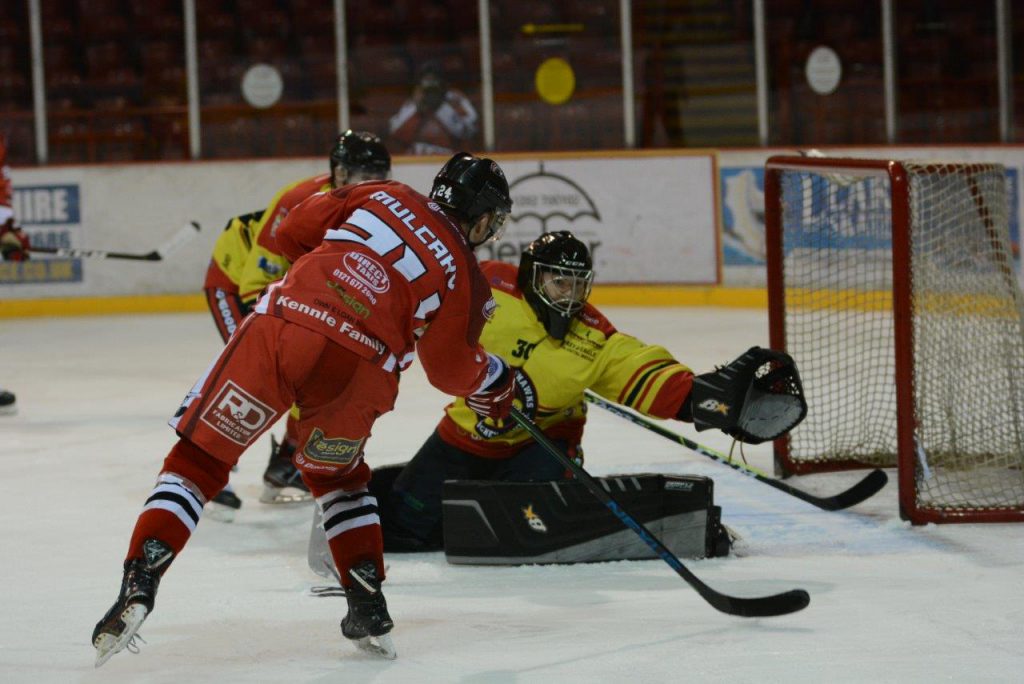 Ottosson and Soar would combine once more early in the 3rd to peg the Hawks back to the single goal advantage with Elliot Farrell tying things up with only 10 minutes on the clock. With Phil Mulcahy then getting himself on the scoresheet a couple of minutes later, the Barons had a slender lead and one which would be taken away by Jacob Lutwyche with 5 minutes to go to set-up overtime.
Less than a minute of 3 on 3 overtime would be required before Lutwyche would edge out the winner for the Hawks and give them a vital 2 points to help them move up the closely packed Moralee midfield with the Barons picking up the single point for the overtime loss and holding onto their third place.
Barons Man of the Match, Elliot Farrell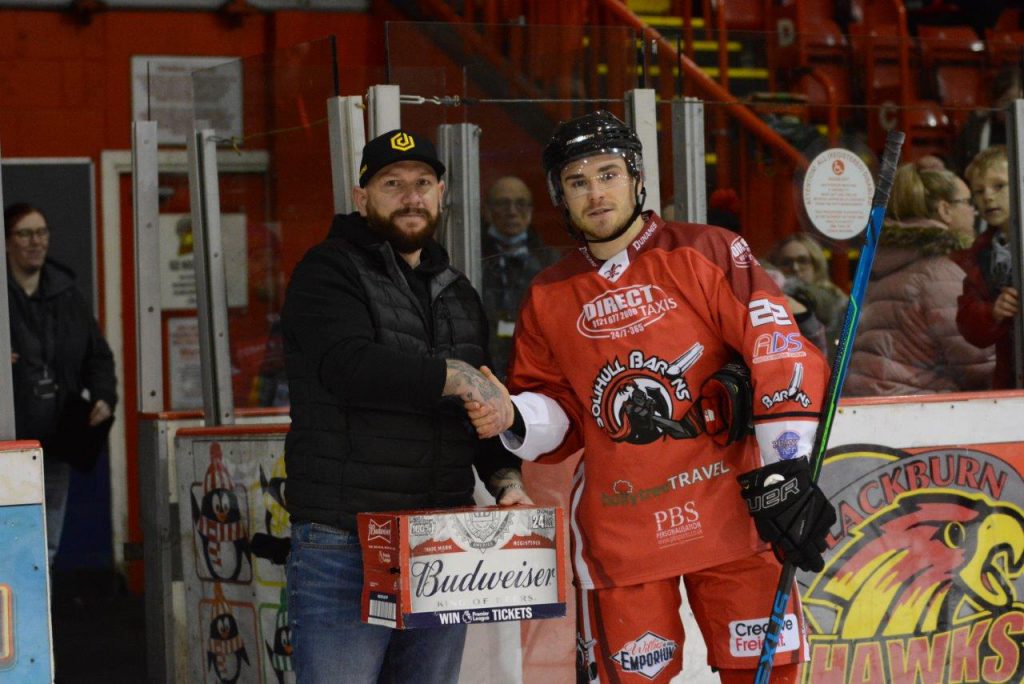 HAWKS Man of the Match, CRAIG LUTKEVITCH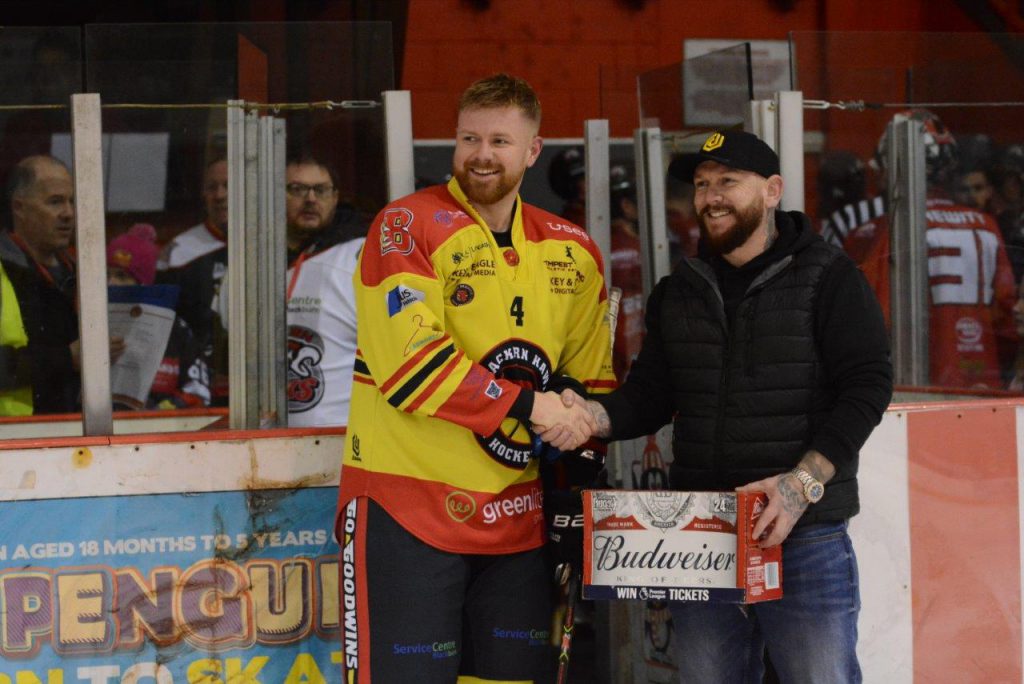 Details
| Date | Time | League | Season |
| --- | --- | --- | --- |
| December 5, 2021 | 6:00 pm | Division 1 | 2021/22 |
Results
| | | | | | |
| --- | --- | --- | --- | --- | --- |
| Blackburn Hawks | 3 | 3 | 1 | 1 | 8 |
| Solihull Barons | 3 | 1 | 3 | 0 | 7 |
Blackburn Hawks
| Position | G | A | PIM | SA | GA | SV |
| --- | --- | --- | --- | --- | --- | --- |
| | 8 | 10 | 22 | 46 | 7 | 39 |