13
-
1

Recap
TC Cars Solihull Barons : 13
Nottingham Lions : 1


Moralee Division
After Saturday's comfortable win over the Sutton Sting, the TC Cars Solihull Barons followed this up with an equally dominant display on Sunday in the league against table tail enders the Nottingham Lions.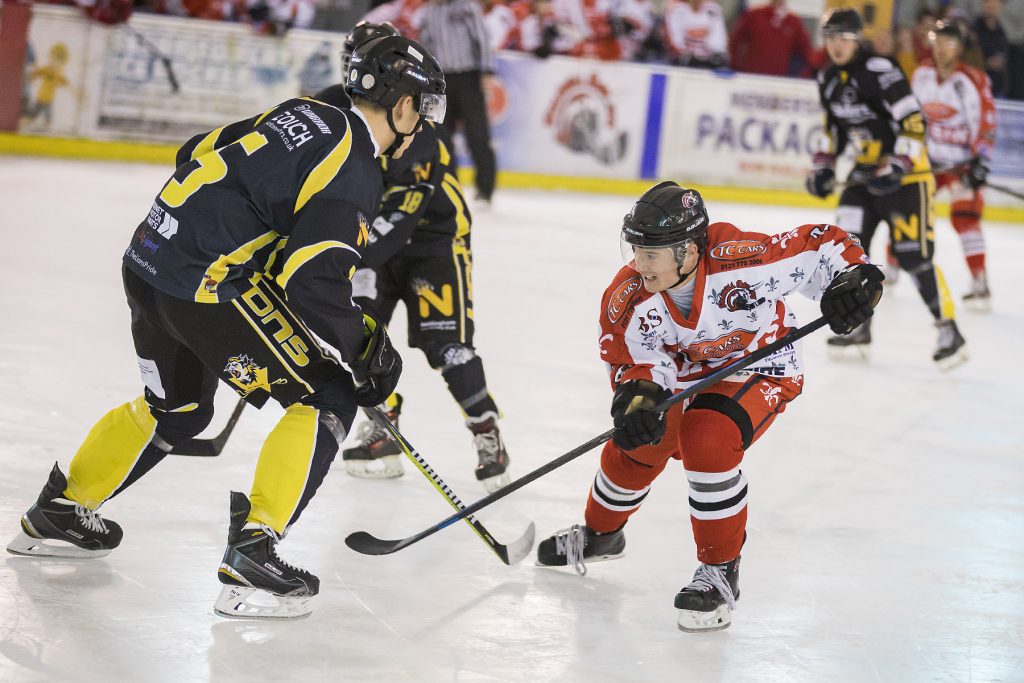 The Lions have generally been a couple of steps off of the Moralee division pace for some time however a couple of recent cup wins showed that the East Midlands side could not entirely be discounted.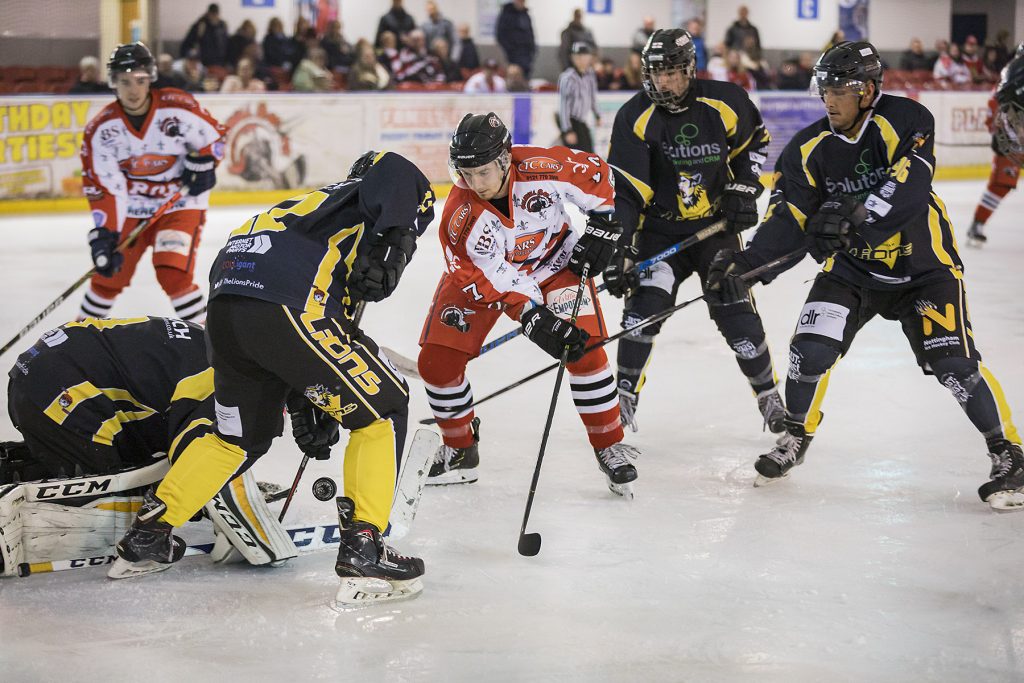 For the first period the Lions managed just about to keep the Barons in touching distance with the home side finding the net three times. Daniel and Phil Mulcahy both scoring alongside Callum Bowley to signal Barons intent.
The middle twenty however saw the Barons really get their hockey skates on, playing much of the period in the Nottingham end and netting no fewer than five times. Matt Maurice got himself a single, while Callum Bowley and Phil Mulcahy got their second goals and a pair of pucks ended up in the net from Adam Brittle.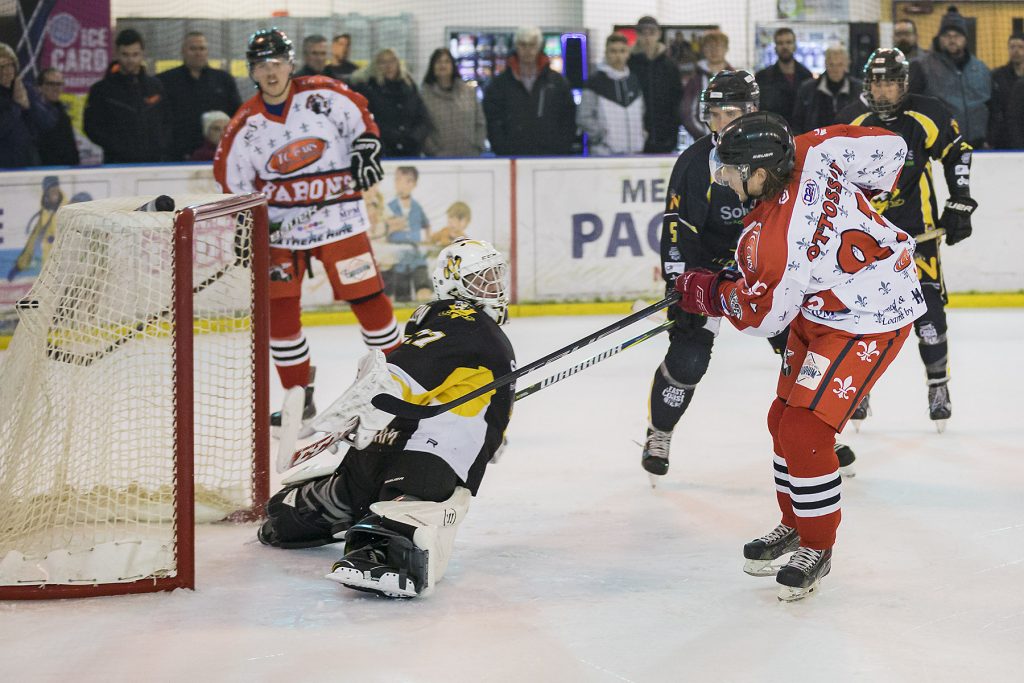 The final period was more of the same with both Callum Bowley and Adam Brittle earning another two goals before Niklas Ottosson rounded things off for the Barons. A very late goal by Lion Thomas Palmer prevented the Solihull shutout but the result and points were clearly the Barons.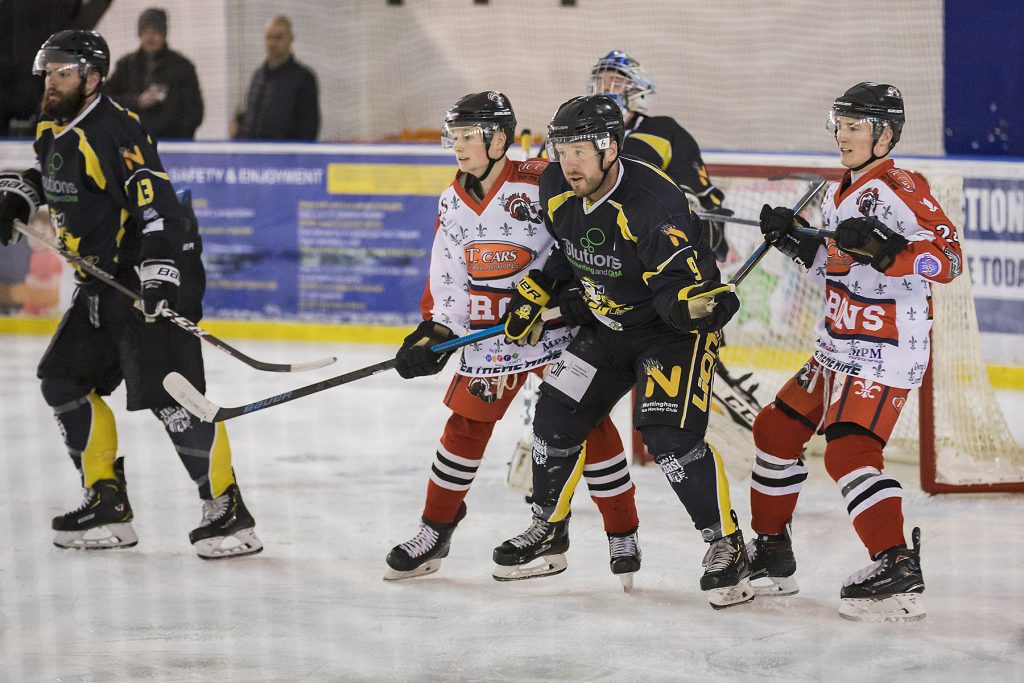 Solihull are back in action this Sunday, 1st December against the Blackburn Hawks in a Moralee encounter. The sides have met three times this season, twice in the league and once in the cup with the Barons getting the win in each case. The Hawks have struggled to click this season so far but pose a serious threat to all sides given the chance. Face-off 5:30 Sunday 1st December.
Barons Man of the Match, Adam Brittle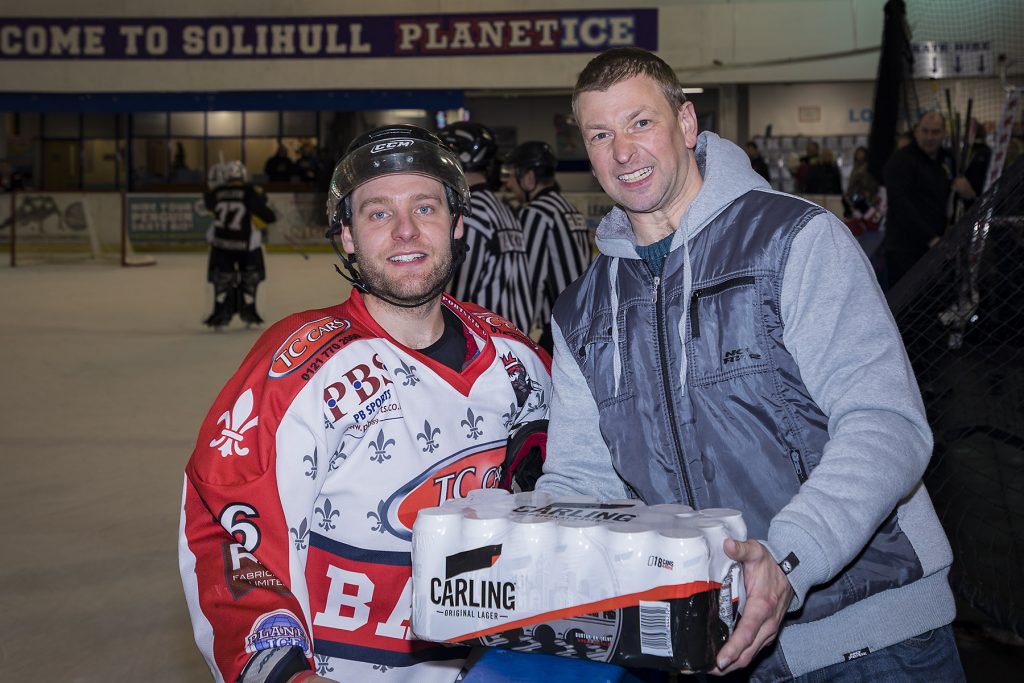 Lions Man of the Match, Thomas Palmer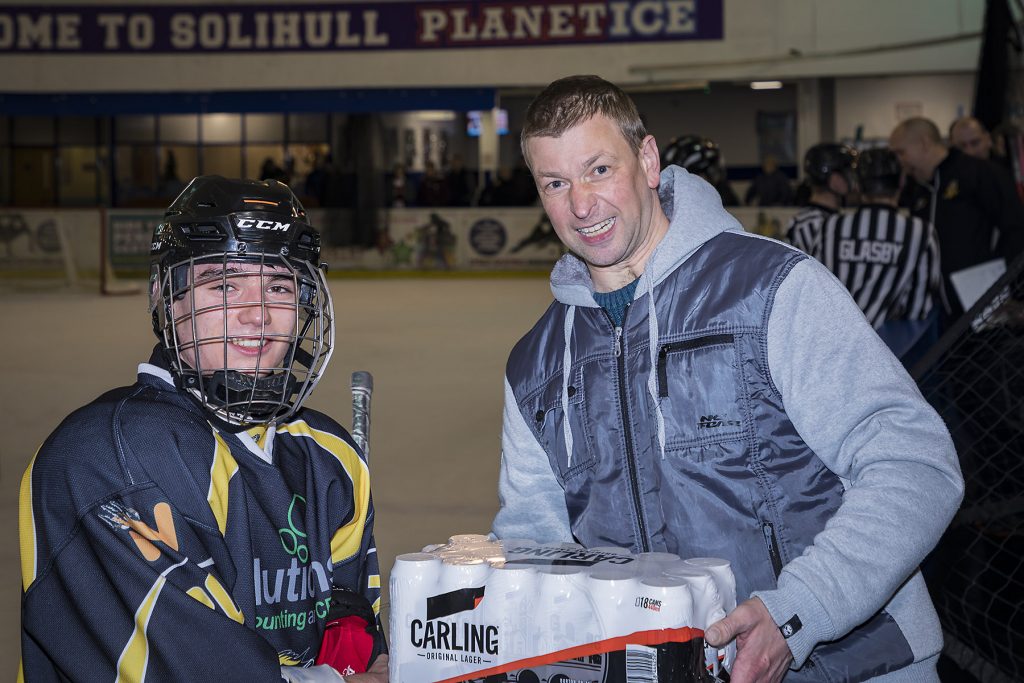 Details
| Date | Time | League | Season |
| --- | --- | --- | --- |
| November 24, 2019 | 5:30 pm | Moralee Division | 2019/20 |
Results
| | | | | |
| --- | --- | --- | --- | --- |
| Solihull Barons | 3 | 5 | 5 | 13 |
| Nottingham Lions | 0 | 0 | 1 | 1 |
Nottingham Lions
| Position | G | A | PIM | SA | GA | SV |
| --- | --- | --- | --- | --- | --- | --- |
| | 1 | 2 | 2 | 67 | 13 | 54 |