Zoo Accounting Solihull Barons : 10
Deeside Dragons : 2
The Zoo Accounting Solihull Barons emerged with a comfortable victory on Saturday night over a Deeside Dragons side who kept Solihull honest for the first half of the game before the home side gained the momentum and ran away with the match and the points.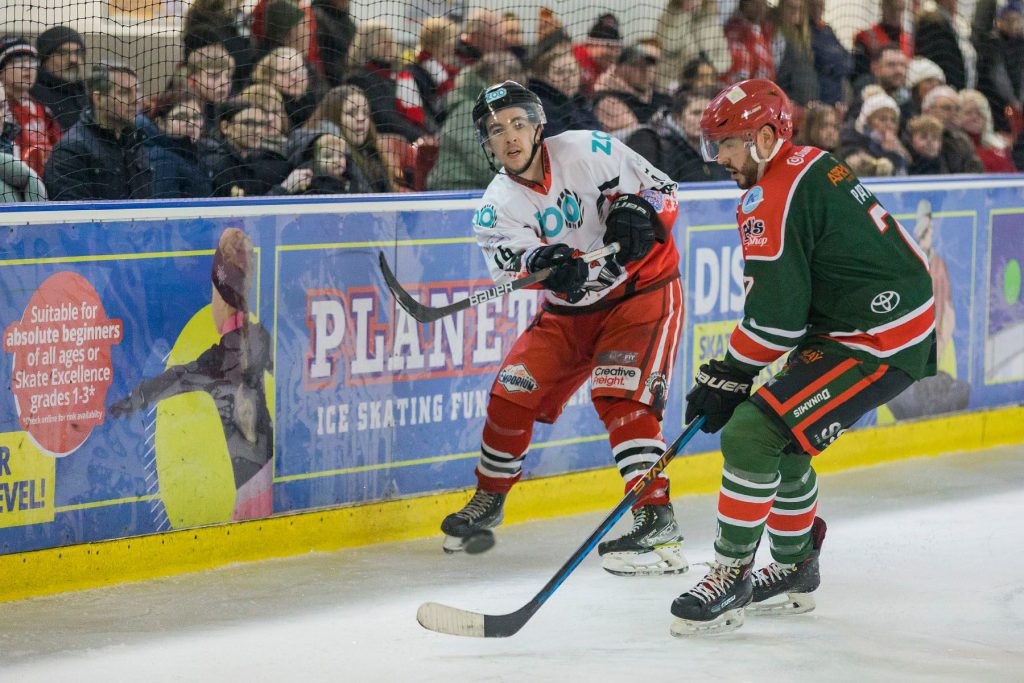 The visiting Dragons showed no signs of bus legs as the puck was dropped for the first period. Less than a minute in, Petr Valusiak found a way past Graham Laverick via a rebound to open the scoring. Niklas Ottosson levelled things up however within a minute, a close range shot defeating Phillip Pearson. The middle phase of the period would see a number of penalties but it would not be until the thirteenth minute that the scoring deadlock was broken, a Phil Mulcahy cross from the bottom of the left hand circle finding Niklas Ottosson square in the slot to give Solihull their second of the night. More here.