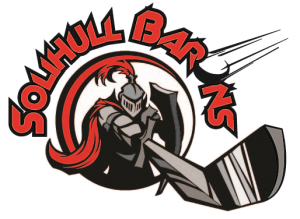 With the ongoing and extremely serious Covid-19 situation, the TC Cars Solihull Barons alongside the various ice hockey authorities have taken action to protect ourselves, our supporters and others through this very difficult time.
As you may have seen and as a result of Government advice, the English Ice Hockey Association (EIHA) have suspended all competitive play until the end of May. While it has not been explicitly stated, it is expected that the season is effectively over and the outstanding play-off round-robins and finals will not be rescheduled. Anyone who has purchased tickets for the finals weekend should contact Ticketmaster direct with regard to any possible refund. We also recognise that there are two season ticket games still unplayed and for those supporters we would hope to acknowledge this in discounted renewals for 2020-21.
Again based on current Government advice on social distancing it also sadly means that we will unfortunately have to postpone the Presentation Evening scheduled for April and we are looking into options and dates regarding this.
For supporters with Own and Loan shirts we would ask for patience. We are looking at options to send these out or if you wish we can hold them over until the rescheduled Presentation Evening.
While none of this is ideal, I am sure you will join with us in trying to ensure that all our supporters, players, sponsors and off-ice team and all their families are kept safe through this worrying period.
We will keep you updated via social media and the web with where we are as events unfold and hope to resume in September for the 20-21 season.
Take good care of each other and be safe.
Solihull Barons