Widnes Wild : 3
TC Cars Solihull Barons : 9
The TC Cars Solihull Barons moved to the top of the NIHL Midland Cup rankings with a convincing win over Laidler Champions the Widnes Wild on Sunday evening.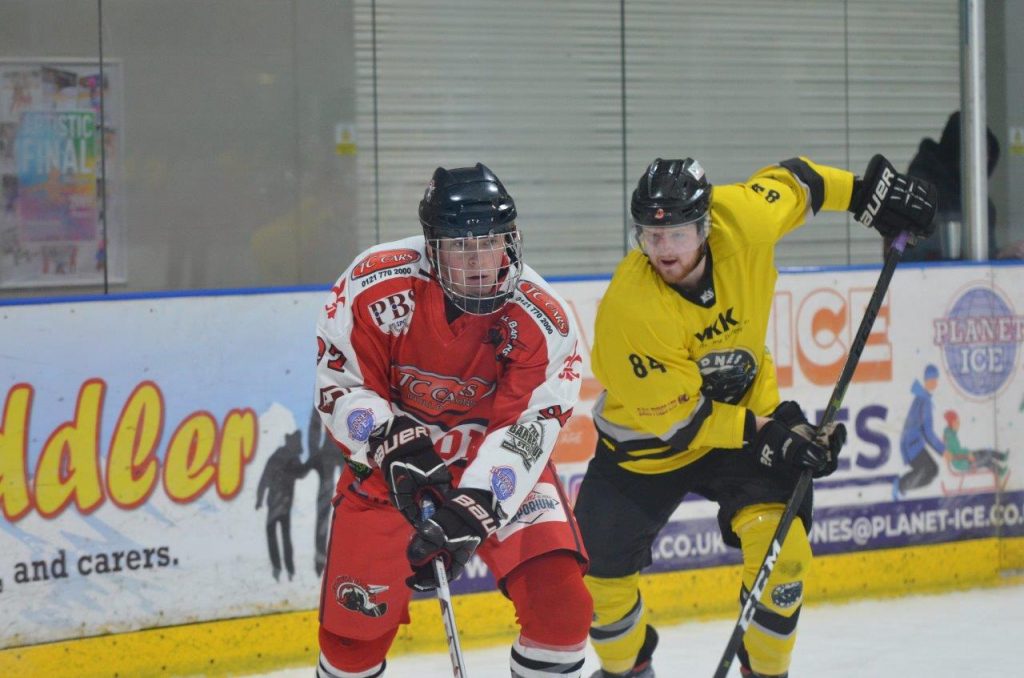 It was a rather short benched Barons who rocked up at the Widnes Rink missing at least half a dozen key players including imports Niklas Ottosson and Tomas Janak. Despite this it was still a strong Solihull core who took to the ice and stunned the home side with two goals in the first minute and a half. More here.