At the recent TC Cars Solihull Barons end of season presentation evening player coach Dangie Brittle confirmed that he would once more return in the same capacity for the 2019-20 season alongside the senior core of brother Adam, forward Josh Bruce and d-man Marcus Maynard.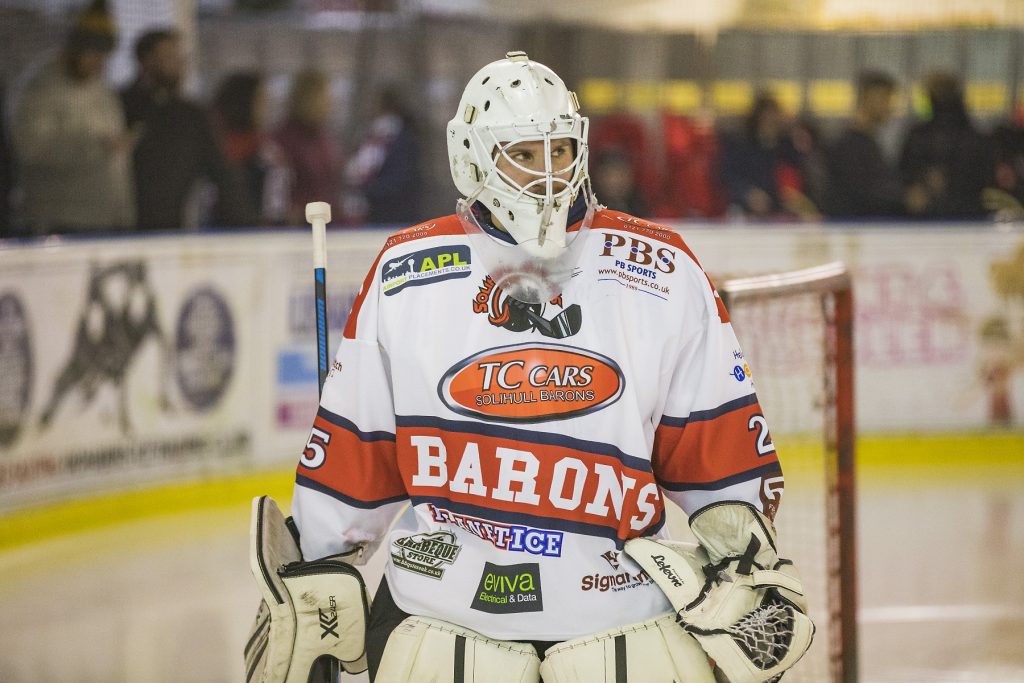 Dangie has of course led the Barons for the past season and a half, sharing duties between the pipes with Sam Hewitt and Josh Nicholls while also making the calls on the on-ice product.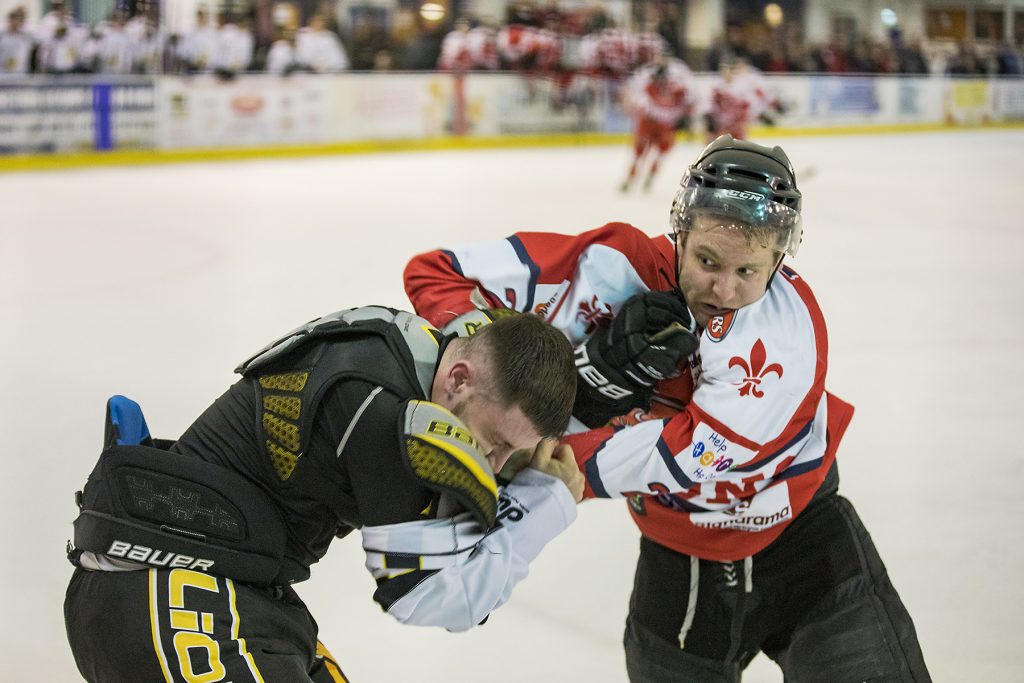 Adam Brittle was a power house for the Barons in the past season. Playing a full rink game Adey was as strong working the corners as he was in front of net and contributed over 50 points while also taking over as captain following the mid-season injury of Josh Bruce.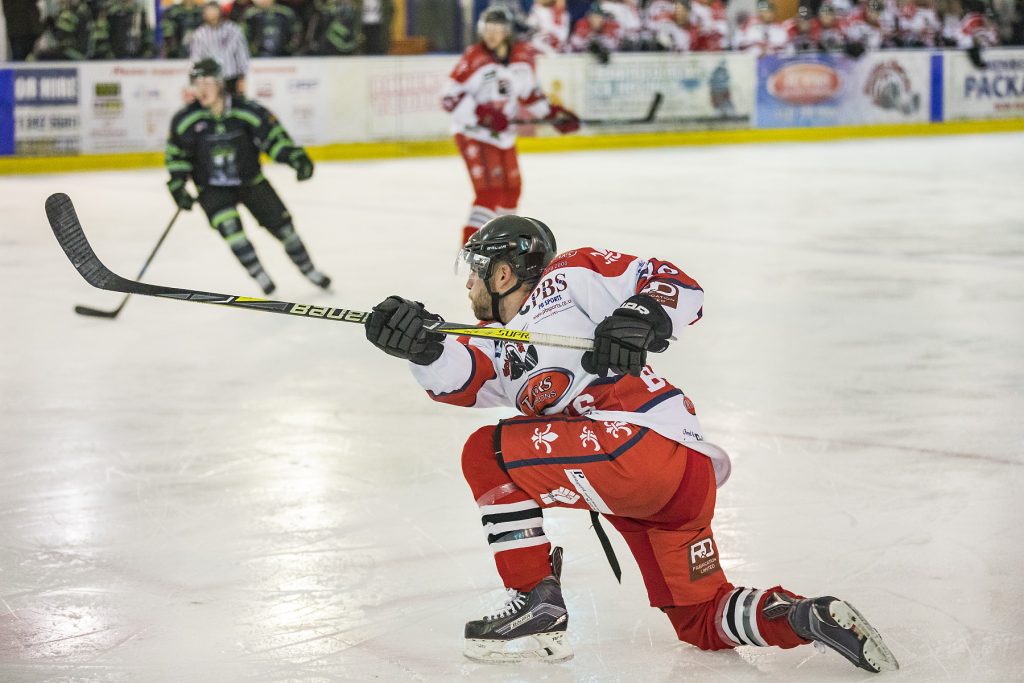 Josh Bruce had a disappointing 2018-19 season with injury stopping his activity on the ice a little after mid-season. Having found the net 11 times before his departure a fresh and healed Bruce will once more be a force on the Solihull forward lines come September.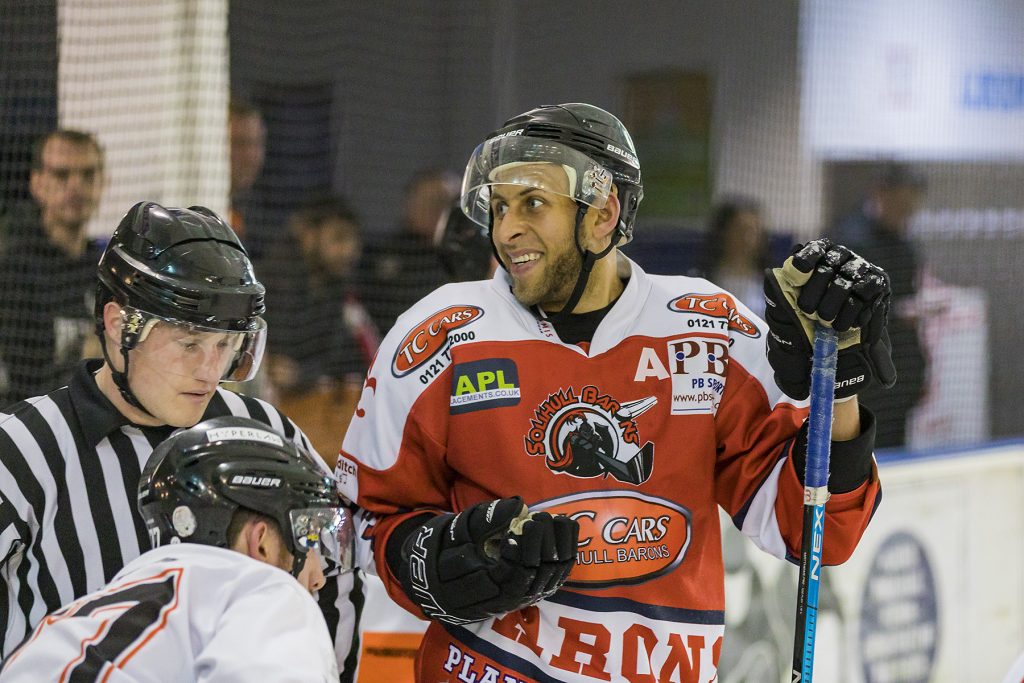 In Marcus Maynard the Barons have a strong and imposing figure on the blue line, squeezing opposing advancing forwards wide or getting in and around the crease on powerplays. Generally playing a disciplined game, Maynard has also shown himself able to diffuse tensions in and around the Barons goal mouth – his grin a challenge to any over-excited opposition centre.
We hope to announce more signings soon so stay tuned !