TC Cars Solihull Barons : 2
Telford Tigers : 8
In front of a large seasonal crowd, the TC Cars Solihull Barons held the Telford Tigers to account for two periods on Saturday before the Shropshire side stretched their legs, emerging with both points for their evening's work.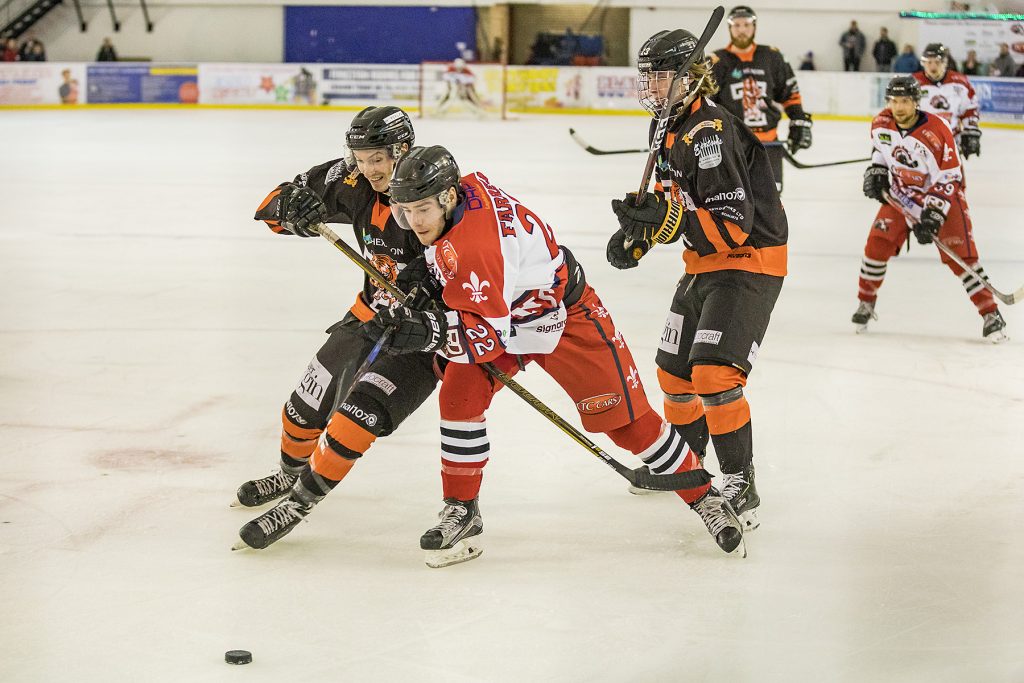 The Tigers, flying high in the league, wasted little time on getting on the scoreboard as Scott McKenzie fed Jack Watkins for the opening goal two minutes into the game. By five minutes the Barons had levelled up with Josh Bruce providing Andy Whitehouse for a short-handed equaliser. More here.