2
-
13

Recap
Nottingham Lions : 2
TC Cars Solihull Barons : 13
NIHL Midlands Cup
The TC Cars Solihull Barons notched a comfortable and convincing win at Nottingham Lions on Sunday evening getting their Midlands Cup off to a very positive start.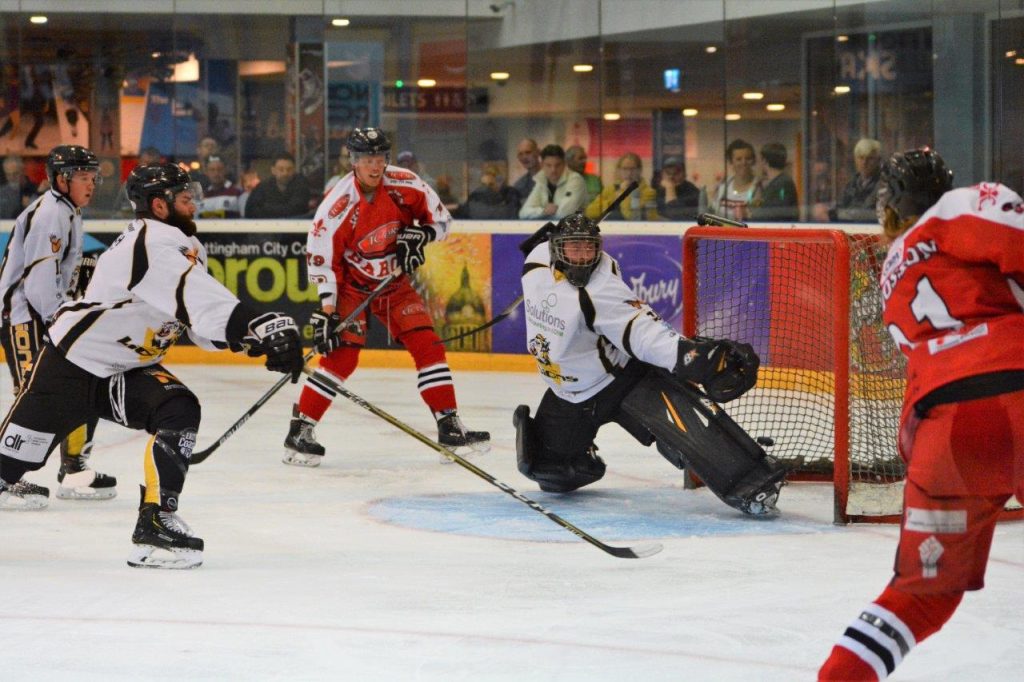 Niklas Ottosson, a surprise returnee last week for the Barons, showed that he is still a big offensive asset for Solihull with the opening goal, a short range effort from the back post within two minutes of the puck drop. In a period largely played in the Nottingham end of the ice, strong play from Thomas Hovell in the Lions net did well to keep the Solihull goal tally down. The only other goal in the first twenty came from Adam Brittle who broke clear on the penalty kill before slotting the puck into the net.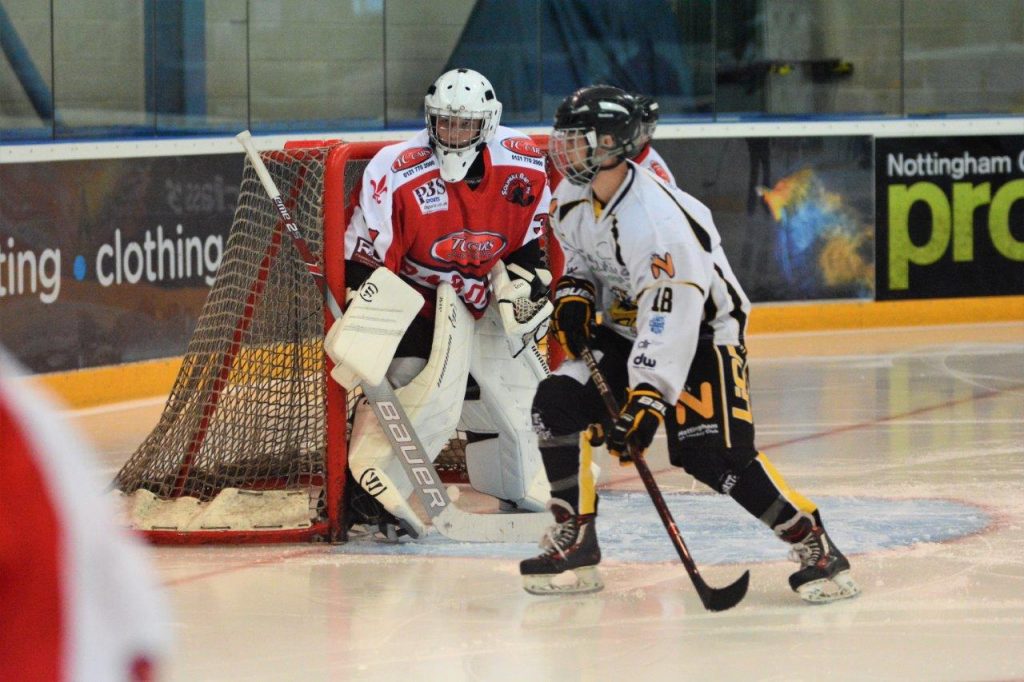 The middle period saw the Barons put the game beyond the home side, with the puck finding its way into the Nottingham net no less than six times. Finding their way onto the scoresheet this time were Tom Soar and Callum Bowley with a pair each, joined by single goals from Phil Mulcahy and Ruskin Hughes.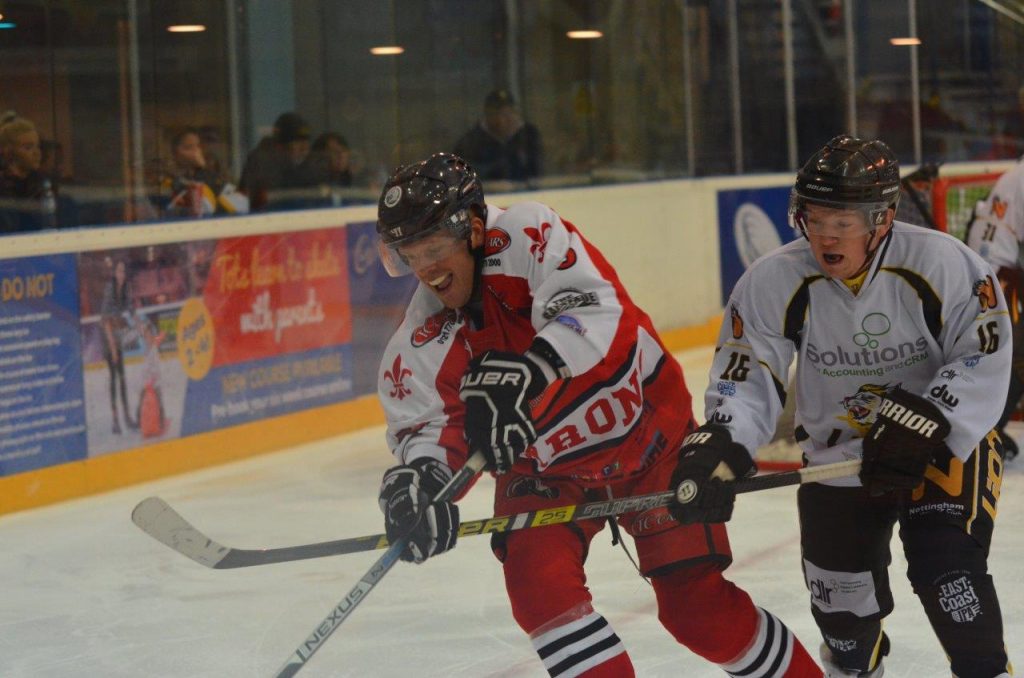 The final period began with Solihull eight to the good and with the win more or less assured Daniel Brittle made way for Ben Lee – son of Barons legend Phil Lee – to step between the pipes for his senior debut. Solihull quickly added to their tally with a second from Niklas Ottosson before something of a bounce from Nottingham as lapses gifted the Lions soft goals. A slip by the covering Daniel Harrison gave Michael Berehowskj space and time to choose his spot for the Nottingham opener on the 48th minute, while a minute later an unchallenged Harry Hopkins skating up centre ice followed this up for the Lions second.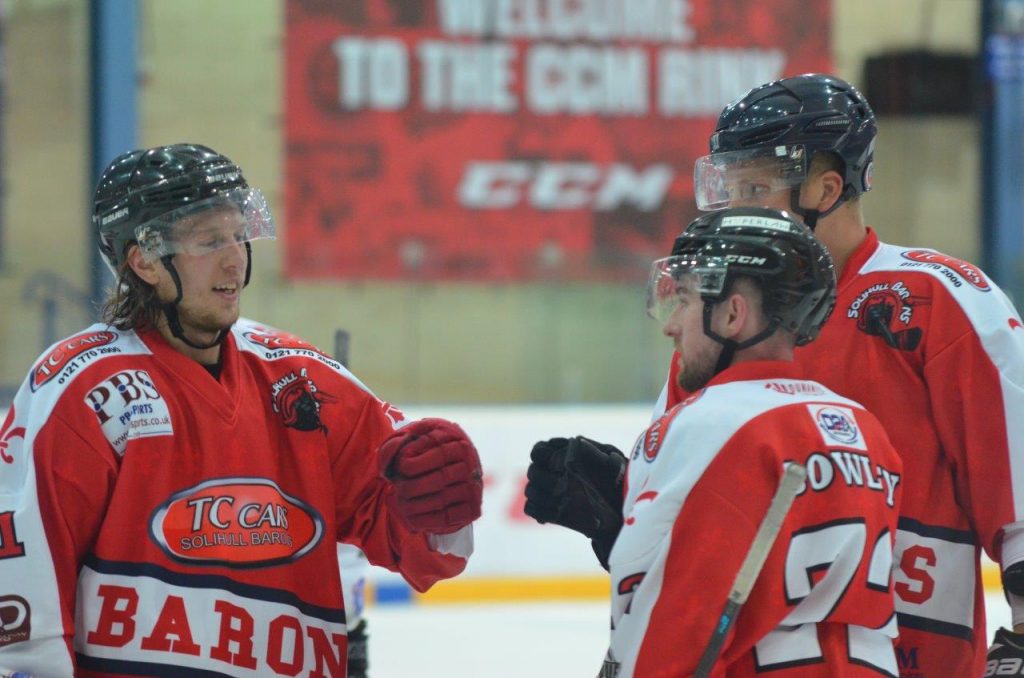 This however was as good as it got for the home side as Daniel Mulcahy, Tom Soar and two from Niklas Ottsson finished off a decisive evening for the Barons.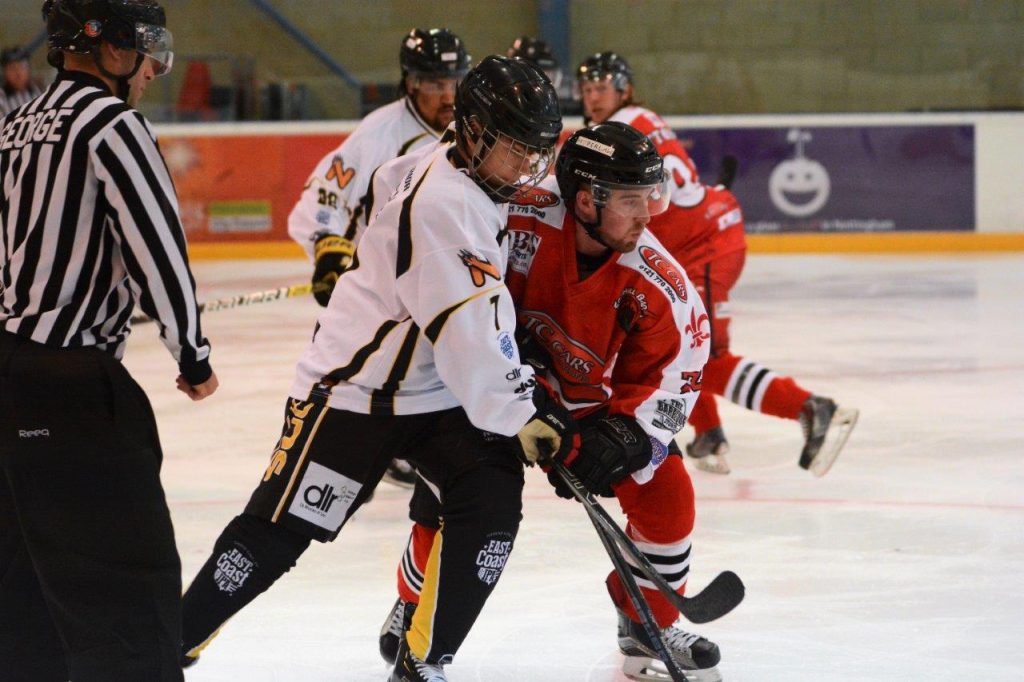 The Barons are back on league duty this weekend when they play host to the Blackburn Hawks on Sunday evening, face-off 5:30pm.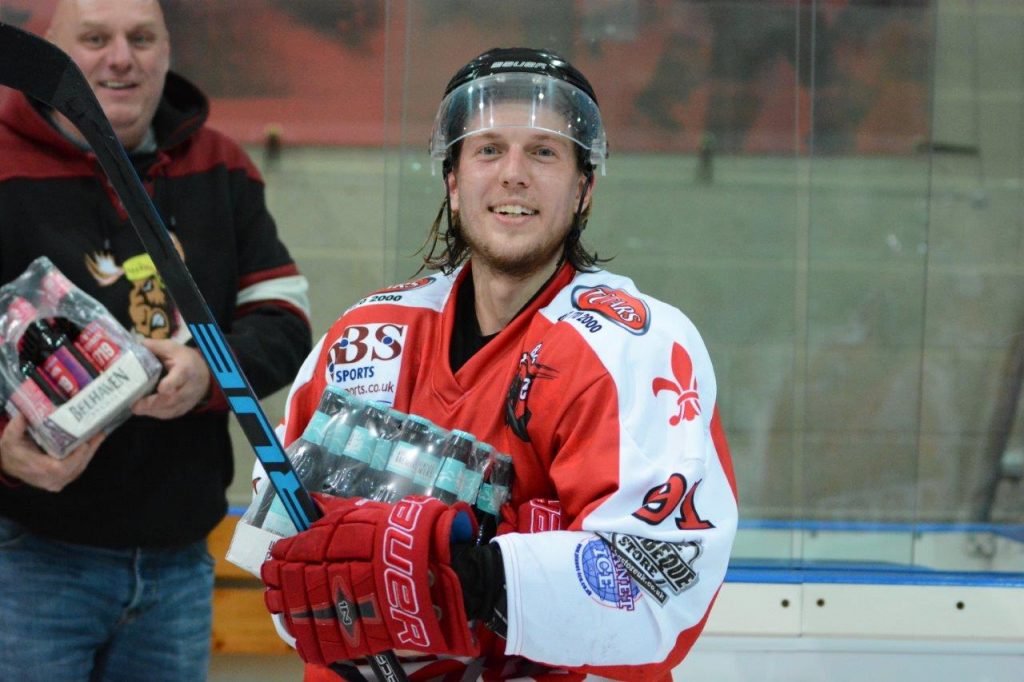 Barons Man of the Match : Niklas Ottosson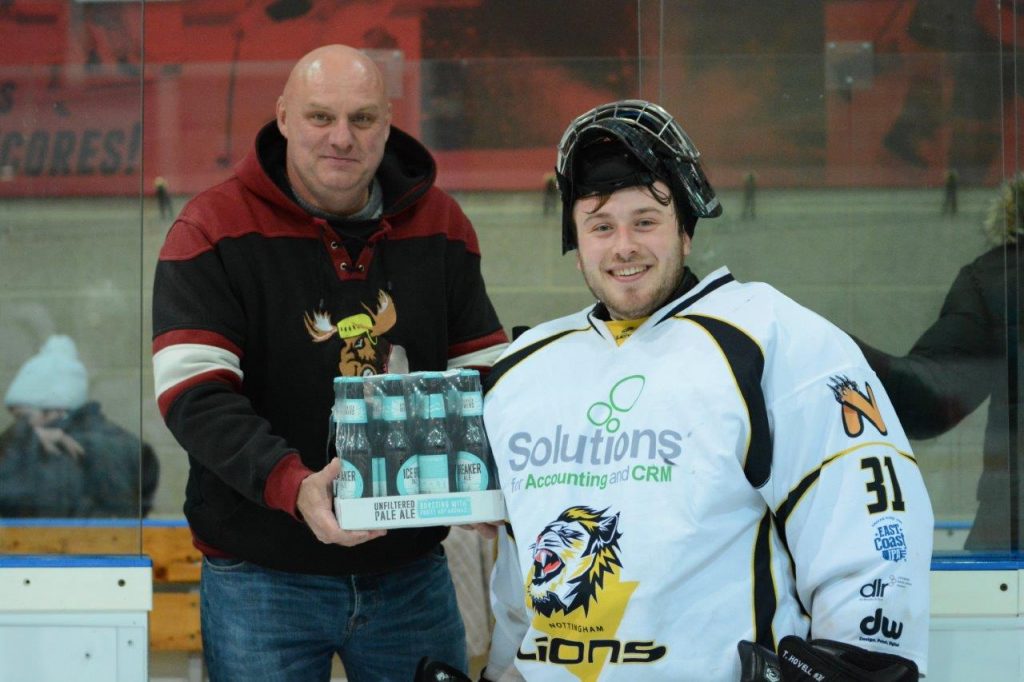 Lions Man of the Match : Thomas Hovell

Details
| Date | Time | League | Season |
| --- | --- | --- | --- |
| September 22, 2019 | 7:30 pm | NIHL Cup | 2019/20 |
Results
| | | | | |
| --- | --- | --- | --- | --- |
| Nottingham Lions | 0 | 0 | 2 | 2 |
| Solihull Barons | 2 | 6 | 5 | 13 |
Nottingham Lions
| Position | G | A | PIM | SA | GA | SV |
| --- | --- | --- | --- | --- | --- | --- |
| | 2 | 2 | 12 | 54 | 13 | 41 |