7
-
7

Recap
Blackburn Hawks : 7
TC Cars Solihull Barons : 7
EIHA Midlands Cup Final – First Leg
The TC Cars Solihull Barons and Blackburn Hawks tee'd up a winner takes all Midlands Cup Final second leg with a high scoring, end to end first leg on Saturday.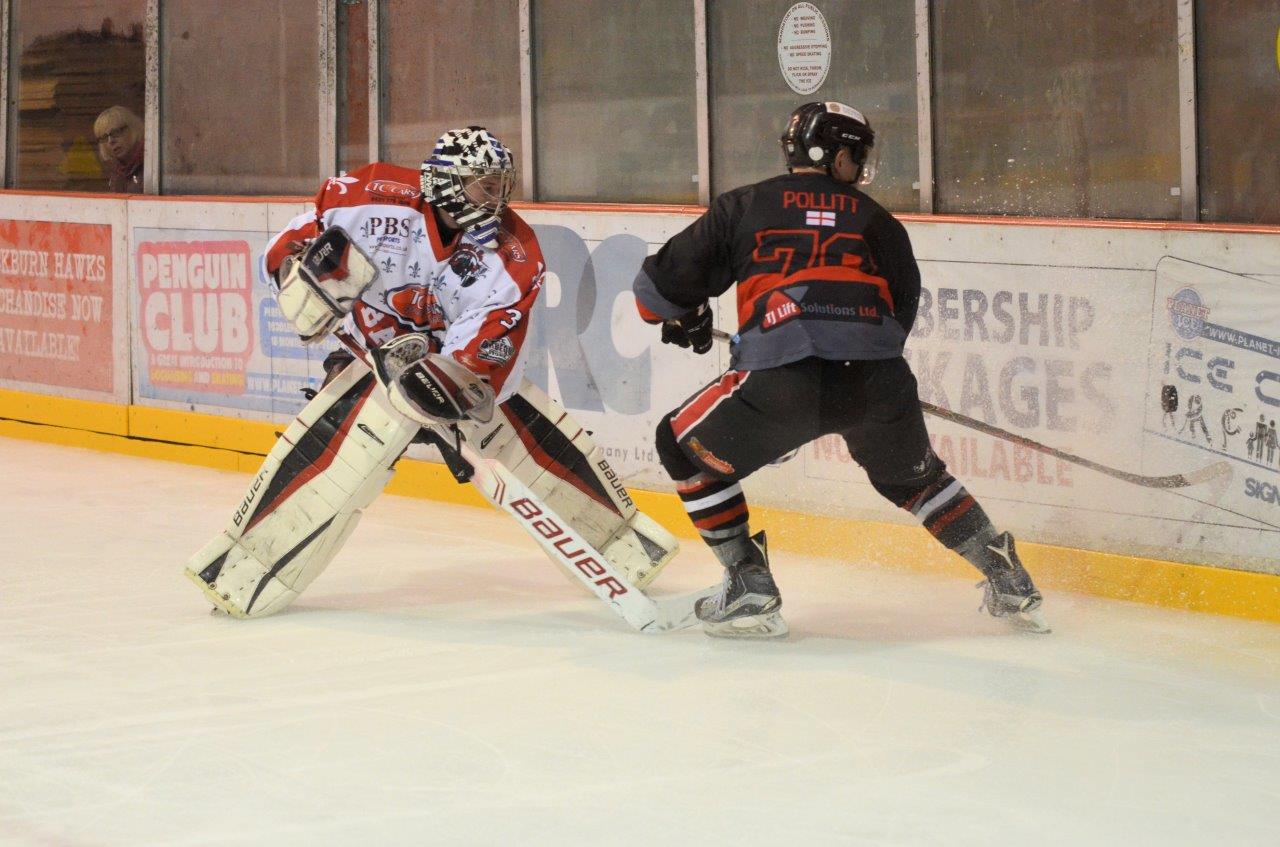 Both sides were quick to get a score on the board with the Hawks Corey Lee opening scoring in the first 150 seconds of the game only for this to be rapidly countered by Solihull's Calum Bowley with the Barons first goal of the evening a little over a minute later.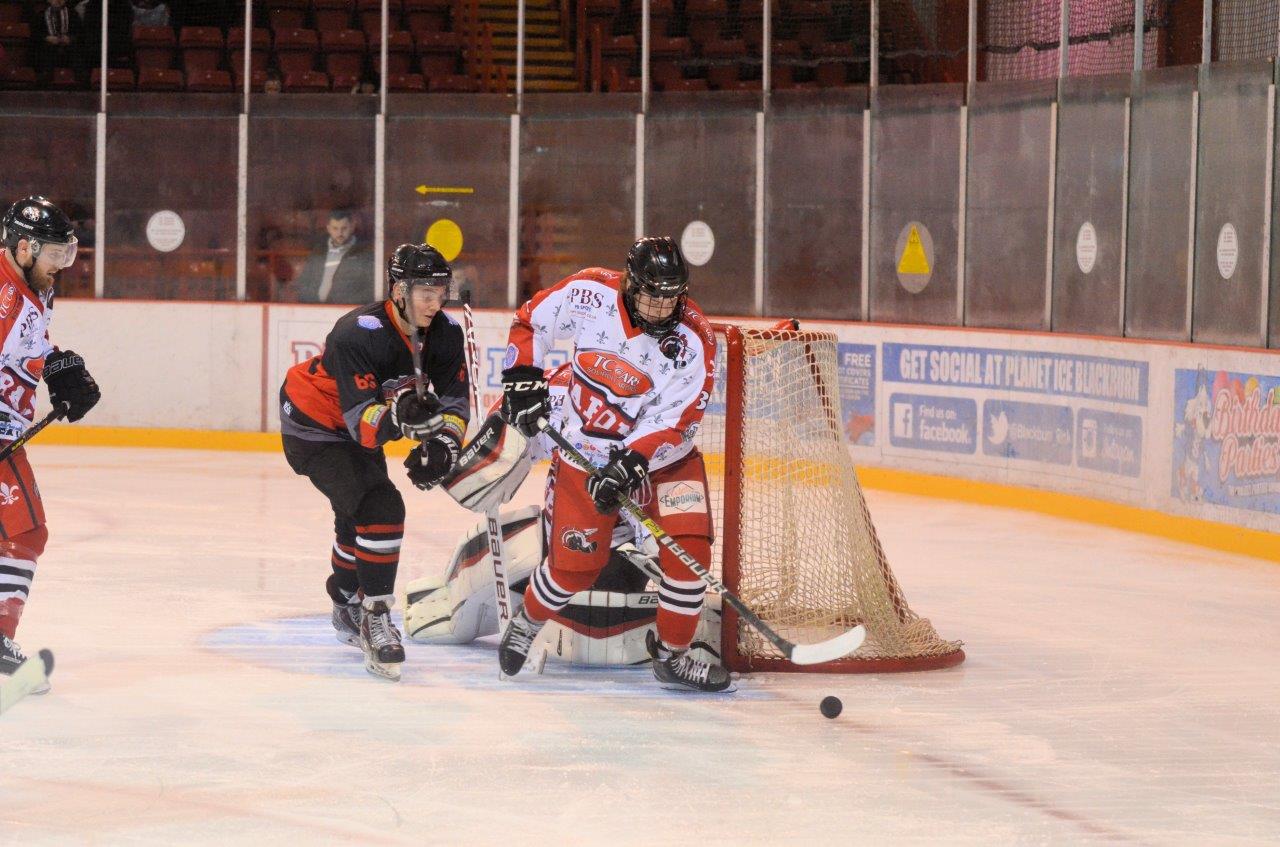 The Barons then pushed ahead and created a two goal buffer courtesy of a Tom Soar powerplay just shy of eight minutes and a Niklas Ottosson effort after twelve minutes. The buffer would not last long however and by the end of the period the Hawks had pulled level once more as both Lee Pollitt and Petr Valusiak both netted for Blackburn.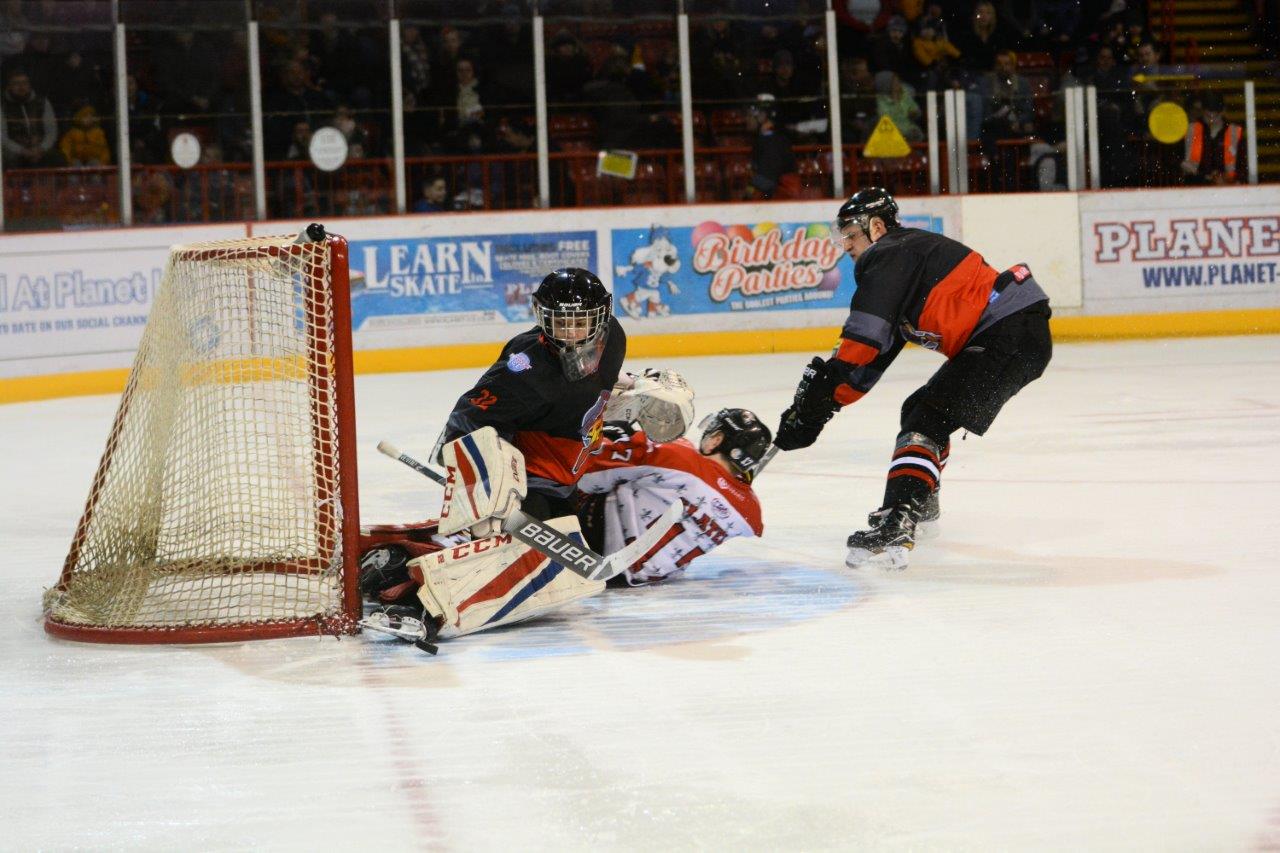 The second period would continue the end to end action with the attack and counter ensuring neither side could put clear water between themselves and the opposition. A solo effort by Matt Maurice put the Barons into the lead once more before Lee Pollitt brought the Hawks level. Andy Whitehouse countered for the Barons but was again pegged back level by the Hawks as Valusiak got his second.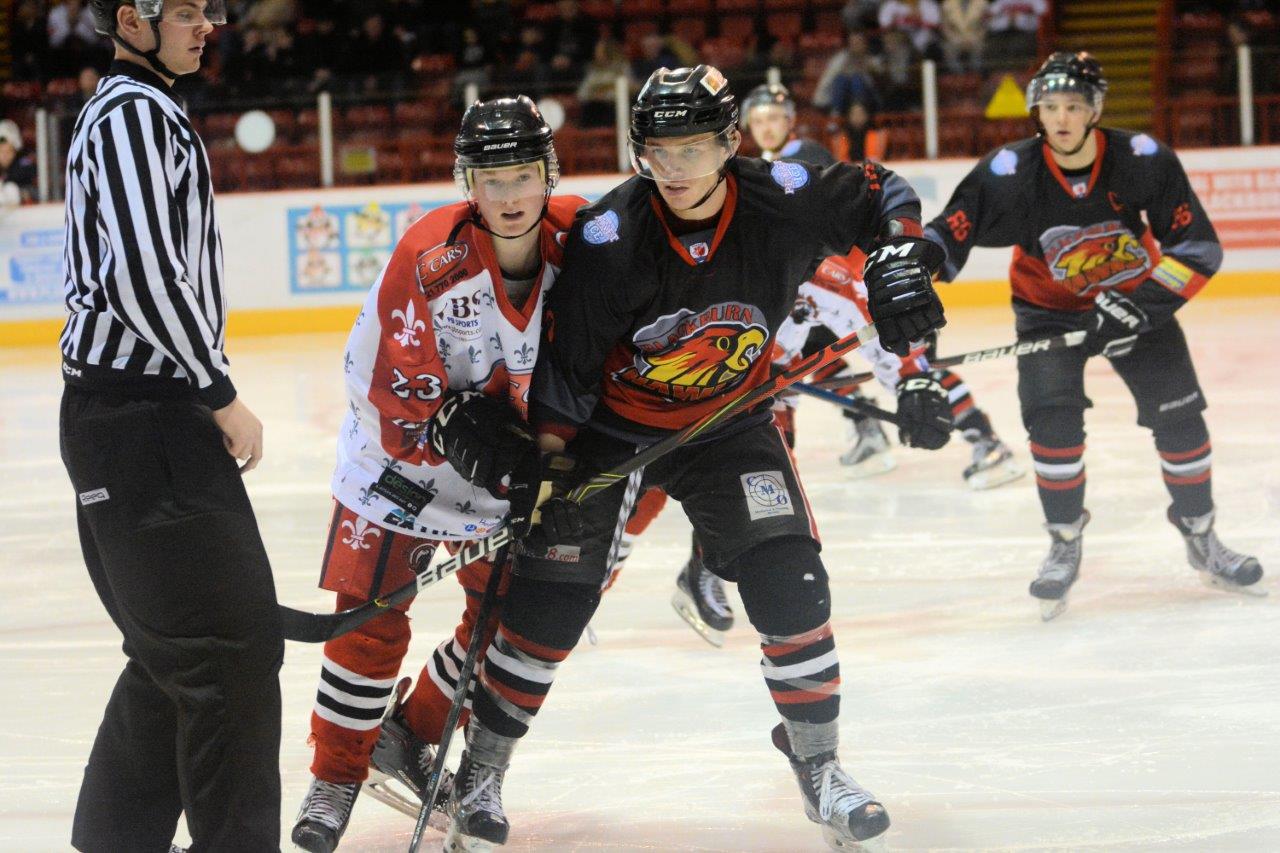 The final period had the Barons getting back up to speed that bit quicker and Daniel Mulcahy and Tom Soar had both found the net to give Solihull a two goal margin. Once more however the Hawk's talons took a tight grip and they pulled their way back level via a pair of goals by James Neil and Joe Greaves to see a 7 all scoreline at the final buzzer to set-up a mouthwatering second leg at Solihull.

Details
| Date | Time | League | Season |
| --- | --- | --- | --- |
| February 15, 2020 | 6:00 pm | NIHL Midlands Cup | 2019/20 |
Results
| | | | | |
| --- | --- | --- | --- | --- |
| Blackburn Hawks | 3 | 2 | 2 | 7 |
| TC Cars Solihull Barons | 3 | 2 | 2 | 7 |
Blackburn Hawks
| Position | G | A | PIM | SA | GA | SV |
| --- | --- | --- | --- | --- | --- | --- |
| | 7 | 9 | 8 | 51 | 7 | 44 |