TC Cars Solihull Barons : 9
Solway Sharks : 6
EIHA Moralee Division
The TC Cars Solihull Barons and the Solway Sharks put on the entertainment on Sunday evening in an enthralling tie which had goals aplenty, momentum swings and more than a little controversial officiating.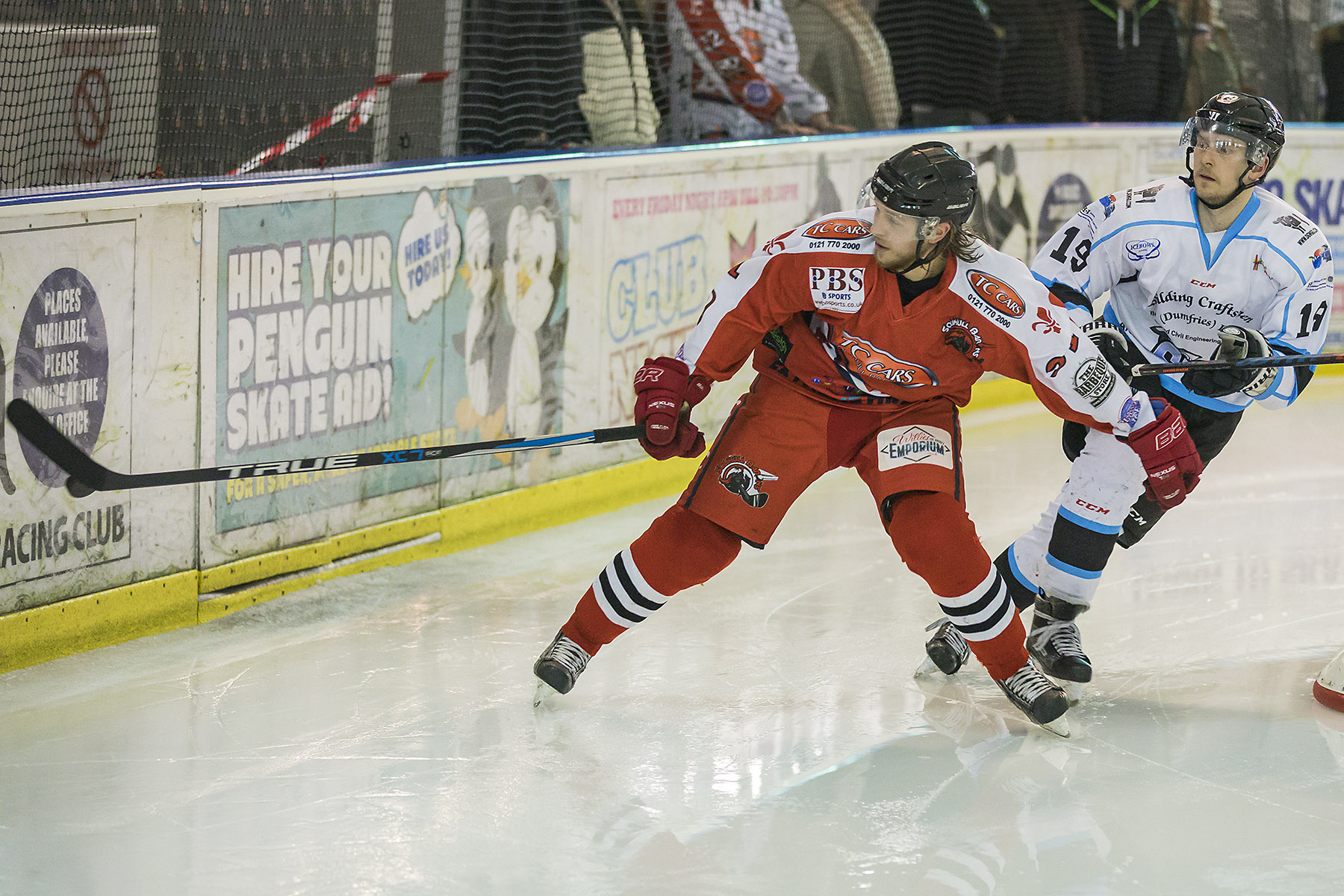 The league-leading Sharks were the first to put rubber to net with a slotted home rebound by Peter Gapa off a Ben Coughtrie shot three minutes in. The Barons were however quick to strike back when Adie Brittle, on the penalty kill, seized the puck and raced up the ice harassed by the Solway D all the way before passing to Matt Maurice for the slot-in after five minutes. More here.