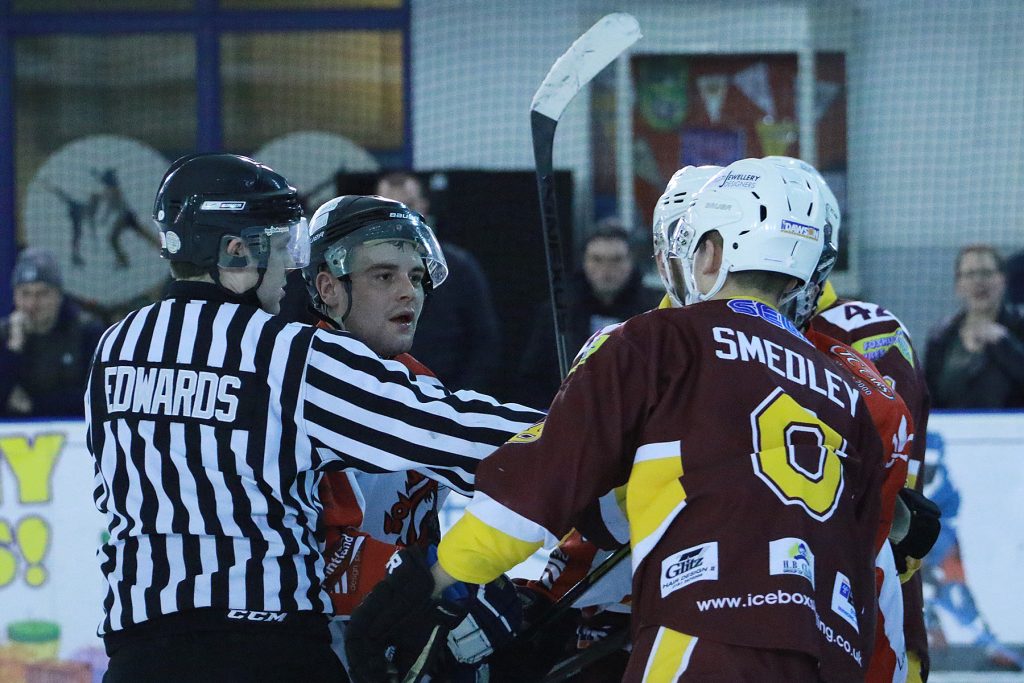 TC Cars Solihull Barons D-man Ryan Selwood has missed a couple of games recently with work commitments but is determined to get back on the ice and put on a good show this weekend against Whitley Warriors.
"It'll be a tough one !!! Really going to be a battle – Whitley always bring a good physical game ! They have got some skilled forwards who know how to look after the puck and they bring that physical edge. Always hard checking. They've had a decent season so far so should be a good game.
With an eye on keeping the Barons own end clear Selwood has eyes on Whitley's top forwards.
"They have lots of good players – there is their new import Phillip Edgar and then you have got the the likes of Shaun Kippin and David Longstaff who bring so much experience.
Selwood was also keen to emphasise the confidence in the dressing room.
"We want to keep the momentum going. Dangie has us playing well and all the guys respect him. We are looking forward to the Whitley game and come Sunday night we want to put on a good show for the fans and come away with the 2 points.
The atmosphere is building nicely so make sure you make it along to the game on Sunday, Face-off 6:00pm.
---
Rink Special Offers
If you fancy a drink with your game the rink bar has a number of promotions on offer this weekend including "Beer Bingo" and "Double Up" on spirits.