2
-
4

Recap
T.C. Cars Solihull Barons : 2
Whitley Warriors : 4
EIHA Moralee Division
The TC cars Solihull Barons rounded off a disappointing weekend with a loss to the Whitley Warriors on Sunday in a game which saw the Warriors clinch the Moralee league title.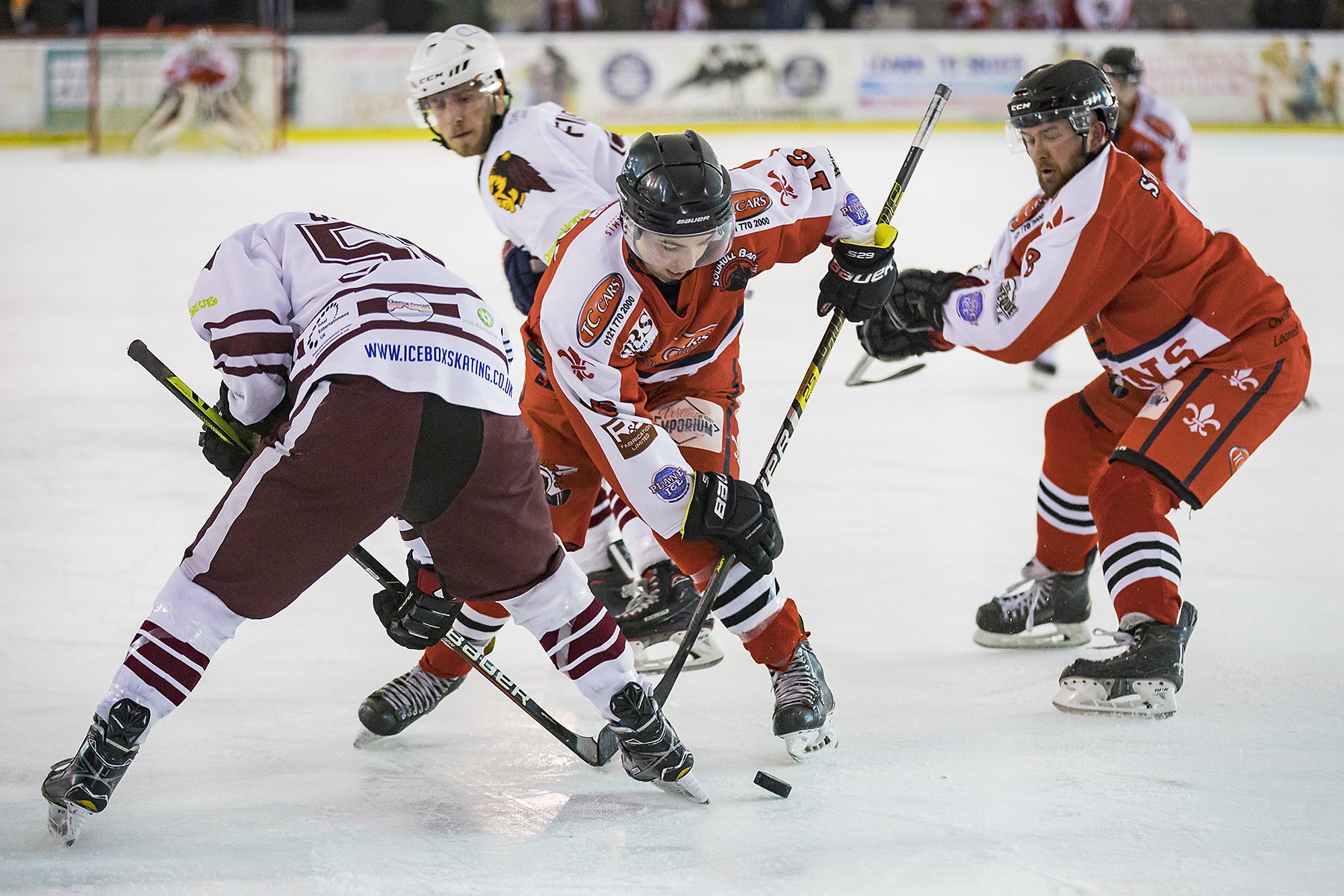 The Barons would get the opening goal on five minutes off of a powerplay chance. A shot by Tom Soar was parried by the pads of Richie Lawson in the Whitley goal but the resulting rebound came to Rich Slater who instinctively fired home from six feet out. Further powerplays came the Barons way in the first twenty but little pressure could be put on the Warriors during these spells and there was no change to the scoreline. The Warriors for their part pushed hard but struggled with the final touch and the sides would emerge for the second period split only by the single Barons goal.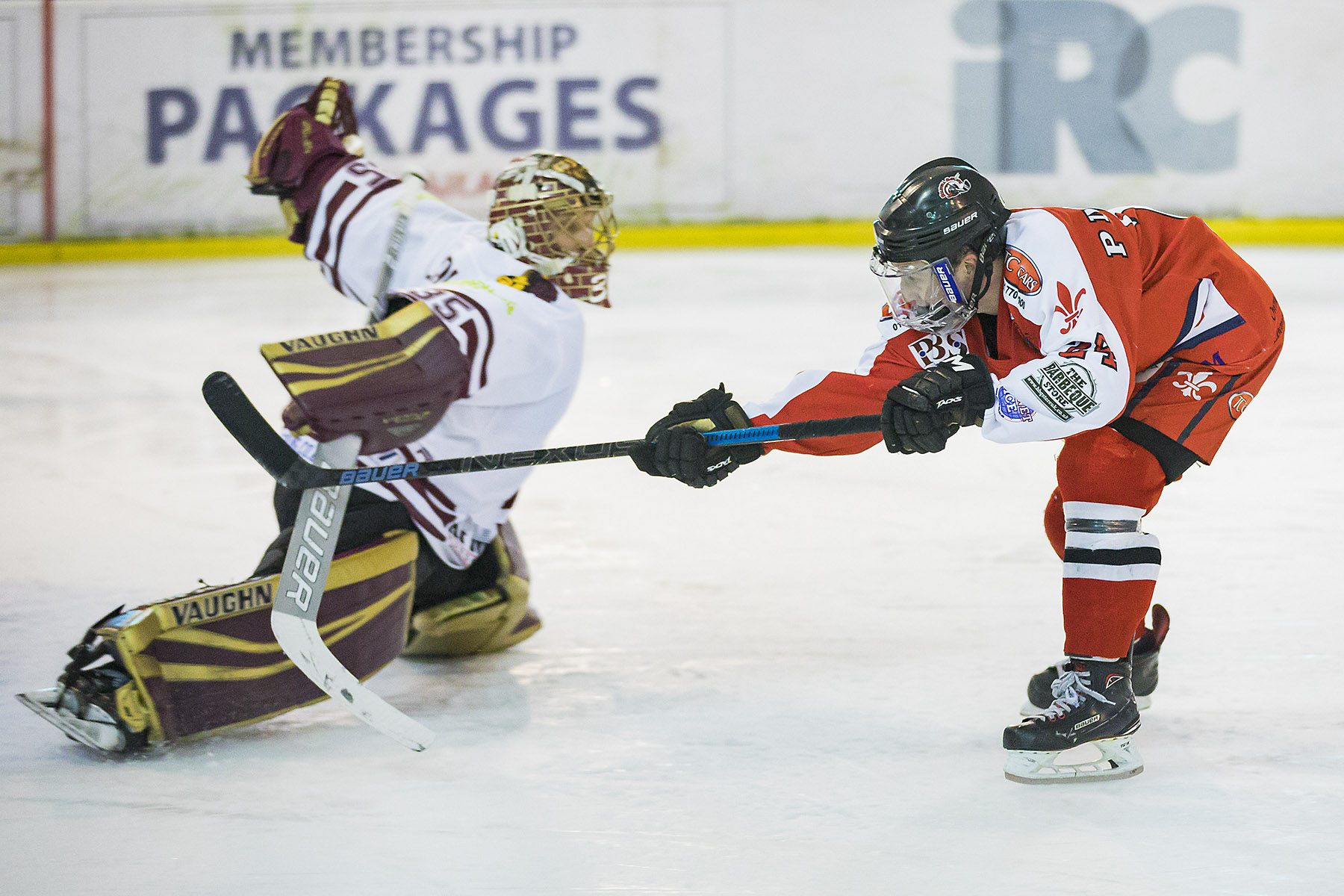 The Warriors took exactly a minute of the middle twenty to level things up. With the man advantage from a break-straddling powerplay the puck fell to Dean Holland on the blue line who shot clean through the Barons defence for the equaliser. Solihull restored their lead three minutes later as Paul Stanley jumped on what looked like a long range save by Lawson only for the puck to be spilled leaving Stanley the tap in. The Warriors however showed why they are top of the league and quickly drew level with some well worked passing play as they headed up the ice – Callum Watson getting the final touch. The even scoreline would hold for the remainder of the period despite a number of chances for both sides.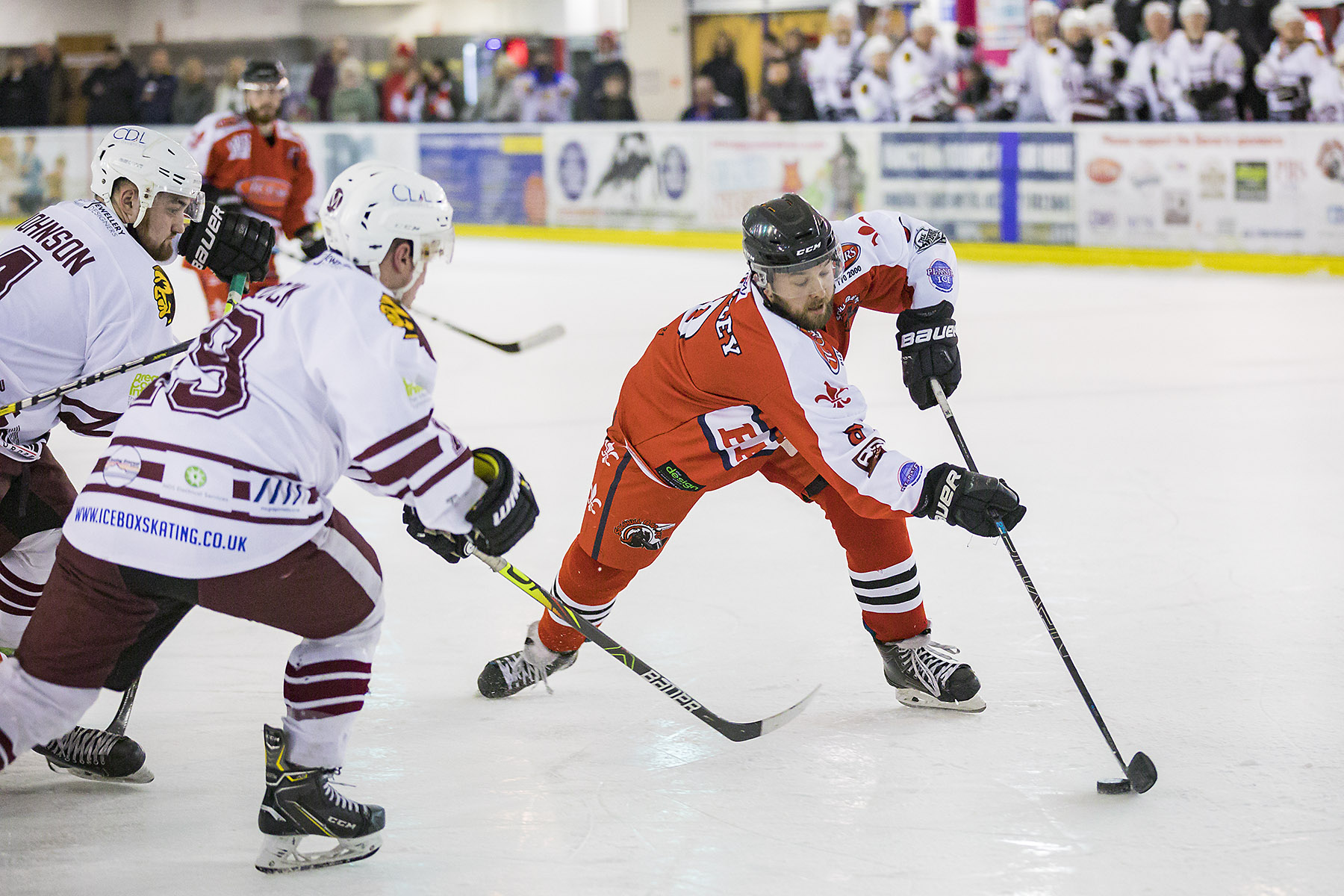 Two minutes into the third and the Warriors went ahead for the first time of the night as Solihull gave up a soft goal to Adam Finlinson, the Whitley forward skating up the ice unchallenged and slotting home from distance. Solihull then survived a five minute penalty kill following a Dave Rogers match penalty and with ten minutes to go the Barons had the chance to level up after Paul Stanley was pulled down while running in on goal but Phil Mulcahy's penalty shot was squeezed wide by Richie Lawson. The Warriors then eased out a two goal advantage on 52 minutes as a powerplay was converted by Rolands Grittans, his shot from the right circle going past Sam Hewitt's outstretched leg. The Barons would have some man advantage chances in the final ten minutes but these would be squandered and Whitley would take the win securing the title.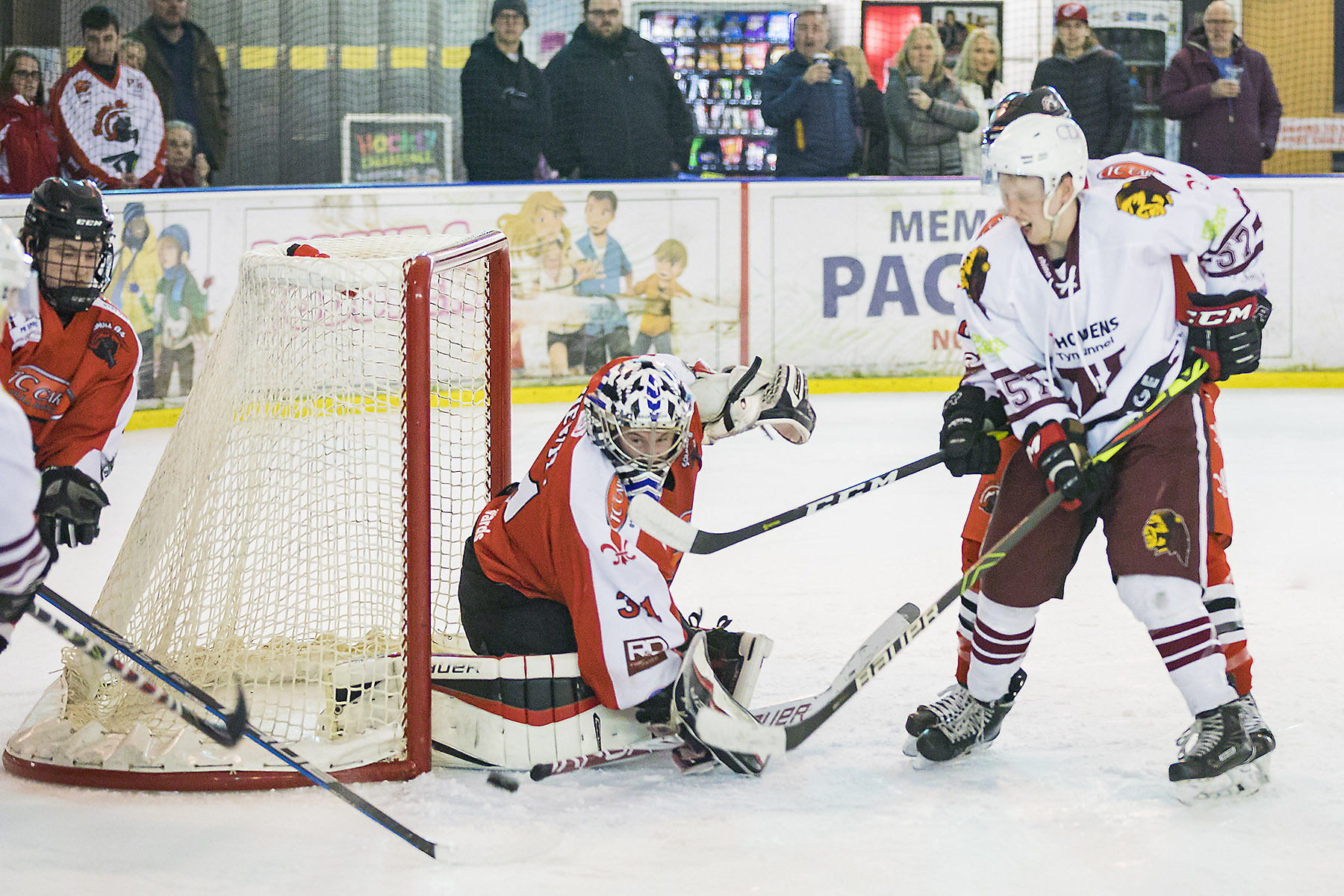 On Saturday the Barons head up to Blackburn to take on the Hawks before heading home for Sunday's final regular season home tie against the Nottingham Lions. Face-off 5:30pm.
Barons Man of the Match, Paul Stanley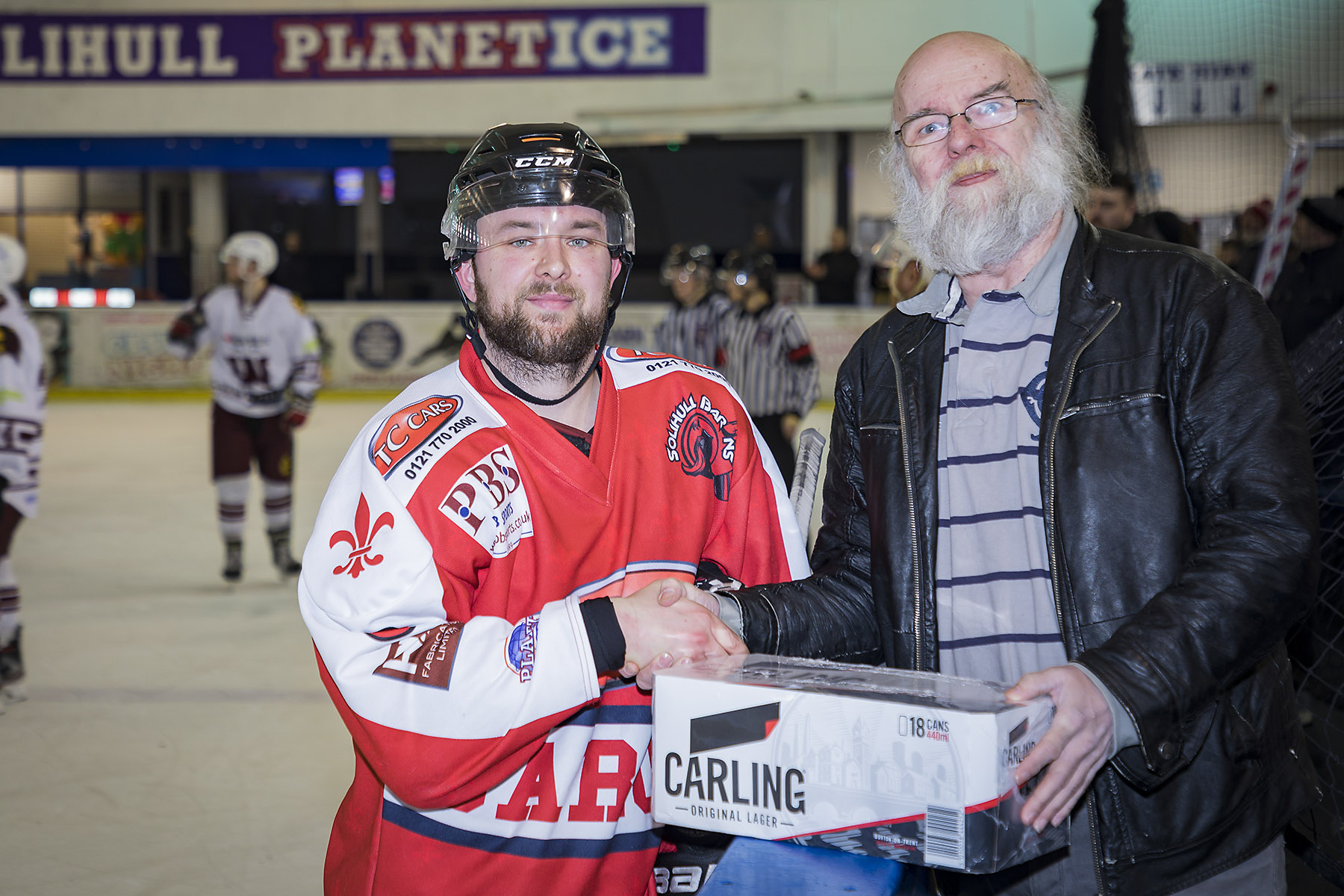 Warriors Man of the Match, Callum Watson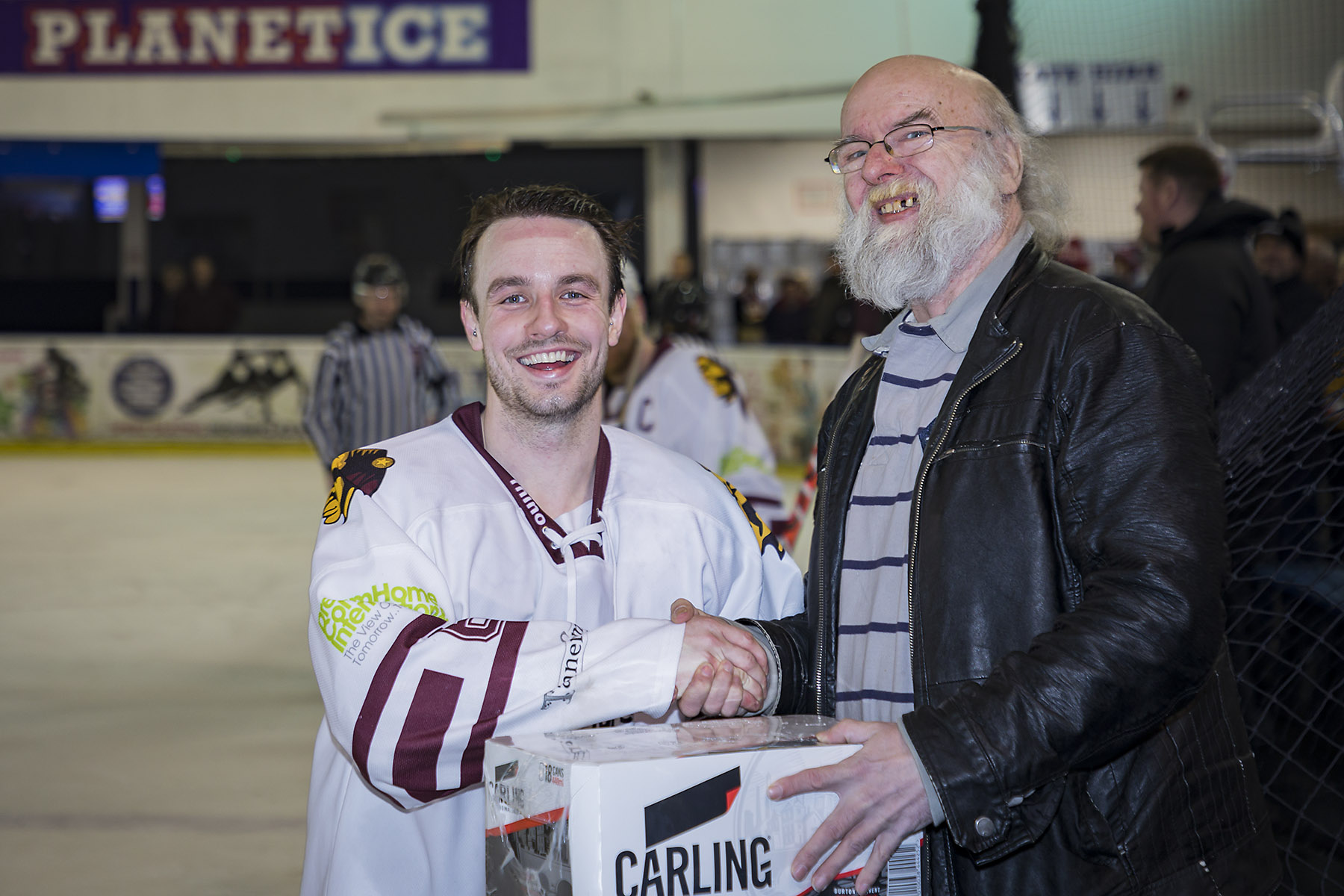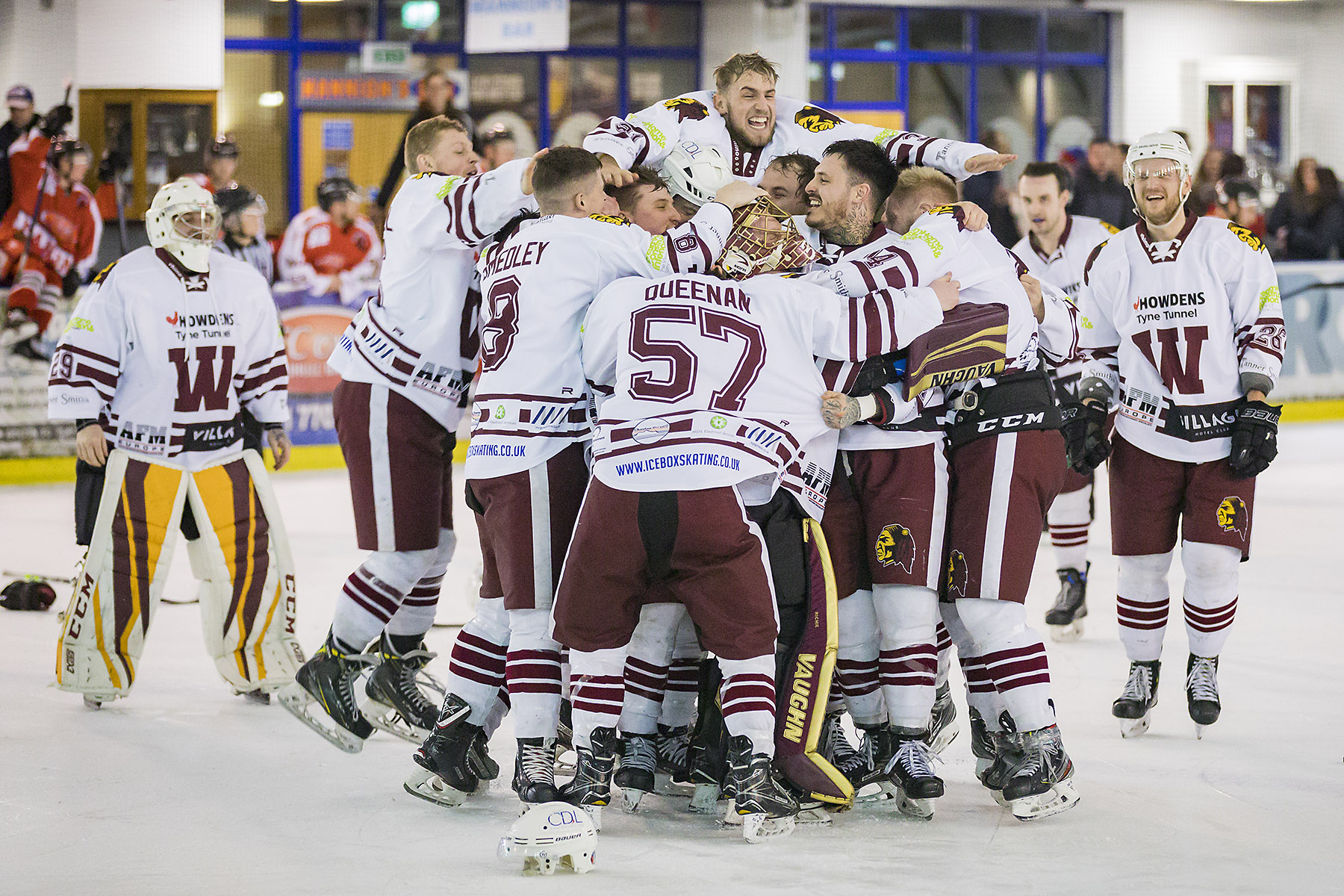 Details
| Date | Time | League | Season |
| --- | --- | --- | --- |
| March 1, 2020 | 5:30 pm | Moralee Division | 2019/20 |
Results
| | | | | |
| --- | --- | --- | --- | --- |
| Solihull Barons | 1 | 1 | 0 | 2 |
| Whitley Warriors | 0 | 2 | 2 | 4 |
Whitley Warriors
| Position | G | A | PIM | SA | GA | SV |
| --- | --- | --- | --- | --- | --- | --- |
| | 4 | 6 | 20 | 40 | 2 | 38 |