4
-
5

Recap
The Direct Taxis Solihull Barons failed to get the win on Saturday evening in a game of catch-up against a buoyant and confident Widnes Wild side which saw the Cheshire side jump to within a point of the Barons in the Moralee table.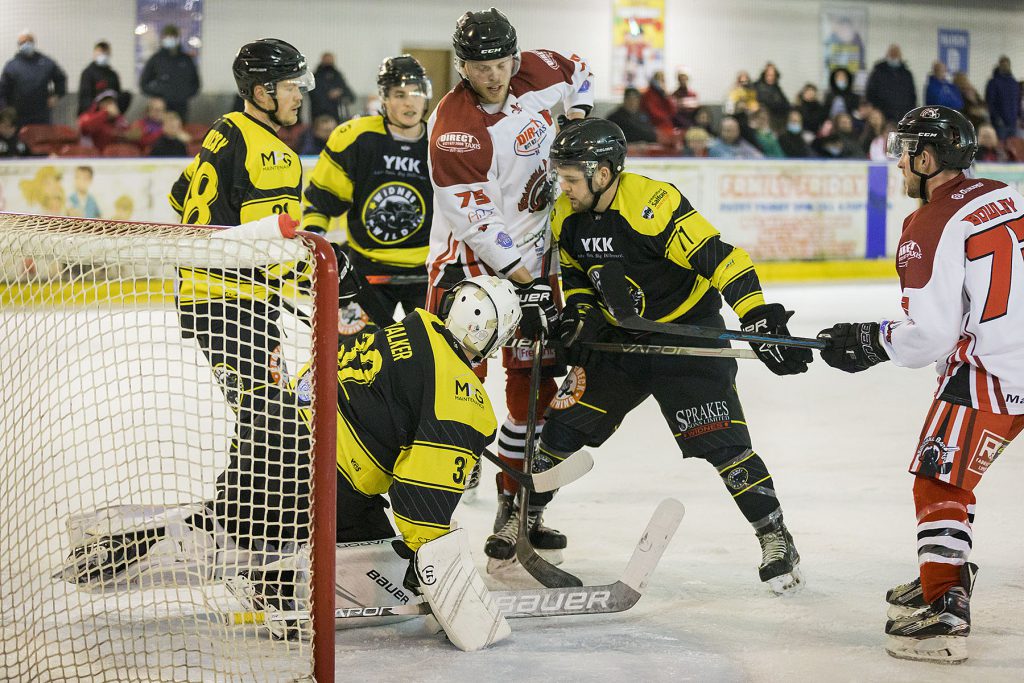 The Wild are running high on confidence at present and were quick to score, Vlads Vulkanovs steering his way round Dan Harrison before picking his spot beyond Sam Hewitt for the opener on the fourth minute. Widnes then added to this four minutes later with Oliver Goodman tapping home.
The Barons would hit the scoresheet on the ninth minute with an Ash Calvert shot following neat single touch set-up play from Elliot Farrell and Andy Whitehouse. The Wild would quickly counter to return their advantage, Vulkanovs with his second goal of the period skating across goal before tapping home.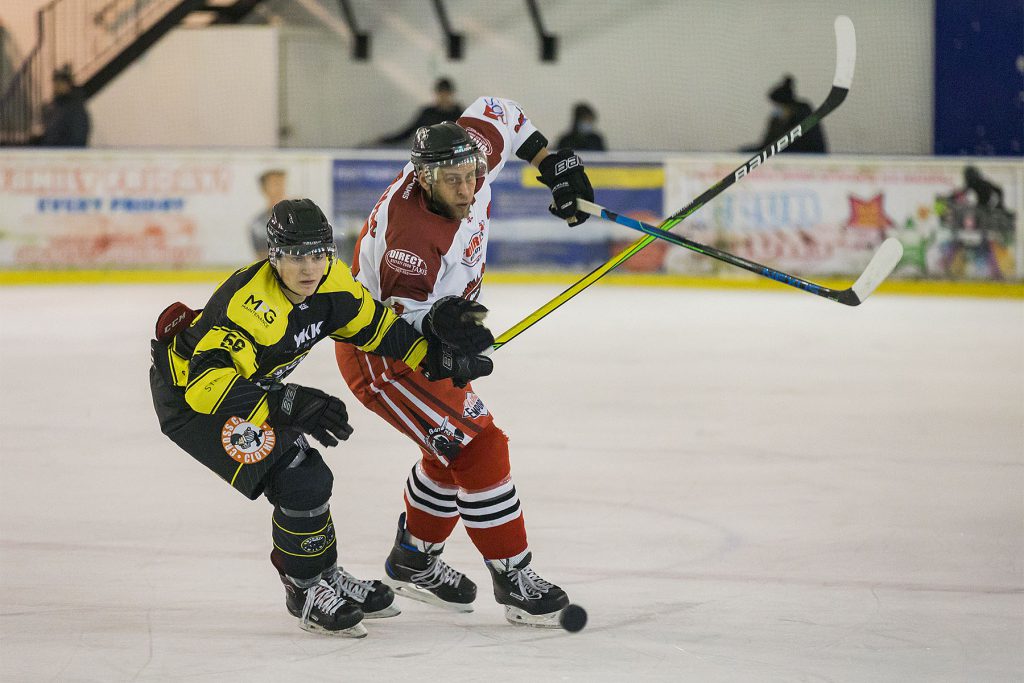 Following some deft play through the Wild D by Niklas Ottosson, Tom Soar would bring the Barons back to within a goal of the Wild just before the half-way point in the game.  Once more however the Wild would counter, Thomas Stubley this time for Widnes's fourth.
The final period would see much more urgency and energy from the Barons as they pushed to close the deficit and within seconds of the restart Phil Mulcahy got the better of Harrison Walker for the Barons third. By mid period the Barons levelled things back up via a powerplay goal, Niklas Ottosson seeing Callum Bowley on the blue line with the resulting shot through the zone tying things up.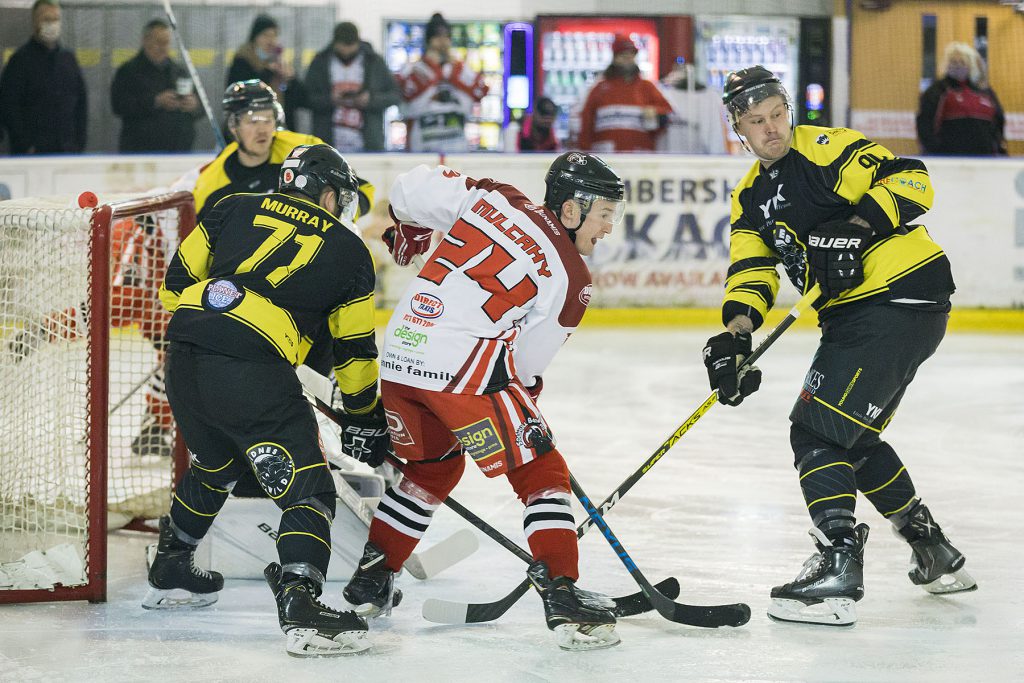 Vulkanovs would however put an end to Barons hopes of a comeback win, claiming his hat-trick and the winning goal with a breakaway and five hole shot to give the points to Widnes.
The Barons head off to Nottingham Lions this evening for their last game before the Christmas break, with the next home tie, once more against Widnes on the 2nd January.
In the meantime the Barons players, committee and volunteers would like to wish all the very best to our sponsors and supporters for a wonderful Christmas and a healthy and happy 2022.
Barons Man of the Match, Sam Hewitt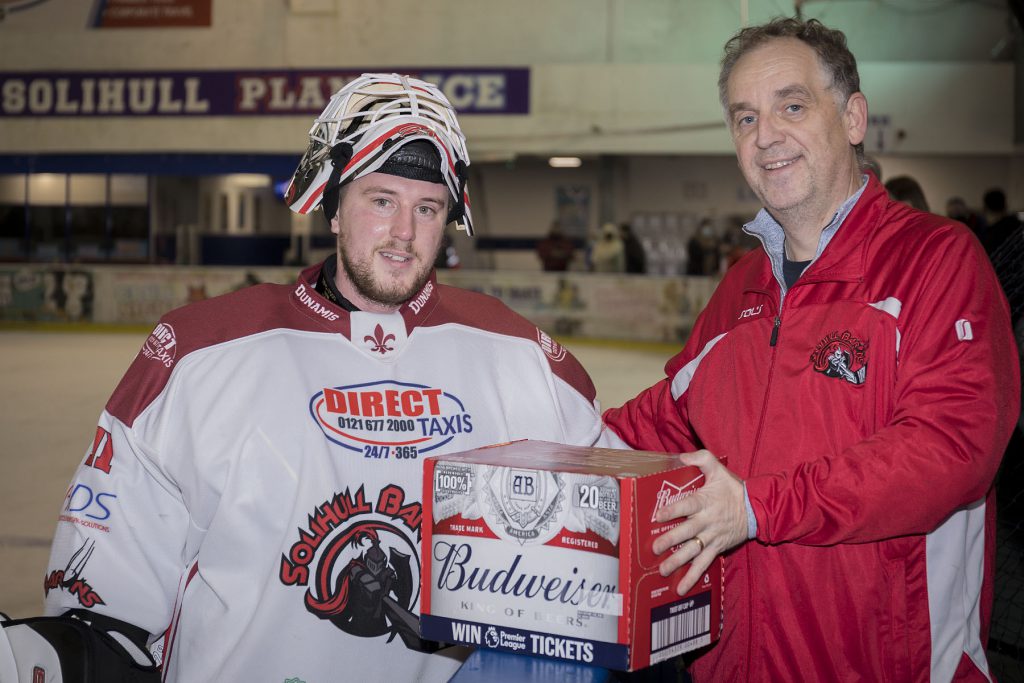 Wild Man of the Match, Vlads Vulkanovs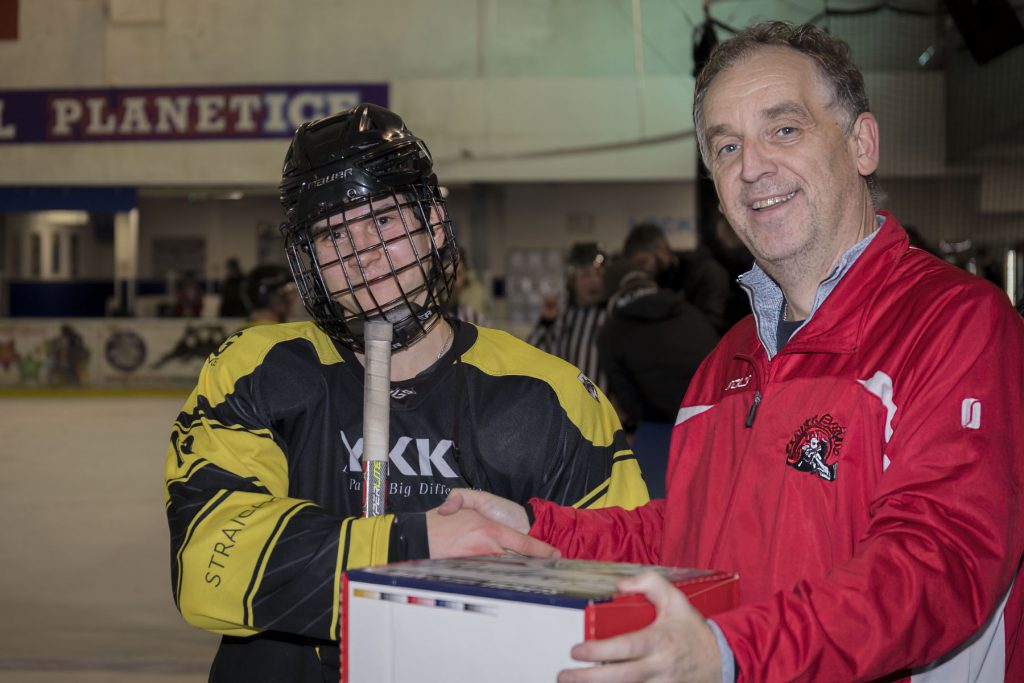 Details
| Date | Time | League | Season |
| --- | --- | --- | --- |
| December 18, 2021 | 5:30 pm | Division 1 | 2021/22 |
Results
| | | | | |
| --- | --- | --- | --- | --- |
| Solihull Barons | 1 | 1 | 2 | 4 |
| Widnes Wild | 3 | 1 | 1 | 5 |
Widnes Wild
| Position | G | A | PIM | SA | GA | SV |
| --- | --- | --- | --- | --- | --- | --- |
| | 5 | 8 | 4 | 42 | 4 | 38 |