6
-
2

Recap
The TC Cars Solihull Barons showed once again that they are the form side in Division 1 ice hockey with another convincing win which sees them having dropped a single point in the last eight games.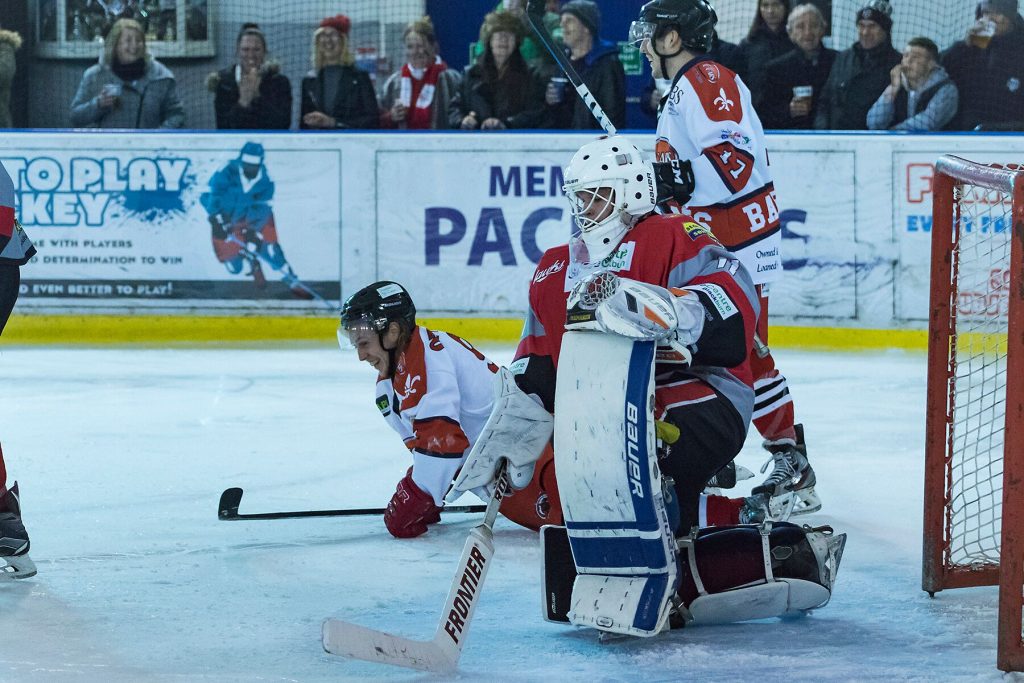 The game started unusually with the Barons a man down and immediately on the penalty kill as a result of taking a 2-minute minor penalty for a late starting game. It was however Solihull who would score first. The Hawks regrouping in their own end mid-way through the penalty were a little to casual with the puck allowing the Barons chasing forward, Niklas Ottosson, to steal the rubber and with a neat backhander from two feet get the opening goal of the evening. The first period would continue with attacks from both sides with the Barons getting the bulk of the best chances but without reward. The visitors would however take their opportunities, an Aaron Davies shot was parried by Solihull net minder Josh Nicholls only for the puck to loop up and over his head into the net to leave the teams level with a goal apiece at the end of the first twenty minutes.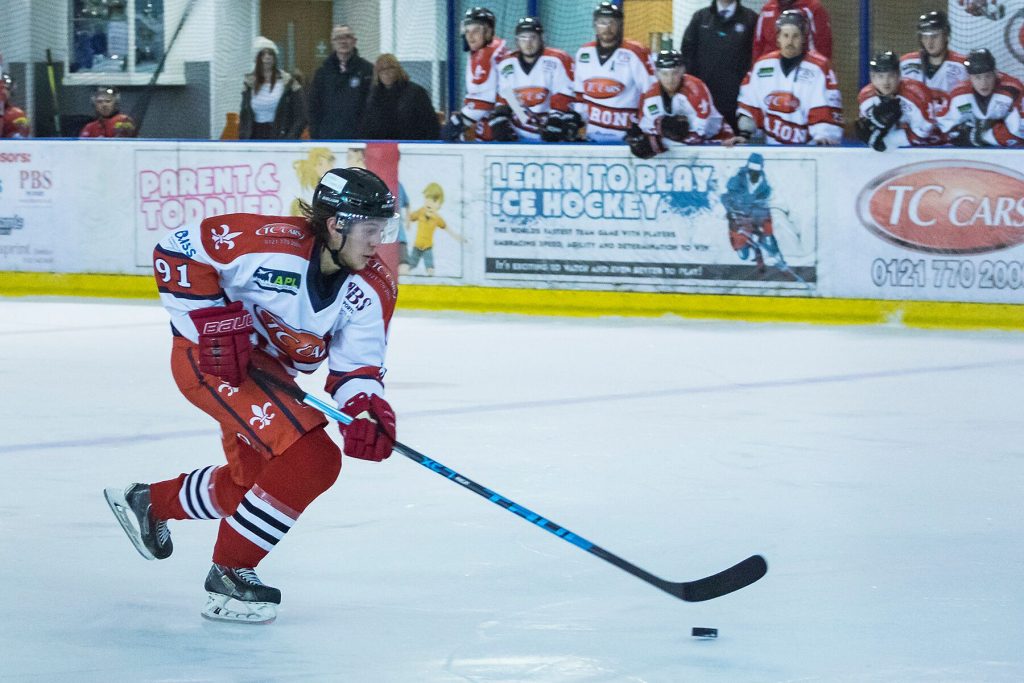 The second period gave Niklas Ottosson his second short handed goal of the night a little shy of the half hour mark with a cheeky tap in from down on the ice to put the Barons back into the lead. The Hawks were however gradually producing more sustained attacks of their own and this was rewarded in quick fashion, a James Riddoch shot rolling off Josh Nicholls leg pads to draw the sides level once more. It would however fall to Ottosson once more to put the Barons into the lead with a breakaway and a sweet deke of the goalie to give Solihull the slim single goal margin going into the break.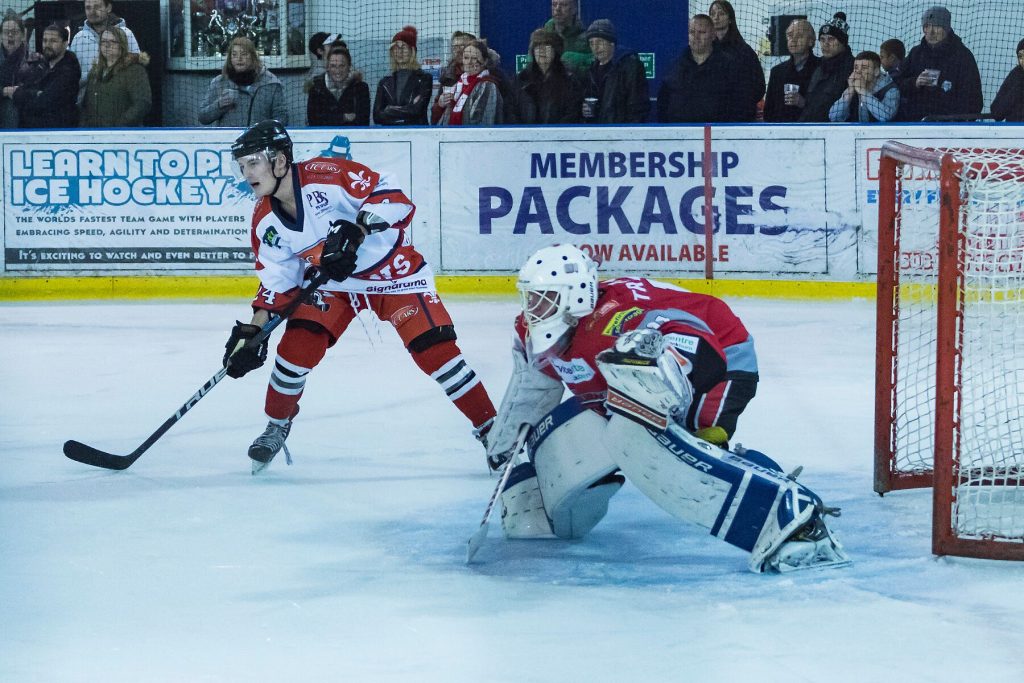 The first few minutes of the final period effectively took the Hawks out of what had previously been a fairly even game as first Adam Brittle and then Phil Mulcahy found the net to push the Barons into a relatively comfortable three goal lead with fifteen minutes to go. Solihull were then able to control the close out of the game against a tiring and short-benched Hawks with the home side's final goal of the night going in off the skate of Andy Whitehouse to secure another good win for the Barons.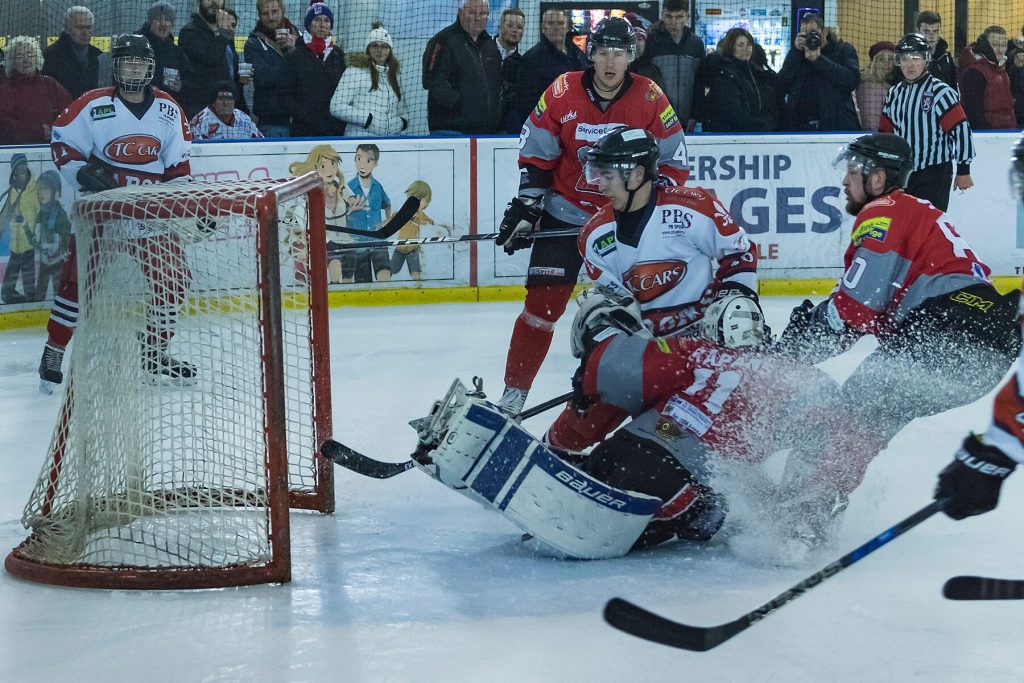 The Barons now have a rare weekend off before returning to home ice on the 3rd December when they take on Dumfries side the Solway Sharks. The Sharks are traditionally one of the Moralee Conference's strongest sides so another high quality game is on the cards. Face-off 6:00pm.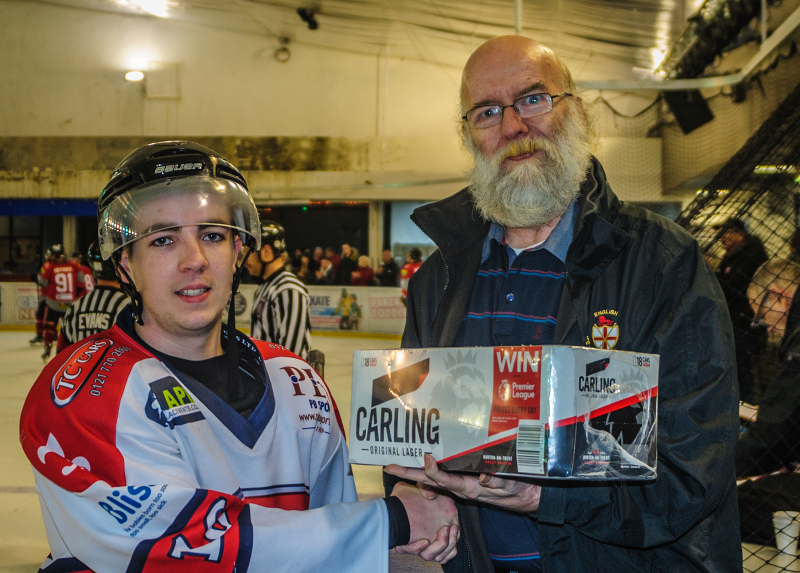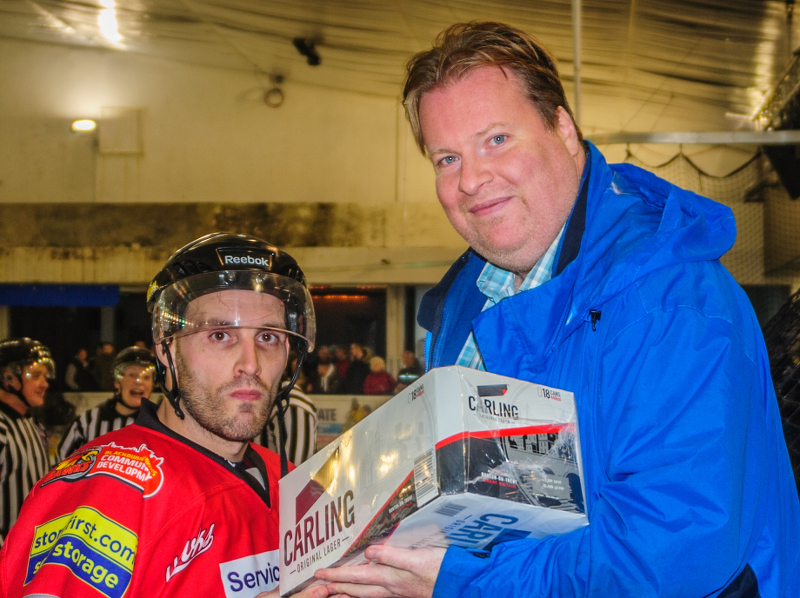 Man of the Match Awards Sponsored by T.C. Cars Ltd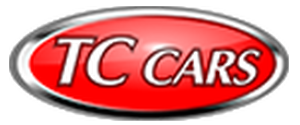 ---
ELSEWHERE IN THE LEAGUE
Telford Tigers 11 : 1 Dragons
Solway Sharks 3 : 6 Hull Pirates
Sheffield Steeldogs 5 : 2 Whitley Warriors
Nottingham Lions 0 : 9 Telford Tigers
Hull Pirates 20 : 3 Dragons
---
Next Home Game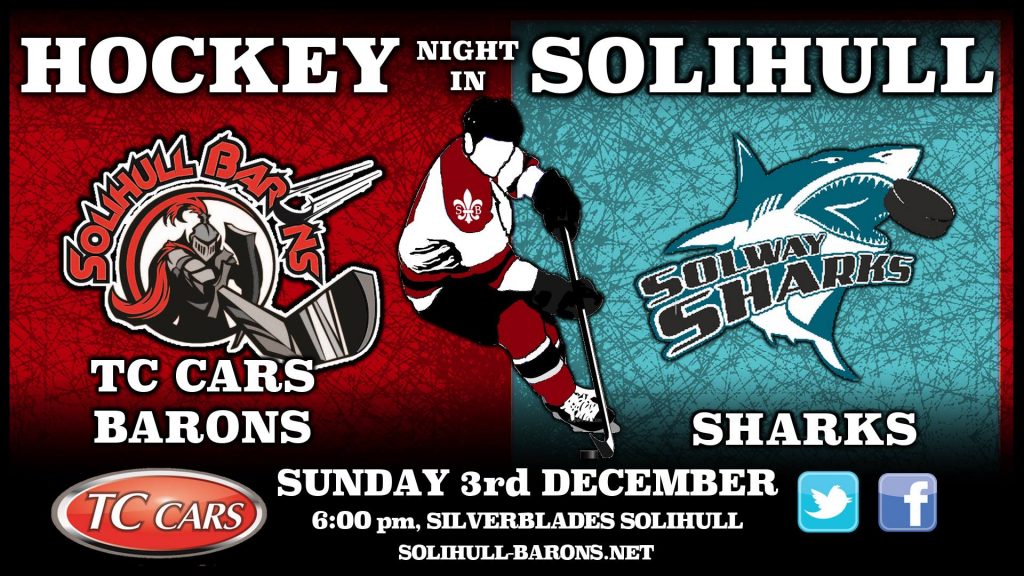 Details
| Date | Time | League | Season |
| --- | --- | --- | --- |
| November 19, 2017 | 6:00 pm | Moralee Division | 2017/18 |
Results
| | | | | |
| --- | --- | --- | --- | --- |
| Solihull Barons | 1 | 2 | 3 | 6 |
| Blackburn Hawks | 1 | 1 | 0 | 2 |
Blackburn Hawks
| Position | G | A | PIM | SA | GA | SV |
| --- | --- | --- | --- | --- | --- | --- |
| | 2 | 1 | 2 | 49 | 6 | 43 |